2018 (F90) BMW M5 Wins World Performance Car Of The Year Award
Auto News The (F90) BMW M5 has been voted "World Performance Car 2018" by the World Car of the Year (WCOTY) organisation. This marks the seventh time a BMW has won a WCOTY award. The award ceremony was held in conjunction with the 2018 New York International Auto Show.
There were a total of eleven vehicles in this category. The grading criteria required performance-oriented cars with at least 2,000 unit production per year, and are on sale in at least two continents from 1 January 2017 until 31 May 2018.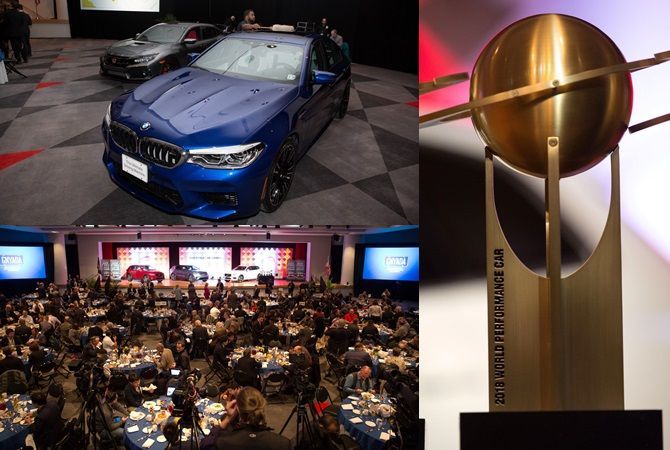 The selection and voting in all categories were carried out by an international jury made up of 82 automobile journalists from 24 countries.
The BMW M5 is fitted with a 4.4-litre twin-turbocharged V8 engine which delivers an output of 600 hp and a maximum torque of 750 Nm.
The M5 can accelerate from 0 to 100 km/h in just 3.4 seconds and has a top speed of 305 km/h when specified with the M Driver's Package.
The M5 features an eight-speed transmission which transmits power to all four-wheels through M xDrive all-wheel drive system. The M xDrive system is capable of isolating power to just the rear wheels, to deliver the M5's hallmark performance and tail-happy handling characteristics.
This year saw the Volvo XC60 take home top honours, as the 2018 World Car Of The Year - the first accolade of its type for Volvo Cars.
---
---
---
Comments