2020 Carlist.my Car Of The Year Award – Here Are Your Winners
Insights The Carlist.my People's Choice Award Car Of The Year (COTY) celebrates yet another year of amazing cars, and here are your winners for 2020.
---
Despite the slowdown caused by the pandemic, the Carlist.my COTY, one of Malaysia's longest-running annual car awards, has successfully been completed with great response from the Malaysian public.
The COTY nominations are derived from each of the respective brands' popularity based on brand mentions and car buying data throughout the year. Each category will be presented with the top three car models for consumers and the public to vote on.

Separately, the COTY also houses the Editors' Choice Awards which recognises the best cars on sales, as rated by the Carlist.my editorial team. In all cases, the voting process across all categories are well documented and scrutinised by our internal team of auditors to ensure data accuracy and fair evaluation process.
As this People's Choice Awards and Editors' Choice Awards are non-profit initiatives, the publishing rights are given to all participating brands and media publications free of charge. Vanzo, Monster Energy, Aylezo, Project A and Point S were the sponsors and partners for this year's voting contest.
Competition Mechanics
There are a total of 18 categories for People's Choice and 5 categories for Editors' Choice this year. The consumer voting period started back on the 8th of December 2020 until the 28th of December 2020 with prizes worth more than RM25,000 to be won. The winners of the categories were announced on Carlist.my's Facebook page on the 15th of January 2021.
People's Choice Awards - Car of the Year 2020 Finalists
Compact hatch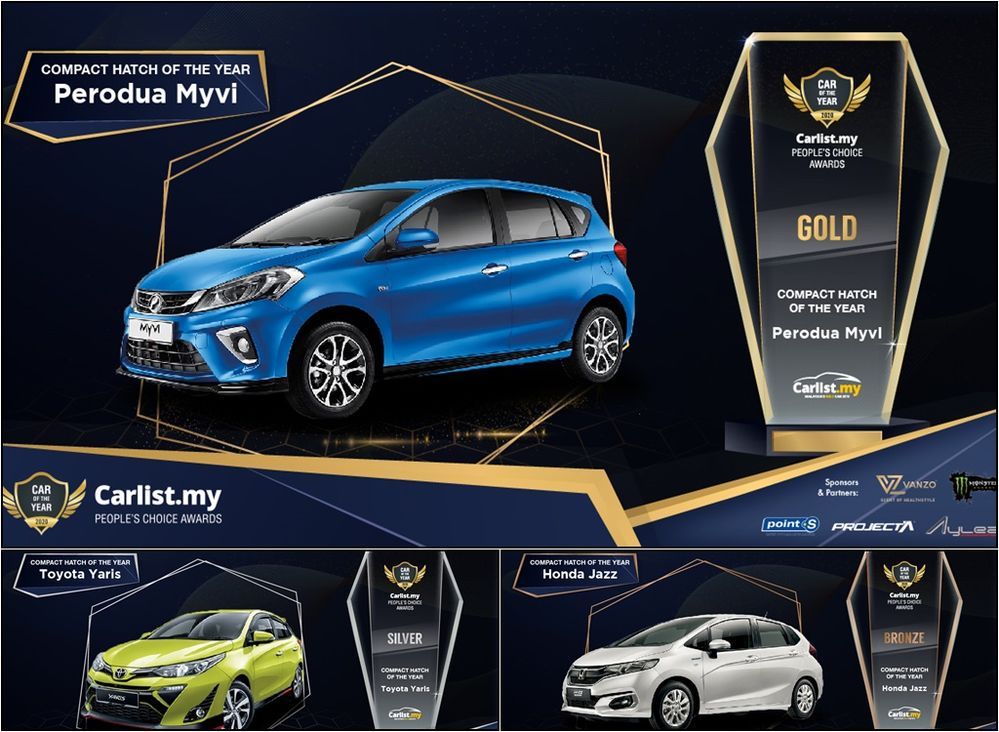 The compact hatch segment features cars with excellent value for money, superb practicality, and fuel-efficient and reliable powertrains.
Mid-Range Hatch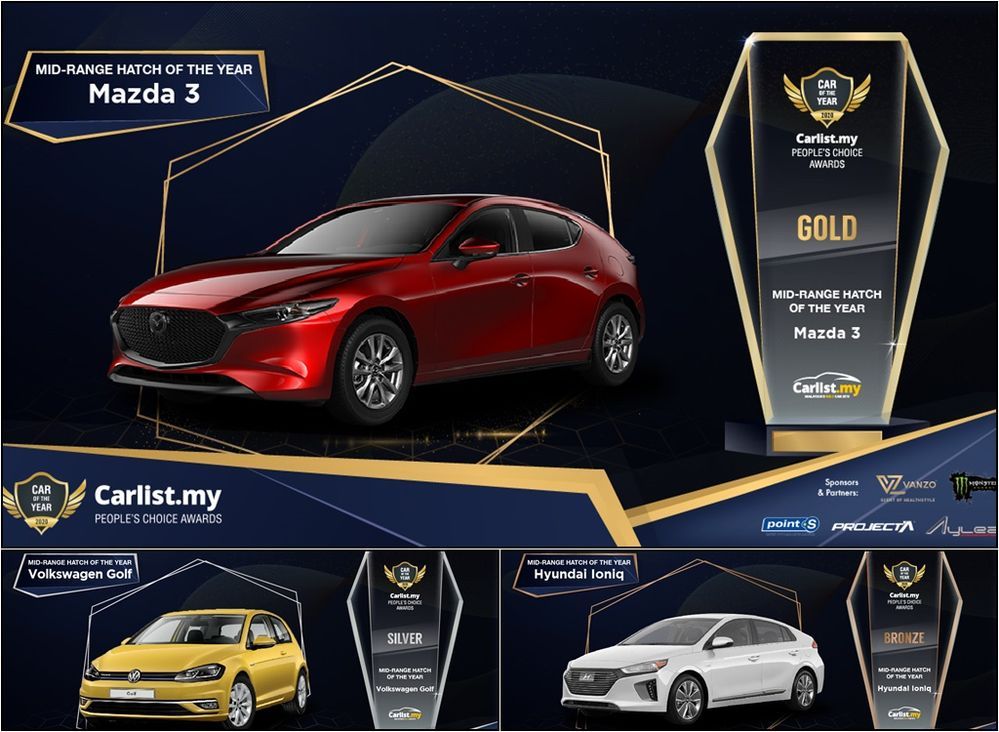 The mid-range hatch segment finalists are judged based on the space, premium features, technology, and affordability
Premium Hatch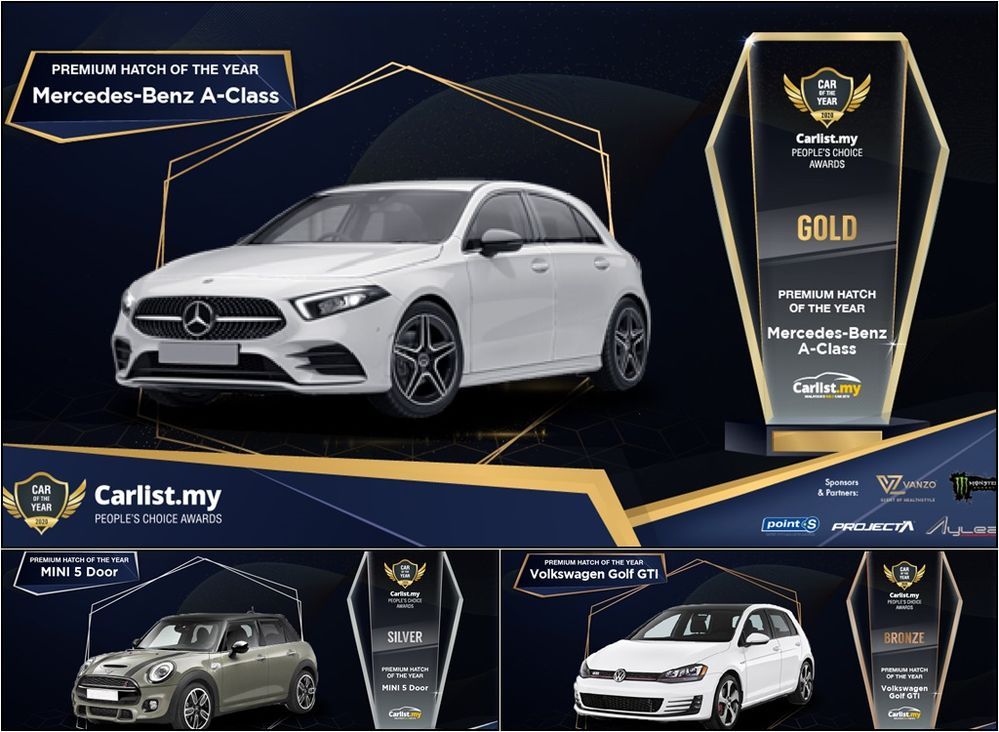 In the premium hatch segment, it's all about style, driving dynamics, and performance
Compact MPV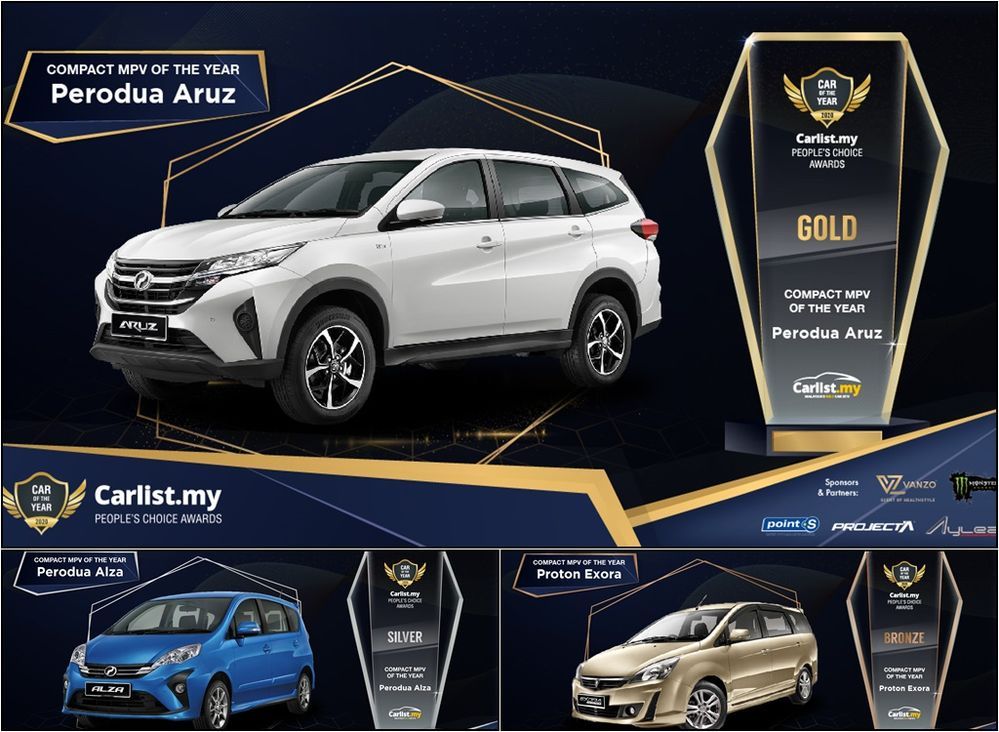 Appealing to small families, the compact MPV finalists all offer great value for money, affordable and reliable motoring, and great cabin space.
Mid Range MPV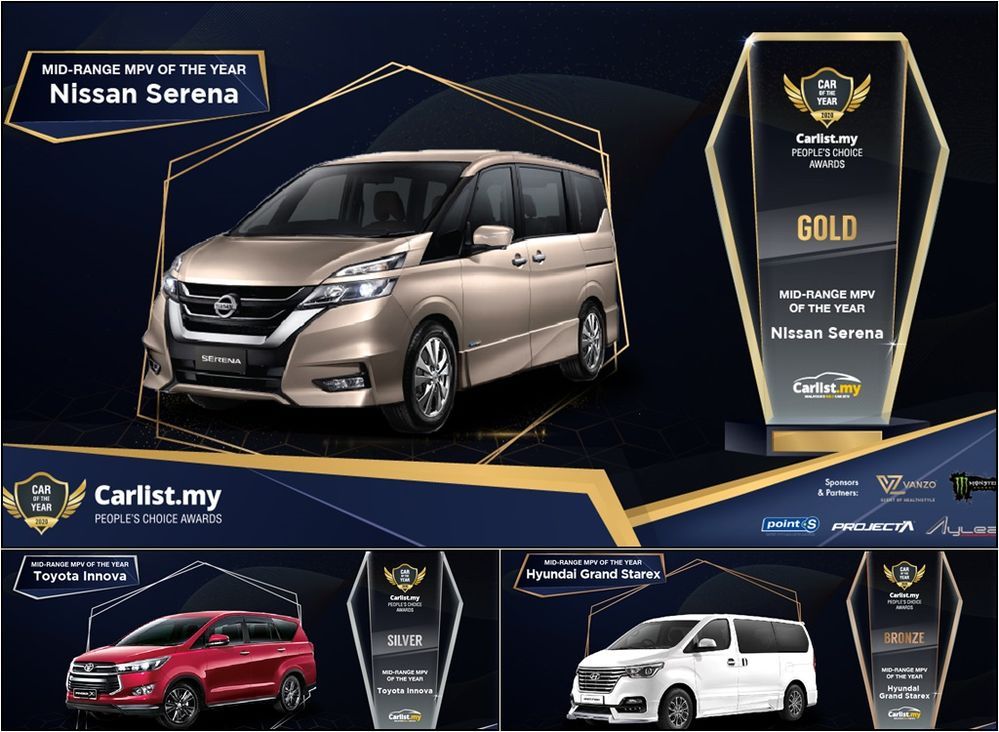 Mid-range MPVs have to impress with top-notch design and packaging, great powertrains, and hard to beat prices.
Premium MPV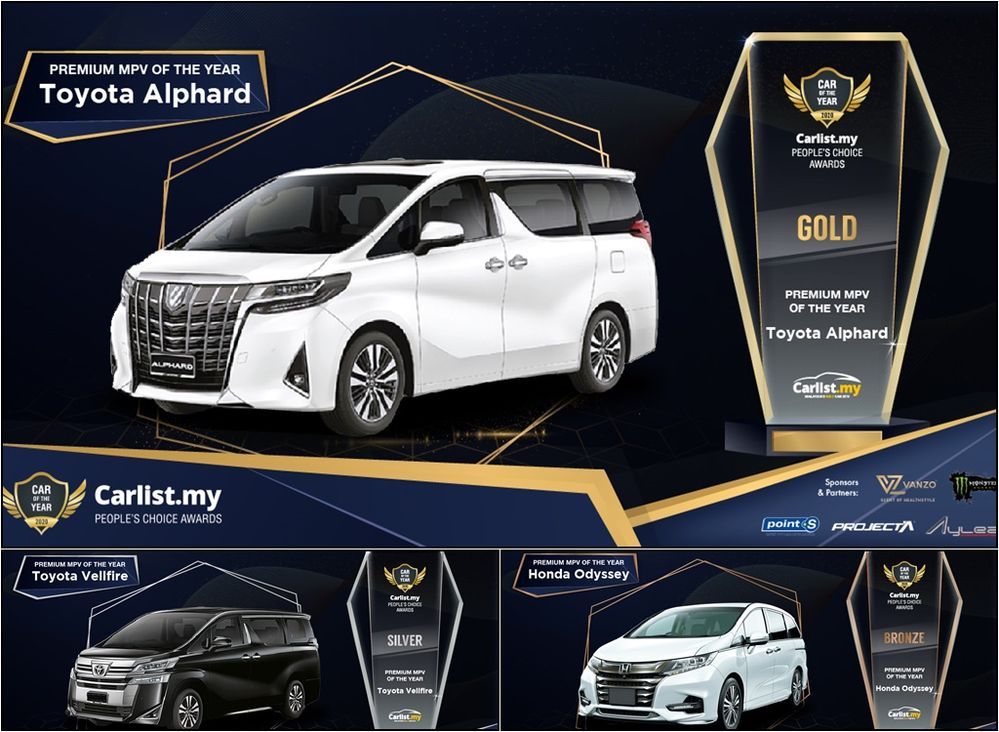 The premium MPV segment awards finalists with sublime comfort, premium interiors, steadfast build quality, and potent powertrains to carry passengers.
Compact Sedan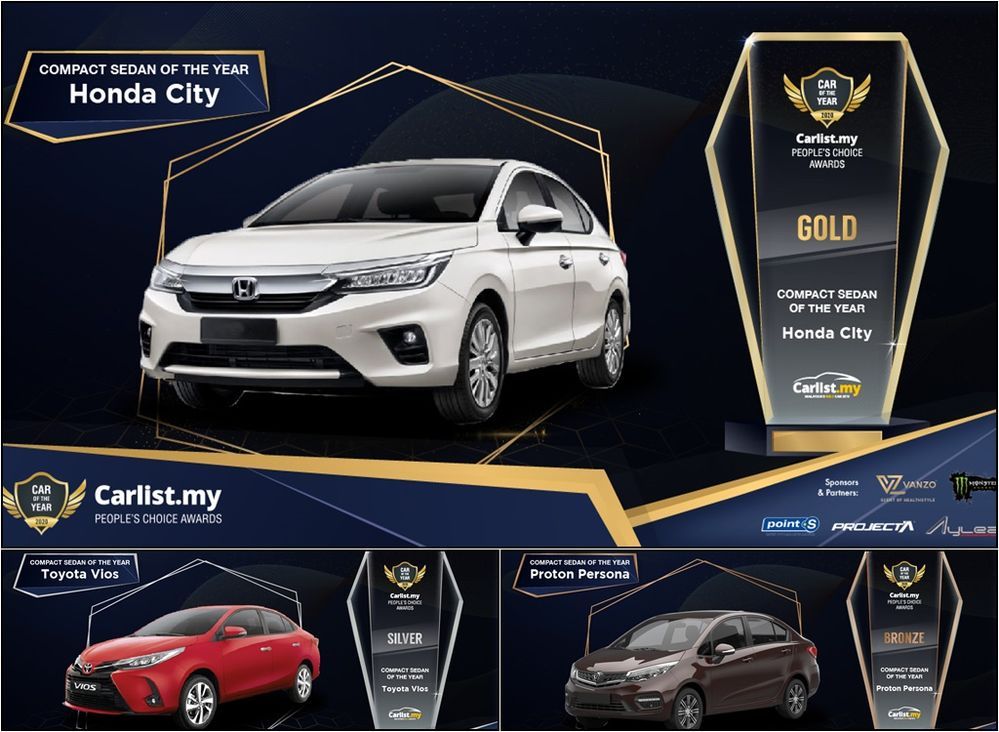 Compact sedans are awarded based on creative design, great value for money, and innovative powertrains that offer excellent fuel economy.
Mid-Range Sedan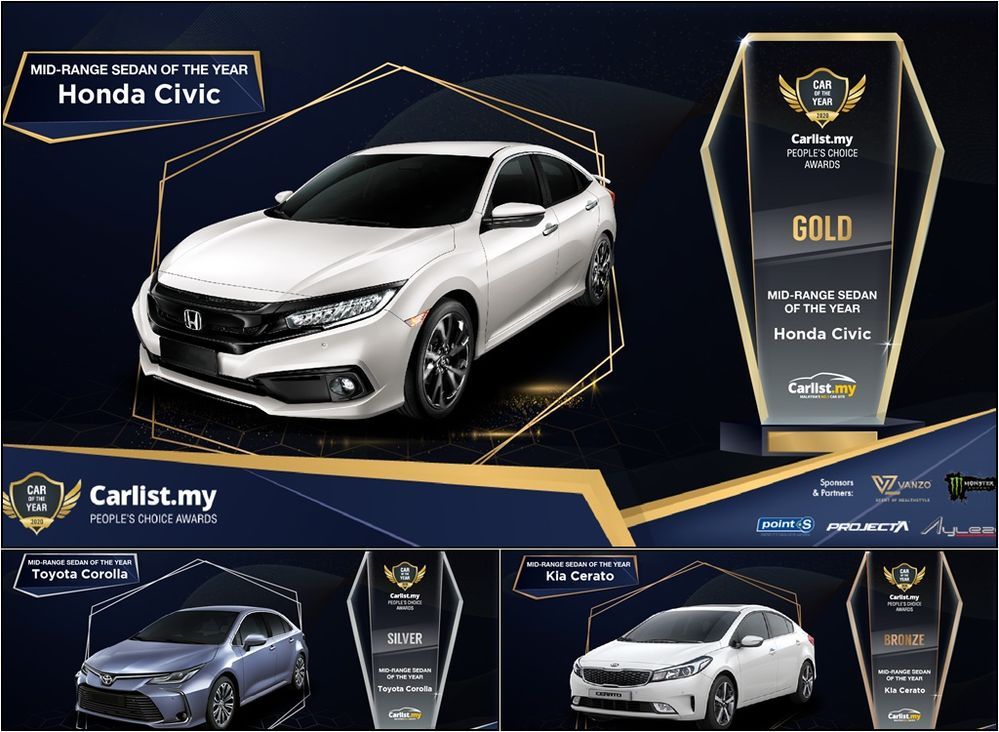 The mid-range sedan segment ups the ante with more style, more performance, better interiors, and awesome connectivity and convenience features.
Executive Sedan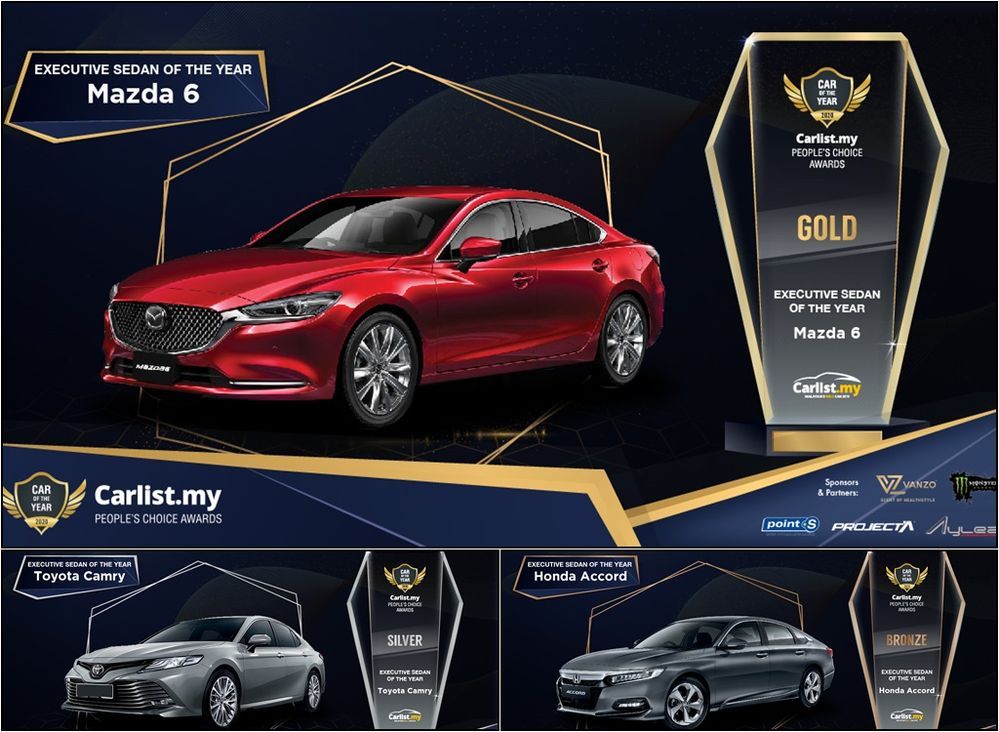 Finalists in this category were chosen for their sleek design, composed driving dynamics, and great build quality.
Premium Compact Sedan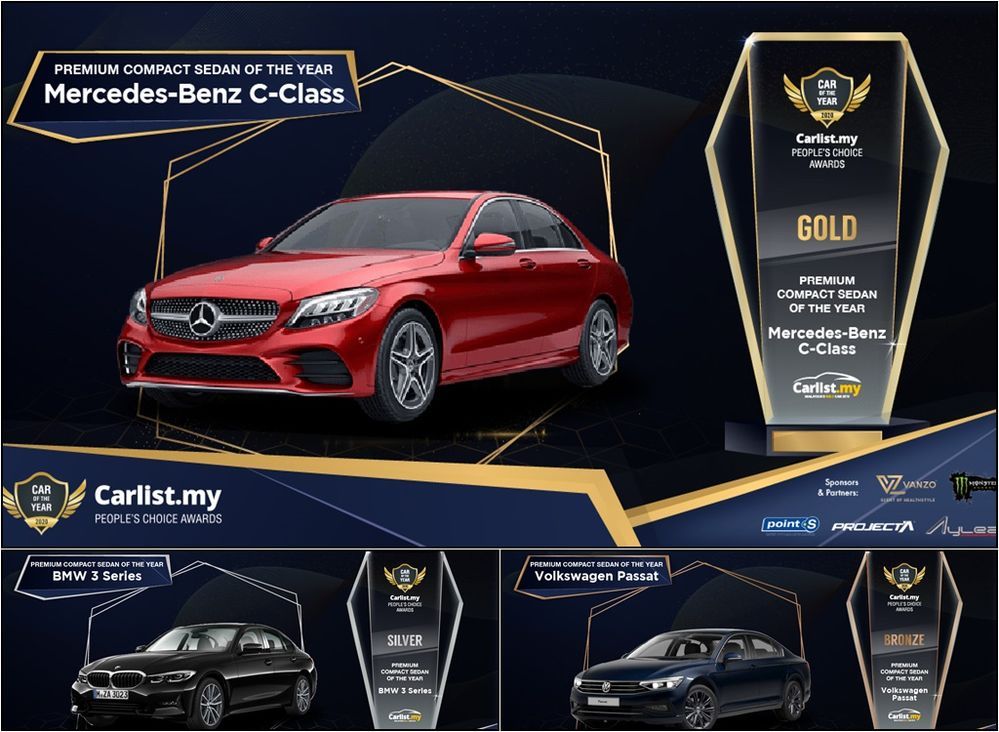 Performance, driving exhilaration, style and pizzaz is what it takes to win in this category
Premium Luxury Sedan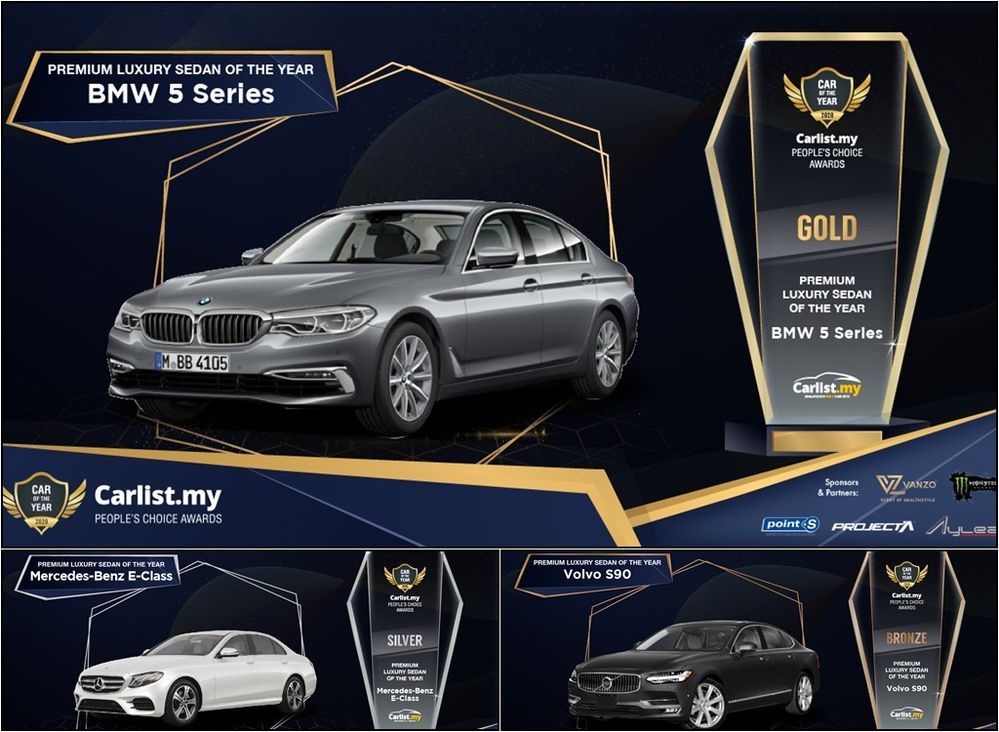 Industry captains, executives, and business people all want prestige, top-notch equipment, performance, and safety features in cars in this segment, and that's how we graded the finalists.
Crossover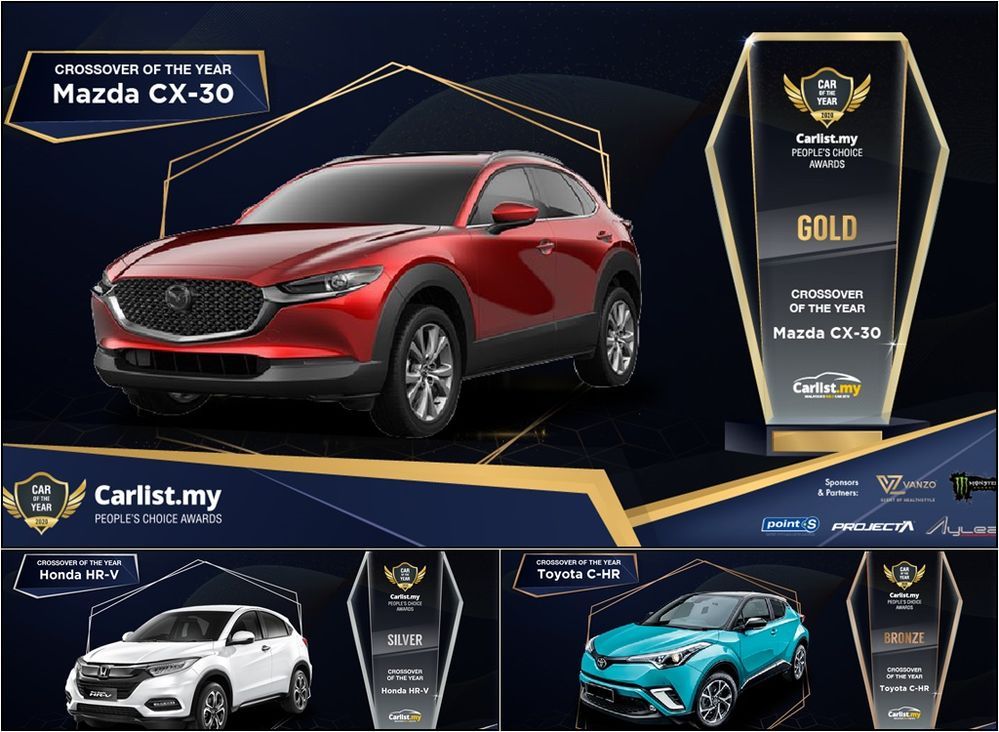 This category awards cars with a nice composed driving experience, great value for money, and design and proportions that please the eye.
SUV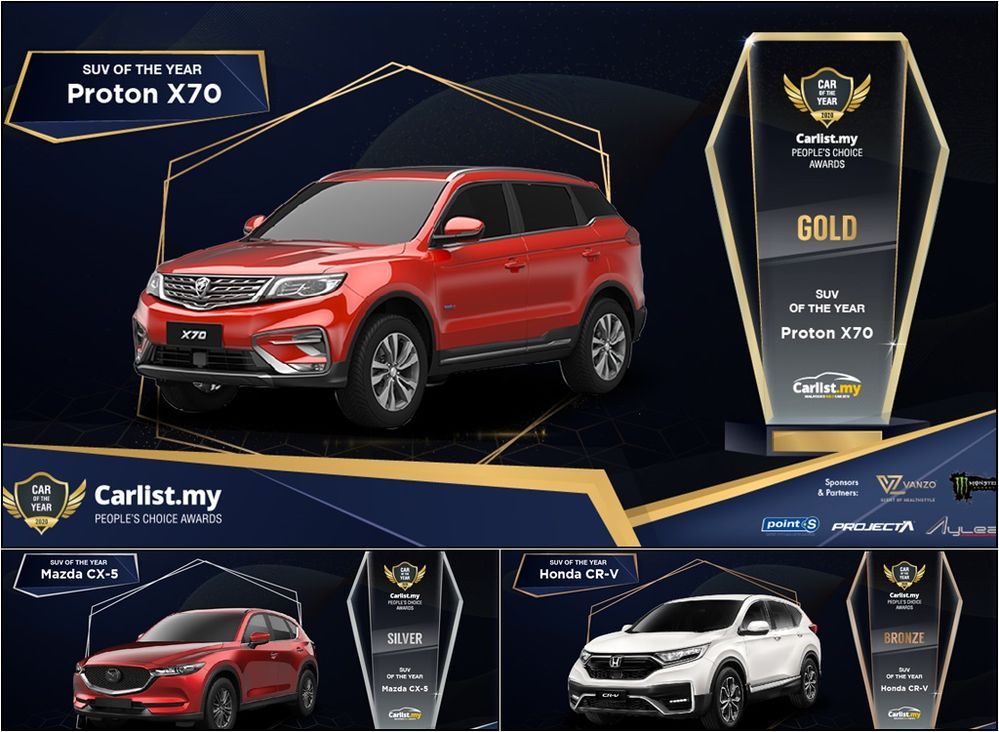 This SUV segment is all about design, utility, reliability, and packaging – our finalists have them and then some.
Premium SUV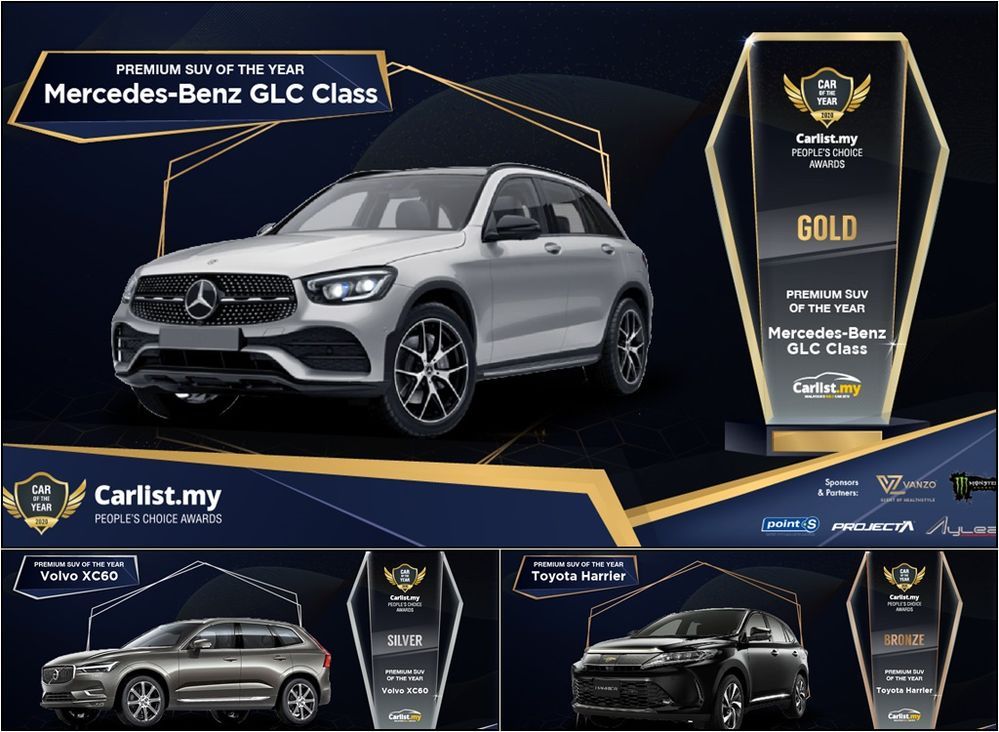 Tech, safety, car-like driving dynamics but with the adaptability and space of an SUV. Here are the best in 2020.
Aspirational Car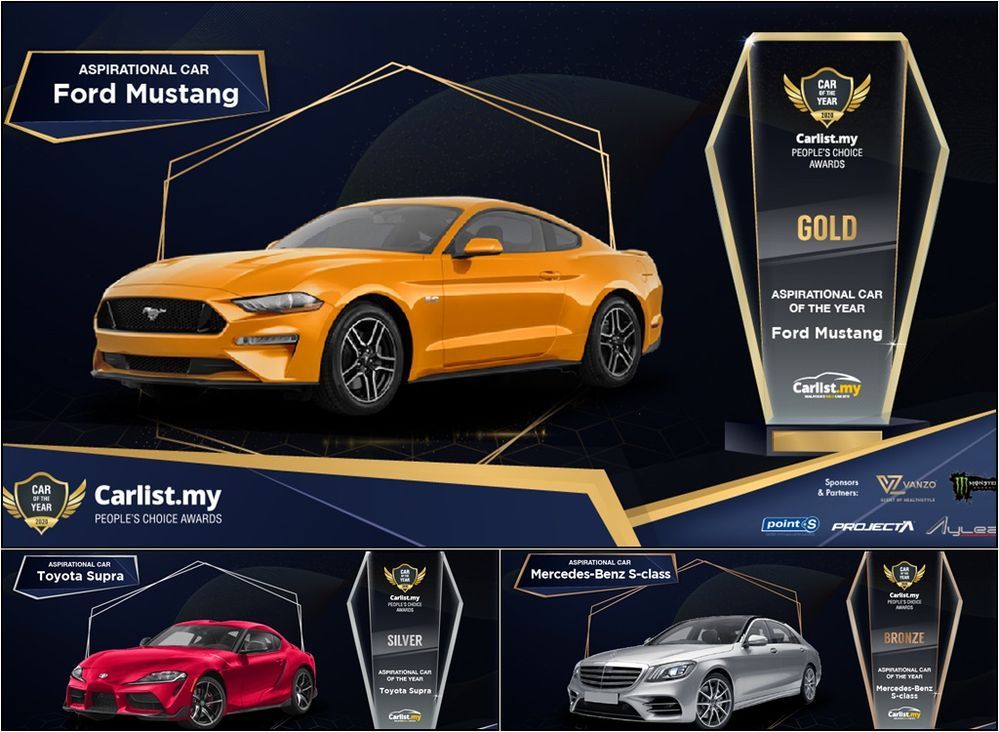 This category is for the dream cars and dreamers! Be the talk of the town with any of these cars parked in your driveway.
Pick-up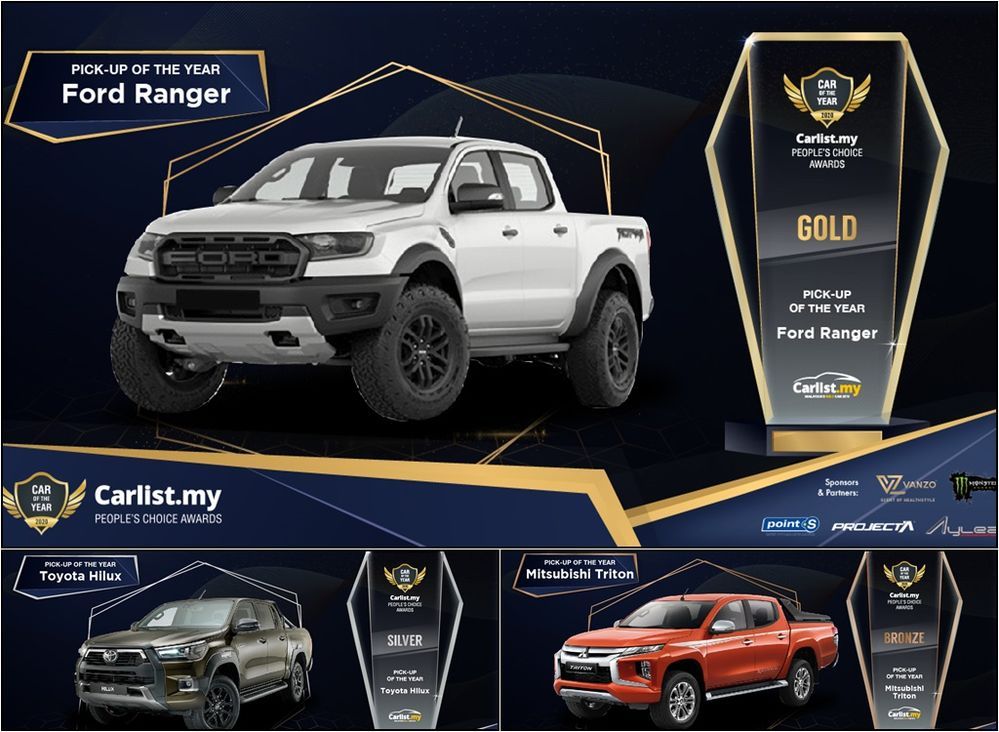 One of the most competitive segments out there, the pickup truck segment is graded based on value, durability, off-road ability, and convenience and safety features for its buyers.
Green Car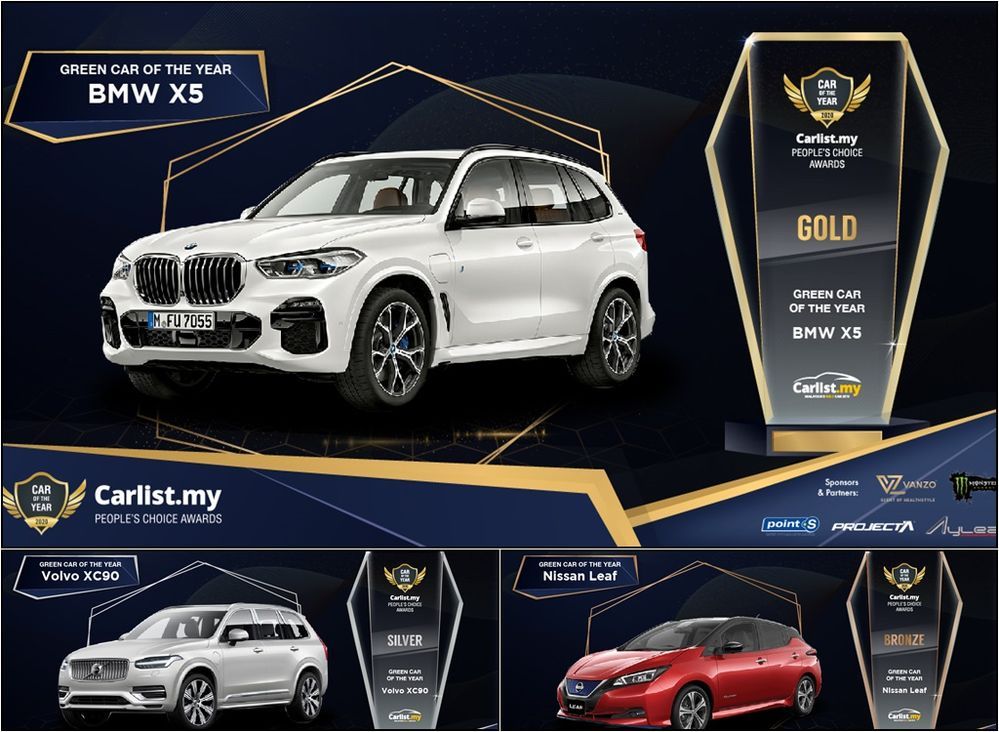 Big or small, all these cars care for the environment and sip fuel at the pumps.
Budget Car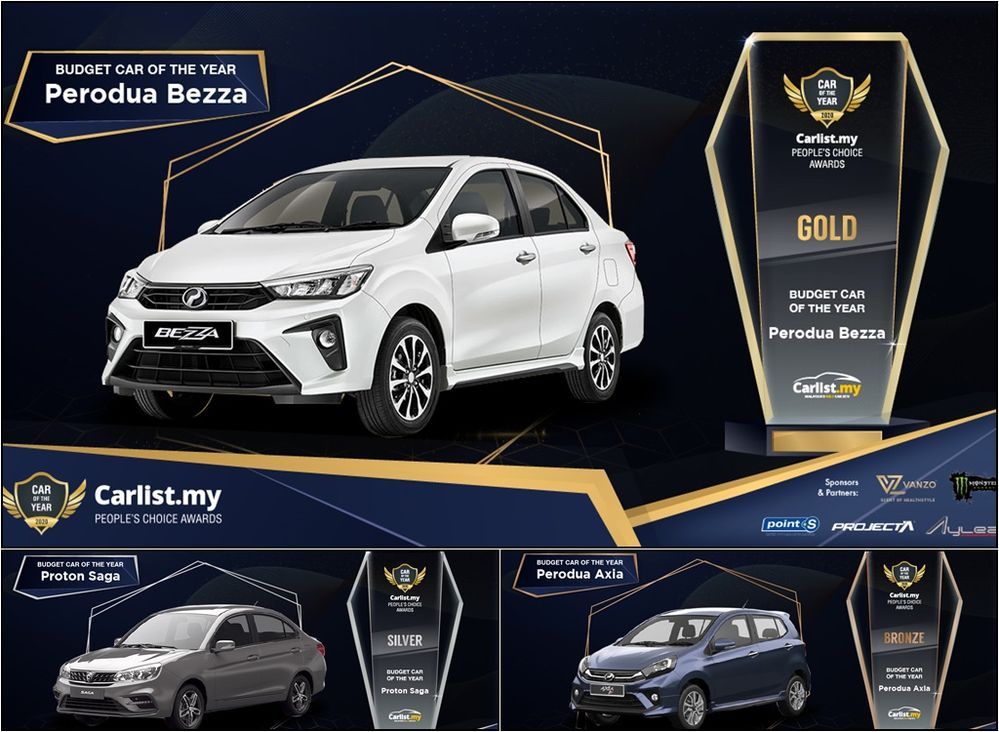 Big in features, easy on the wallet, these are the best bargains for a new car available.
2020 Carlist.my Editors Choice Awards
Newcomer Of The Year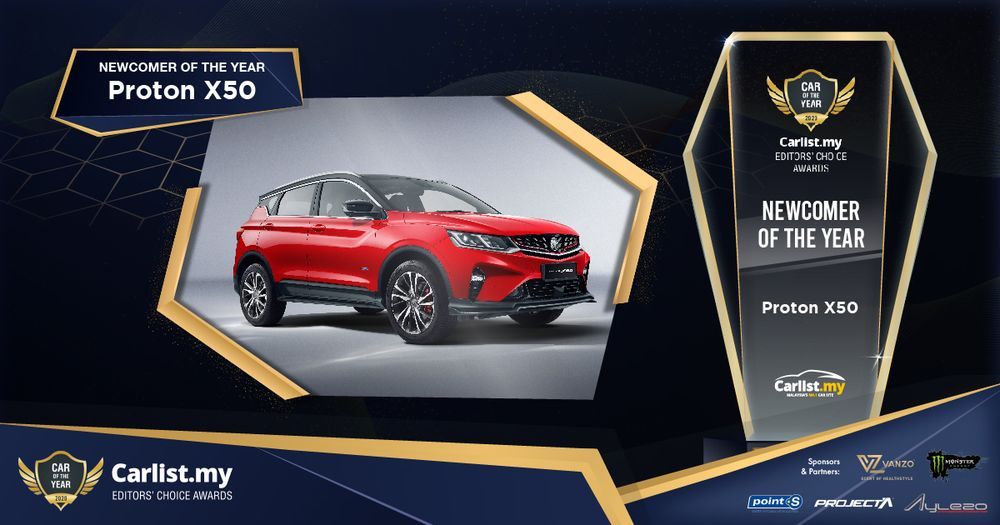 This is awarded to the vehicle that made the biggest impact on the automotive market in 2020.
Best All-Rounder SUV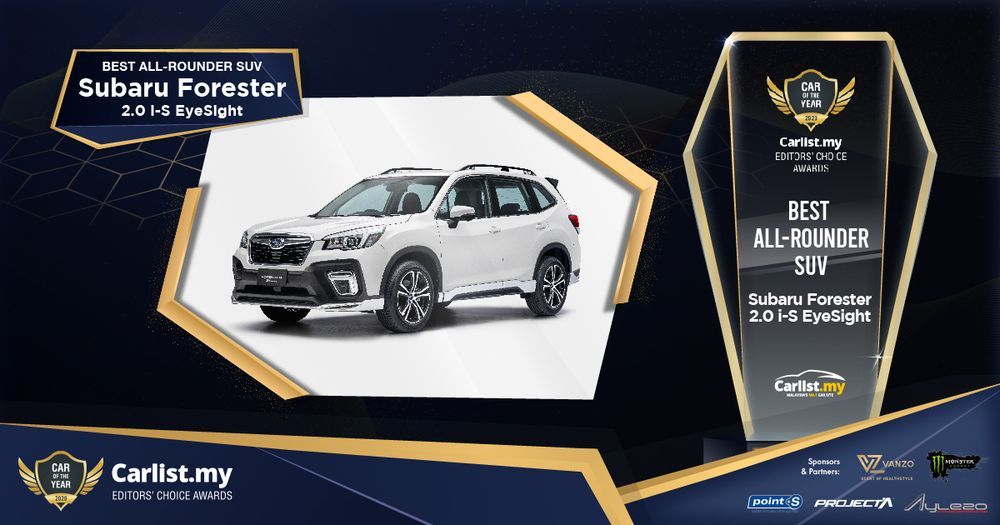 Regardless of segments, the experts choose the best family SUV that ticks all the boxes at the right price.
Diesel Engine for the Year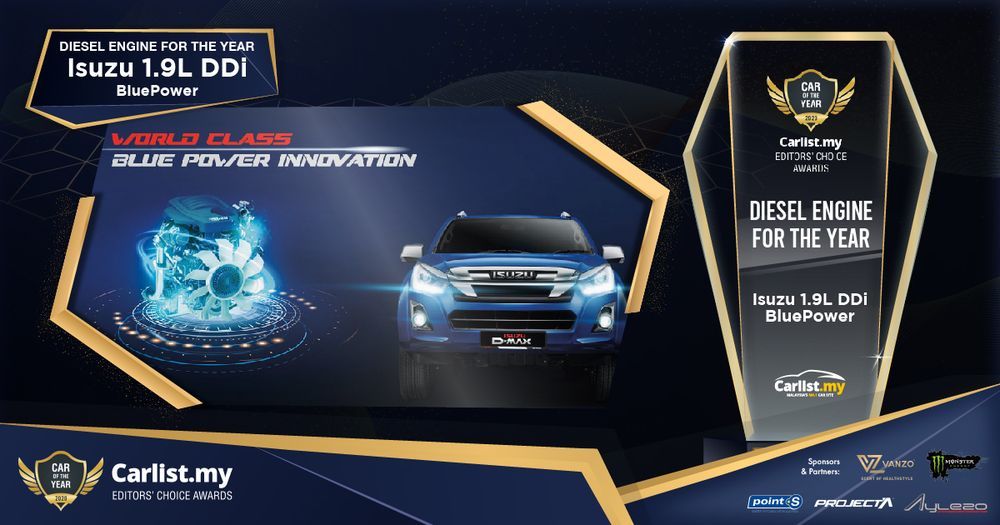 This awards the most innovative and fuel-efficient oil burner on sale today.
Petrol Engine of the Year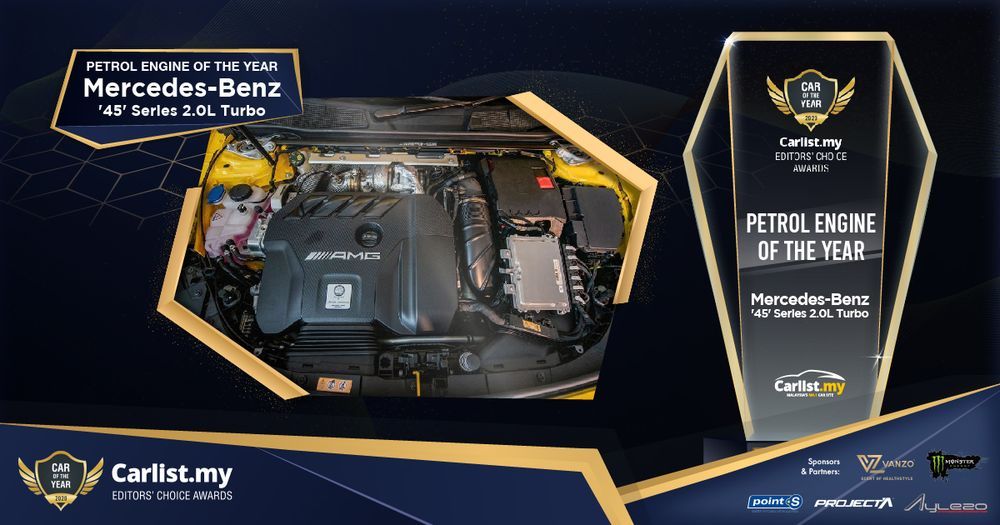 In addition to innovation and efficiency, this award also evaluates performance.
Hybrid/EV Powertrain of the Year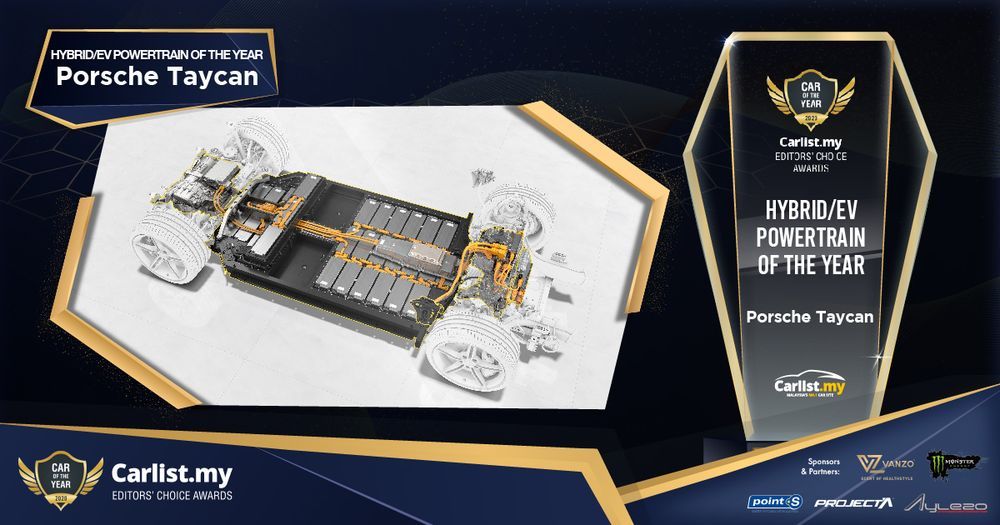 Awarded for being a technological tour-de-force of new-age powertrain engineering.
---
---
---
Comments