2022 BMW iX3 vs BMW X3: Taking The Stress Out Of EV Adoption
Buying Guides The BMW iX3 has arrived in Malaysia, offering buyers here who are interested in a fully electric vehicle a much needed dose of variety due to it being the more accessible stablemate to the iX.
---
Without the burden of carrying a flagship title and the heftier price tag that comes with it, the iX3 is something of a 'gateway drug' into the weird and wonderful world of full time zero emissions motoring.
So, what exactly sets the iX3 apart from the X3 and is it the right fit for you?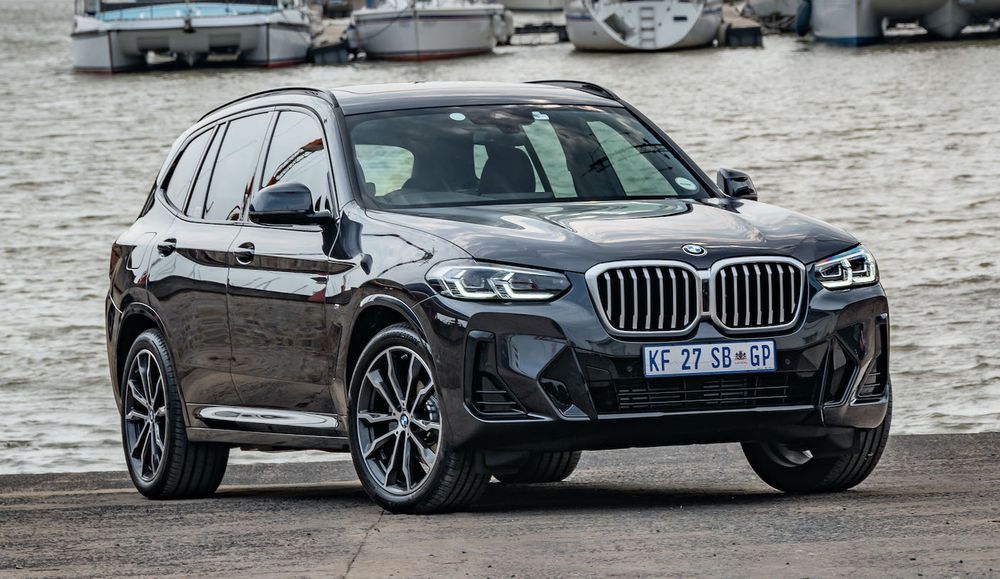 Design
Even if you weren't paying attention to how BMW were expanding their line-up of vehicles and totally oblivious to their EV offerings, any casual observer could easily determine the close link between the third-generation X3 (G01) that we all know and love and the iX3.
Of course, that name is the first major clue, but BMW have deliberately refrained from making any radical design alterations. The light blue accents are reserved for the company's electric models, and they feature prominently on the iX3's exterior and M Sport aero bits.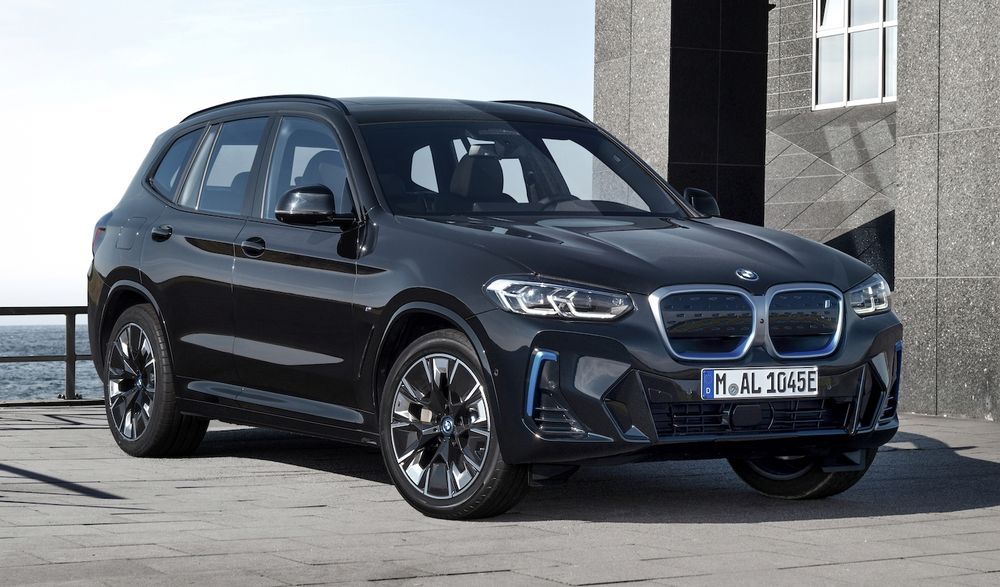 Up front, BMW's signature kidney grilles are filled in since there isn't an engine to cool. Those wheels are rather distinct too, and also accented in blue to telegraph the presence of an electric powertrain within. Otherwise, the they're pretty much identical. Put simply, if you're already a fan of the X3, there isn't much to put you off about the iX3.
It's obvious that the iX3 is very much an electric version of the current X3 in both philosophy and execution - cut from the same cloth but with very different approaches to generating motive force.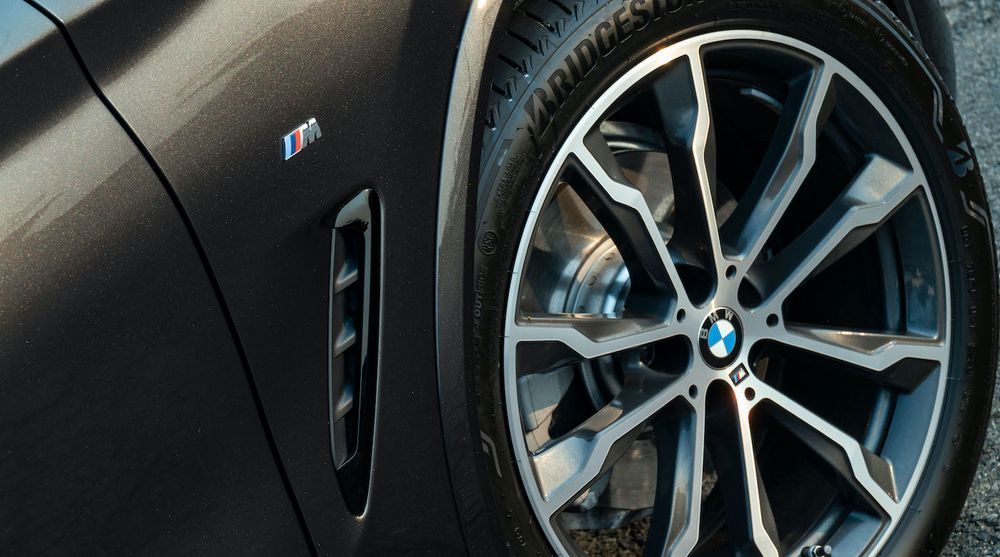 Price
By now we're all pretty used to seeing EVs commanding high end prices, even within the range of established premium marques, but the fully imported iX3 starts at RM317,360 for the base M Sport Inspiring, which slightly undercuts the equivalent X3 with the M Sport pack - namely, the xDrive30i - at RM318,060, despite this being locally assembled.
| | | |
| --- | --- | --- |
| Model | Price | Road Tax Per Year |
| BMW X3 sDrive20i xLine (CKD) | RM 279,060 | RM 380 |
| BMW X3 xDrive30i M Sport (CKD) | RM 318,060 | RM 380 |
| BMW X3 M Competition (CBU) | RM 880,680 | RM 2,125 |
Even before factoring in the savings on petrol over the course of ownership, already the iX3 represents an impressive value proposition against its ICE-alternative given it comes with a rather generous list of standard equipment and tech features.
Of course, there is the matter of road tax. Because Malaysia currently calculates road tax for electric vehicles based on the vehicle's total power output (and in kilowatts, to make things more confusing).
| | | |
| --- | --- | --- |
| Model | Price | Road Tax Per Year |
| BMW iX3 M Sport Inspiring | RM 317,360 | RM 2,343 |
| BMW iX3 M Sport Impressive | RM 336,360 | RM 2,343 |
Since the iX3's single electric motor produces 210kW, and because it doesn't fall into the 'saloon car' category, it incurs a base rate of RM903 per year. However, being above 150kW also means the an additional RM1.20 per 0.05 kilowatt, so that's an extra RM1,440.
This bringing the final sum to RM2,343 in road tax for the iX3, annually.
By contrast, the X3 xDrive30i, is charged just RM380 with its 1,998cc turbocharged B48 four-cylinder petrol engine. Unfair much?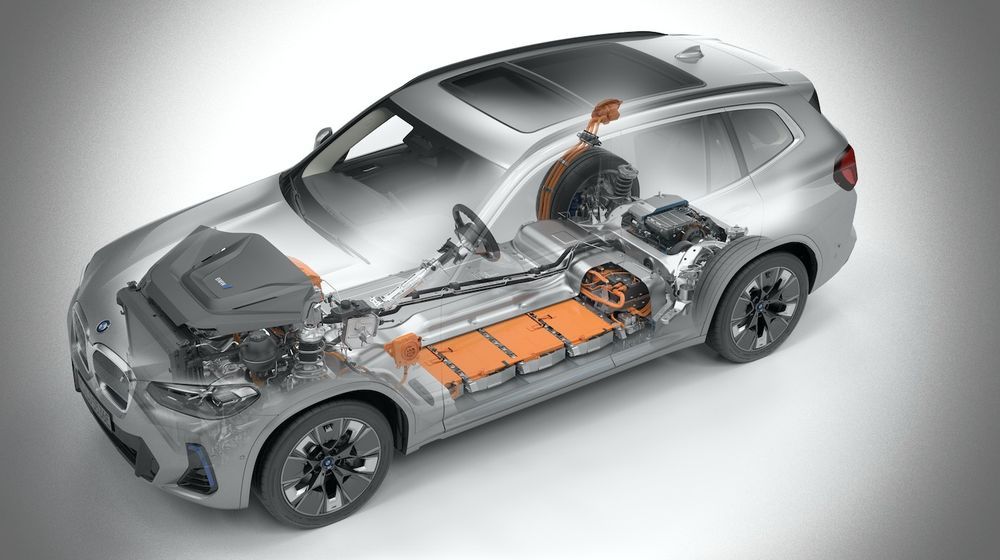 Engine and Powertrain (Or Lack Thereof)
Since we're on the subject, everyone should be familiar with the BMW B48, this 2.0-litre mill can be found powering nearly every model in the BMW range (at least in Malaysia) and more than occasionally paired with an electric motor in their PHEV variants.
In the X3 xDrive30i, it produces a stout but very familiar 252hp and 350Nm sent to all four-wheels with BMW claiming a hot hatch-rivalling but questionably relevant 0-100km/h sprint of 6.3 seconds. We've sampled this powerplant many times before and have little to fault or mention. It's a great little four-cylinder, full stop.
The electric iX3, ironically, can be interpreted as the more traditional BMW in terms of drive layout as its single electric motor is located at the rear axle. It's also more powerful with 286hp and 400Nm, but due to the weight penalty incurred by its 74kWh lithium prismatic batteries, is slower in that century sprint at 6.8 seconds.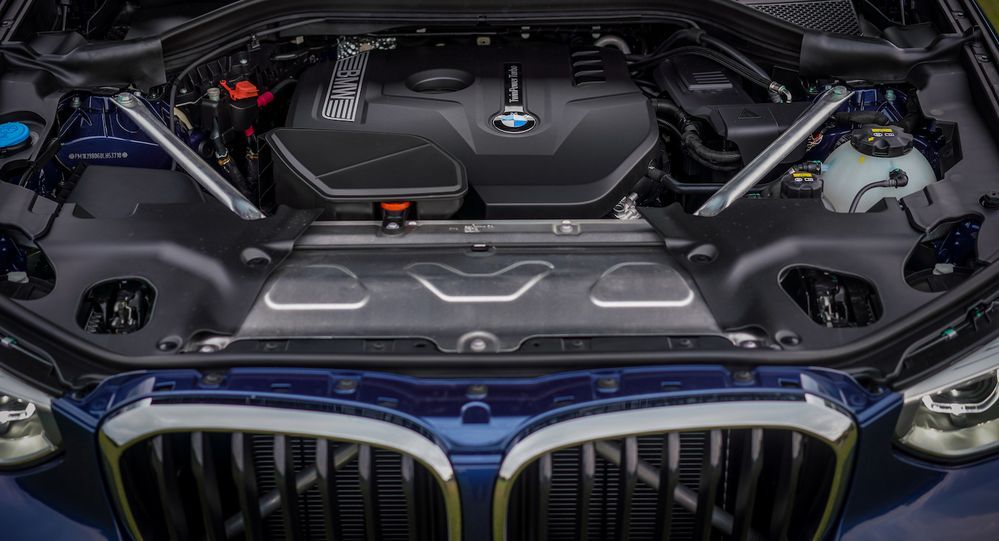 Still, with just one electric motor draining those cells, range is a very usable 'real world' 453km to 461km on the WLTP cycle, but expect to average much less in city driving.
Beyond urban centres, that could theoretically take you on a road trip from Kuala Lumpur to Penang with charge to spare, but keep in mind that you will very likely have to plan your routes around charging stations and account for time spent stationary while replenishing the battery.
Even plugging the iX3 into the fastest 150kW fast DC charger it supports will still mean at least 32 minutes of downtime, and using the 11kW onboard AC charger will take 7 to 8 hours.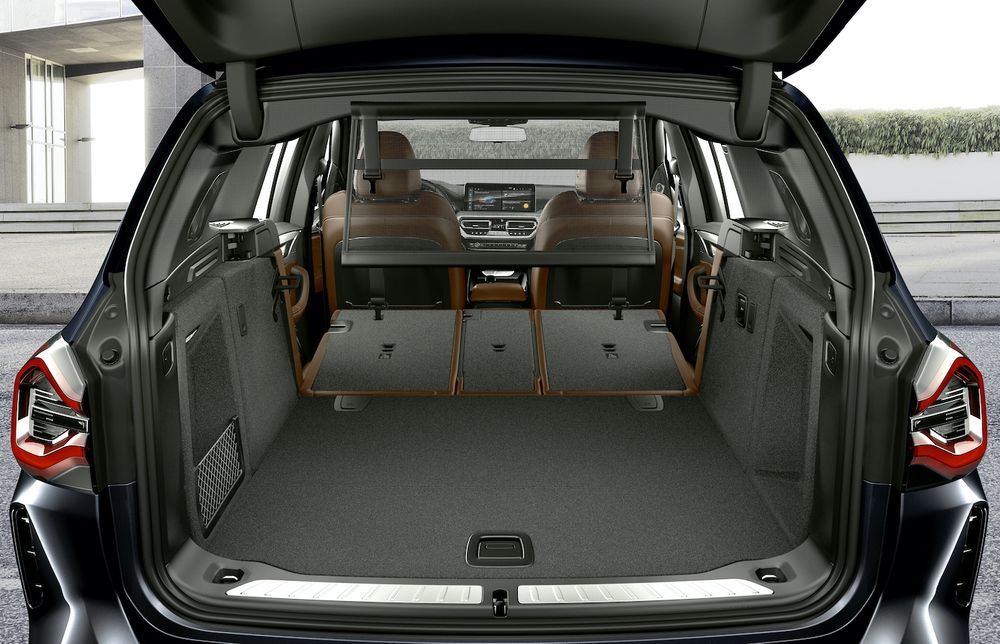 Practicality
Being taller and with more space for cargo and passengers, both the X3 and iX3 were designed as more versatile alternatives to BMW's saloon models, but despite how closely these two are related, practicality does take a hit due to that electric powertrain.
As the iX3's floor is mostly filled with battery, composed of 188 individual lithium prismatic cells, along with its rearward electric motor, boot space is reduced to 510-litres compared to the X3's 550-litres. With the seats folded, this expands to 1560-litres of empty space; again, 40-litres down from the X3's 1600-litres.
Still, that's plenty of space to handle most of everything life can throw at the average BMW owner. Crucially, the iX3's boot is a good 60-litres larger than the Mercedes-Benz EQC, its closest rival with 500-litres of cargo space.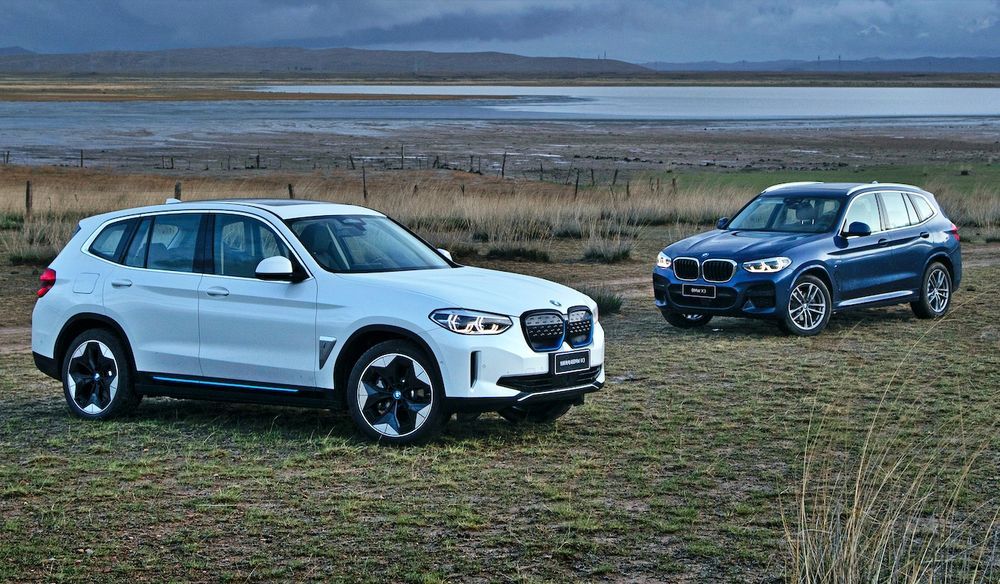 So, Which One?
On paper, when weighed against its petrol equivalent, the X3 xDrive30i M Sport, there's very little between them. As well as boasting comparable performance, both models are just as capable in the role of a do-everything vehicle.
When it comes down to it, the BMW iX3 sounds like a pretty great offering for both first-time and veteran EV buyers, coming in at a price that represents solid value for a zero-emissions premium SUV given its equipment levels and standard features.
By making them so alike, it reduces the mental gulf that stands in the way of EV adoption from a brave leap to a casual hop. BMW is clearly aiming the iX3 at buyers who might already be considering an X3 but are open to the prospect of EV ownership.
---
---
---
---
Comments