40 Years Of Mitsubishi Pick-Up Trucks – It Was Once Called The Forte!
Insights Forty years ago, the arcade game Space Invaders made its debut, Superman hit the cinemas, and in the less glamourous, traders section of the car world, the first Mitsubishi pick-up truck reached Japanese showrooms in September 1978.
This footnote in history shouldn't mean much, except that the Part-time 4WD system used by the workhorse truck put in motion a series of events that lead to the development of various Mitsubishi 4WD systems that dominated the World Rally Championship stage and the Dakar Rally.
Here's a look at Mitsubishi's five generations of unpretentious, dependable pick-up trucks.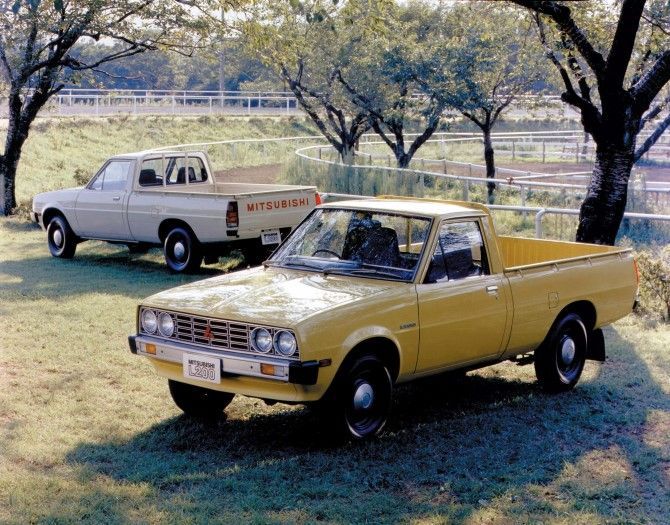 1st Generation - 1978
The progenitor of today's Triton was first sold as the Forte in Japan and L200 elsewhere. In the USA, it was known simply as the Mitsubishi Truck. The model was made in two locations – Ohe in Japan and Laem Chabang in Thailand.
Unlike today's dual purpose lifestyle image Triton, the first L200 was designed purely as a workhorse. As such, it was only available with a single cab body.
Depending on markets, the choice of engines included petrol engines ranging from 1.6-litre, 2.0-litre, to 2.6-litre. A 2.3-litre diesel was also available.
By 1980, Part-time 4WD model was added to the range. That itself was nothing special, except that Mitsubishi had one advantage over its peers.
Prior to building the L200, Mitsubishi Motors already had decades of experience assembling the American Willys Jeep and built several variants of the Jeep under the Mitsubishi brand.
The experience had taught Mitsubishi Motors enough know-how in 4WD systems to allow them to design a quiet operation 4WD transfer case, which not only delivered a more comfortable ride, but also allowed for higher speed driving.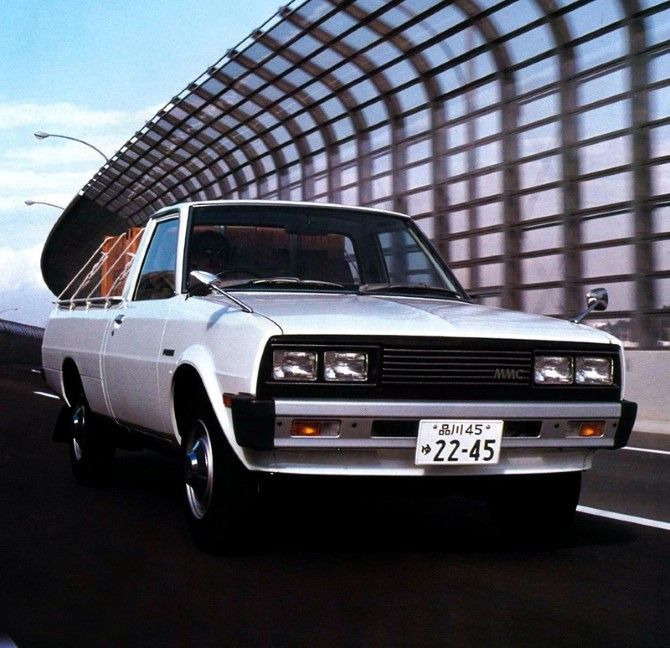 Later, the facelift models had rectangular headlamps.
Approximately 657,000 units were produced.
Fun fact: the first L200 was also sold in the US as the Dodge Ram and Chrysler-Mitsubishi D-50. Between the '70s and '80s, Chrysler owned a 15 percent stake in Mitsubishi Heavy Industries and several Mitsubishi models were sold in the US not only as a Chrysler, but also under other Chrysler-owned brands like Plymouth and Dodge.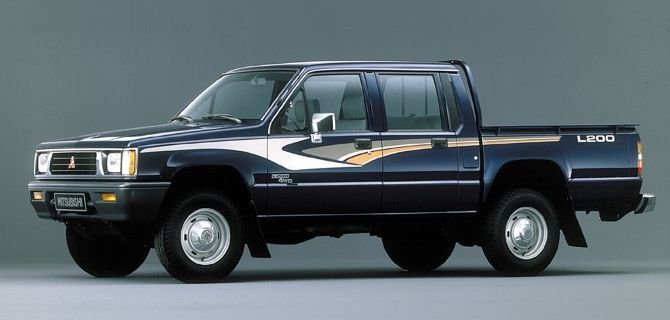 2nd Generation – 1986
The Forte name was dropped in Japan and the truck was now known in Japan as the Strada. The Triton name also made its debut, but only for models sold in Australia. Other export markets continued to use the L200 name.
Different body style options were also offered, allowing customers to choose either a Single Cab, Club Cab, or Double-Cab body.
Engine sizes have been increased, now offering 2.0-litre and 2.6-litre petrol, alongside a 2.5-litre diesel.
By now, Mitsubishi had already established itself as a household name in 4WDs. It's an Asian equivalent to Land Rover, except that it came with Japanese-level reliability and durability.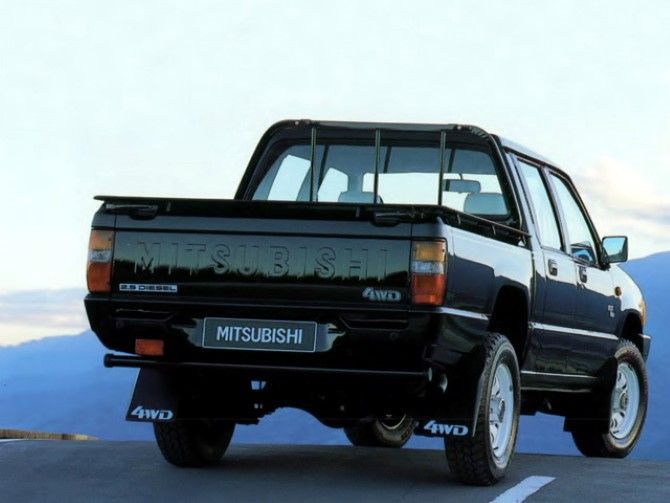 Experience and know-how gained from the first generation L200 had allowed Mitsubishi to expand into building the multiple-time Dakar Rally winning Pajero.
Approximately 1,146,000 units of the second generation L200 were produced.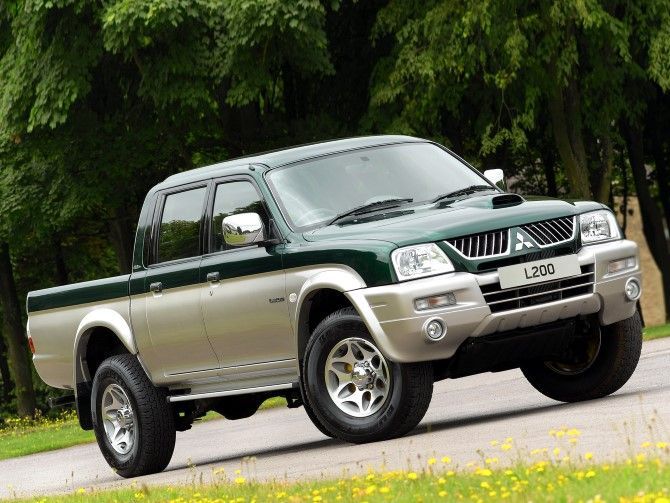 3rd Generation – 1995
This generation marked a departure from the earlier workhorse, trader-use only truck image, and was marketed to urbanites by Mitsubishi Motors as an alternative to a passenger car.
In Malaysia, this particular model was best known as the L200 Storm. The 'Storm' suffix was never an official name from Mitsubishi Motors but the then distributor USF-Hicom slapped Storm stickers onto the car anyway. The signature two-tone colour also set it apart as a stylish truck.
Power came from a 2.5-litre turbo diesel and Easy Select 4WD made its debut, so no more getting down from the vehicle to lock the hub caps before engaging 4WD.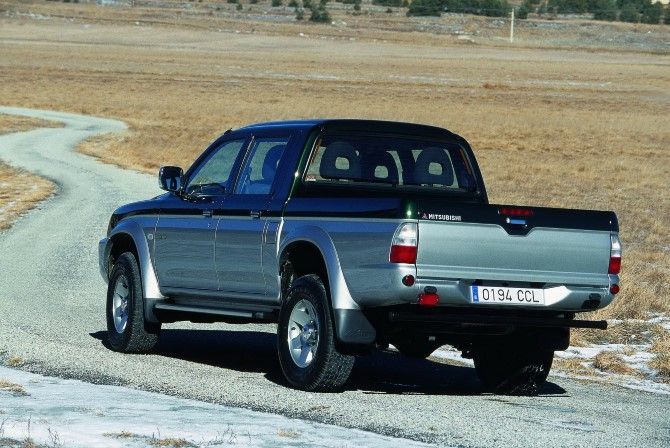 It also had the honour of being the first pick-up truck to be sold in Malaysia with an automatic transmission – a unique feature that propelled it to the top of Malaysia's pick-up truck sales, at least until Toyota caught up with its Hilux (Vigo generation model).
By now, the demand for pick-up trucks in Japan have almost disappeared, as traders and blue collar workers shifted to smaller vans and wagons that were better suited to Japanese driving environments. Production at the Ohe plant was transferred to Thailand's Laem Chabang, which had become Mitsubishi Motor's largest plant worldwide.
The '90s was also the period when the Asian economic crisis hit hard and as such, total sales was slightly lower than its predecessor, at 1,046,000 units.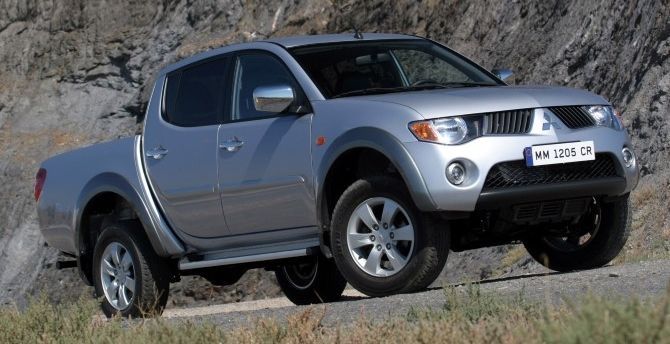 4th Generation – 2005
Best known among locals as the 'Strom Trooper' truck, this model also marked a change in the model's name for our market, switching from L200 (Storm) to Triton.
The model also marked a new beginning for the Mitsubishi Motors brand in Malaysia as it was the first core model to be launched by the newly formed Mitsubishi Motors Malaysia (MMM), in 2006.
As the brand had now been placed under the care of a subsidiary of Mitsubishi Corporation, customers benefitted from a better ownership experience and there was a marked improvement in the standard of services delivered by dealers, as proven by the brand's recent No.1 position at the latest JD Power After-Sales Satisfaction survey.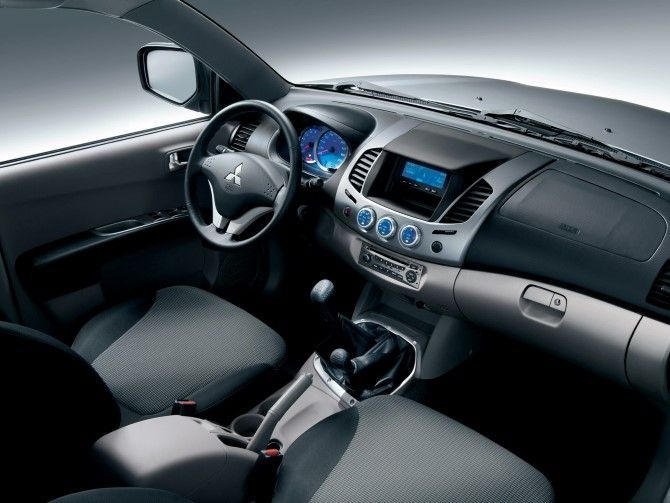 Highlights of the Triton included class-leading interior roominess and ride quality. The signature 'J-line' curve at the rear section of the cabin allowed the rear seats to be angled better to deliver a more passenger car-like ride quality. A strong RISE body, dual airbags and ABS, raised its level of safety to be on par with passenger cars.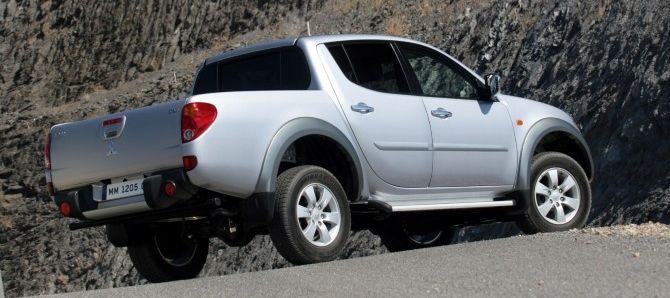 The turbo diesel engine is now upgraded with commonrail direct injection technology. The 2.5-litre variant made 138 PS and it was at that time the most powerful pick-up truck on sale in Malaysia. Later, the 160 hp/347 Nm 3.2-litre model raised the benchmark even higher.
Later models were upgraded with variable geometry turbine turbocharger (VGT), a first in the segment.
Sold in 150 countries, Mitsubishi sold 1,423,000 units of the 'Strom Trooper' Triton.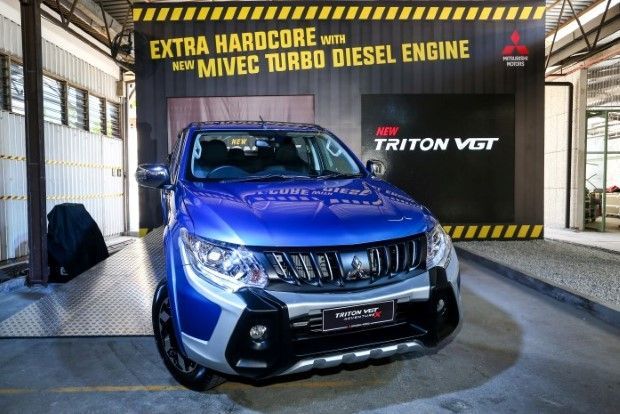 5th Generation – 2014
The current generation Triton, this model built upon the previous model's class-leading ride comfort and raised the bar even higher by offering features that are not available even on passenger cars from the same price range.
It was the first pick-up truck in Malaysia to be offered with engine push start button, smart keyless entry, automatic bi-xenon HID headlamps with integrated LED daytime running lights, tilt and telescopic steering, and paddle shifters for the 5-speed automatic transmission.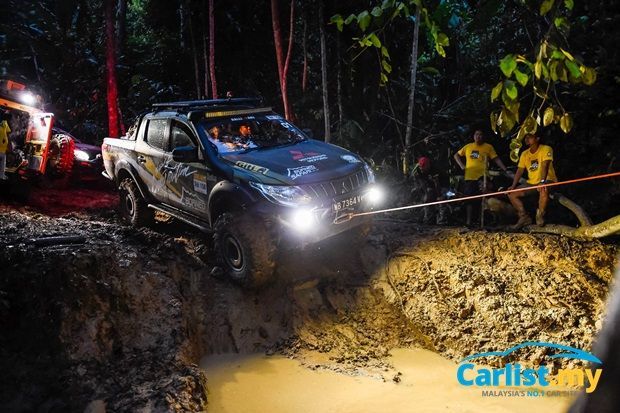 Later, the model was also offered with a lightweight and quiet operation aluminium MIVEC commonrail turbo diesel engine – a first for a pick-up truck, and at 181 hp/430 Nm, it's still the most powerful in the sub-2.5-litre pick-up truck segment.
Over in Borneo, the local 4x4 community will remember the Triton as the near-stock condition truck that conquered the Borneo Safari using only basic off-road driving equipment.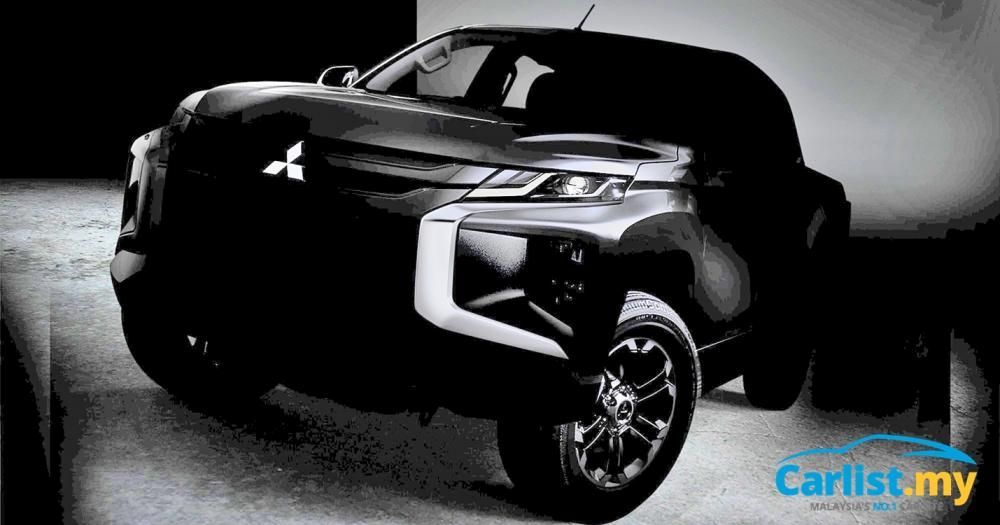 6th Generation – 2019
An all-new Triton is expected to make its world premiere at November's Thailand International Motor Expo in Bangkok.
A sole teaser image released by Mitsubishi Motors suggests that the all-new model will feature a new face that mirrors that used in the seven-seater Pajero Sport.
The current, outgoing generation Triton was launched in Thailand in November 2014. Exports started in February 2015 and it was launched in Malaysia in May 2015. We expect the all-new model to follow a similar time frame.
---
---
---
---
Comments