50 Percent Of New Mercedes-Benz Cars Are Financed By Mercedes-Benz Services Malaysia
Auto News Mercedes-Benz Malaysia (MBM) ended the first quarter of 2019 with 2,944 vehicles delivered, 12 percent lower than the same three-month period in 2018. Despite the contraction, Mercedes-Benz remains the leading premium automotive brand in Malaysia.
The contraction is mostly due to shortfalls in the A-Class (down 28 percent to 427 cars) as well as its core C-Class and E-Class sedans (down 13 percent to 1,714 cars). On the upside, sales of SUV models grew by 3 percent to 695 cars while its Dream Cars range grew by 15 percent to 108 cars.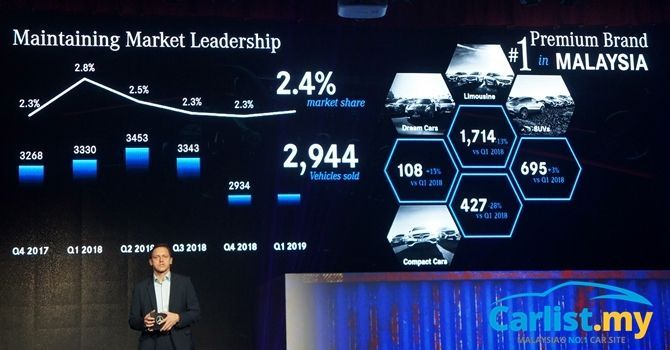 Despite the challenging market conditions, MBM said March's deliveries was its best-ever, at 1,334 vehicles, buoyed by five new model launches - E200 Sportsstyle Avantgarde, E 300 Exclusive, E 350 AMG Line, GLC 300 Coupe and GLE 450 AMG Line. Except for the imported GLE 450, all models listed above are locally-assembled at MBM's vehicle assembly facility in Pekan.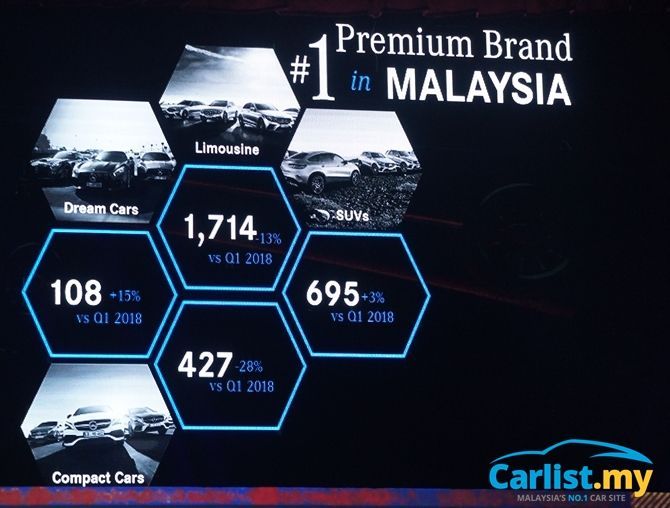 MBM President and CEO, Dr Claus Weidner said: "We started the year with the launch of five new models in the first quarter of 2019. We will continue to enhance our brand experience with innovative mobility solutions, introduction of new products and engaging experiences through our customer services."
Dr. Weidner added, "At MBM, we place high importance in offering the right mix of product and services to our existing and new customers. Our customer-centric approach will continue to provide our customers with the best service and the best customer experience. This includes continuing to honour our brand promise through the various formulated service packages to ensure that our customers enjoy ultimate peace of mind throughout the entire ownership life cycle of their vehicles."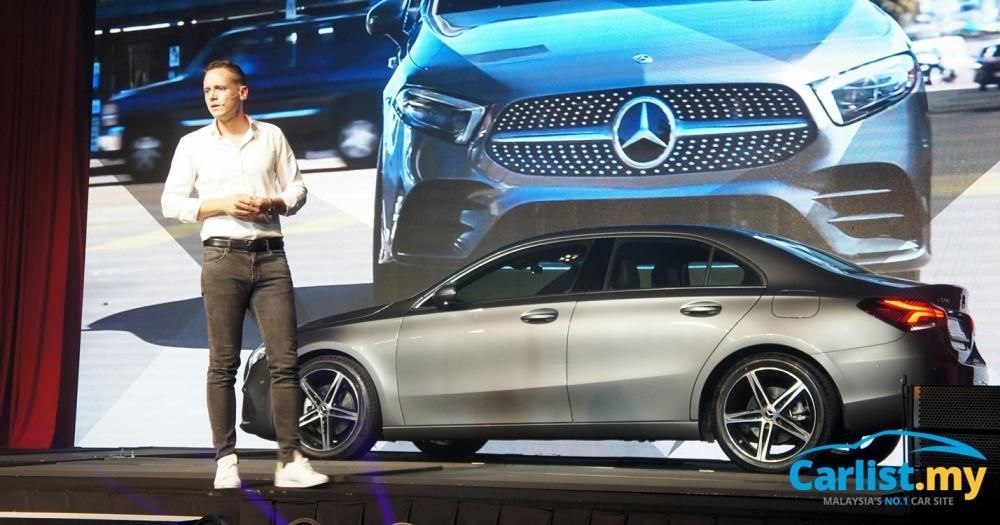 Mark Raine, Vice President, Sales & Marketing said, "We remained as the number one premium market leadership position with a total of 2,944 vehicles delivered to customers in the first quarter and a best-ever sales in March with 1,334 vehicles. This was a direct contribution from the exceptional financing offer coupled with a comprehensive service packages offered."
More importantly, MBM's financing and insurance arm Mercedes-Benz Services Malaysia (MBSM) saw its financing portfolio growing to RM2.7 billion, a year-to-date increase of RM 300 million. Four out of five vehicles sold by Mercedes-Benz Malaysia are now financed by MBSM, which also insures 60 percent of the cars.
The financing business is especially important for MBM to differentiate itself from cheaper grey imports. The combination of MBSM's Young Star Agility Financing and MBM's wide range of fully warrantied (up to 5 years from date of registration) Certified Pre-Owned cars makes for a competitively priced alternative against grey imports.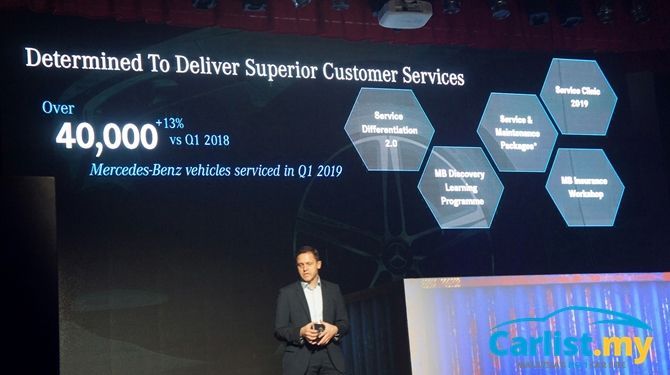 When asked if the government's recent move to remove the capped limit for Open APs will result in stronger headwinds for MBM, Mark Raine said, "We've been very successful in establishing our business model, which is we've got an extensive dealer network, we've got customer services, we've got financial services, which adds value to the customer. Next to that, we've got the new car business and our certified pre-owned car business – MB Certified. Next to that, we have a wide variety of products and also segments to the market. I believe the parallel imports are cars that are more of the older generation and therefore not contradicting our strategies."
Further to that, Dr Claus Weidner added by saying "We build the car. We are taking care of the customer from A-Z. I think this is a big difference that we also want to bring out to the market continuously."
As for after-sales, MBM's network of 35 dealerships nationwide (the most for any premium brand here) has serviced over 40,000 vehicles in the first quarter of 2019 alone – a 13 percent increase from the same period last year.
---
---
---
Comments