 The AE86. In many parts of the world, it's the entry-level car of choice for drifters- a fact that constantly annoys collectors and classic car enthusiasts. They're thrown around tracks and back roads, engines screaming and banging off the limiter, tyres scrabbling for grip- and occasionally this ends with a rather loud crunch. This happened to Beau Yates 3 years ago during a drift demonstration event at WTAC, where he pulled through a cloud of tyre smoke and went straight into a stalled car.
Following that, he focused on building his other drift car- a Toyota GT86- to the point where it would be as competitive and reliable as the AE86 was. The AE86 went into cold storage, where it would remain for the next few years as Yates continued to compete with his GT86- eventually swapping out the FA20 flat-four for a 2JZ straight-six pushing a solid 700 hp. The AE86 was intended for retirement, with or without the crash, so it wasn't much of a major setback for Yates.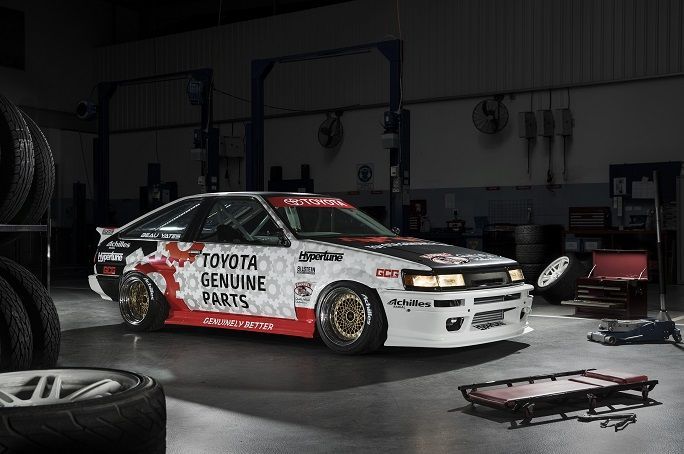 This year's WTAC saw his car return, with the same 3S-GE BEAMS sitting in the engine bay and the same TIAL turbocharger bolted on. Last power estimates were at around 260 hp to the rear wheels, which is a solid performance figure for a sub 1000 kilogram car. With most of the impact being on the front driver's side of the car, a lot of the work went to replacing components and pulling the chassis back into alignment. Parts were easy to source as the car is sponsored by Toyota Genuine Parts, and many AE86 parts are still kept in large numbers for owners who are prone to pranging their cars.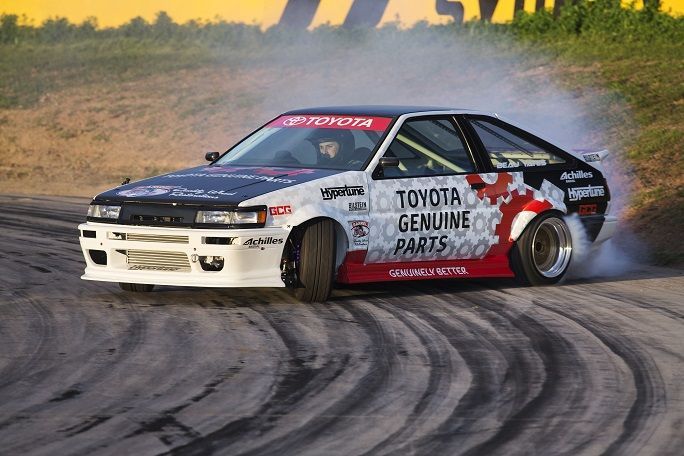 To make the return a little more special was the venerable Keiichi Tsuchiya, who piloted this AE86 for a number of demonstration runs. Yates intends to keep the car for its sentimental value, having been with him since 2003- and even though the GT86 is far more competitive with its power output and chassis balance, the AE86 possesses an agility and simplicity to it that makes it worth the garage space.
---
---
---
---
Comments