A Vision Of The Future: Talking To Two Of Mazda's Top Designers
Insights When it comes to automotive design, concept cars function in multiple different roles. They may not always make it to production, but they are at times more than just pretty design pieces destined to sit in a museum of some sort. Concept cars can be as simple as a first look at a model to come, to as abstract as a design study that defines a new style for a brand, or even a glimpse of the future of cars as designers envision it.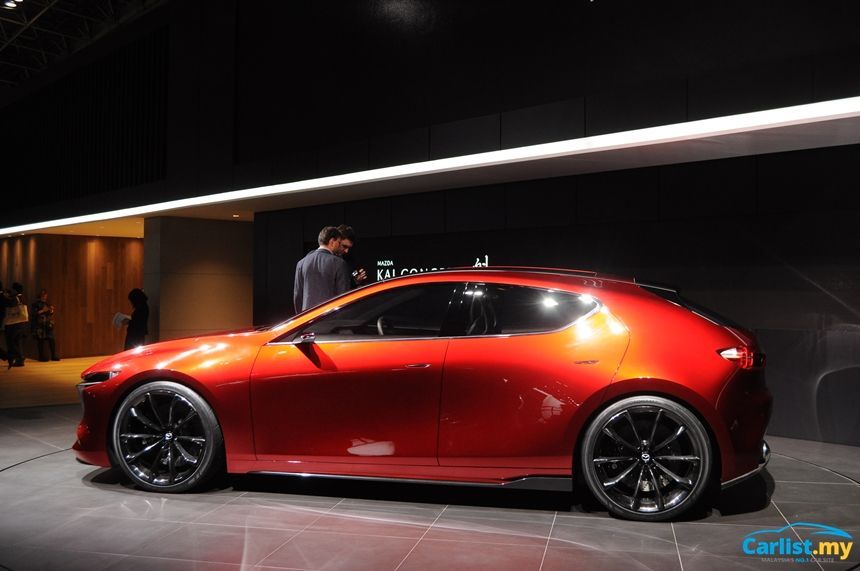 Depending on the company you look at, designers can be regarded as merely another form of employee, or even revered as tastemakers and gods among men. There are all sorts, vast and varied, conservative or wild in their ideas- but arguably some of the best designers in the automotive industry over the last half decade or so have come from Mazda.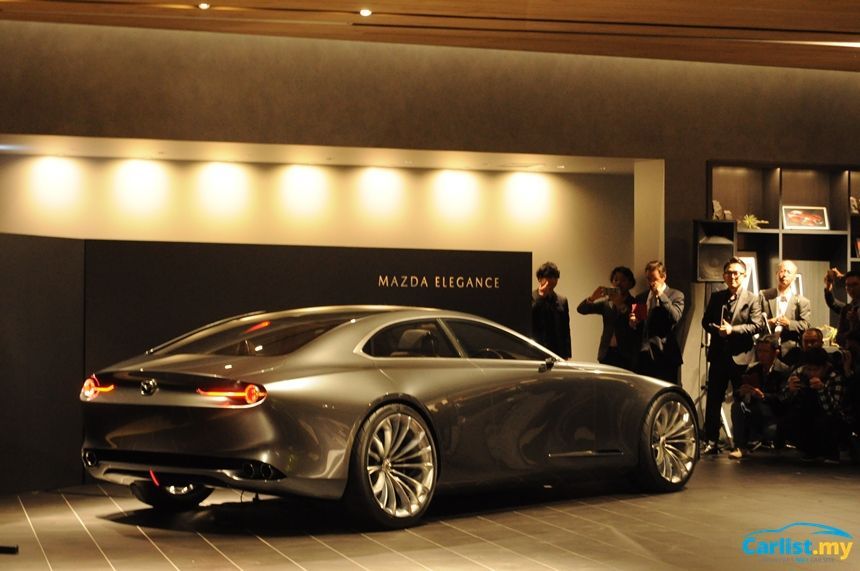 During our time at this year's Tokyo Motor Show, we took some time to talk to two of their designers and pick their brains. One of these designers was Ikuo Maeda, chief designer at Mazda and the man behind the RX Vision Concept, while the other is Yasutake Tsuchida, the man who designed the most recent Kai Concept.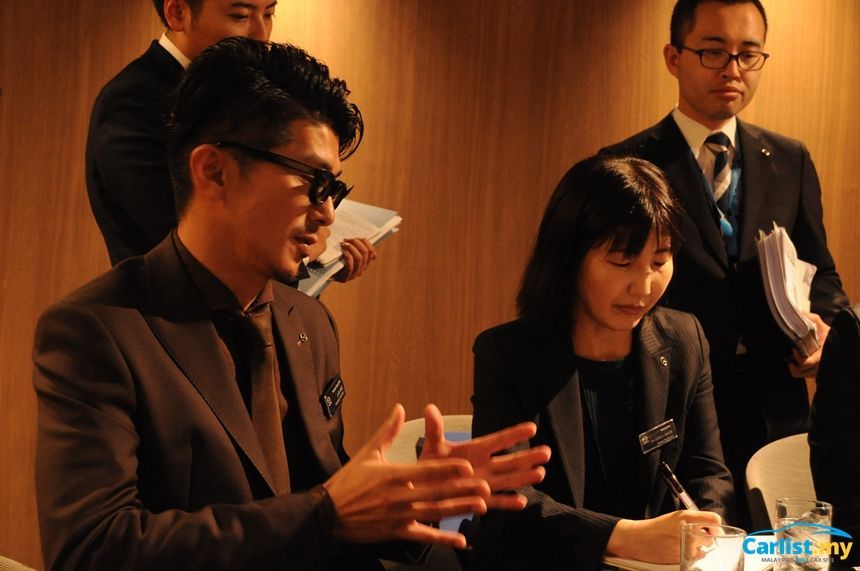 What we have here is two designers from two different eras, each with their own views on the direction automotive design is headed in. It's nice to see the contrast and their personal opinions, as well as to see what influenced them to make particular decisions or their design choices.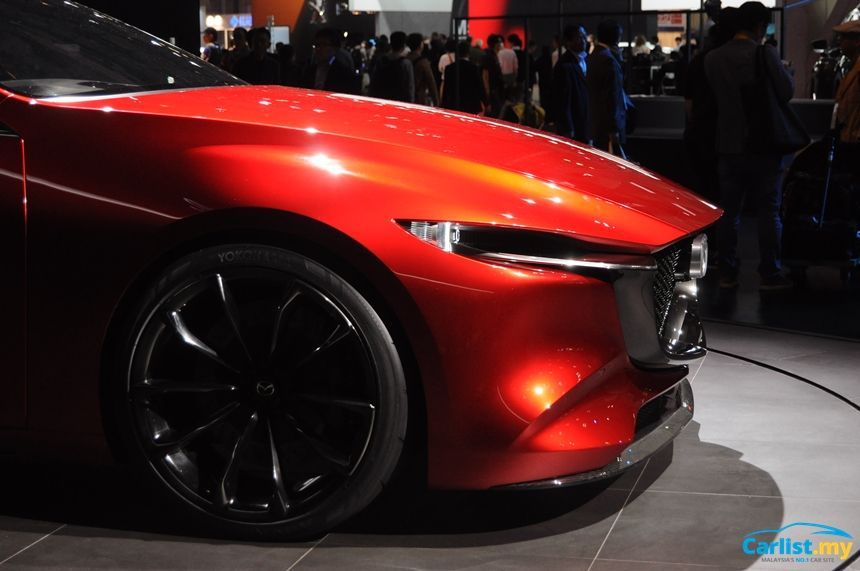 As a general observation, we have never seen an automotive designer that wasn't dressed tastefully- personal aesthetics seem to go hand-in-hand with car design. Tsuchida, looking particularly young despite being in his early 40s, has spent the last 19 years working as a designer at Mazda. Some of the notable projects he has worked on in his time with Mazda are the first generation Mazda 3, the Mazda CX-7, and the exterior of the third generation Mazda 3.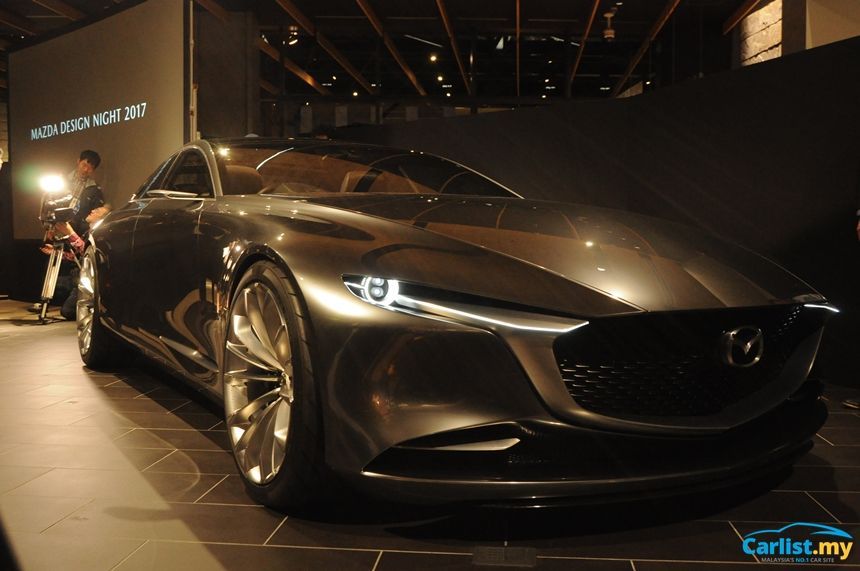 A little more well-known is Maeda, who currently holds the Chief Designer position at Mazda and leads a team of younger designers in developing the look and style of Mazda products to come. What's interesting to note is that his father was also a high ranking designer at Mazda, responsible for much of Mazda's products prior to the era of smiley-faced cars. He also happens to be the only designer to be a board member at Mazda- and is the father of the Kodo design language that features on all of Mazda's products.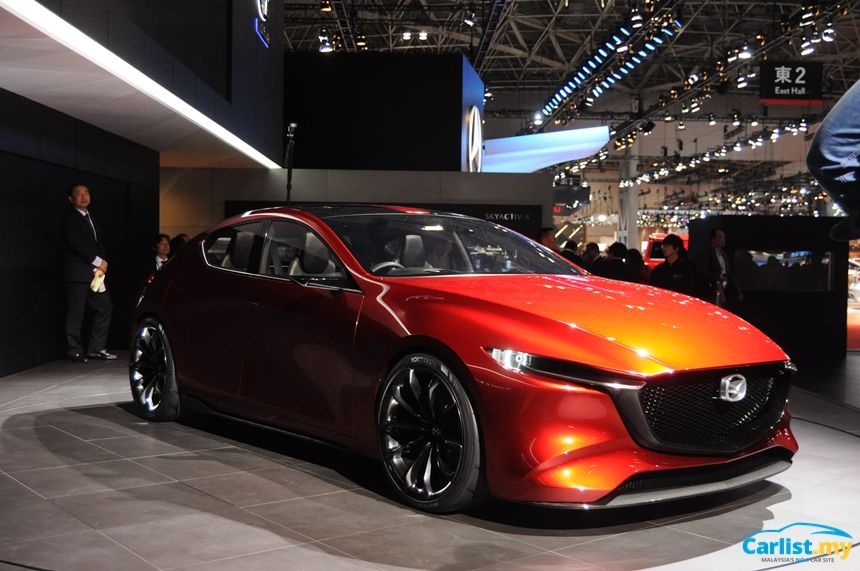 Between the two men, there are some similarities and some differences. Tsuchida is happy to admit that the car he reveres is the Ferrari 250 GTO, for its 'sugoi' shape and form. It's natural for designers to be inspired by classic supercars, especially from that golden era when design was not entirely influenced by aerodynamics, a time when curves were allowed to run free. On the other hand, Maeda is a true company man in that he idolized the first generation MX-5 and second generation RX-7 for their classic sports car looks.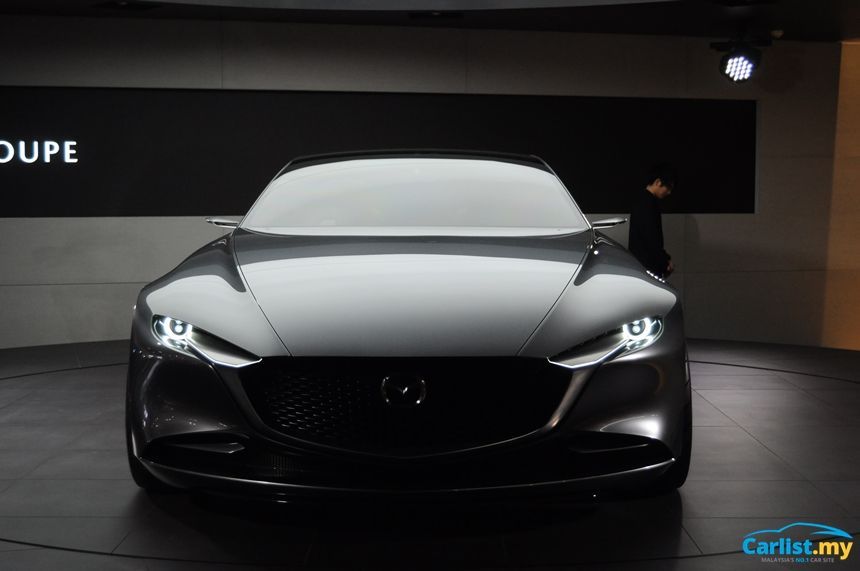 Tsuchida believes that between the different generations of designers in Mazda there is a fairly consistent mindset, while Maeda feels that the younger generation of designers have their own spirit and influences that give them a unique perspective. What both men can agree on is that the Kodo design language has evolved to become a philosophy for the Mazda brand and that it is here for the long run rather than being spread across one or two generations.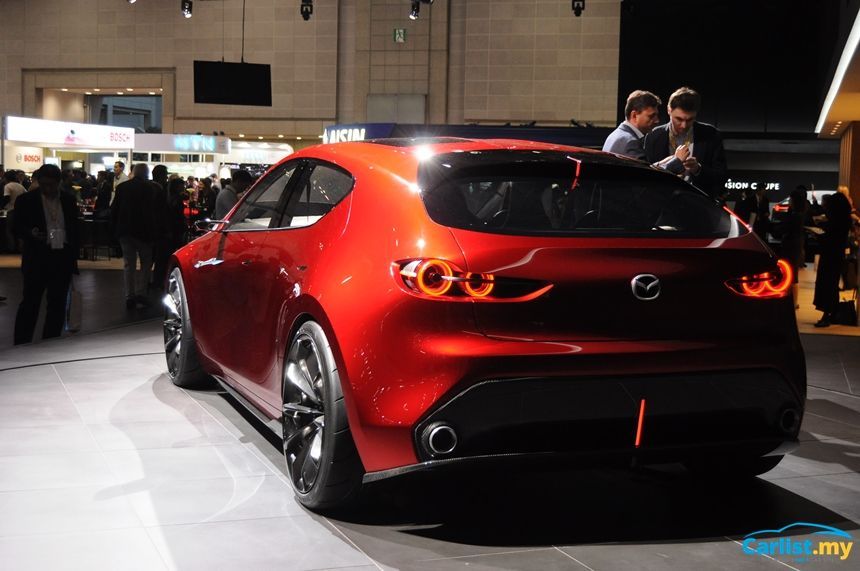 From a more practical perspective, Tsuchida has never felt that different regions require different styling, in the way that Honda and Toyota have slight variations with their product design across the world. Maeda has a stronger conviction in the Kodo form, believing that it will endure until his time to pass. The most recent evolution of Kodo design is more minimalist as he feels it better represents Japanese aesthetics- and to him, the fact that Mazda is a Japanese brand means that it should be designed to match that Japanese aesthetic, rather than trying to emulate the Italians or the Germans.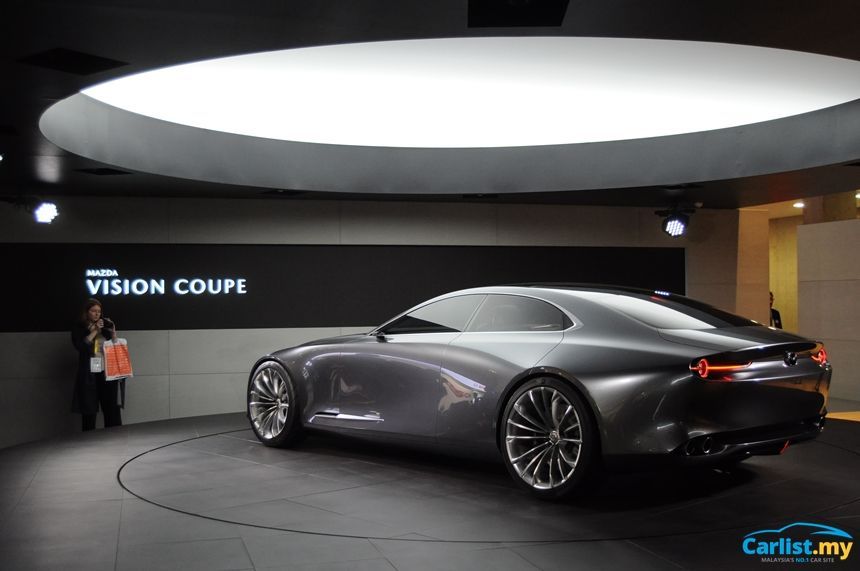 Speaking on the future of design when autonomous cars become commonplace, Tsuchida feels that Mazda will maintain their design language to be driver centric- that 'jinba ittai' feel that they champion with their product range. While people are gravitating towards the idea of self-driving vehicles, he personally hopes that their design and engineering will be appealing enough to inspire the next generation of drivers and show that driving can be more than just a commute or a point A to point B affair.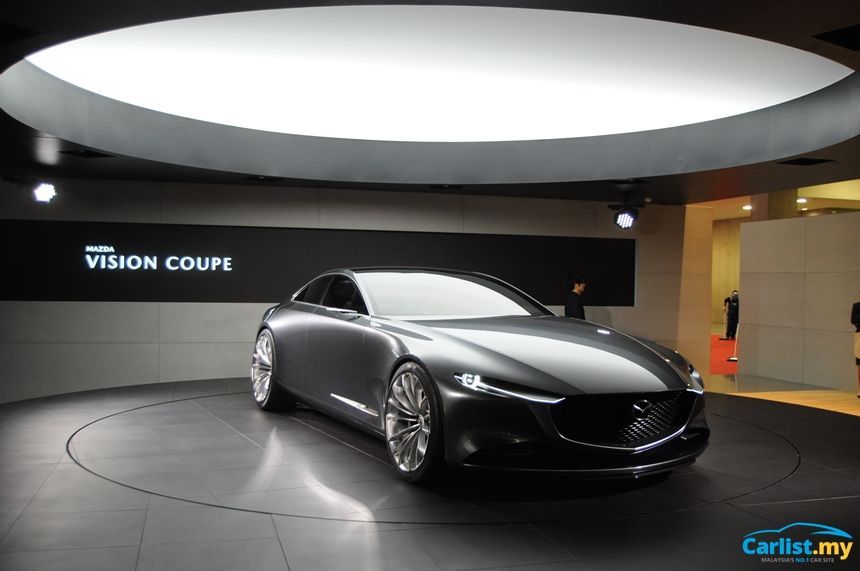 On the same note, Maeda feels that there is hope yet for the next generation. His own RX Vision Concept drew an impressive crowd at the previous Tokyo Motor Show, appealing largely to a younger demographic. While Mazda itself has been a very driver-oriented brand, the design department is especially partial to driving pleasure as all of the younger designers happen to love driving as well. His belief is that as long as Mazda continues to produce cool, beautiful looking cars, they can stay above the boring sea of cars that are currently on the market.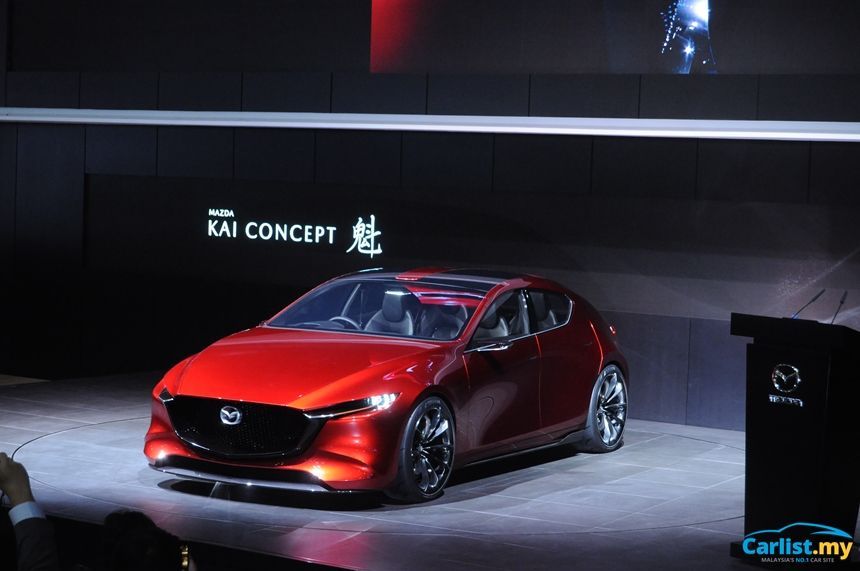 Both designers have had to face the challenge of seeing their designs change vastly between concept and production, and perhaps the largest hurdle to clear when it comes to design is meeting pedestrian safety standards. More aggressive designs don't usually survive the transition, having to mellow out to reduce the risk in the event of an accident- but designers at Mazda work closely with engineers in order to meet these requirements without compromising too much on lines and form. Tsuchida can't say for certain if his Kai concept will remain intact when it eventually comes to production form, and Maeda echoes this sentiment.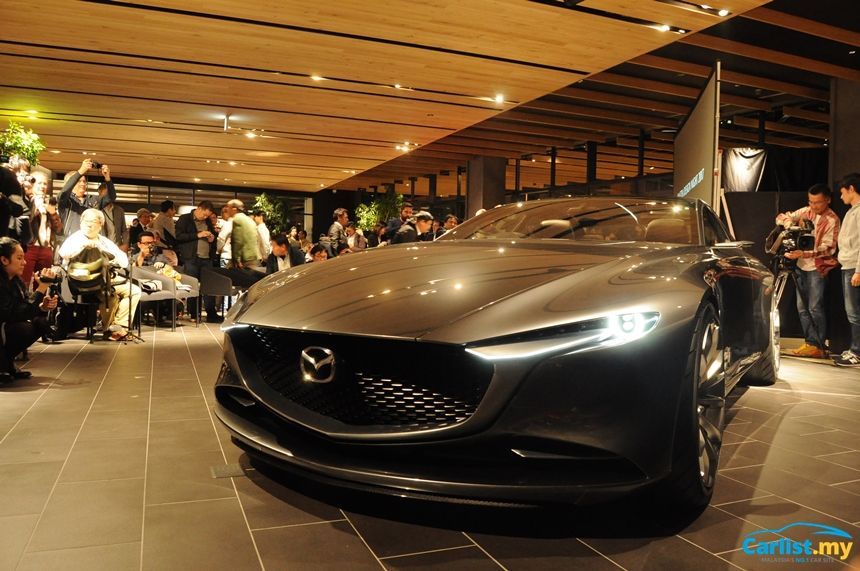 Regardless of their personal views, both of these designers display immense passion for automotive design and they are both responsible for the finesse and aesthetics of Mazda's more current product lineup. Mazda is one of the few car companies in the world that really values the design aspect of their cars, and this is reflected by how revered their designers are within the company.
---
---
---
---
Comments