ACOTY 2016 Finalists: Honda Civic, Mazda 3, Ford Focus – Family Sedans For The Middle-Class
Buying Guides Before there were SUVs, sedans represented the default choices of the typical Malaysian family. For decades, vehicles in this class were the staple choices of our households.
Although their popularity has steadily declined over the years, family sedans still retain a huge following and models in competing in this segment continue to make significant sales contributions to the brands they represent.
The segment's importance has also just been revitalized by Honda's introduction of its highly-acclaimed all-new Civic, but there's no shortage of excellent alternatives. Can the Mazda 3 or Ford Focus upstage the segment's hot favourite?
Honda Civic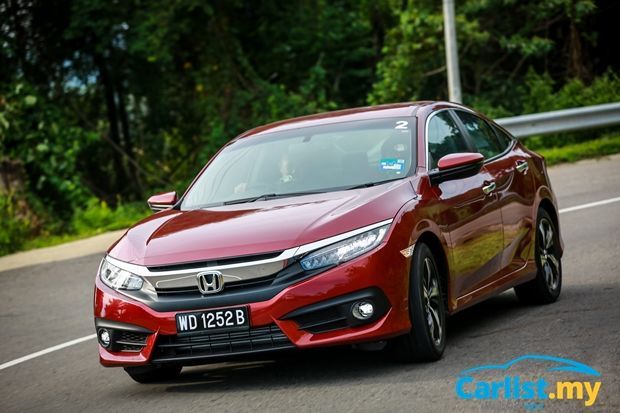 Nominated by: 23 out of 26 judges
Pricing: RM113,800.00 – RM135,800.00
Overview: The Civic is back. Stung by severe criticisms levelled against the predecessor, the 2016 is convincing demonstration that the Honda Civic has found its mojo again. Honda's no-effort-spared approach in developing this vehicle is evident in how it feels so complete as a product. Looks good, drives well, and brilliantly-packaged inside. Like the 8th-generation Civic FD, this one is set for segment dominance.
Pros:
The styling – wow!
Engine & transmission operate as a fantastic combo.
Excellent interior packaging as usual from Honda.
Even 1.8-litre model is well-equipped.
Cons:
1.8 is more expensive than some 2.0-litre competitor models.
Styling may be too polarizing for conservative buyers.
Read More:
Research:
Mazda 3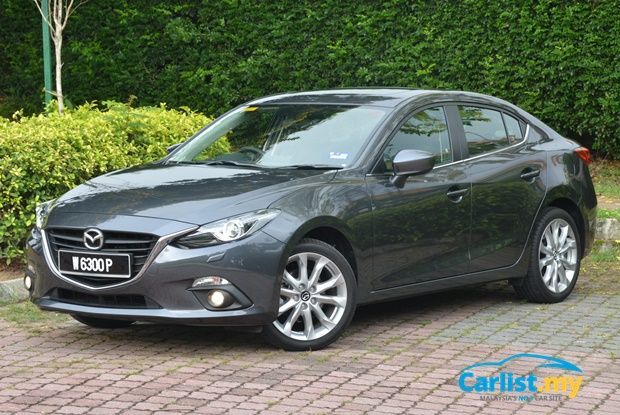 Nominated by: 22 out of 26 judges
Pricing: RM108,940.99 – RM124,754.39
Overview: Not the newest in the market, and a facelift is underway, but there remains much to like about the Mazda 3. The 2.0-litre SkyActiv petrol engine is a marvel, being simultaneously lively when prodded yet exceptionally economical. This is a car you can enjoy driving without hurting your wallet too much. Its only drawback is an interior that, whilst beautifully built and finished, isn't very generous with space; it's also not very quiet on the move.
Pros:
Looks great.
Drives well.
Very fuel efficient despite strong engine performance.
Base GL model is excellent value.
Cons:
Cabin feels very cramped.
Harsh ride and poor noise insulation with 18-inch rims of higher-specced models.
Read More:
Research:
Ford Focus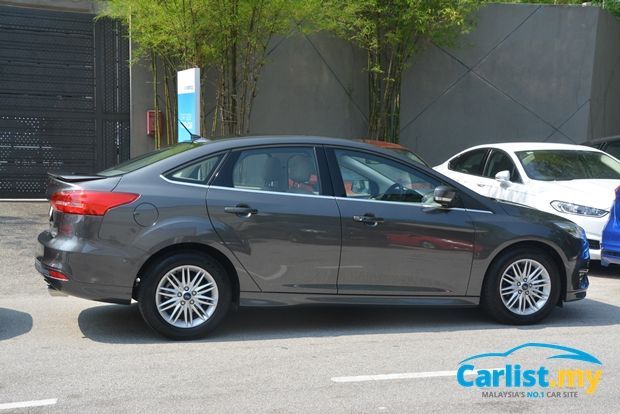 Nominated by: 17 out of 26 judges
Pricing: RM144,025.11
Overview: A left field choice, admittedly, but the enthusiasts' pick for sure. The Focus boasts the most powerful engine and the most sure-footed handling in this group. It also sacrifices next to nothing in ride comfort. Dynamically, it is a very complete package. It is also very expensive, however, and for the money, some may find the rear accommodations too limited, others will find the halogen reflector headlamps unbefitting a car of its price.
Pros:
It parks itself.
Chassis offers a fantastic balance between plush ride yet assured handling.
Sheer grunt of the 1.5-litre EcoBoost engine.
Cons:
Halogen reflector headlights at the price? Really?
Steering is surprisingly devoid of feedback.
Lack of leg and shoulder room for rear passengers.
Read More:
Research:
Your voice matters; you, the reader, have the power to influence the outcome of ACOTY 2016. Just spare a moment to answer a few simple questions in our ongoing online automotive customer survey. Purpose of the survey is to gather consumer feedback on satisfaction levels towards aftersales service of various automotive brands in Malaysia.
Follow the links below to read earlier articles of our ACOTY 2016 Finalists series:

---
---
---
Comments