AD: Volkswagen Dares You To Test Drive The Passat; RM100 If You're Unsatisfied
Auto News There's no better way to prove intent than the readiness to put one's money in the line, and that's what Volkswagen Passenger Cars Malaysia is doing in order to prove the Passat's worth to you.
Confident that the Passat will exceed the expectations of most, Volkswagen is throwing a challenge to all Malaysians to take its latest D-segment flagship model out for a spin in the Passat Test Drive Challenge running from now to 30 September 2017.
Members of the public participating in the Test Drive Challenge have no obligation to buy the car, and will be given a Touch n Go card pre-loaded with RM100 each if the Passat does not end up exceeding their expectations. Participants will be required to respond to a questionnaire to gauge their feedback of the car.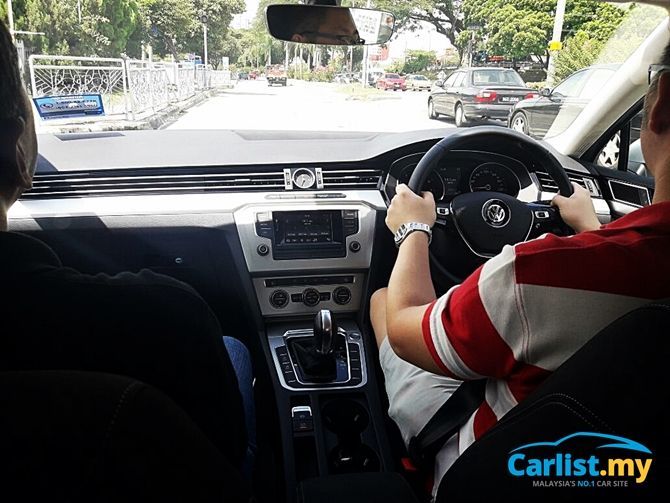 Launched locally in 2016, the current-generation Passat B8 is powered by Volkswagen's latest-generation TSI turbocharged direct injection engines with outputs from 180 to 220 PS.
Read our reviews of the Passat here:
More recently, Volkswagen have given the 1.8-litre TSI versions of the Passat added value with up to RM12,000 worth of features in the Passat Plus. In addition to the added equipment, the Passat Plus is even more affordable than the regular Passat, being priced at RM169,980 in Comfortline Plus spec.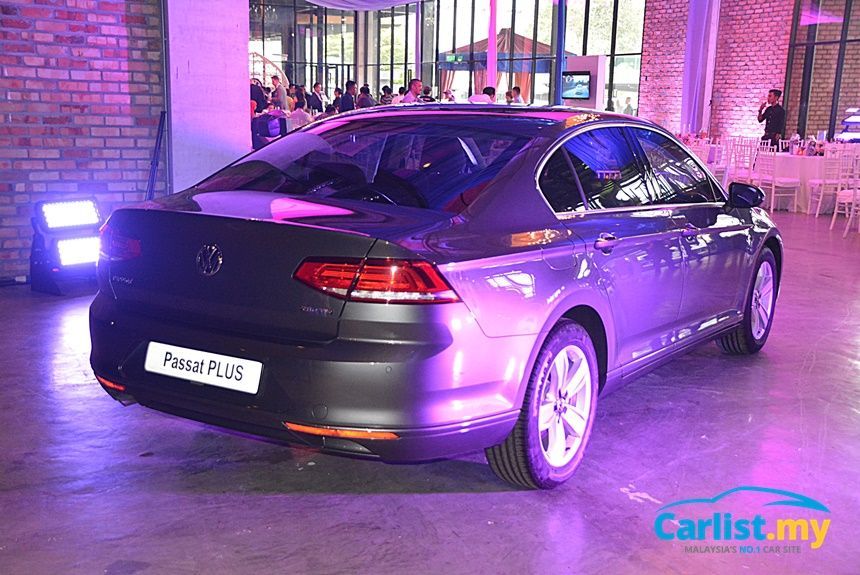 If you are keen to take on Volkswagen's dare, follow this link to register yourself for the Passat Test Drive Challenge via the official Volkswagen Malaysia Facebook page. Do note that the link works only through your mobile device.
The registration process utilizes a Facebook Messenger chatbot to process your response and gather your contact details - name, phone number, email - to be forwarded to a Volkswagen dealership of your choosing. A confirmation email will automatically be sent to your email address upon completion of the sign up process.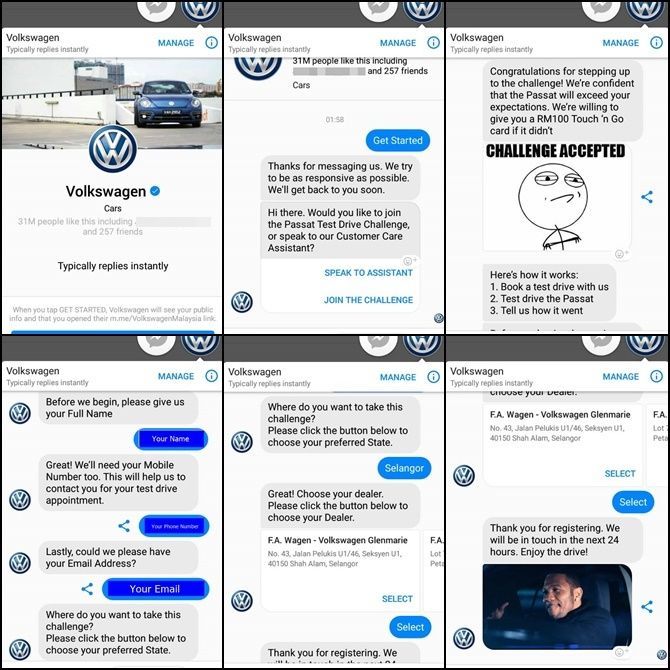 Scroll through our gallery below for a step-by-step guide how to sign up for the Passat Test Drive Challenge.
---
---
---
Comments