All-New 2016 Kia Sportage, Full Details Released: Gets 1.6 Turbo And DCT Transmission
Auto News Kia has released full details on its upcoming 2016 Sportage prior to its official unveiling at the 2015 Frankfurt Motor Show. Details of this new fourth-generation model's inside and out have been slowly bubbling to the surface, and now the full reveal is here.
Let's start with the exterior; the new body is noticeably curvier than the outgoing model, with the entire car gaining a wider looking stance with Kia's 'tiger-nose' grille boldly out front. We won't harp too much on its subjective 'looks', but it is a definite departure from the previous Sportage, with an added emphasis on the sporty.
Despite the outside changes it retains the same 1,855mm width and 1,635mm height measurements of its predecessor, although the wheelbase has been stretched by 30mm leading to an overall length that's 40mm longer than before at 4,480mm.
The body of the new all-new Sportage is also more aerodynamic, with a drag coefficient of 0.33 (down from 0.35) thanks largely to the design of its front bumper and underbelly to improve airflow.
Depending on which trim is chosen, the car will be sold with either a set of 16-, 17-, or 19-inch aluminium alloy wheels. However, the all-new GT Line variant of the Sportages will receive a unique 19-inch wheel as standard in addition to a sportier interior with aluminum pedals, a D-shaped steering wheel and piano black fascia.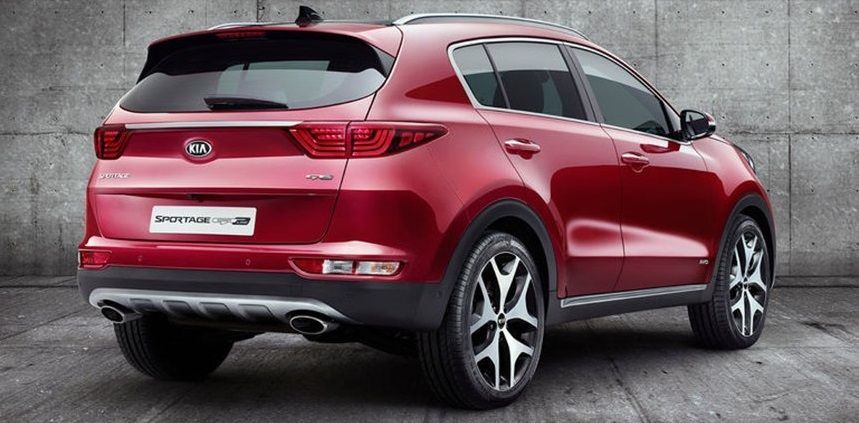 We've covered the interior previously when the first photos inside the car were released, but let's run through the key points. Kia wanted an interior that was a marked improvement over any of its preceding efforts, with a focus on simple modern design paired with high quality material choices.
The dashboard and upholstery will be dressed in a medley of soft-touch materials, cloth, leather, and metal. Facing the driver, Kia wanted to create a more driver-focused layout. As such, there are distinct zones: the 'display zone' consisting of the instrument cluster and central LCD HMI (human-machine interface) screen (either 7- or 8-inch) that's paired to a JBL audio system, and a 'control zone' consisting of the vehicle functions buttons and gear shifter below. The zoned layout also allows for a two-tone interior color scheme.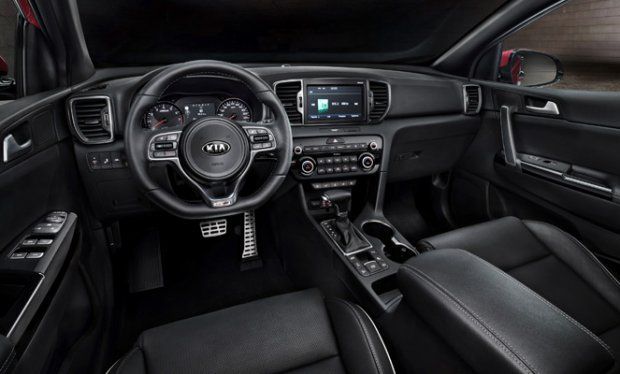 The longer front overhang (up 20mm from 890mm previously), shorter rear overhang (down 10mm from 910mm previously) and added wheelbase length equate to an overall more commodious interior too, with more headroom for front and rear passengers and added legroom as well compred to the outgoing model. In the back, boot space has been increased to 503 litres (previously 465 litres)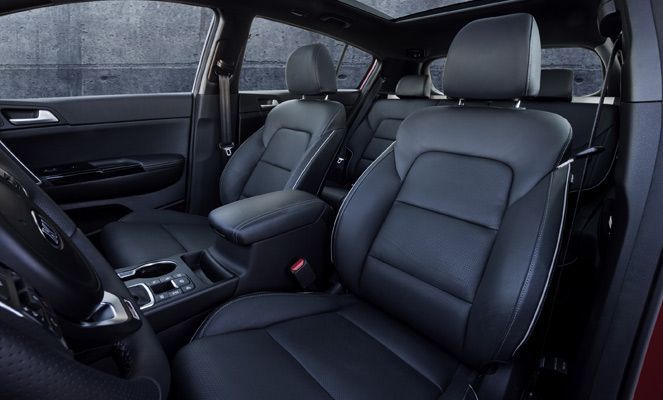 On to the choice of engines. The 2016 Kia Sportage carries some of the engine choices of the previous generation. But for the first time, a new 1.6-litre T-GDI (Turbo Gasoline Direct Injection) engine is also available on the Sportage GT Line. It produces 177PS and 265Nm of torque which is available from as low as 1,500rpm.
Aside from that, the non-turbo 1.6-litre GDI that powered the previous generation Sportage is also available and produces 132PS and 161Nm of torque.
The 115PS 1.7-litre CRDi diesel engine also makes its way over from previous model while a significantly improved 2.0-litre 'R' turbodiesel powerplant is on offer that's 5kg lighter than before. Depending on the level of tune, it produces either 136PS and 373Nm or 184PS and 400Nm of torque.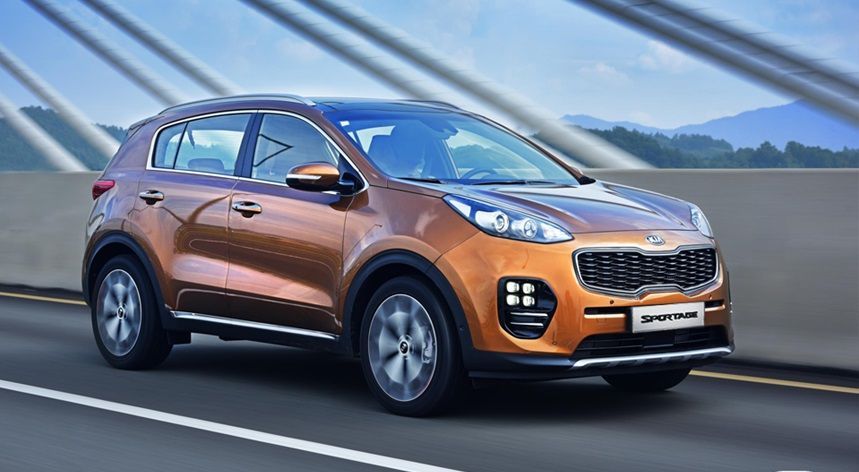 In terms of transmissions, Kia will be offering its newly developed seven-speed double-clutch transmission (DCT) to the 2016 Sportages equipped with the new 177PS 1.6-litre T-GDI engines, offering a sportier driving experience while returning similar carbon emissions and fuel economy to the manual transmission option.
On other models, the Sportage will continue to be offered with a choice of a six-speed manual and automatic transmissions.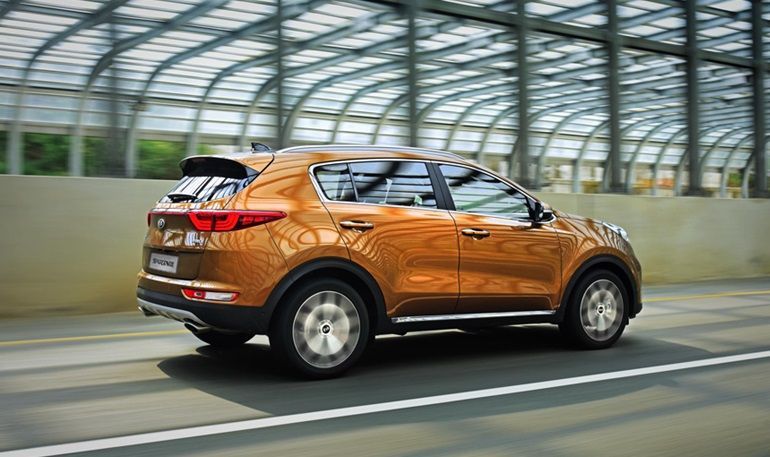 For safety, the 2016 Sportage gains some of the latest hazard-avoidance technologies such as Autonomous Emergency Braking (AEB), Lane Departure Warning System (LDWS), Lane Keep Assist System (LKAS), High Beam Assist (HBA), Blind Spot Detection (BSD), and Rear Cross Traffic Alert (RCTA).
Kia has also constructed the new Sportage with 51% ultra high strength steel (UHTS) and hot-stamped steel to increase torsional rigidity by 39%.
---
---
---
---
Comments