It's Out, It's Real, It's Big(ger) - All-New BMW 4 Series Revealed
Auto News Walking in nose first....
Overnight, BMW pulled back the curtain on their all-new 4 Series (G22), revealed while most of us soundly slept, and so those of us insomniacs covering the automotive scene were greeted with Munich's newest coupe in the wee hours, with reactions split down the middle.
Remember when the 3 Series Coupe still existed? What started out as a full nameplate separation between the company's very popular 4-door compact executive sedan, it was still obvious that the two-door 4 Series (F32) shared a lot of visual DNA with the 3 Series - for the better. With its wide hips and slender profile, that predecessor quickly gained a large fanbase.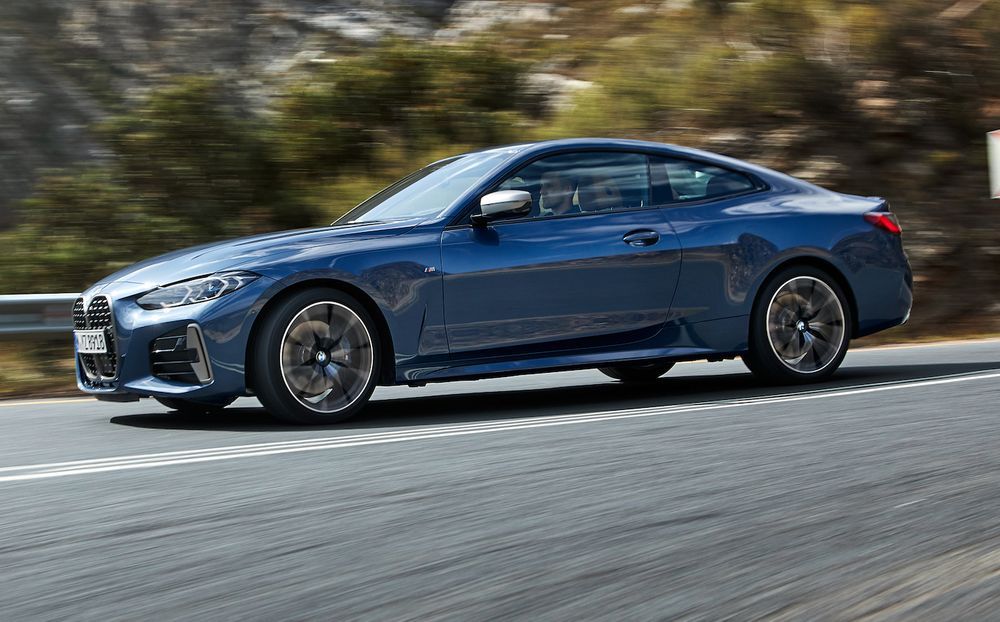 But BMW have changed their minds. Clearly, the Bavarians now reckon the two models need to be even more distinctively styled, hence this all-new model bearing much less resemblance to the current 3 Series. While the G20's design can be criticised as conservative, this G22 coupe is anything but.
That new and much bolder front end was something many had already expected thanks to BMW themselves softening the blow by previewing the car in Concept 4 form at the 2019 Frankfurt Motor Show (back when we had Motor Shows). The car was beautiful as only a concept car could be, but that elongated full length nose nonetheless was met with mixed reactions.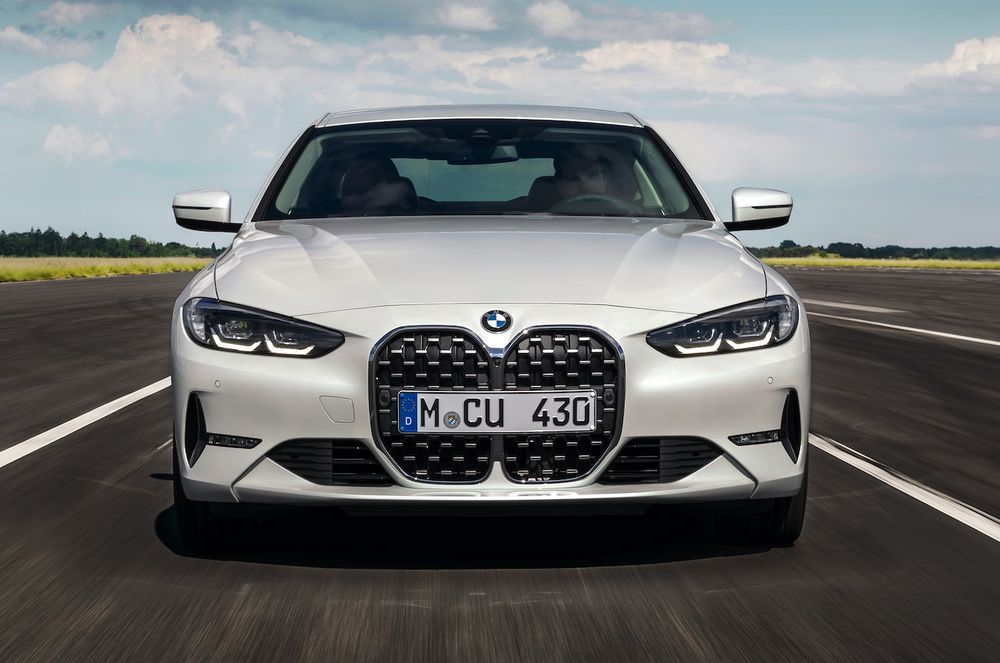 Perhaps we should just have faith that the designers at BMW are smart enough to know what looks good to us before we do. With that, they must have also figured we were getting tired of their characteristic C-pillar 'Hofmeister Kink', because it's much less prominent here, a move likely made to place more emphasis on that muscular rear shoulder line. All told, maybe we'll look back and question our foolish initial distaste for that nose.
Also, that is a 'nose'. Likening this new front grille design to a pair of kidneys is too much of a leap, unlike on previous BMWs. Kidneys (human ones) aren't that huge, proportionally, but a pair of lungs are, so go ahead and call them what you will. Elsewhere, we're happy to see that the flagship 8 Series has had a big impact on how the rest of this new 4 Series looks.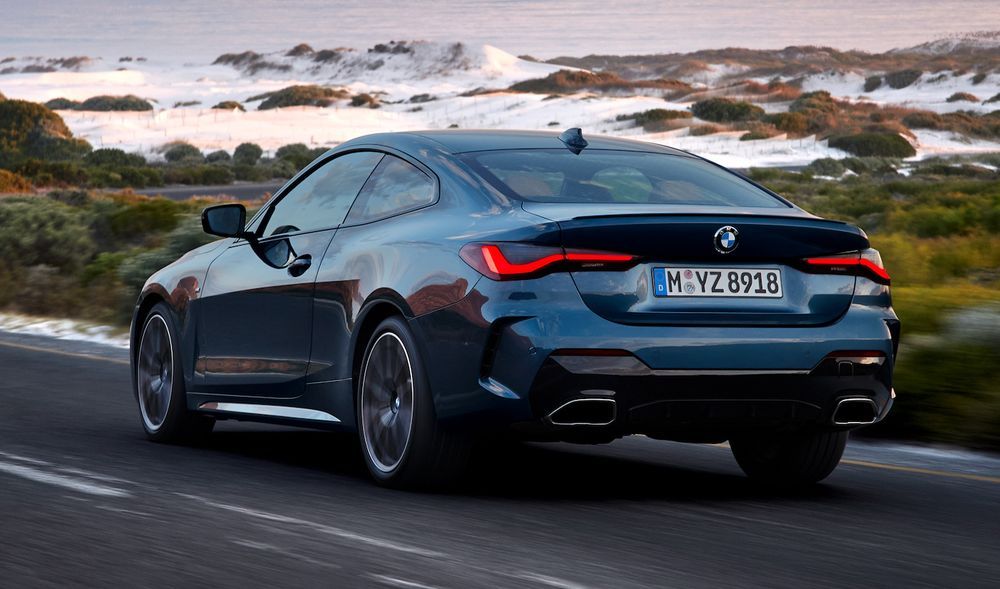 There's a lot more to this car than what is skin deep, of course, and in terms of how BMW are segmenting the range, it pretty much follows the naming and powertrain conventions of the 3 Series. Starting with the 420i, there are a total of 5 model variants to kick things off.
Both the baseline and the 430i Coupe derive power from a B58 2.0-litre turbocharged four-cylinder petrol, producing 184hp/300Nm and 258hp/400Nm, respectively. They are mirrored by their diesel counterparts, the 420d (with or without xDrive AWD) and the 430d xDrive, both of which come as standard with a 48V mild hybrid system which utilises an 11hp electric starter/generator.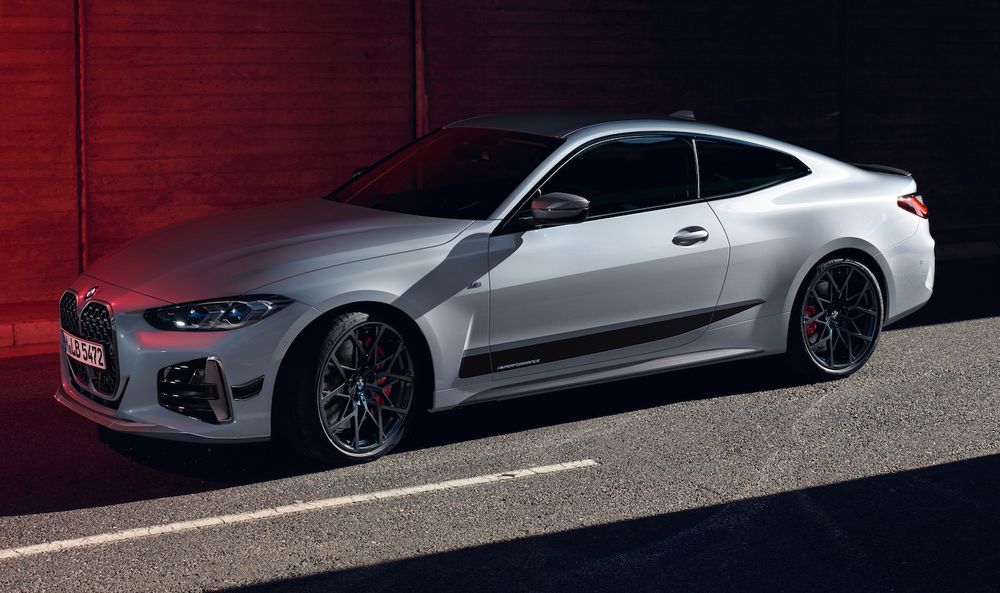 From there, we enter into sub-M territory, filing in the gaps before the arrival of an all-new M4 (and M3, for that matter). For now, the sportiest variant of the 4 Series will be the M440i xDrive, which uses a B58 3.0-litre turbocharged straight-6 petrol engine (aided by that same 48V mild hybrid system) to produce 374hp and 500Nm, capable of rocketing the car to 100km/h from standstill in 4.5 seconds.
A high performance diesel will also join the ranks come March 2021 in the form of the M440d xDrive, also equipping a 3.0-litre six-cylinder engine for 340hp and a thundering 700Nm. All variants are fitted with the ZF-sourced 8HP Steptronic automatic transmission.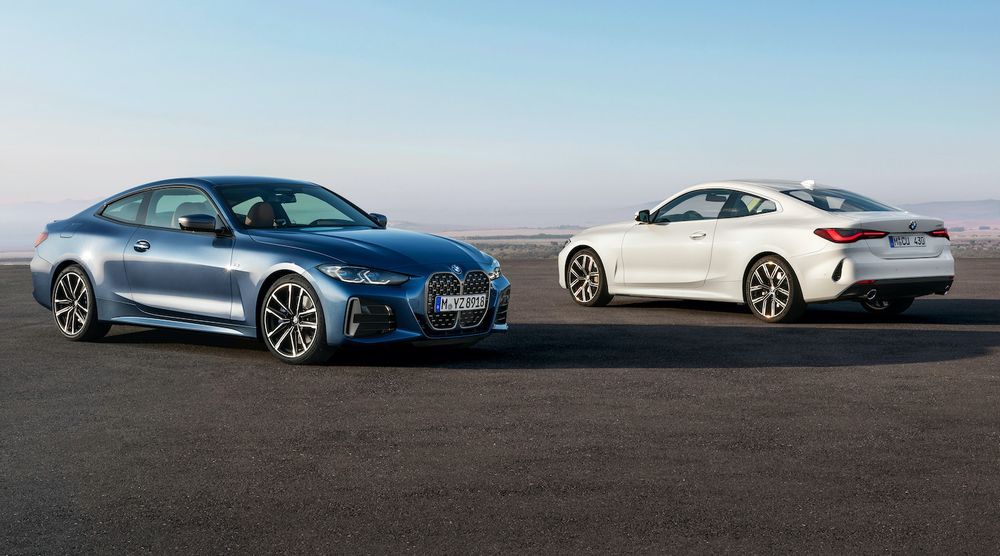 The G22 4 Series is also a larger car than the one it replaces, growing in wider to 1,852mm (+27mm) and longer to 4,768mm (+128mm). It's wheelbase, too, has increased by 41mm to 2,851mm, pushing its four contact patches closer to each corner. Compared to the G20 3 Series, the new 4's roofline has been trimmed by 57mm while also sporting a more aggressive stance with a wheel track pushed out by 23mm.
All this translates to more commanding presence on the road compared to the outgoing 4 Series and steps up to become a more fitting little brother to the 8 Series now that the 6 Series Coupe has been axed from the BMW stable. It also means an airier, passenger-friendly 2+2 cabin.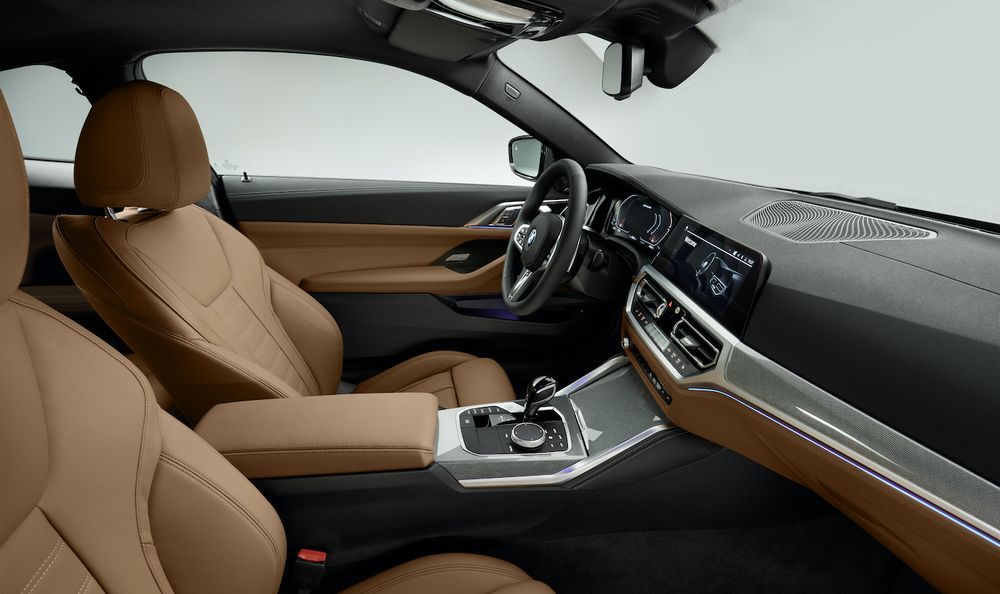 Speaking of which, it's inside where we clearly see the familial connection to the 3 Series. There's a more minimal approach to control surfaces, dramatically reducing visual clutter. Overall, its interior looks like a huge step forward over the F32 in terms of fit and finish as well, but it's still very BMW with everything angled toward the driver, and the classier feel fits the more grown up, premium image the all-new 4 Series is grabbing at.
With this worldwide premiere wrapped up, the all-new G22 4 Series Coupe is expected to make its sales debut in primary markets in October 2020 with the rest of its global rollout (including Malaysia) to follow after. We'll have more on that as it breaks.
---
---
---
---
Comments