How You Like Me Now – The AC Schnitzer (G22) BMW 4 Series Looks Mean
Auto News There's been a lot of buzz about the (G22) 4 Series – and for the most part, the love or hate you may have for the 4 Series starts at the very front, the massive kidney grille stretching from top to bottom in a central position of the front bumper – which BMW has said, will be an era-defining stylistic detail.
---
Time will tell if the design language stands the test of time, or proves to have a face only a mother can love, but it hasn't stopped premier BMW tuner, AC Schnitzer, from putting their very own touch of beauty and madness on the G22 4 Series.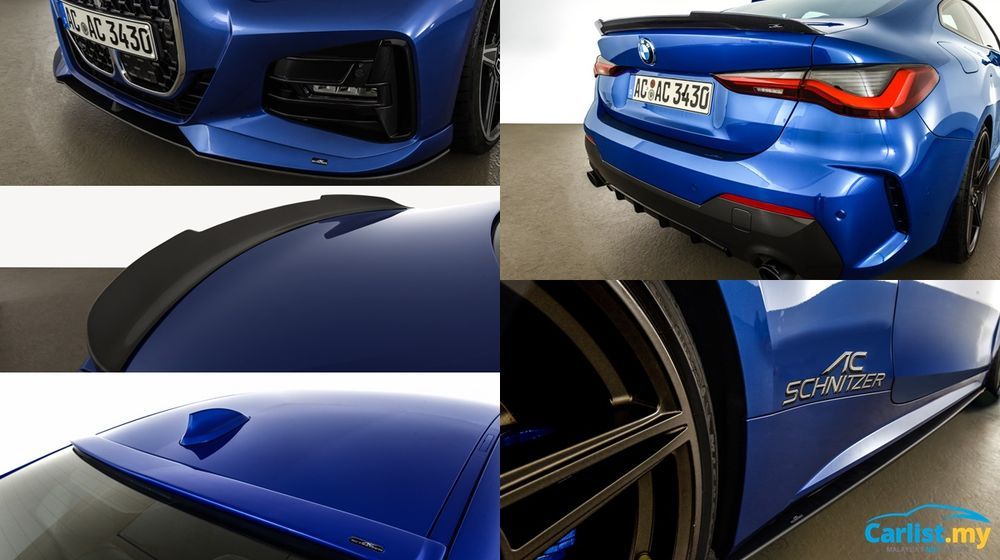 Their latest tuning kit, which covers stylistic, handling, and performance upgrades for the model aims to make it even more of a showstopper when driving down the road. Certain products are still in development and are slated to be released within Q1 2021 but it has to be said – we already like what we're seeing.
At the front the AC Schnitzer package will be offered with a front spoiler giving the 4 Series an even lower stance, the spoiler can be coupled with an additional splitter element (still in development) for better downforce.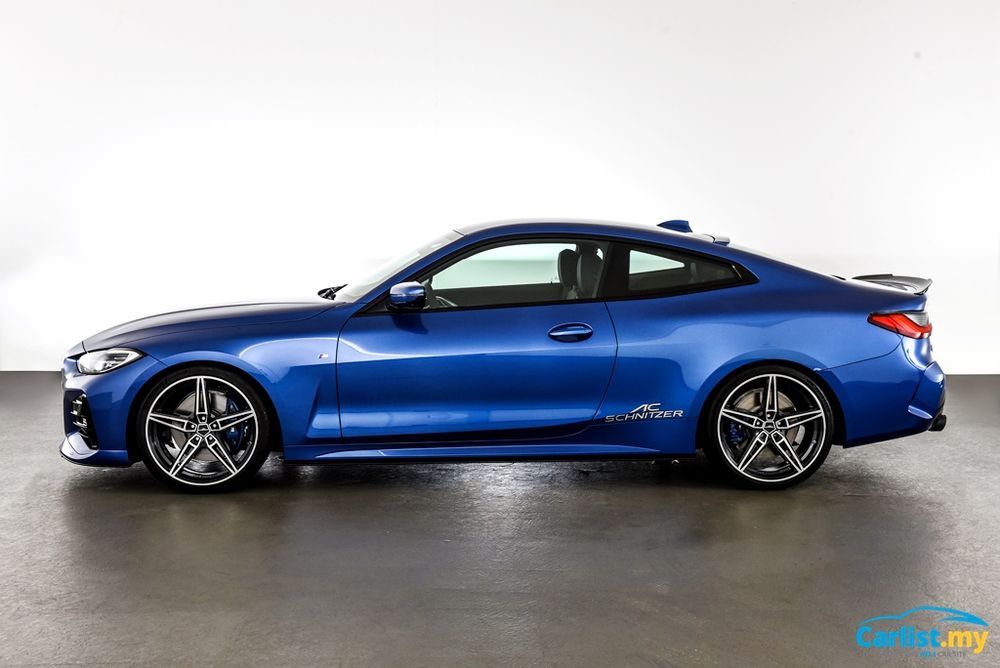 Along the flanks, the 4 Series receives a sculpted side skirt, and par the course - killer looking AC1 5-spoke light-alloy wheels available in both 19- and 20-inch sizes and three different colour finishes.
Round the back, the AC Schnitzer 4 Series offers a rear "protective foil" for an extra aggressive look. Further up, the 4 Series also receives the company's trademark rear roof spoiler which mounts to the leading edge of the rear windscreen. A carbon rear spoiler is also in the works.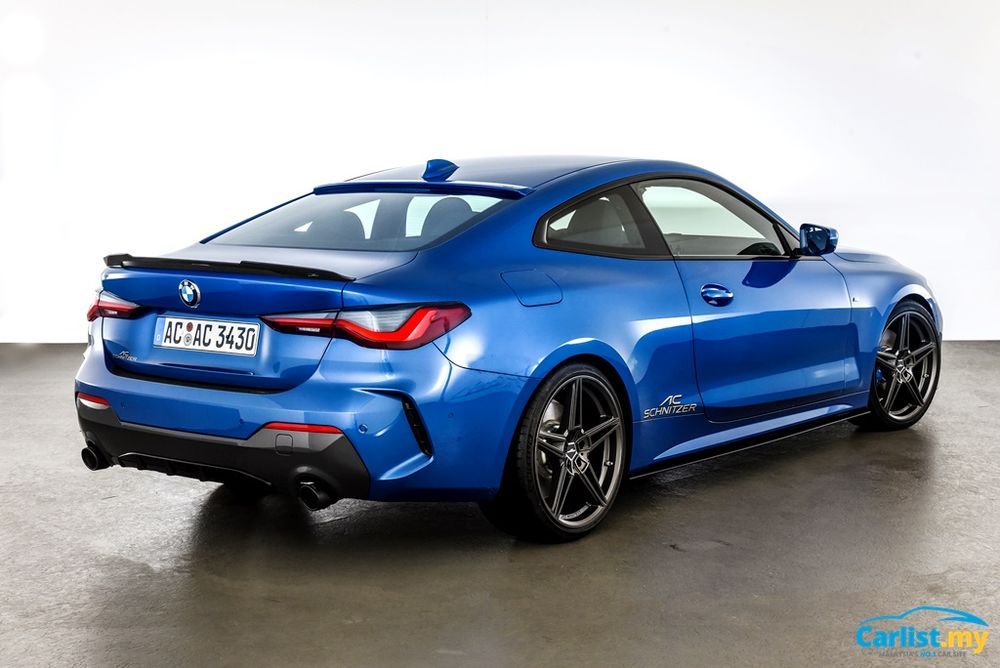 However, the AC Schnitzer treatment doesn't stop there – they have also introduced a set of spring kits (to lower the car) or a complete suspension kit which lowers the car by 20-30mm and is said to give the car a much sharper driving feel without sacrificing comfort.
On the inside, the company has designed an array of trinkets to spice up the interior – these include aluminium paddle shifters, aluminium foot pedals and rest, and customised keyholder.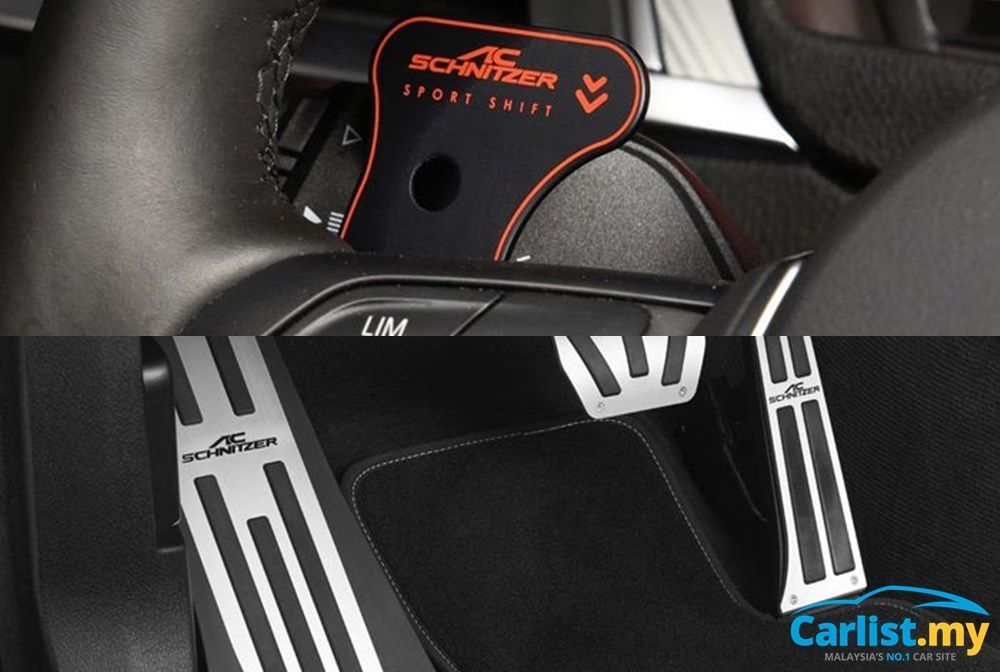 However, the highlight of the tuning package is the remapped ECU which bumps up power considerably. The unit is a complete plug and play item which is offered with a 5-year warranty. The tuning programs are still in development at the moment but will be offered on both the BMW 430i and 440i xDrive models. An assortment of sporty exhaust components is also in development.
---
---
---
Comments