All-New Renault Kwid Debuts In India, Previews Brand's Latest Baby SUV
Auto News Looks massive in pictures, doesn't it? Well, the all-new Renault Kwid isn't as big as you might think. Essentially an A-segment SUV with robust body styling, the Renault Kwid has just made its global debut in India.
"With Kwid, Renault continues to pursue its strategy of accessible mobility for all to step up its international growth. Using a new Renault-Nissan Alliance platform and following the trail blazed by the Duster, the Kwid will enable Renault to continue its expansion and address the needs of customers who want a vehicle that is stylish, robust and easy to use." Carlos Ghosn - Chairman and Chief Executive Officer of Groupe Renault.
What Ghosn is most likely saying there is that this is a vehicle that's been made to be a lot more accessible (cheaper) to a wider audience. And that's a trend we know has recently taken the world by storm, with the rise of the Ford EcoSport, Peugeot 2008 and the Honda HR-V (although, they're all from a slightly larger B-segment).
The Kwid measures in at 3.68m long and 1.58m wide, and offers a ground clearance of around 180mm. By comparison, more familiar compact SUVs like the Ford EcoSport measures in at 4.27m long and 1.76m wide, whilst having a ground clearance of 200mm.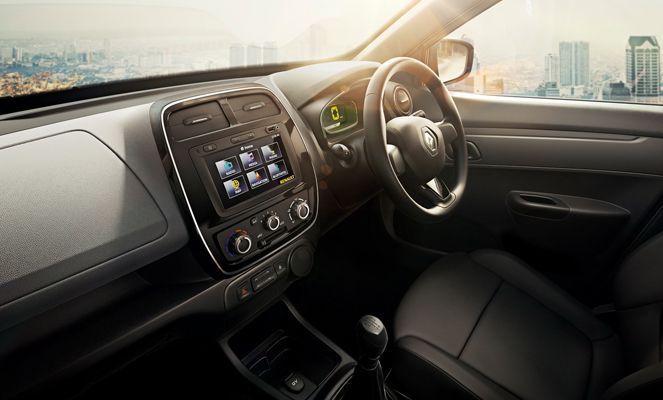 For an even better mental image, the Kwid actually shares the length and width of a Perodua Myvi, only standing taller because of its go-anywhere ground-clearance.
Design wise, there's no mistaking the Kwid's SUV lines, albeit them being adapted for this compact's nature. "At first glance, the Kwid blends an emotional design with the need for reassurance expressed by customers. Its SUV lines mirror its tough, robust character and underpin its distinctive, modern look." Laurens van den Acker - Senior Vice President, Corporate Design.
Its interior features a lot of appeal, leading with an instrument cluster seemingly out of a Star Wars flick, and a similar touchscreen display head unit to other premium Renault models. It's a humble arrangement that some could argue is a minimalist's approach, but hey, this is a model made most likely for developing markets. Also, Renault has boldly claimed a "best-in-class load capacity" and generous seating for five passengers.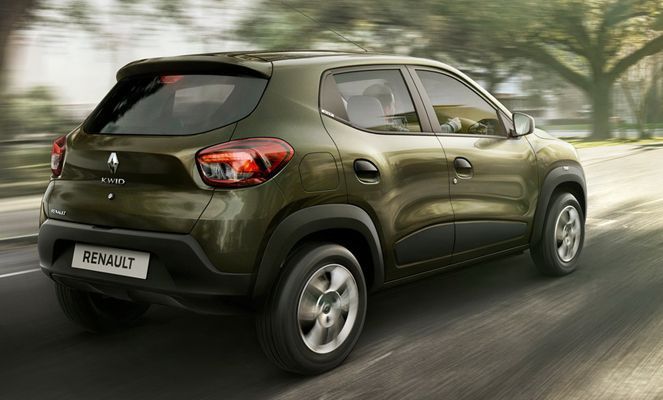 But that doesn't mean the Kwid's purpose to the world is lacking in any department. You see, the Kwid is built on the Renault-Nissan Alliance's all-new CMF-A platform, which makes it the first car to ride on it. And it certainly won't be the last.
While the Kwid is the first, other brands like Datsun and Dacia (both owned by the Nissan Motor Corporation) will also produce similar models for sale in other parts of the globe.
For now, in India, the Renault Kwid will be powered by a 0.8-litre petrol engine, and will be paired with a five-speed manual transmission. It will cost roughly 300,000 (RM17k) to 400,000 (RM22k) rupees.
---
---
---
Comments