All Of The Lights - A Deepavali Special
Insights Automotive lighting has come a long way from just headlamps and tail lamps. Being the festival of lights, let's go through all of the different kinds of lighting you can find in a car.
---
Does a car really need more than a pair of good headlamps and tail lamps? Not really, but one can't deny that the various other lighting elements in a modern car really help to add a level of luxury and complexity that elevate the experience to another level. Seeing as we're on the approach to Deepavali, the festival of lights, let's run down all the various lights you can find on a car.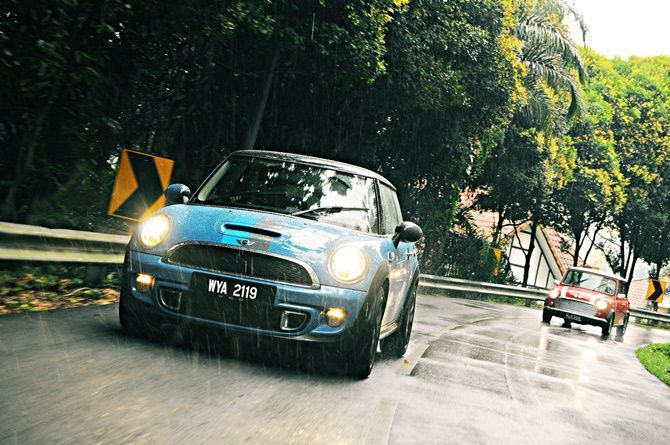 Headlamps
Halogen, bi-xenon, HID, LED, laser light - these are all the main lighting elements that have lit the way for motorists over the last few decades, in order of modernity. Each step has seen a great improvement in visibility, in terms of range, spread, and clarity. The most modern iterations of headlights even actively adjust the beam pattern via computer control to avoid blinding oncoming traffic.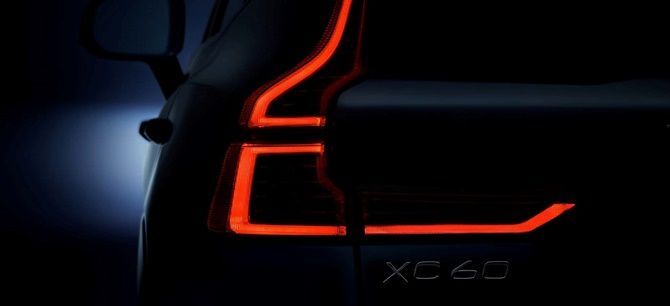 Tail lamps
Sometime in the 1970s, tail-lamps started to become integrated as single units rather than individual bulbs spread across the rear of a vehicle. Nowadays it's common to find that a single tail lamp unit will house a brake light, reverse light, signal light, fog lamp, and of course the regular lighting elements that switch on in low-light conditions. Technology has gone from regular filament bulbs, to LEDs, and now even intricate designs thanks to filament technology which can produce curved lighting elements.

Fog lamps
While fog lamps were largely popular and a legal requirement in many countries (that actually had thick fog), they have been slowly phased out and integrated into the main headlamp cluster rather than being individual units sat in the front apron of a car. The function of a fog lamp is to provide better illumination as fog tends to sit a little higher off the road, and a fog lamp would be able to shine underneath in order to provide a little better visibility.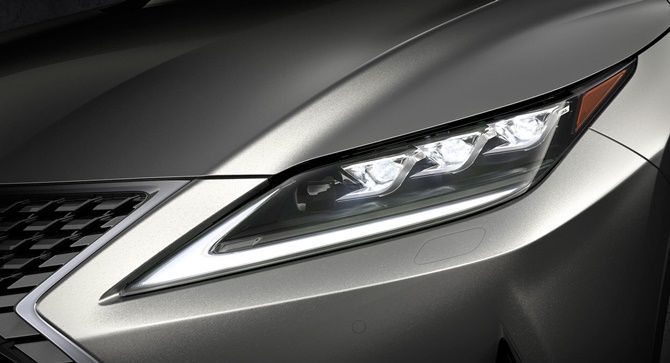 Daytime Running Lights
Perhaps the largest and most prolific styling addition in the last decade is the Daytime Running Light, or DRL. Equal parts style and safety, DRLs became common first as a standalone item on certain cars, and then eventually being integrated into the headlamp cluster as well. The name says it all: these lights turn on even during the day, and while bright enough to be visible they aren't designed for lighting the road ahead. They are a legal requirement in Europe as it greatly improves visibility of cars in your mirrors.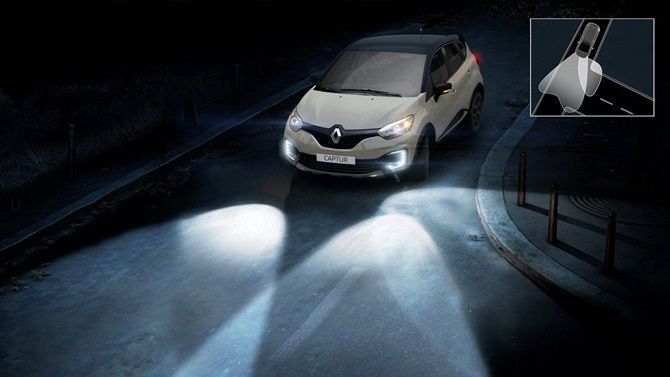 Cornering Lights
Something that has long been phased out in favour of newer technology is the cornering light, but it was a novel idea that greatly improved visibility when, well, going around corners. The idea was that if you turned right or left, an additional light facing that direction would come on and provide extra illumination in the direction of the corner - and for the most part these systems worked pretty well. Nowadays, cars have adaptive headlight systems that will redirect the main headlamp beam in the direction of steering - but this old-school system was even found on some Proton Satrias and Wiras!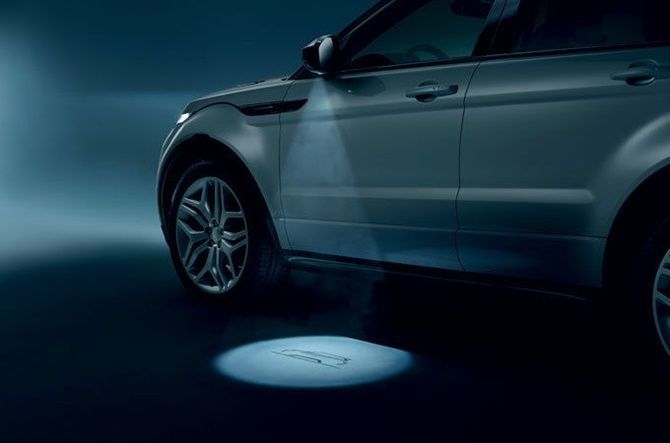 Puddle Lamps
This is something that's still fairly limited to high end cars, but still a really nice feature to have and something we hope will eventually trickle down to the mass market. Puddle lamps are those little lights that illuminate the ground near the doors, either when you unlock or open the door. They're designed to help you avoid puddles, mud, or other kinds of nastiness you may step in - and in general they're a really nice touch, especially when combined with motifs or designs specific to the car.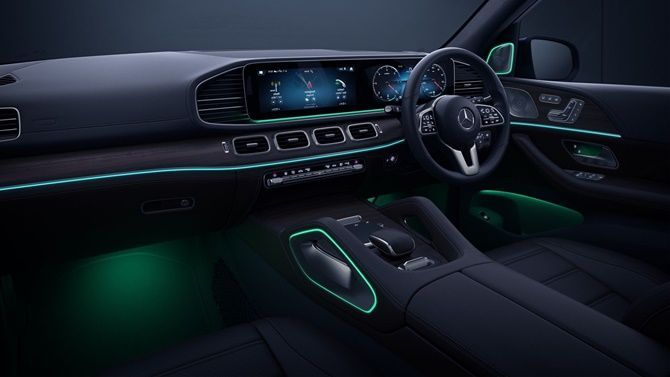 Ambient Lighting
What was once perhaps a little excessive or tacky, ambient lighting has really increased in popularity as execution and refinement have made it quite a pleasant look for a car at night. Many luxury cars come with ambient lighting around the cabin - some offering three colours, while some going as far as offering an infinite range. Done right, ambient lighting can make a car as aesthetically appealing as a lounge, and helps to stave off a feeling of emptiness when rolling down a dark highway or back road.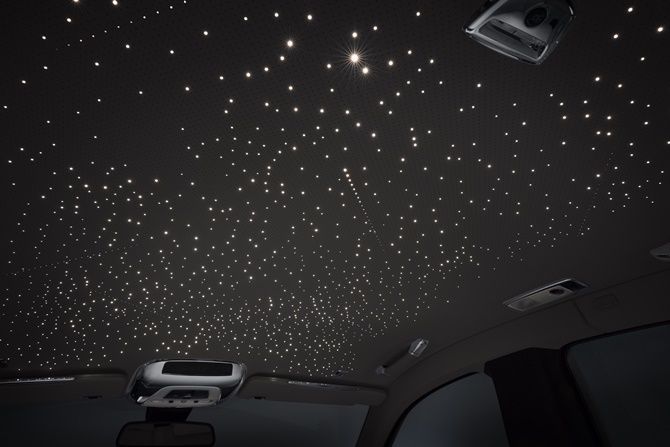 Starlight headliners
This is something that we don't see anywhere besides Rolls Royce, and understandably so as executed poorly it could look incredibly bad. The starlight headliner mimics what a starry night sky would look like, but it's more than just your 1960s-era Star Trek effect with holes poked in a sheet of cloth. Fibre optics are used, and the pattern is painstakingly made with 1,400 to 1,600 holes even arranged in a constellation if you so desire. The inspiration behind this? A specific customer who had extreme light sensitivity, and could only read by starlight out at his ranch. Talk about going the distance.
---
---
---
---
Comments