Apple Watch And Android Wear Support Added To Volvo's On Call App
Auto News A new update to the Volvo On Call app will bring even more functionality to service that includes all the safety and convenience tweaks you'd expect out of smartwatch control.
Volvo owners that have the On Call system built into their vehicles will now be able to adjust in-car settings, lock/unlock their vehicle, fuel level indication, and receive location information in addition to the safety and emergency response service that the system is known for since its launch in 2001, all from their wrist.
"Volvo On Call is an app that allows you to literally take control over everyday elements in your Volvo. You can set heater timings for those cold and frosty mornings or cool down your car in hot weather, check your fuel level and mileage, or time to next service. It even helps you to locate your car in a crowded parking garage," explains David Holecek, Director Connected Products and Services at Volvo Cars.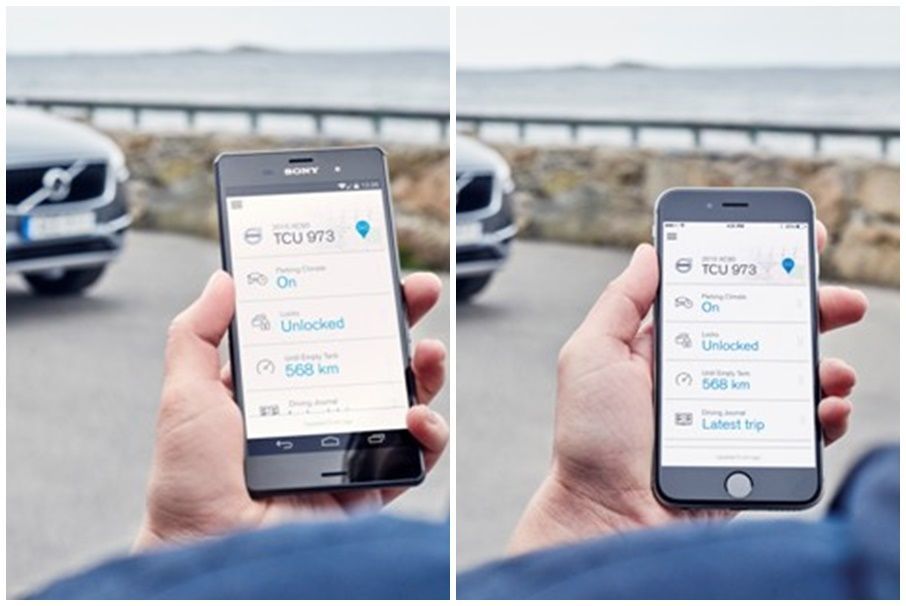 The foray into wearable technology signals a forward thinking approach to bringing vehicles closer to their owners. Volvo will also offer a full iPad experience for those who need a more expansive interface, Android and iPhone support, as well as a Windows Phone app that supports voice control through Microsoft's virtual assistant Cortana. Additionally, Volvo's enhanced 'send-to-car' navigation function is also included in the update and due to go live by the end of June.
The new features will go hand-in-hand with a brand new design based on the Sensus interface seen in the new XC90.
The newest version of the in-car system's autonomous linking will operate through an in-built SIM card. This will use the cellular network to communicate between the smartwatch or mobile device, which, along with the features mentioned above, will continue to offer safety features such as putting drivers in contact with a Volvo On Call operator that can then direct emergency services to the stricken vehicle such as when the airbags are deployed.
"In only a few years we have moved from a safety and security related in-car feature to a solution that allows the driver to stay connected with their car and provides many new benefits to support their everyday requirements," concluded Sofia Wessman, Manager Volvo On Call at Volvo Cars.
---
---
---
---
Comments