ASEAN NCAP: 5 Stars For ESC Equipped Honda BR-V
Auto News The forthcoming Honda BR-V has been awarded the maximum five stars by ASEAN NCAP. The maximum rating applies only to variants equipped with Electronic Stability Control (ESC) and Seatbelt Reminder System – both pre-requisite features for a five-star rating. Other variants of the BR-V are given a four-star rating.
The BR-V scored 14.79 points (maximum is 16.00 points) in adult occupant protection (AOP), and a 72 percent compliance for Child Occupant Protection (COP).
Any AOP score above 14.00 points puts the vehicle in the five-star category, but the fifth star is only awarded to models equipped with ESC and Seatbelt Reminder.
In comparison, the Toyota Rush, which is a similar seven-seater 4x2 SUV as the Honda BR-V, scored 12.47 points (four stars) and 82 percent for AOP and COP respectively, while the Toyota Avanza scored 12.98 points and 38 percent. The Nissan Grand Livina scored 12.50 points and 41 percent.
ASEAN NCAP's AOP scores is based on a Global NCAP's guidelines for a 40 percent offset frontal collision, at 64 km/h.
ASEAN NCAP does not do destructive side impact testing but the criteria is evaluated for vehicles rated three stars and above, based on homologation documents submitted by the manufacturer, tested at an independent UN WP.29 certified facility, which would have already conducted the necessary destructive testing.
Starting 1-January 2010, all new vehicles launched in Malaysia are required to be certified by an independent UN WP.29 certified laboratory, which will test the vehicles in accordance to the UNECE R94 and R95 standards for frontal and side impact collision. The latter is done using a 950 kg deformable mobile barrier, striking the stationary vehicle at right angle, at 50 km/h.
The Honda BR-V is already on sale in Indonesia and Thailand, and is expected to go on sale in Malaysia later this year. The model is expected to be priced quite close to a Toyota Rush and Avanza, meaning that its entry price will dip slightly below RM90,000. However, rumour has it that its local launch might be delayed slightly to early-2017 due to the poor outlook for Malaysia's automotive sector.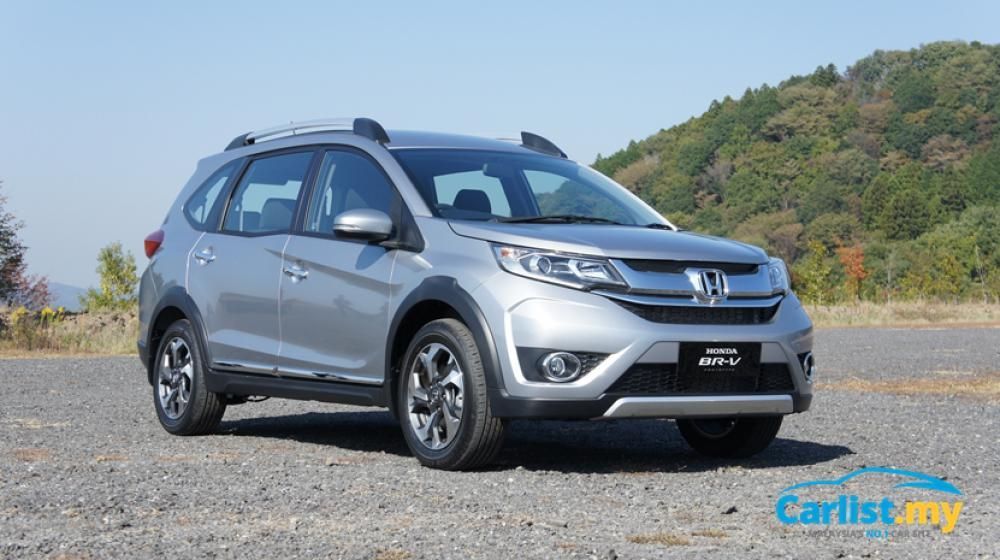 Here's a quick review of our first impression with an Indonesian market, pre-production Honda BR-V, at Honda's test facility in Japan - 2016 Honda BR-V Quick Review
---
---
---
Comments