Aston Martin's Return To F1 Includes Special Unit Vehicles
Auto News For the first time in history, Formula 1 will have two official safety and medical cars.
---
It's been 60 years since we last saw Aston Martin in Formula 1, and having already revealed their AMR21 competition car for the 2021 season, Aston Martin is going all-in with their comeback by also supplying the Formula 1 organisation with a safety car, in the form of a bewinged Aston Martin Vantage, which is set to make its debut at the season-opening Bahrain Grand Prix, this 28 March.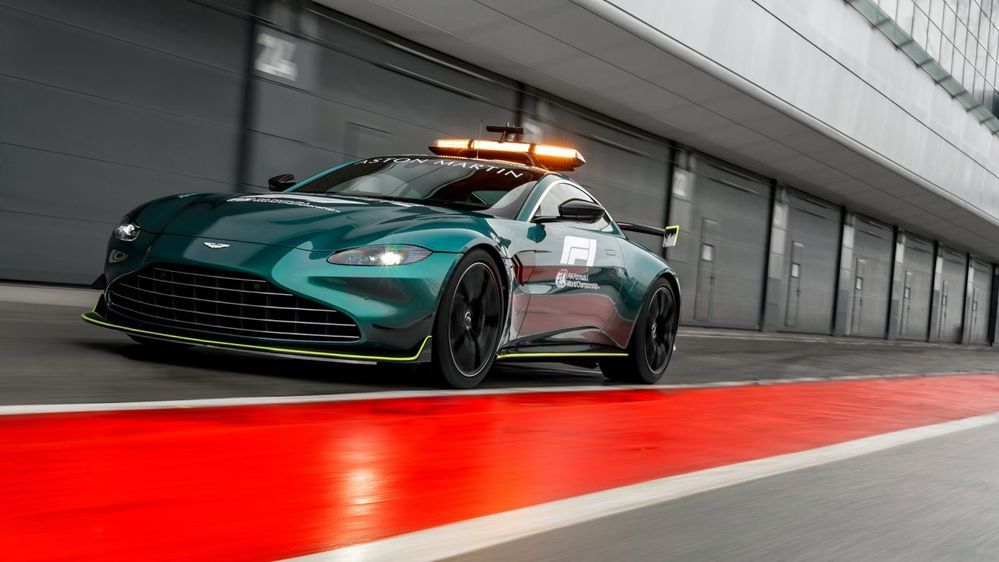 Formula 1 safety cars need to be rapid as they need to lead the raging pack of Formula 1 cars when called upon, so the racing green Vantage Safety Car is precisely that. Powered by a 4.0l twin-turbo V8 engine, the Vantage Formula 1 safety car manages to do 0-60mph in 3.5 seconds and can probably carve corners as well as a Formula 1 race car as it has undergone suspension and aero modifications.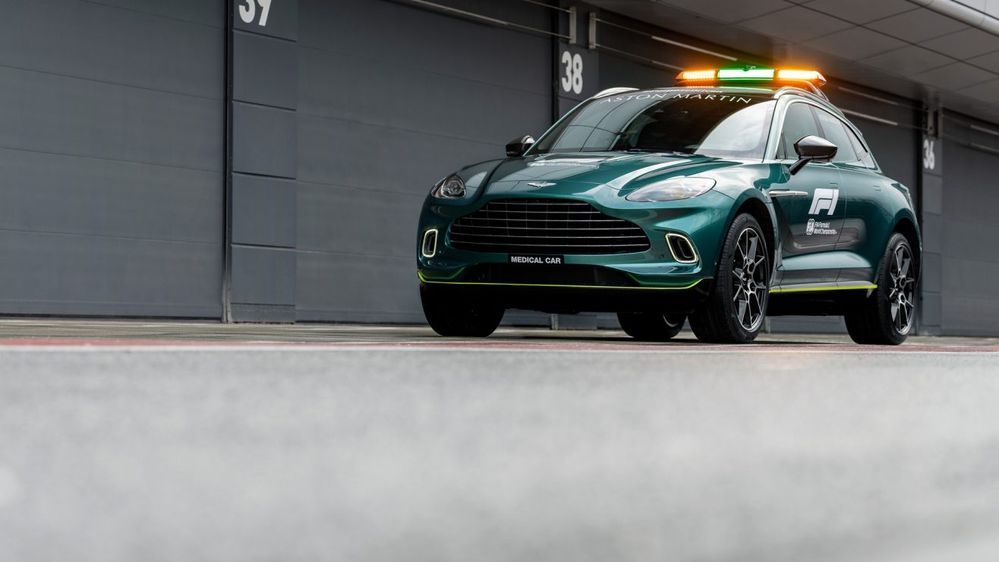 On top of the safety car, Aston has also provided the F1 organisation with a medical car, in the form of a modified Aston Martin DBX SUV, which can reach 0-60mph in 4.5 seconds. It has 550PS and 700Nm of torque from the same engine as the Vantage. The Aston medical car is equipped with a defibrillator, fire extinguishers, and a burn kit to respond to medical emergencies.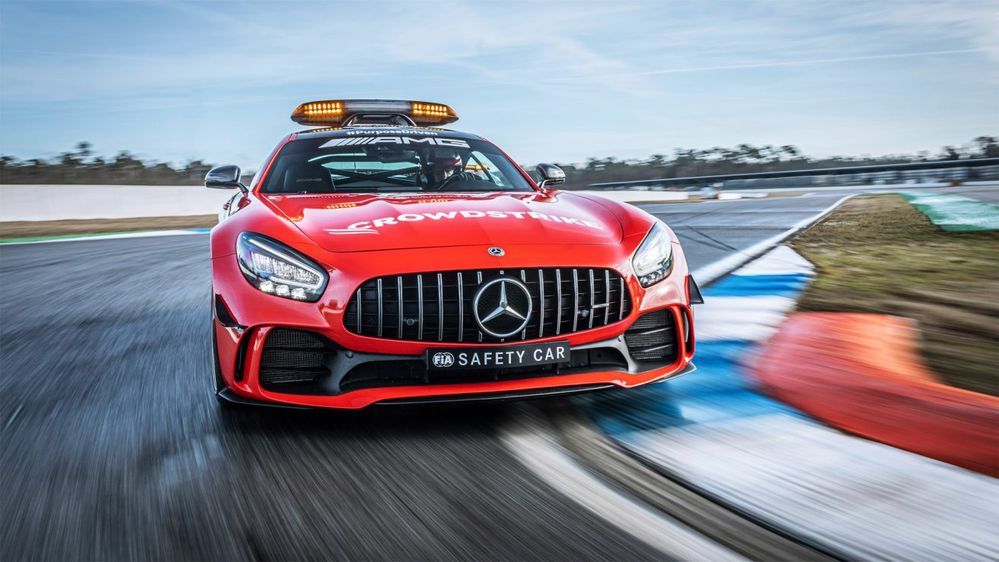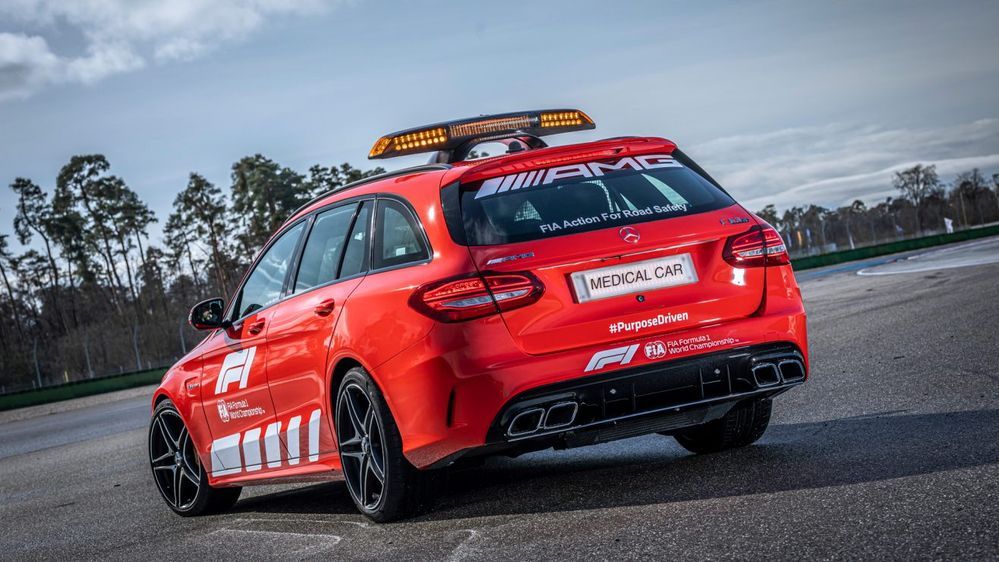 Although Aston has supplied these special cars to Formula 1, they will still have to split their duties with Mercedes-AMG, who have supplied the official Formula 1 Safety Cars since 1996. With a new look this season, the Mercedes' AMG GT R Safety Car and C 63 S Estate Medical Car both dressed in new red livery will continue to work hand in hand with the Aston Martin Vantage and DBX after the Bahrain Grand Prix.
The AMG GT R has a 4.0l biturbo V8 and can reach 0-62mph in 3.6 seconds, while the C 63 S Estate is modified with FIA-spec medical equipment, just like the DBX.
The Formula 1 safety car first made an appearance in 1973 at the Canadian Grand Prix, but it wasn't until the Brazilian Grand Prix in 1993 that it was officially introduced by the sport. Interestingly, between 1993 and 1996 before Mercedes became the official safety car supplier, individual race organisers were responsible for supplying safety cars which led to some interesting choices. Just for fun, we thought we would list some of the more unexpected cars to have ever been deemed safe as a safety car.
The Porsche 914 was the first-ever Formula 1 safety car
The Fiat Tempara 16V was used for the 1993 Brazilian Grand Prix
Even the Renault Clio had some safety car action. It was used in the 1996 Argentinian Grand Prix and was called the Clio Williams.
The Ford Escort RS Cosworth was used in some of the races in the 1993 season. It wasn't such a crazy idea as the car had 224Hp and a full-time all-wheel-drive system.
---
---
---
---
Comments