Aston Martin Valkyrie Gets A Naturally Aspirated 1,000 hp, 6.5-Litre V12 Engine
Auto News Developed together with long-time technical partner Cosworth, Aston Martin has unveiled its new V12 engine which will be powering the Valkyrie hypercar.
The 6.5-litre V12 mill, which is capable of revving up to 11,100 rpm, produces a whopping 1,000 hp at 10,500 rpm and 740 Nm of maximum torque.
According to Aston Martin, The Valkyrie's performance figures will be further boosted by a battery hybrid system, details of which will be revealed later in the development programme.
Cosworth's F1 expertise is also evident in the Aston Martin Valkyrie engine's weight. Aside from the major castings - block, cylinder heads, sump and structural cam covers - the majority of the engine's internal components are machined from solid material.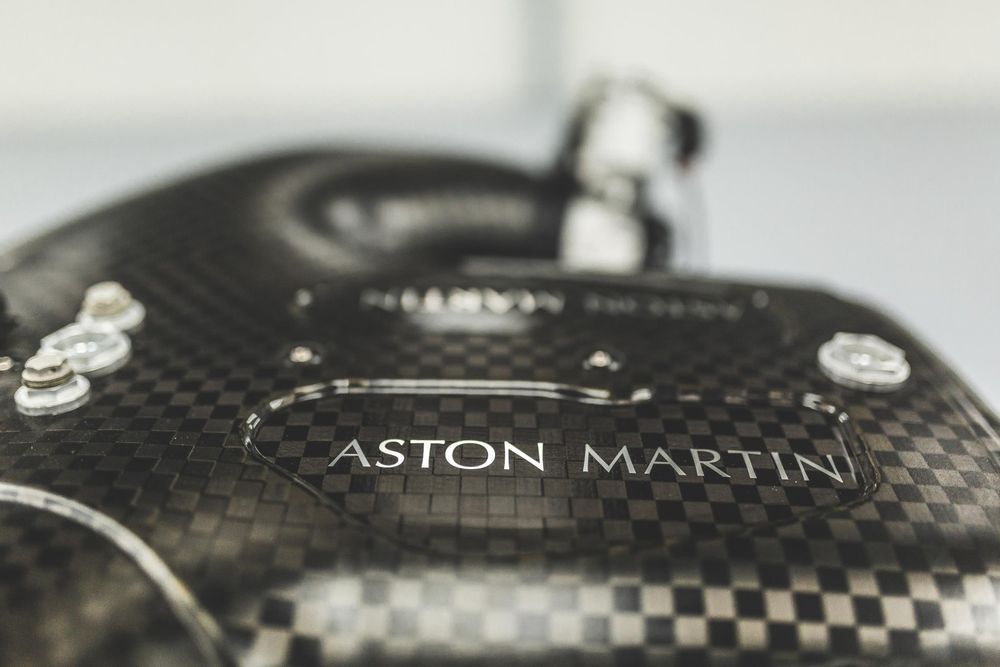 These include Titanium conrods and F1-spec pistons. Not only does this allow the use of material with ideal properties, but the ultra-fine machining process means greater consistency and components optimised for minimum mass and maximum strength.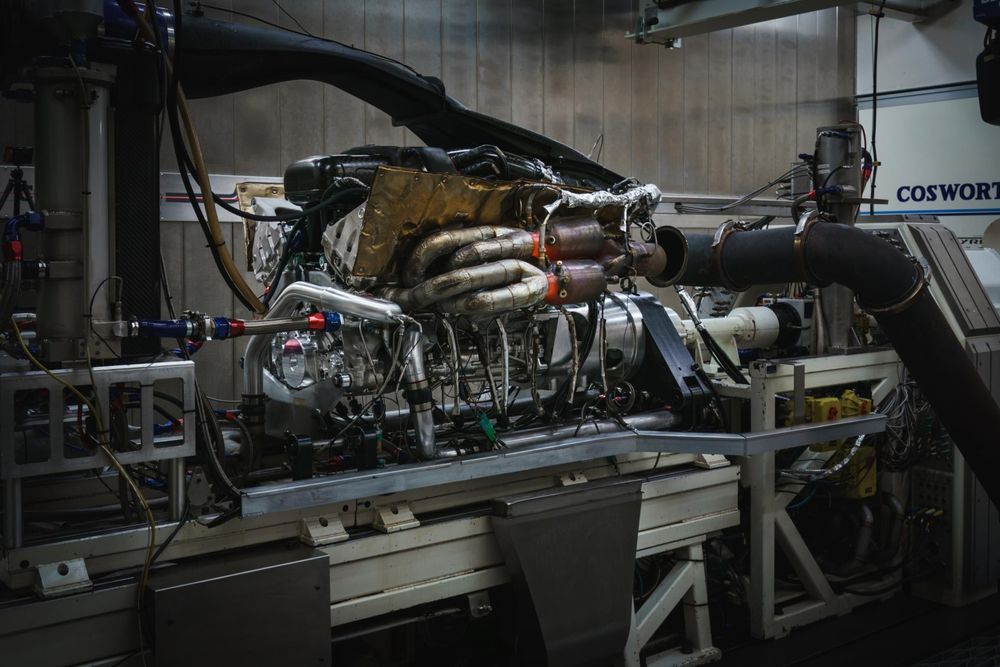 The result is an engine that weighs just 206kg. By way of comparison, Cosworth's 3.0 litre V10 F1 engines weighed 97Kg. If scaled-up to 6.5 litres this pure race engine would weigh 210kg.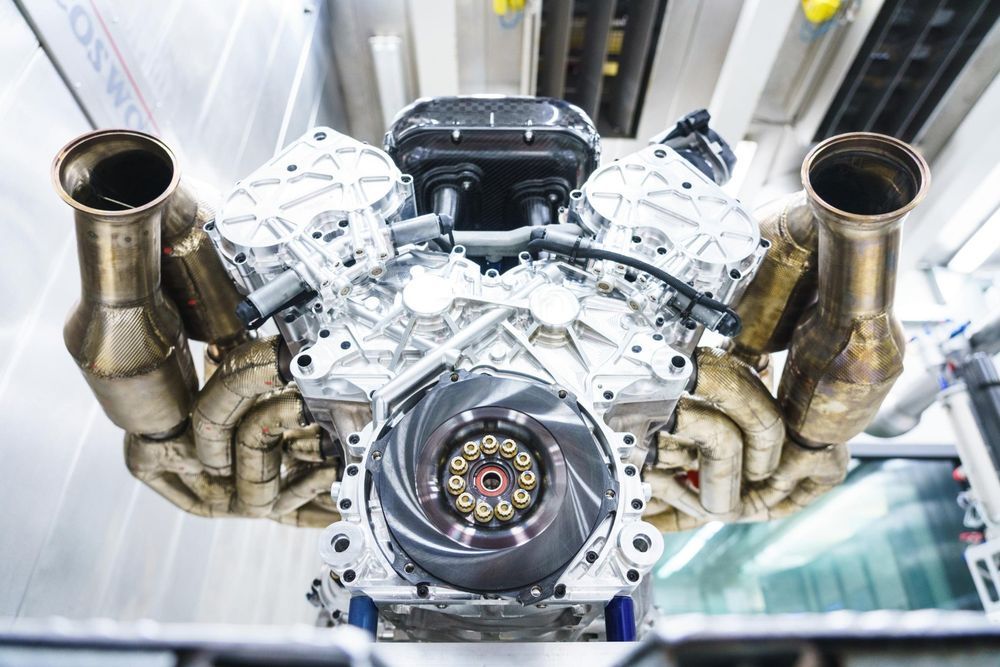 Bruce Wood, Cosworth Managing Director, said of the project: "Being asked to create a naturally aspirated V12 engine fit for what will surely be one of the most iconic cars of all time is an immense source of pride for Cosworth.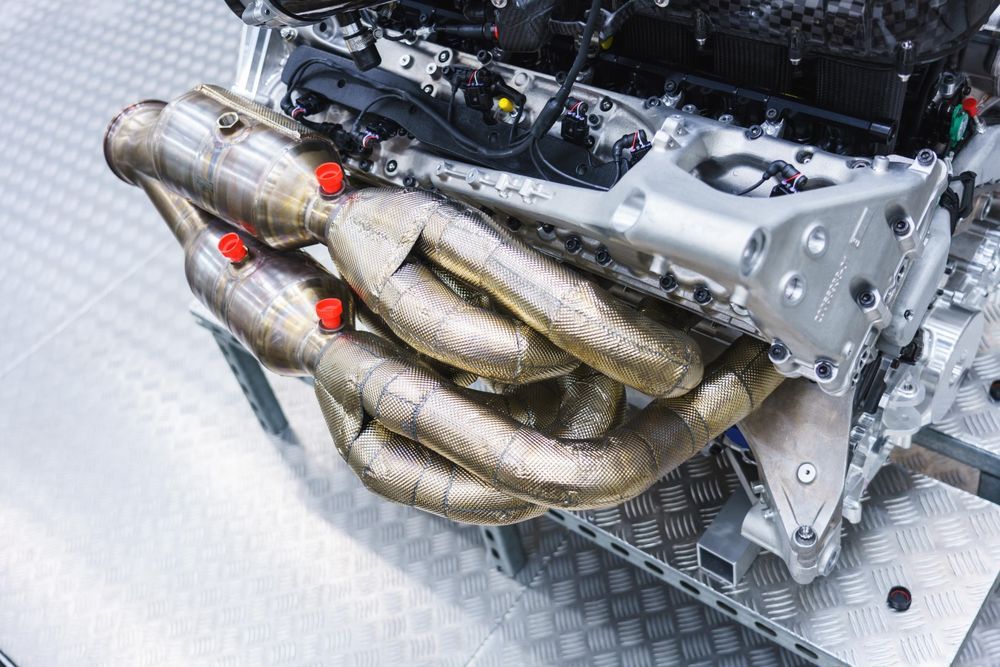 "Decades in F1 taught us to expect a pretty demanding specification from someone with Adrian Newey's unsurpassed track record, but when we started talking about specifics of power, weight, emissions compliance and durability combined with ever harder and sometimes conflicting targets, we knew this would be a challenge like no other."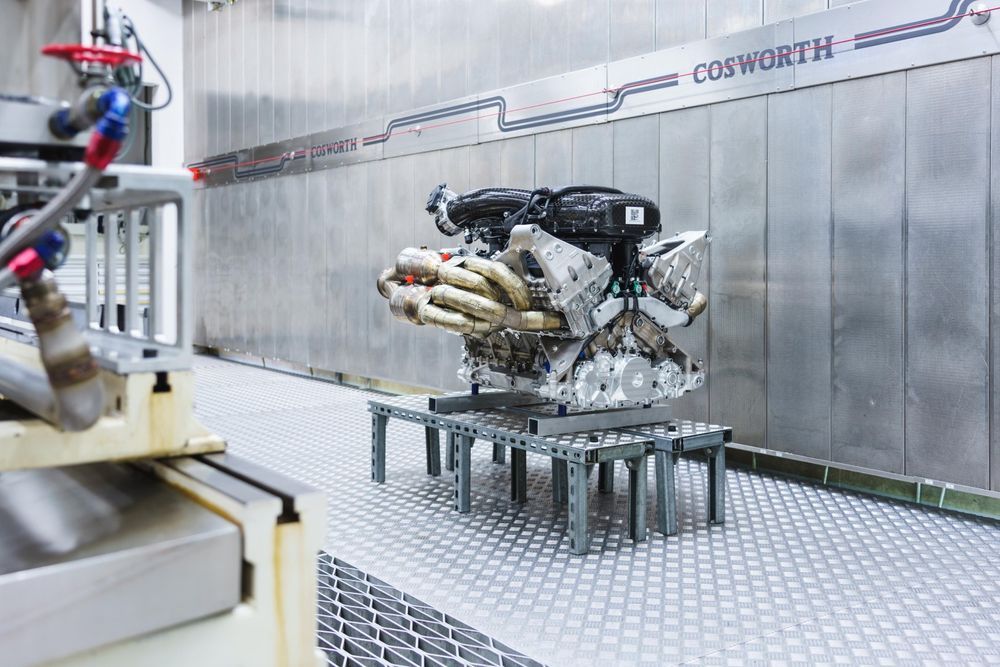 Dr. Andy Palmer, Aston Martin Lagonda President and Group Chief Executive Officer, said, "To anyone with a drop of petrol in their blood, a high-revving naturally aspirated V12 is the absolute pinnacle. Nothing sounds better or encapsulates the emotion and excitement of the internal combustion engine more completely."0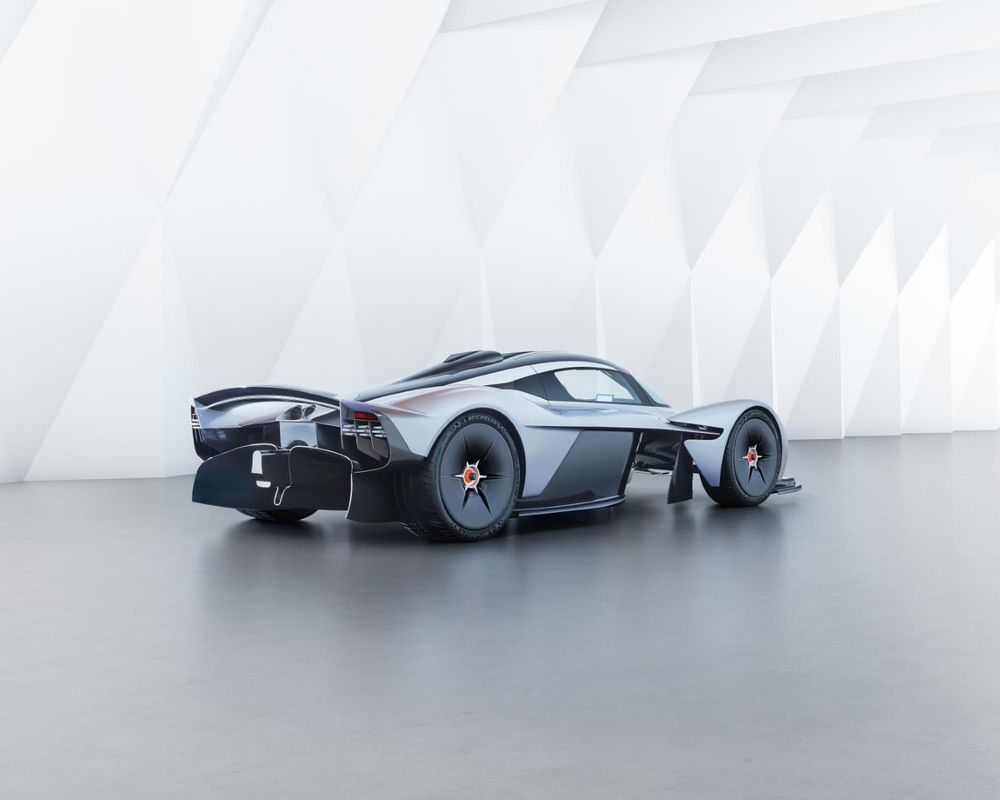 "Despite the apparently insurmountable challenges it presented, there was never any question that the Aston Martin Valkyrie would make do with anything less. From the outset the team at Cosworth were unflinching in their commitment to achieving benchmarks which pushed the boundaries of the possible. The result is a quite extraordinary engine. One which I doubt will ever be surpassed."
---
---
---
---
Comments