 In an article by Thomson Dawson, he wrote, "Brands are not things; rather brands are a representation of a highly valued idea that resides in the minds of consumers,"
The human mind is fickle and emotional, it has limited capacity, and it resists confusion. But on the other hand, once a mind is made up, it is hard to change. This is because the mind is more impressed by what it already knows, than by something else that is new.
Hence becoming the "top-of-mind" brand takes time and effective messaging, vice versa, it would totally s*ck to be the second or third guy trying to build that image into the minds of the customer.
Before 1965, a prospective buyer for a midsized luxury sedan would most likely have three options: Mercedes-Benz, BMW, and Jaguar. Other alternatives might have included a Volvo or a Ford. Nowhere in that equation would an Audi have stood.
Yet, in the three decades that followed (and the years after), Audi has catapulted its brand status and prestige from a relative outlier to rank amongst the upper echelons of the automotive world.
But, it wasn't smooth sailing, to say the least.
The modern Audi as we know it was formed in 1969, when Auto Union GmbH and NSU Motorenwerke AG merged to form Audi NSU Auto Union AG. The merger of the southern German subsidiaries marks the first initiation of a unified Audi brand.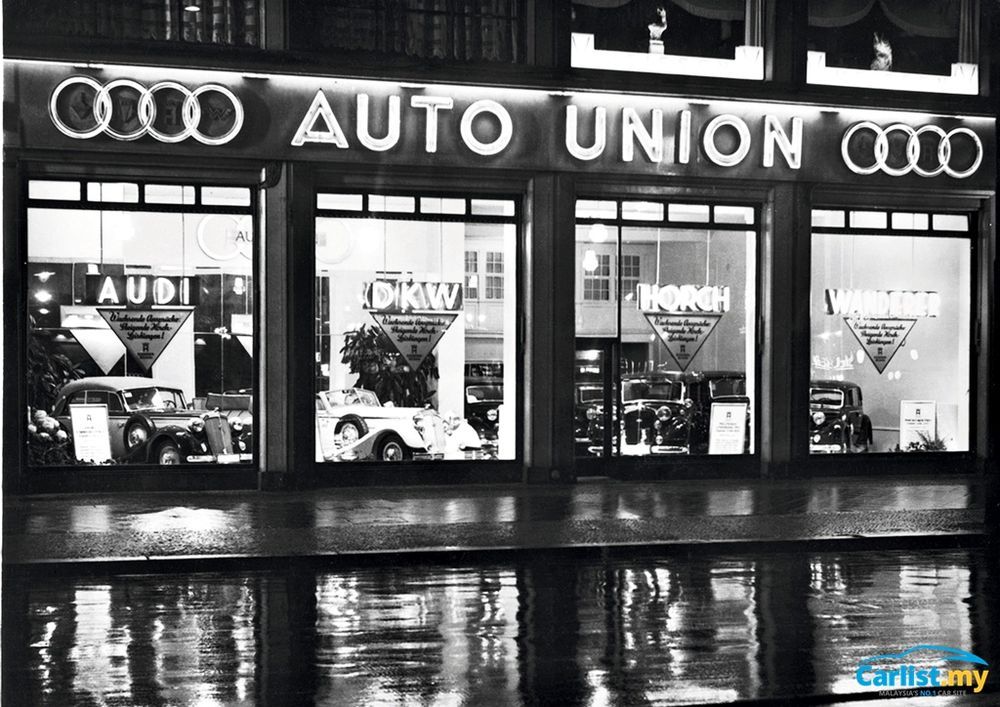 But it wasn't until 1985 when Audi NSU Auto Union AG was renamed Audi AG, and the company's headquarters moved from Neckarsulm to its current base, Ingolstadt.
Initial growth of the company was hampered in the USA when allegations of unintended accelerations (when braking) of the Audi 5000 model (a best seller) caused widespread panic amongst owners (not to mention class action lawsuits) that threatened to wipe out the company whole.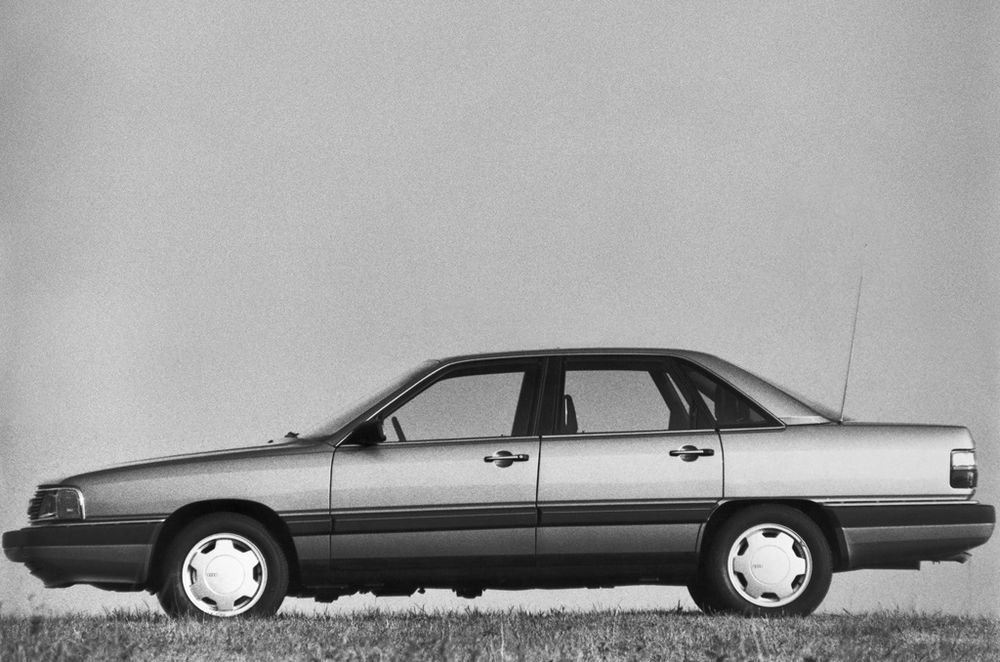 Audi eventually solved the issue, recalled affected vehicles, and rebranded its 4000 and 5000 models to the 100 and 200, which would later become the A6 and A8 respectively, and soldiered on.
It wasn't until the mid to late 1990s that the Audi brand saw a resurgence of interest and customers.
A lot of this was down to intrinsic talent and engineering of Audi vehicles - characterised in many cases by the company's maverick spirit towards engineering their cars - guided by their longstanding motto "Vorsprung Durch Technik" which simply translates to "Progress Through Technology".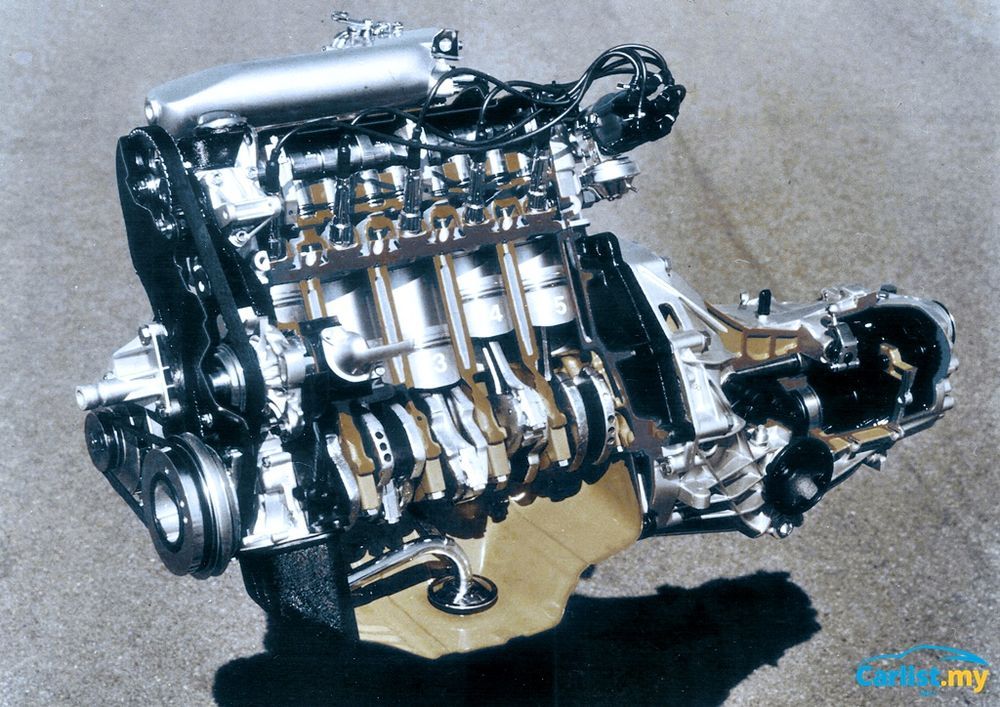 The 1990s saw a technological revolution at Audi, which introduced such technologies as aluminium construction, spaceframe bodies, powerful 5- and 6-cylinder engines, and of course its "Godlike" Quattro AWD system.
But if we could pinpoint a single moment in Audi's history in which it stunned the world and went guns-blazing for Mercedes-Benz and BMW - it was in 2006, when Audi launched the R8.
The mid-engined V8 halo-car combined almost all of Audi's technological prowess at the time and introduced for the first time the Daytime Running Lights, a feature that became synonymous with the brand and literally revolutionised headlight design as we now know it.
The R8 put Audi on a pedestal for the world to see, and now the world wanted in - between 2002 and 2019, Audi sales in the US have grown nearly 161 percent, BMW and Mercedes sales grew 40 and 67 percent respectively in the same period. Audi delivered a total of of 1,845,550 cars worldwide in 2019.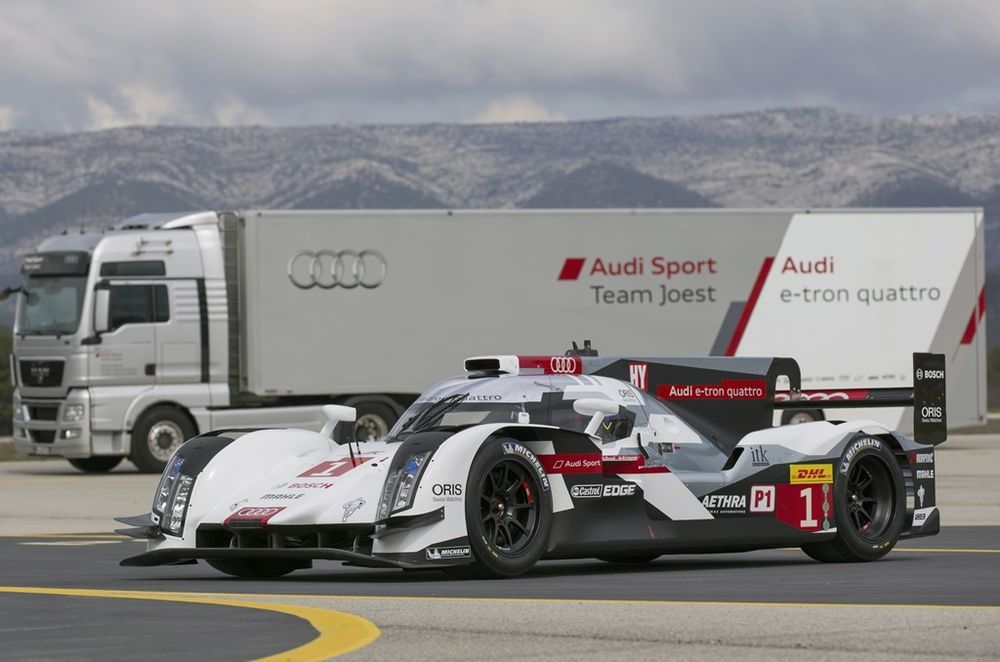 However, another crucial contributor to Audi's success in the formative years was its brand image. The initial lure of the brand rested with its obscurity. Hence, it appealed to a younger audience - the Gen Y and Millenials - because they wanted to drive something different, something fresh, and preferably not something their parents drove, i.e.: the Mercedes or BMW.
Audi knew this, they also knew that their messaging and brand positioning had to be different - which brings us to another aspect Audi is brilliant at... marketing and branding.
Evocative advertisements
Much of the wow factor behind Audi's advertisements are the sheer gravity and creativity of their advertisements and commercials.
While Mercedes-Benz showed off the engineering of its W124 E-Class within glossy wind tunnels and darkened studios, Audi unforgettably drove its 100 CS Quattro up a near-vertical Ski Jump slope.
And while BMW advertised the power of its BMW (E30) 3 Series' by having a fleet of them tear down a desert in anger, Audi put a beautiful brunette in a saucy red number (and high-heels) and had her chase down a glider from behind the wheel of an Audi Quattro coupe.
How's that for different!
They poke fun at the competition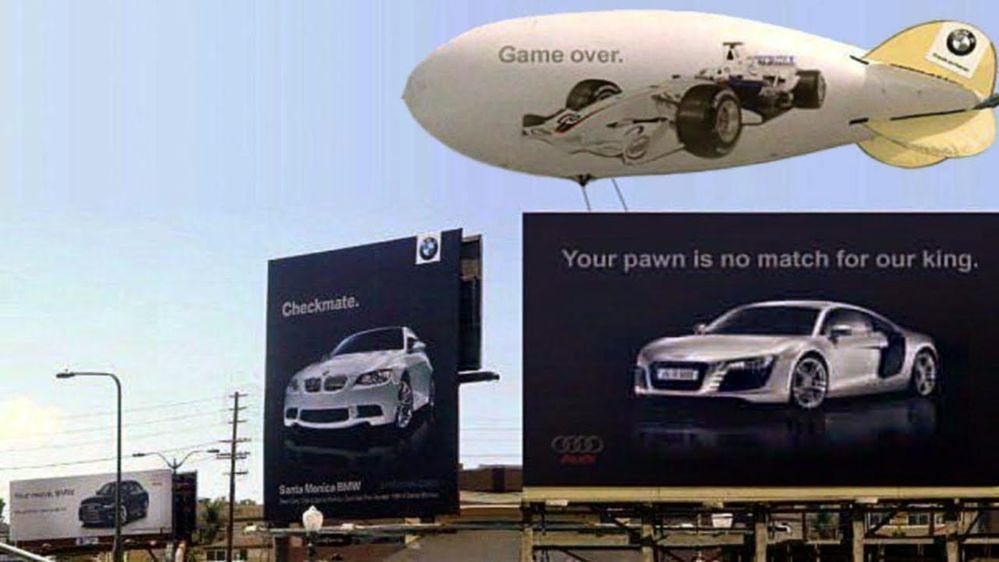 Photo credit: Wonderful Engineering
In certain markets with more liberal advertising laws, Audi could hardly ever resist trolling their competitors with downright witty and intelligent billboards - most often poking fun at their closest German rivals BMW and Mercedes-Benz.
Intelligent product placement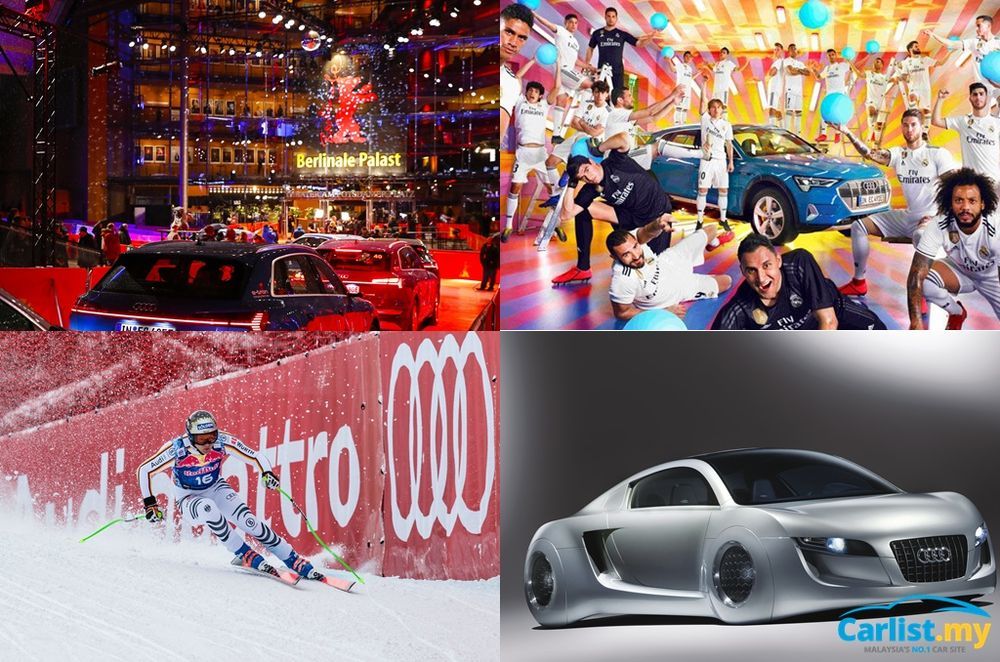 Real Madrid FC photo credit
Beyond typical mass marketing, Audi also epitomised cool on the silver screen. While this wasn't new - James Bond and Aston Martin had already done it years before - when Audi's were featured in movies, they were almost protagonists of the storyline itself.
Case in point: Will Smith's Audi RSQ from iRobot, or Agent 47's RS7, or even Ironman's Audis from the first three installments of the franchise.
Besides blockbuster action movies reinforcing Audis as the car of the future, Audi also found other ways of tieing their brand across prominent landscapes and personalities.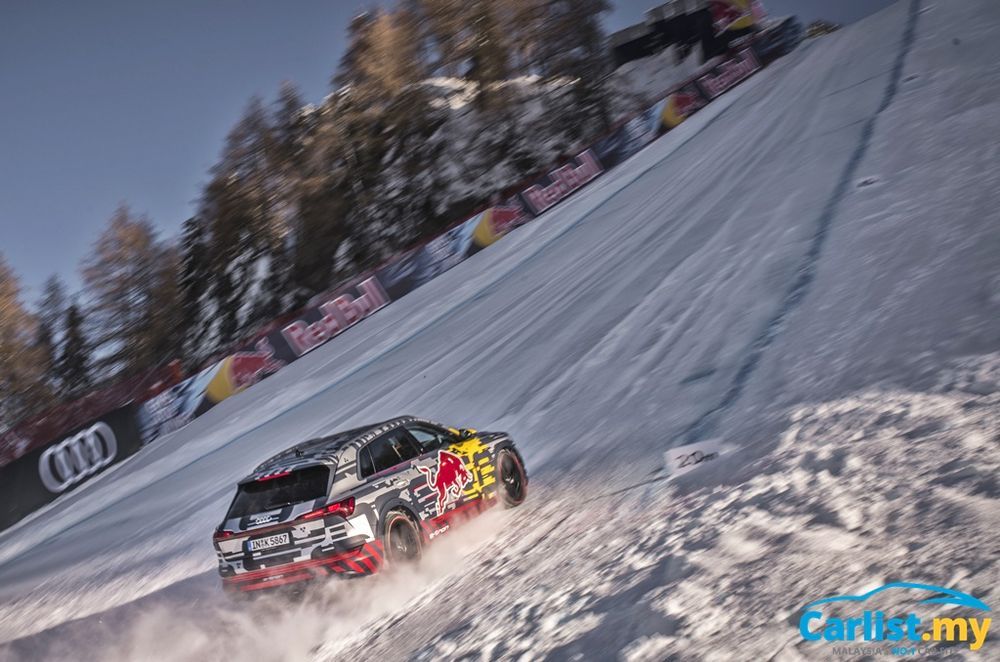 From football to the alpine and nordic winter sports and the young field of eSports to the world's most popular tournament series for amateur golfers, Audi has always found innovative ways of placing the four-ringed logo for the world to see.
In many ways, Audi's Marketing and Digital Director, Benjamin Braun perfectly summed up the company's marketing strategy in just four words, "We dare to be different."
No one could argue that to be untrue.
---
---
---
---
Comments