 Though wildly successful as its role as Emmett Brown's time machine in the Back to the Future trilogy, few words can ever encapsulate the great folly that was the DeLorean DMC-12. The brainchild of John Zachary DeLorean, who many recognise as a rising star in General Motors with many great things in store for him in his career at the American automotive giant, the story of DMC-12 was one of hubris and misfortune.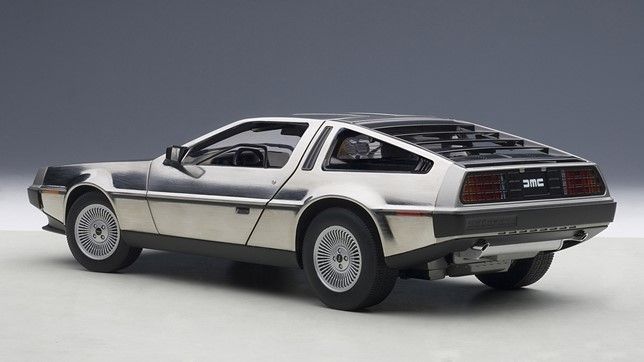 Quitting his position as vice-president of General Motors' car and truck production in 1973, DeLorean set out to found his eponymous company, the DeLorean Motor Company in 1975. His reputation as an engineer and being the youngest person to ever assume an executive role within General Motors ensured that there were plenty of backers for his company and its first car, the DMC-12. DeLorean courted the likes of Italian styling guru Giorgetto Giugiaro to cloth the car, Colin Chapman to sort its handling and dynamics, and garnered support from the Northern Ireland government to locate its production hub to Dunmurray. Despite several engineering changes, when the DMC-12 went into production in 1981, its futuristic shape with eye-catching gullwing doors, a chassis made from lightweight glass-reinforced plastic, and those beautiful panesl of brushed SS304 stainless steel epitomised 'cool' of the 1980s.
Sadly, behind its stainless style the DMC-12 suffered from several production setbacks, delayed production, and budget overruns. The dream collapse when the company went bankrupt in 1982, and DeLorean himself was arrested on drug trafficking charges by the US government, from which he was acquitted on grounds of entrapment.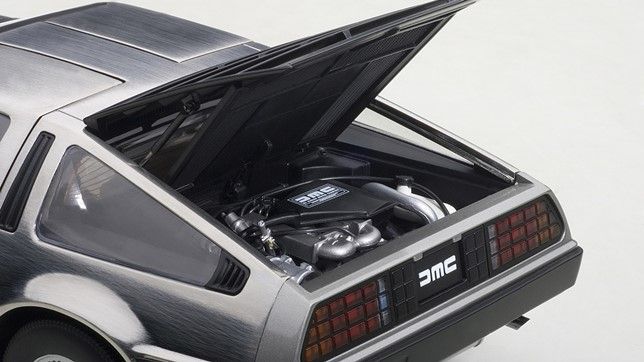 With only 9,200 examples made between January 1981 and December 1982, the DMC-12 was consigned as one of history's greatest automotive follies, and if it wasn't for a 1980s movie franchise, it would have stayed that way. Today the DeLorean has re-emerged as a cult car, and garnered a huge following around the world. The DMC-12 is the latest car to be recreated in 1:18 scale form by esteemed model makers AUTOart. Not only is the car's iconic gullwing doors rendered in fine detail with working struts, the DMC-12 hallmark bare stainless steel body with its brushed satin finish is gloriously recreated here on this AUTOart model, which makes its USD200 price tag, seem all the more worth it.
---
---
---
Related News Live Life Drive
Though their roots can be traced back to the dawn of Gran Prix racing, much of Maserati's racing days are long forgotten as the company focused their ...
---
Comments