Beijing 2016: Infiniti reveals QX Sport Inspiration
Auto News Despite having a wide range of luxury offerings, one of the strongest and most prominent models in Infiniti's range was the FX luxury SUV. First launched in 2003, the FX was merely a mid-sized luxury SUV, but its second generation was a proper evolution in terms of design language and styling. The FX was instantly recognizable as an Infiniti model, and it was a surprisingly dynamic offering as well. While not the largest or the most luxurious in the range, it was a model that cemented Infiniti's position as a producer of premium products and kept it relevant in the luxury car market.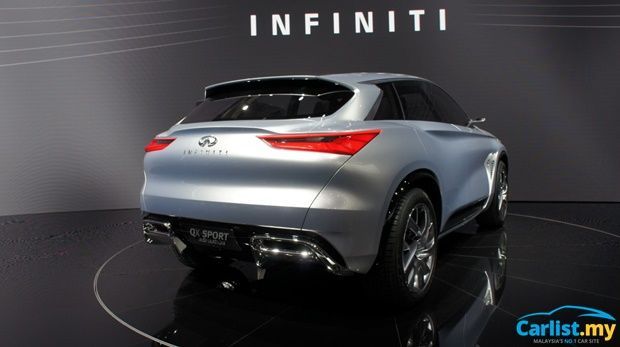 This QX Sport Inspiration is intended to be a conceptual successor to the FX (or QX70 as it is now known). Infiniti's current design language is known as Powerful Elegance, which basically means even more aggressive than before. Building on the tenets of the FX, the QX Sport Inspiration is intended to be as dynamic as it is versatile off the beaten path. Infiniti is being oddly specific with the dimensions: 230 mm ground clearance, 1.900 mm wide, and 4,600 mm long, with a wheelbase of 2,800 mm.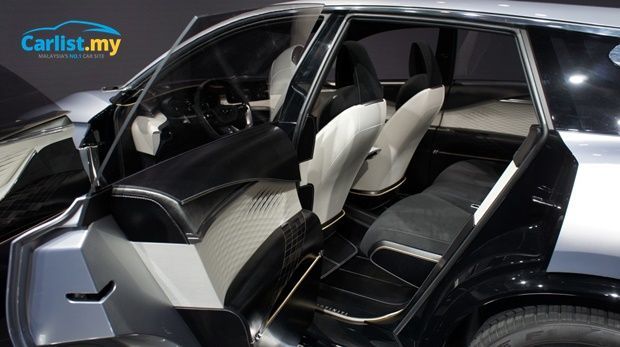 Concept car interiors tend to be fancy and far-fetched, but the QX Sport Inspiration has muted tones and a more minimalist design. It's a 4-seat setup, much like Porsche Panameras and Ferrari FFs, and it is incredibly driver centric- something that isn't so common among SUVs. The interior trim was inspire by panels on body armour and completed in contrasting black and white tones to complete the minimalist feeling. Leather is lavishly applied in this case, from saddle leather for the black highlights, to Nubuck leather for the steering wheel, and Ultrasuede for the A-pillars and roof lining.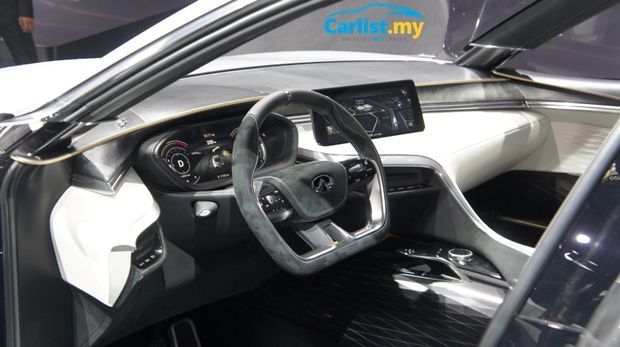 A number of elements in the design of the dashboard seem to have taken a leaf out of Audi R8/TT's driver-centric cockpit. The climate controls are integrated within the air vents themselves, with metal paddle shifters flanking the steering column and a large LED screen functioning as the central cluster. It may be a touch aggressive for what is meant to be an SUV, but subtlety has done nothing for the Infiniti brand.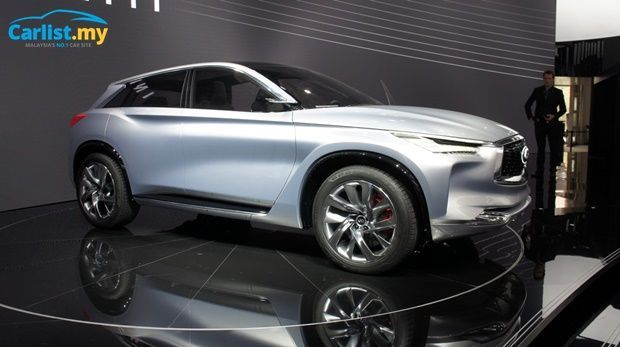 There's no word on what powertrain will be at the heart of this concept (or if it will ever even see production), but if it happens to be propelled by the new turbocharged 3.0-litre V6 that Infiniti has recently announced, then it will certainly be a formidable rival to the established offerings in the market. The FX was an SUV that really stood out on its own, and hopefully this successor can achieve the same level of distinction.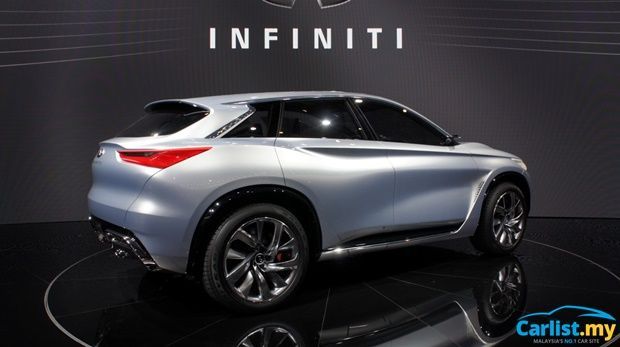 The QX Sport Inspiration is the result of a global effort from all four of Infiniti's design studios. Designers in Japan, China, the United Kingdom, and the United States of America all had a part to play in creating the QX Sport Inspiration- whether it be cultural references and inspiration, to a better understanding of what their target demographic desires.
---
---
---
---
Comments