Beijing 2018: Hyundai Unveils LAFESTA Sporty Sedan
Auto News Everyone is out in full force for the Auto China 2018, and Hyundai is no different. The LAFESTA is the latest in their lineup, being a sporty sedan aimed at a younger generation of buyers. Taking a leaf out of the quirkiness of the Japanese in past years, the LAFESTA name comes from the direct Italian translation of 'Festival', and it is also a model that will be exclusively for the Chinese market for the forseeable future.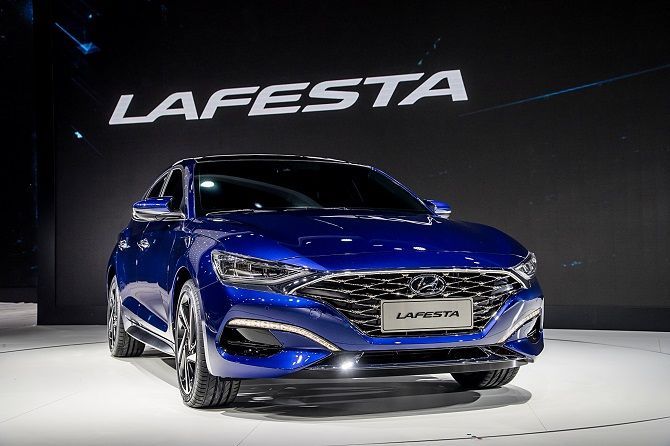 The 'Sensuous Sportiness' design philosophy that Hyundai presented at the Geneva Motor Show back in March is very much alive in the LAFESTA, with sharp edges and creases to give a sense of aggression. Up front in the engine bay is a 1.6-litre turbo GDi engine paired with a 7-speed dual clutch gearbox which is becoming fairly common among Hyundai's performance oriented models.
While this is an unveiling in the metal, Hyundai has yet to officially launch the car - even for the Chinese market. More details are expected to come in the next few months, although we wouldn't hold our breaths to see if Hyundai will introduce the LAFESTA to other markets. China has such a large market that they can afford to have models specifically catered to their unique demographics.
---
---
---
Comments