Bosch Lubricants – Optimum Engine Protection At Affordable Prices
Auto News In 1886, Robert Bosch founded the "Workshop for Precision Mechanics and Electrical Engineering" in Stuttgart, Germany. This marked the birth of an institution, renowned the world over, characterized by its innovative drive and strong social commitment – what we know today as Robert Bosch GmbH.
In 1897, while the automobile was still in its infancy, Robert Bosch was the first to patent and operate a magneto ignition device (what we know today as spark plugs), the company's first automotive product – which would start as a small addition to the product catalogue but go on to become a cornerstone of the company's success and growth.
The history of the automobile and Bosch as a company are deeply intertwined, with an illustrious story spanning some 114-years in the automotive world – Bosch has become a household name around the globe synonymous with quality and innovation.
However, Robert Bosch's early foresightedness to not solely depend on the automotive industry created a wide array of diversification with regard to the company's technology solutions - in 1928, Bosch introduced the Forfex hair-cutting machine, its first power tool, and in 1933, its first household refrigerator. Today, the company's solutions span the automotive, home appliance, manufacturing, and the software industries.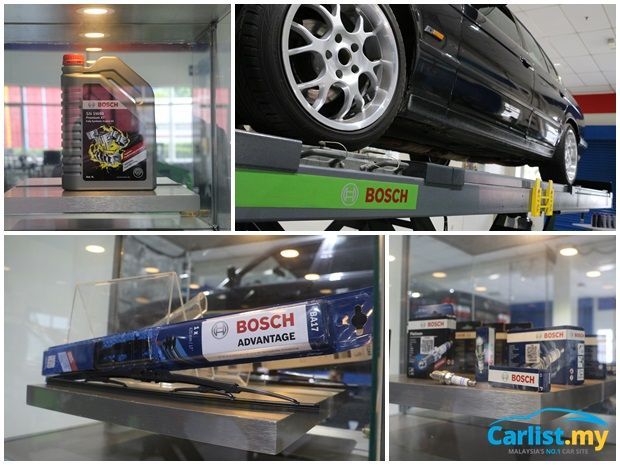 And for the first time in Malaysia, Bosch now offers its own range of engine lubricants. The new lubricant line-up consists of the Ultra X8 & X7, Premium X7 (Fully Synthetic), Mega X6 (Semi-Synthetic) and Super X3 (Mineral) oils.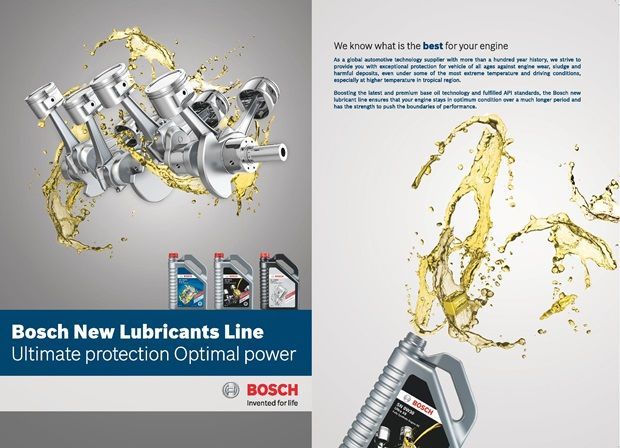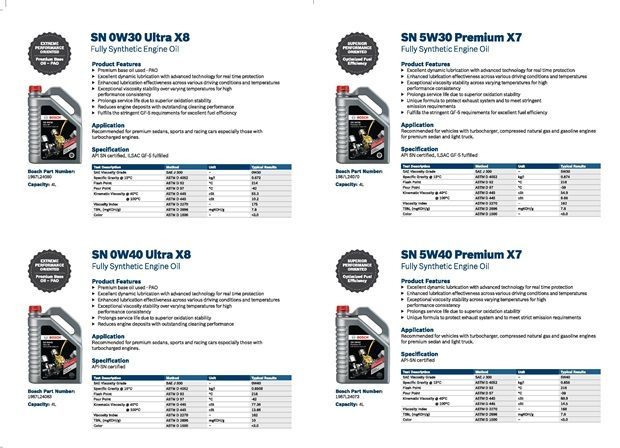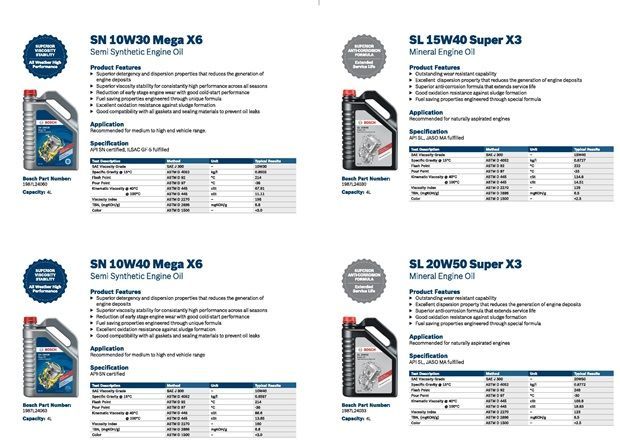 The new lubricant range boasts optimum protection for vehicles of all ages against engine wear, sludge and harmful deposits. Fulfilling American Petroleum Institute (API) standards, the new lubricant line ensures that your engine stays in optimum condition and performs consistently over a longer period thanks to:
Enhanced lubrication effectiveness
Enhanced viscosity stability over varying temperatures
Enhanced oxidation stability which prolongs service life
Greater cleaning performance – reduced engine deposits
Premium base oil used – Ultra X8 Fully-Synthetic
Improved fuel efficiency – fulfils the stringent 'ILSAC GF-5' requirements (applicable for Ultra X8 0W30 & Premium X7 5W30)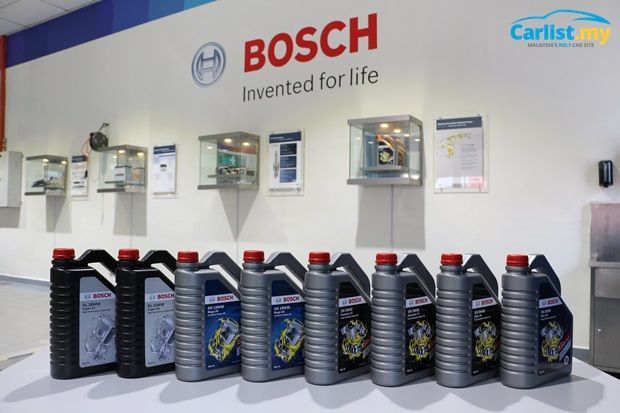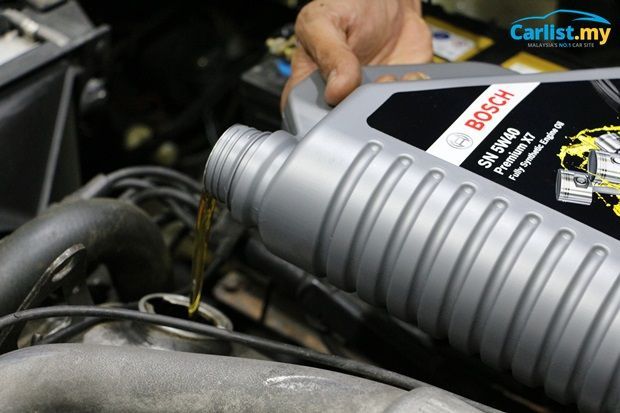 The Bosch range of lubricants has been widely used and proven in countries like India and China. It's popular for its wide range of suitability and competitive pricing. The retail price for Bosch's range of lubricants is listed below:

Personal Experience: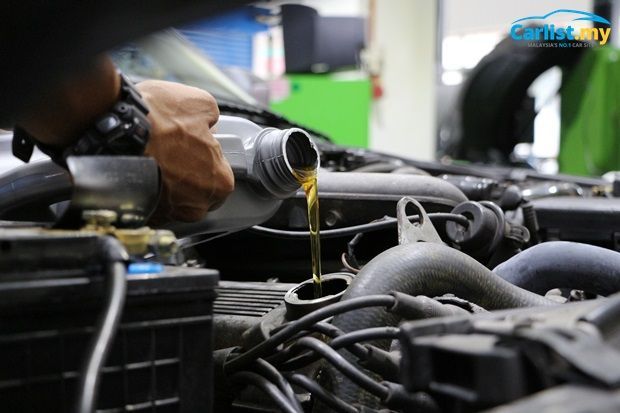 Bosch recently performed a lubricant change on my 1990 BMW (E34) 5-Series which has clocked 198,000+km since new. My initial concerns were how the 26-year old 12-valve, six-pot would respond to a lower viscosity fully-synthetic oil having mostly used semi-synthetic lubricants prior – the car was topped-off with the Bosch Premium X7 5W40 fully synthetic oil.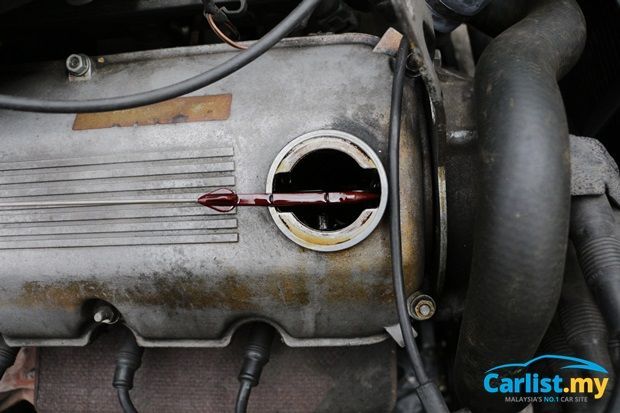 Initial observations showed the car ran considerably quieter and felt a tad more responsive lower in the rev range. After five weeks and nearly 1,200km of usage – the oil level remains at the optimum level, with no sign of leaks. A change to a darker colour visibly shows it is doing its job of cleaning sludge or contaminants within the engine, it also remains light to the touch - demonstrating good oxidation stability.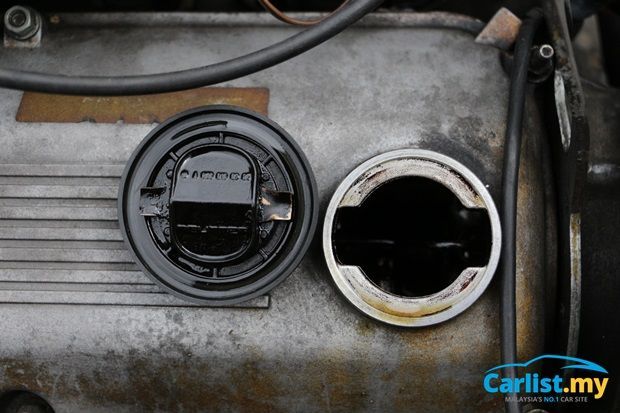 To try out Bosch's latest range of lubricants, visit your nearest Bosch authorised service centre or purchase online here.
---
---
---
---
Comments