Feature: Visiting Bosch's Wiper Plant In Changsha, China
Insights Besides the car launches and test drives, plant tours often happen in the line of work as a motoring hack. Still, some trips are rarer occasions than others and a visit to Bosch's wiper plant in Changsha, China certainly counts as one.
The invite to visit Bosch's Changsha plant in China was received with some intrigue here in the Carlist office – between the five of us in the entire team, none of us have ever visited a wiper factory before, and it's not something we've ever thought of doing.
Indeed, the city of Changsha itself is not a place any one of us here in the office had heard of before the invite came in – it is not in the same level of prominence as Beijing and Shanghai, or even Chengdu and Tianjin. It is not even among the ten biggest cities in China.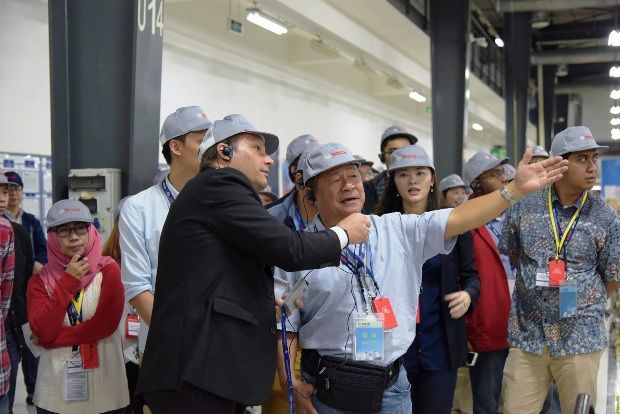 Yet, with a population of 7.4 million spread over nearly 12,000km2 of land area, it is bigger on both counts than Kuala Lumpur and Singapore combined. The Bosch wiper plant has been operating in Changsha for a decade now and according to company officials, we were part of the first media contingent to visit it.
Naturally, Bosch claims that the Changsha plant is run with the same standards, equipment, and processes as its lead automotive wiper plant in Tienen, Belgium.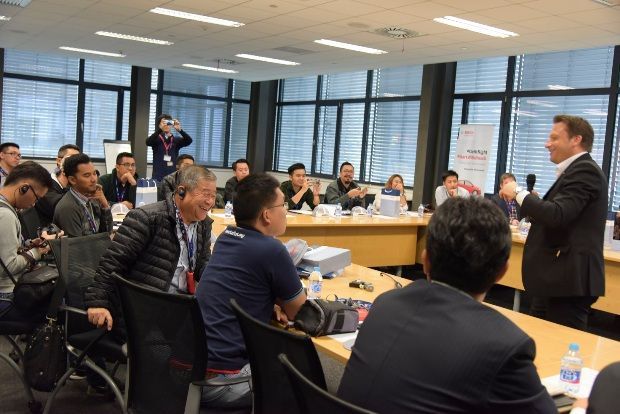 "We are committed to deliver quality products from our Changsha plant. Robust design, reliable quality, and superior service level are the focal points that we concentrate on to win and maintain customers' trust," said Dr Norman Roth, Regional President for Bosch Electrical Drives for Asia Pacific.
To date, Bosch has invited approximately RMB 70 million (approx. RM43.1 million) on the Changsha plant since 2004. The plant utilizes a high degree of automation to achieve consistent product quality. Spanning a total area of 82,000m2, the plant employs 4,640 personnel and has 2,400m2 of floor space dedicated to R&D modelled after the company's facilities in Belgium.
So, what did we learn from our tour?
Bosch developed flat-blade wipers in 1999 – Colloquially also known as boneless wipers, flat-blade wipers are now used in 90% of new vehicles coming out from Europe. Compared to traditional wipers, flat blade wipers press against the windscreen evenly along its length, thus producing a more consistent wipe. If your car does not come with flat blade wipers, no problem, you can replace them with Bosch's aftermarket flat-blade wipers that have been tested to fit 95% of vehicles available in the Asian market. The blades are designed to be simple to replace, so you can DIY.
200,000 wiping cycles – We saw very elaborate testing rigs where Bosch takes windscreens of actual vehicles that the wiper blades will be used in and subject them to continuous wiping cycles in various temperature and humidity conditions. Bosch claims that its flat blade wipers can sustain consistent wiping performance for up to 200,000 wipe cycles.
Wiper judder – Your wiper blades are designed to flip each time the wiper changes direction. Sometimes, however, imperfections on the windscreen or wiper blade, caused either by manufacturing defect, poor tolerancing, or simply dirt, can hinder the flipping process. This causes the blade to 'chop' at the windscreen as the wiper arm sweeps across, and what we see thus is the juddering of wiper blades. The lesson here is to always clean your windscreen and wiper blades, and to ensure that you always choose good quality wiper blades.
Hybrid wiper blades – More than its superior cleaning properties, consumers have a liking for flat-blade wipers for aesthetic reasons – they look far more upmarket than conventional wiper blades. Certain wiper manufacturers have come up with the hybrid wiper blades as an intermediate solution. Hybrid blades outwardly have the seamless appearance of flat-blade wipers, but is structurally like conventional blades. Bosch, for the record, does not make hybrid wiper blades. The company believes in the superiority of its flat blade solution and is pushing that as its main product whilst still offering conventional wipers for the cost-conscious.
Jet wiper – The next innovation in wiper development. Bosch is moving the windscreen washer spray nozzle to the wiper arm. This arrangement provides better targeting of the water jet, thus ensuring more effective cleaning of the windscreen whilst using up to 30% less water than conventional sprays. Best of all, Bosch designed it to be compatible with existing wiper blade designs.
Never knew there is this much to learn about wipers eh?
---
---
---
---
Comments