Bridgestone Debuts New Flagship Potenza Sport Tyre
Auto News Bridgestone today debuts their new flagship tyre, the Potenza Sport. Because Better Never Settles, the new Potenza Sport is engineered using state-of-the-art technology to offer superior road-holding performance.
---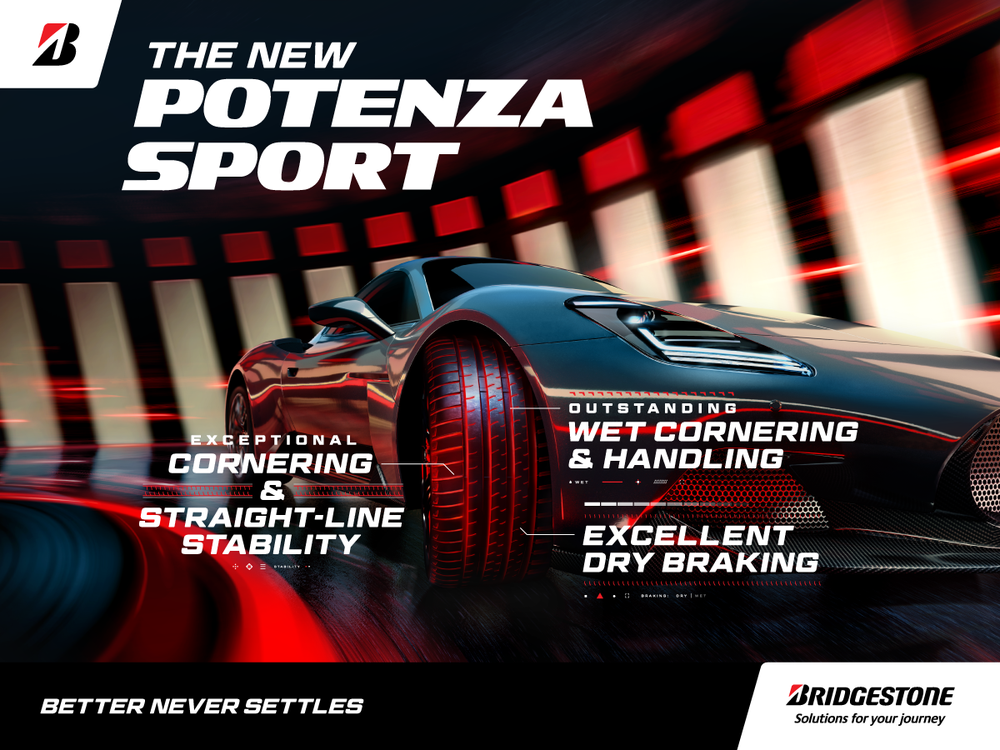 Among the key attributes of the Potenza Sport are:
Exceptional cornering and straight-line stability
Outstanding control in both dry and wet conditions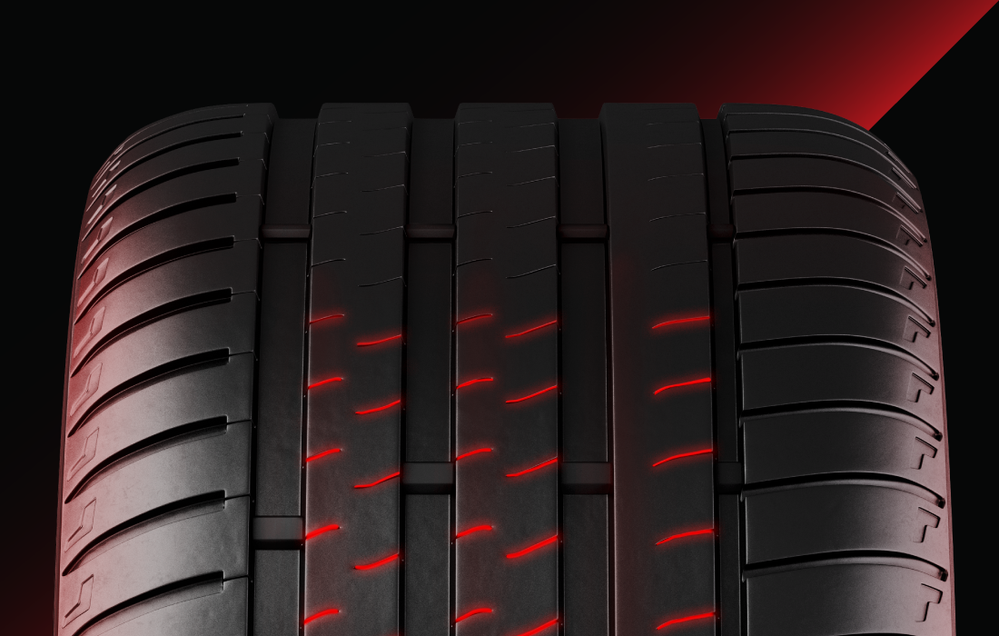 Coming on the back of Potenza's previous range-topper, the S007A, the new Potenza Sport has innovative 3D sipes that increase shear stiffness, as well as improve braking and resistance to abrasion. The tyre compound contains an optimized formula, that when combined with innovative mixing technology improves the tyre's wet and dry handling characteristics. Bridgestone has also applied a new hybrid crown reinforcement to further maximise tyre stability at high speeds.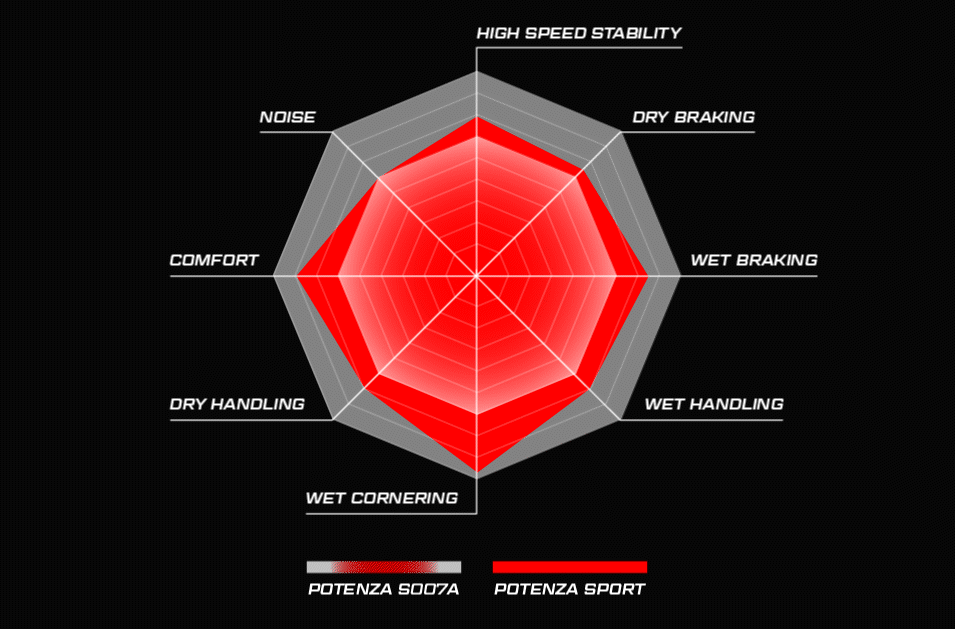 "Succeeding Bridgestone's flagship Potenza S007A, the POTENZA Sport is designed to meet the wide range of premium sports sedans and SUVs as well as high-performance sports cars' driver's needs and expectations by unlocking the performance of their vehicle while keeping them in control.", commented Michael Chung, Managing Director, Bridgestone Tyre Sales (M) Sdn. Bhd.
During the tyre design and development phase of the Potenza Sport, Bridgestone employed virtual tyre development technology to predict the tyre's performance without having to physically produce and test it. This served the dual benefit of not only being more environmentally friendly due to the reduction of resources used but also shortened the duration of the development process, accelerating time-to-market.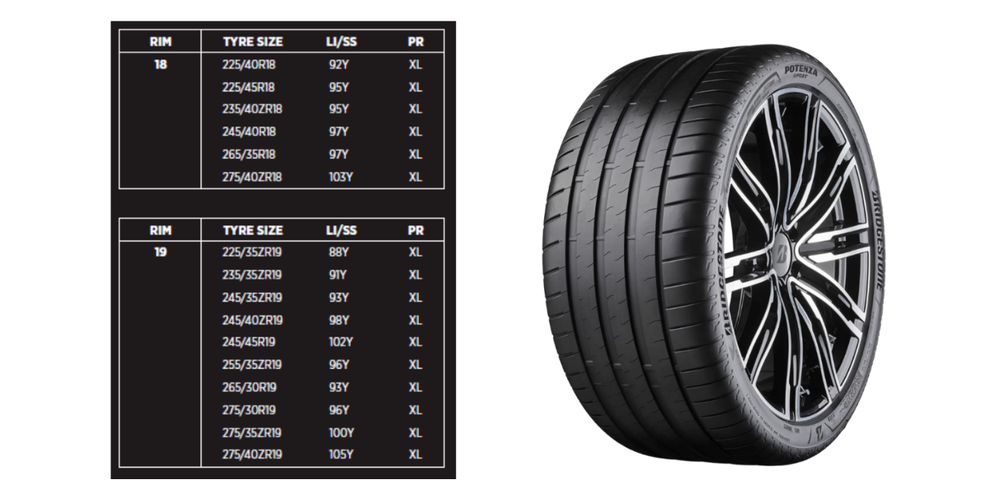 The Potenza Sport is currently available in 16 different sizes ranging from 18-inches to 19-inches and can be purchased from all Bridgestone authorised dealers. Find out more about the Potenza Sport here.
---
---
---
---
Comments