Budget 2016: Plans to Further Upgrade and Expand LRT and MRT Network
Auto News As a pledge to improve the level of urban public transportation, the government will continue their plan of upgrading and expanding the MRT-LRT network, as well as improve the Rapid Transit bus services in the Klang Valley and Kota Kinabalu.
Outlined in the tabling of the 2016 Budget, the government says that will begin expansion projects on the MRT and LRT rail network in the second quarter of 2016. These include the MRT II project which will encompass Sungai Buluh – Serdang – Putrajaya, and the LRT III project that will stretch from Bandar Utama – Damansara – Johan Setia.
The MRT II project will be built at a cost of RM28 billion, and when completed in 2022, it will stretch 52km and expected to benefit 2 million residents. The LRT III project on the other hand comprises of a 36km line, serve 2 million residents, and costs RM10 billion to construct, with construction expected to finish in 2020.
During the tabling of the 2016 Budget, Prime Minister Najib Razak brought up the latest updates in the construction of the LRT and MRT lines. The 18.1km long LRT Ampang line will be operational by March 2016, whereas the 17.4km LRT line from Kelana Jaya to Putra Heights will be operational in the middle of 2016, and the MRT line from Sungai Buluh to Semantan will be ready by December 2016. The second phase of the rail network on the 51km Semantan to Kajang line will be completed in the middle of 2017, at a cost of RM32 billion.
On top of that, the government will be spending more than RM1.5 billion on the Rapid Transit buses between Kuala Lumpur and Klang, and nearly RM1 billion on the Rapid Transit buses in Kota Kinabalu.
---
---
---
Related News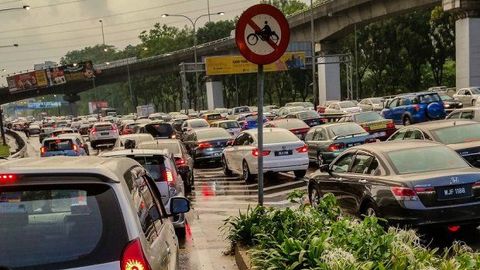 Auto News
Being the backbone of transportation between KL much of the popular parts of the Klang Valley, Jalan Tun Razak has gained an infamous reputation for ... Auto News
Despite all the headlines we are seeing about the recent hikes in toll rates around the Klang Valley, Prime Minister Najib Razak has pledged that the ...
---
Comments