 Over a decade ago, Bugatti sent forth the Veyron into the world. It was, arguably, the world's first hypercar- but they executed this in more of a grand tourer style than in the aggressive nature of most modern hypercars. And while it has taken home numerous accolades and become respected as the outright fastest road car on the road, it's about time for a successor. That's where the Chiron comes in. Limited to just 500 units of production, Bugatti has already received 150 orders for this exciting new hypercar. Each Chiron is priced at 2.4 million Euros; expect the price to go up for the more aggressive variants to come in the future.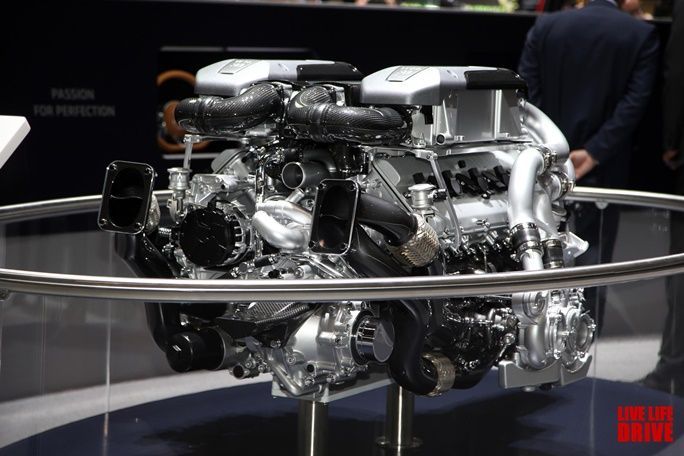 The Chiron steps this up to 1,478 hp and 1600 Nm of torque
Perhaps it's due to all of the recent hypercar launches, like the Regera, that our perspectives on horsepower has changed. Only a couple of years ago, a 4-figure horsepower number seemed ludicrous. And yet the Veyron pulled it off with just 1,000 hp, a figure that now feels a little low by hypercar standards. The Chiron steps this up to 1,478 hp and 1600 Nm of torque, from 2,000 rpm to 6,700 rpm. The torque curve for the turbocharged 8.0-litre motor is unnaturally flat, which leads us to believe that there is plenty of torque and power left in reserve. After all, if Koenigsegg can develop 1,500-odd hp from a turbocharged 5.0-litre engine, Bugatti should be able to do much better.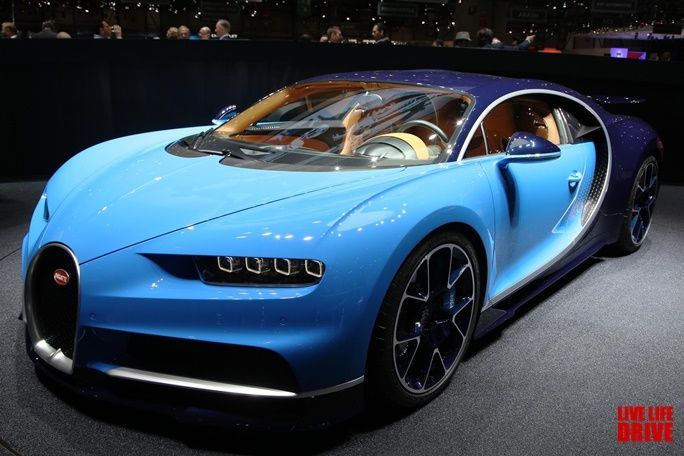 Power is sent to all four wheels through a 7-speed dual clutch transmission. Bugatti claims they are reaching the limit of acceleration on our current tyre technology, and it seems that even with launch control most cars are only capable of a 2.5-second sprint to 100 km/h. The Chiron manages to do it in just under 2.5, with a 0-200 km/h time of under 6.5 seconds, and a 0-300 km/h time of 13.5 seconds. These figures are close to the Regera, although the Regera is 3 seconds quicker to 300 km/h.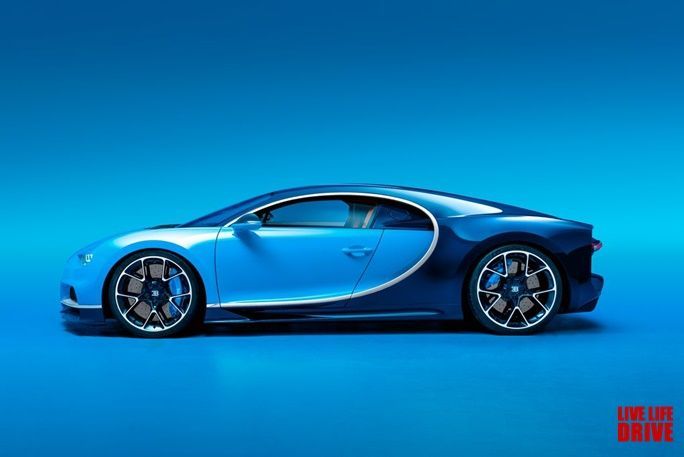 Proportionally, the Chiron is similar to the Veyron before it. The wheelbase hasn't changed by much, but overall length, height, and width have grown by a few inches. The chassis is said to be entirely new, even though the styling is evolutionary of the Veyron before it. With a torsional rigidity of 50,000 Nm per degree, the Chiron's chassis stiffness is on par with a Le Mans Prototype racecar. Between the chassis and the wheels is a set of air suspension that helps to keep the Chiron stable at higher speeds without compromising agility.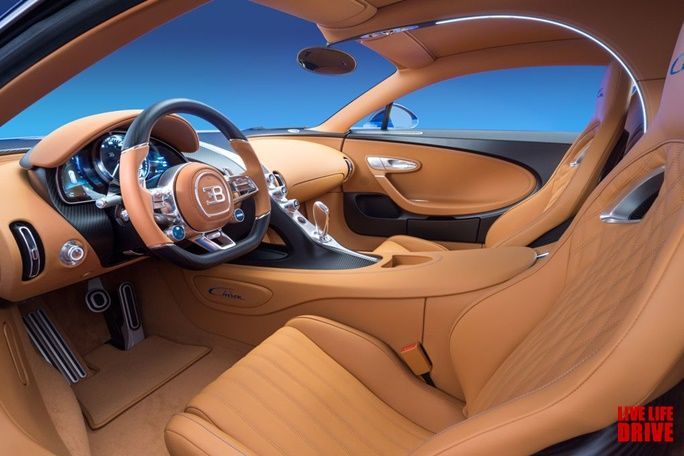 Speed Key allows the car to hit it's 420 km/h top speed
Hypercars can be slightly eccentric when it comes to interiors, and Bugatti has outfitted theirs with plenty of leather and brushed aluminium, over carbon fibre for form. Perhaps most notable of the additions to the cabin is a passenger airbag that can punch through the carbon fibre shell- which may eventually find it's way into other hypercars as well. There are various drive modes for the Chiron, including a rather strange Drift mode that forces the torque vectoring to rotate the car in a dramatic manner. The modes are Lift, Auto, Autobahn, Handling, and Top Speed- each adjusting the ride height and aerodynamics of the car to give the right characteristics for the use. Using a specific Speed Key allows the car to hit it's 420 km/h top speed - without which it will be limited to just 380 km/h. The deployable airbrakes and massive carbon ceramic brakes help to bring the Chiron to a quick stop.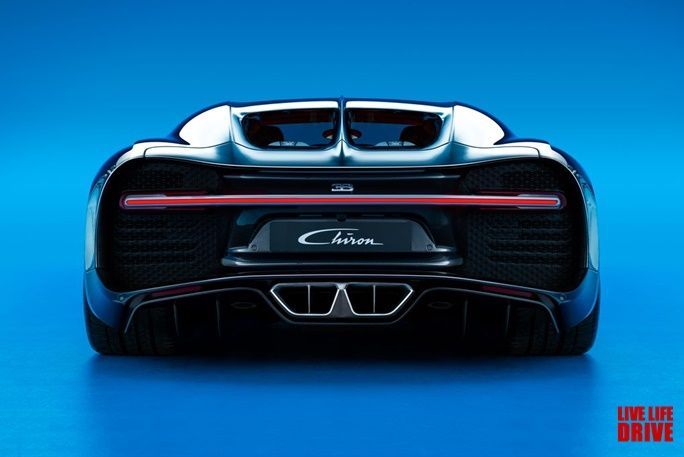 The Chiron will be a polarising car. These kinds of power and performance figures are not quite as staggering as they used to be, with so many hypercars crossing the 1,000 hp barrier, but one wonders just how hard the Chiron's motor can be pushed before it shatters.
---
---
---
---
Comments