The Bugatti Divo Is For More Than Straight Highways
Auto News We're used to seeing Bugatti making insanely powerful cars like the Veyron and the Chiron, but one little caveat is that these cars are mostly meant to do it in a straight line and for a relatively short duration. Tyres and fuel degrade in a matter of minutes when really pushing the envelope, which means owners have to pick and choose when they want to use their cars to the fullest potential. Some say that there is a room somewhere in Germany which monitors each Bugatti model worldwide by GPS, including telemetry, which is an added precaution when dealing with such a powerful car.
But Bugatti has just unveiled a different kind of vehicle at Monterey - it's the Divo, and it's "made for corners". Only 40 will be made, at 5 million Euros (RM 23,985,501), and all have already been accounted for within minutes of its unveiling. It's 35 kilograms lighter and produces 90 kilograms more downforce than the Chiron, with the same 1,500 PS turbocharged 8-litre W16 powertrain as the Chiron, albeit limited to a paltry 380 km/h.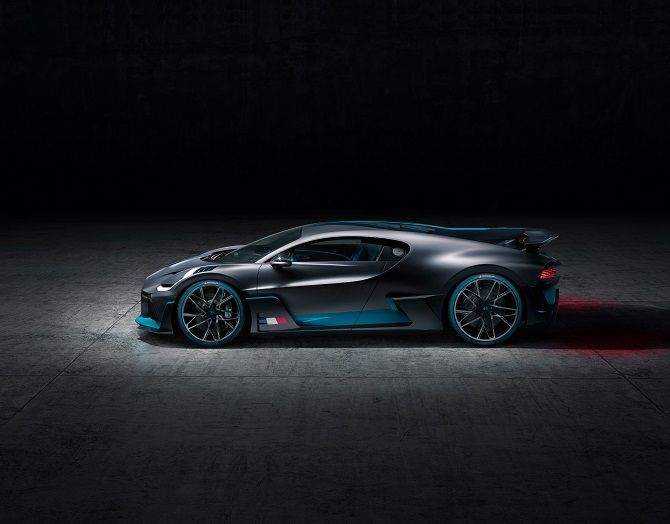 Bugatti regards itself as a coachbuilder in a way, but with such low production volume there's no other way to define it. The Divo has a redesigned front end, optimized for engine cooling and aerodynamics, as well as providing additional brake ducting and more rear downforce with a redesigned rear wing. Total downforce stands at 456 kilograms at speed, with a new peak lateral grip of 1.6G. There's no longer a top speed mode, but realistically how often would you use it?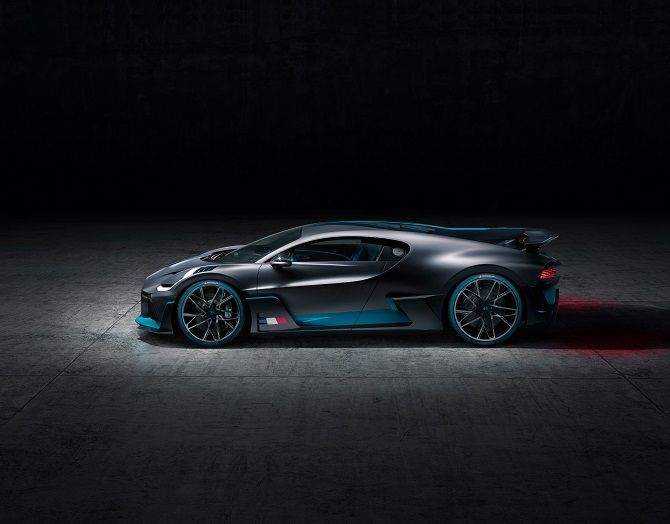 Where the Chiron and Veyron were high-speed cruisers, the Divo is agile and nippy with redesigned suspension and steering for better response and handling. It's sportier in all of its driving modes, and devoid of some of the creature comforts in an effort to shed weight and keep the car sharp. The result is a lap time that's 8 seconds quicker around the Nardo handling circuit, which is nothing to sniff at.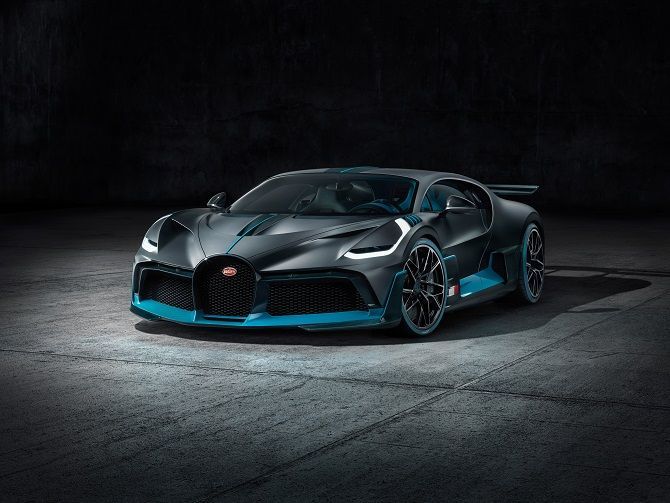 All in, it's a clever move by Bugatti to diversify their range of vehicles. A company can't exist functioning as a one trick pony these days, and while Bugatti is far from producing an SUV of sorts, this additional model gives way to an entirely different design direction. One can't say that they are losing their way with the Divo, because Bugatti is not necessarily defined by a singular model, and as evidenced by all 40 being sold out, the market is definitely receptive to a sportier Bugatti.
---
---
---
---
Comments