Car Insurance - Are The Add-On Options Important?
Insights Do you know what your car insurance policy covers? What isn't covered? Or do you think you've ticked all the boxes because you always opt for a Comprehensive Insurance Policy? As complete as that term and policy sounds, do you know that it doesn't actually protect you from every kind of damage or loss in the event of a mishap.
---
Even though a Comprehensive Insurance Policy (first-party) offers possibly the broadest coverage among other plans, there is still room for more protection. When buying car insurance, you'll have the option to extend the level of coverage on your policy with add-ons to help fill the gap for incidents that aren't covered by your basic insurance plan.
However, since optional coverage means optional charges, it is essential to understand what is on offer to know which ones to pick and which ones to pass on. Saying that however, if you really prefer complete peace of mind while on the road, then technically, all available added protection is beneficial.
With that being said, let us look at some of the optional coverage offered by RHB Group, as they have some well thought out add-ons which might come in handy if anything untoward were to happen to your vehicle or even passengers.
Unlimited Breakdown Towing
While more and more cars are being equipped with technologically advanced systems, which makes motoring a bit more convenient, it has to be said that the downside of these advancements is that the car relies heavily on many little sensors to operate optimally.
A tiny malfunction from one of those many sensors could potentially cripple your car and leave you stranded in remote locations, which is why it is best to have a backup plan in the form of an unlimited breakdown towing service as provided by RHB.
What you get for this additional add on is that in an event where your vehicle encounters a sudden breakdown within Malaysia, RHB's assistance provider shall perform an on-site repair or provide an unlimited towing service without any towing charges to tow your car either back to your home or to your preferred workshop if on-site repair is not possible.
Although this sounds more beneficial for vehicle owners who have older cars, trust us when we say that every car owner can benefit from this add-on, especially if the car is high in tech or not equipped with something simple like a spare tyre, which some new cars do not have.
Special Perils Add-on Covers
A Special Perils Add-on cover is basically an optional benefit that covers damages caused by natural disasters such as flash floods, storms, landslides, earthquakes, sinking of soil and other unexpected natural disasters, among others.
Although the chances of our vehicles being damaged by hurricanes and earthquakes are slim in Malaysia, floods and thunderstorms happen all the time, which is why it is advisable to get this coverage just to be safe. Remember the countless number of submerged cars seen on video or pictures during the rainy season? It happens, so it's best you get yourself protected from these potentialities.
What's best with RHB's Special Perils Add-on is that you can choose from either a Full Special Perils Cover or Limited Special Perils Cover to suit your coverage and financial needs, but it is wise to select the full cover as the full repair cost to be borne by the policyholder is zero, as opposed to the limited cover which may require you to pay for a portion of the repairs carried out. But then again, any extra cover is better than none.
Just before you carry on reading, if you're looking for an insurance quote for your vehicle, click here for an instant 10% online discount.
Betterment Contribution Waiver
The fundamental promise of a comprehensive motor insurance policy is to place your car in the same condition as it would have been before an accident occurred.
Let's say you were involved in an accident, and your car was sent for repairs, and new 'original parts' were used to replace the damaged parts, this would mean your vehicle is now better than before the accident.
You might not know this, but sometimes, you will be asked to contribute to the final bill under the clause of betterment charges which all insurance companies practice.
To protect vehicle owners from these additional costs, RHB offers a Betterment Contribution Waiver add-on, which basically lets you walk away from the repair cost scott-free. Of course, nobody likes unexpected expenses, so why chance it in the first place?
Full Body Spray Painting
Vehicle colour matching is one of the most challenging repairs to get 100% correct. While some colours are easy to match, others will show slight deviation from your car's original paint job, where it has probably aged or been exposed to excessive amounts of UV from the sun which has altered its colour slightly.
In the event of a need to repair your car from a damage claim, a new coat of paint is usually applied to the recently repaired area of the vehicle, causing the tone of the newly applied coat of paint to be different from the existing one.
To solve this problem, RHB now offers a Full Body Spray add-on, which provides a full-body spray painting for your entire vehicle which practically makes your car look brand new and uniform in colour. Non-matching paint on a car just makes a car look awful, not something you want to look at for the rest of your ownership duration.
Are the add-ons worth it?
When you top up your RHB comprehensive insurance policy, which covers death or injury to other parties, damage to other parties' property, loss/damage to your vehicle caused by theft or fire, damage to your vehicle due to accident, transportation of damaged vehicle, covers for legal representation and legal costs with the add-ons mentioned above, you can be pretty sure you will have one of the most worry-free experiences if anything were to happen to your car on the road.
Usually, add-ons are often overlooked by insurance buyers simply because many deem it unnecessary or expensive, but in the case of RHB's add-on options, it's pretty safe to say that all of their add-ons are pretty well thought of and will help make your insurance cover a bit more expansive, providing you all the protection that you need.
---
---
---
Related News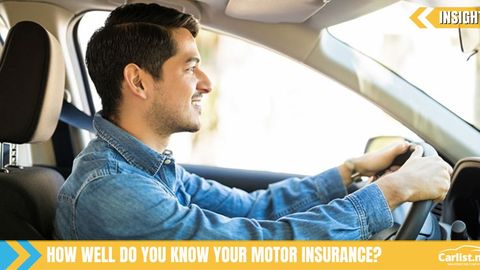 Insights
Auto insurance is a form of security provided by an insurance company to the owner or driver of a car against any damages to others and yourself in ...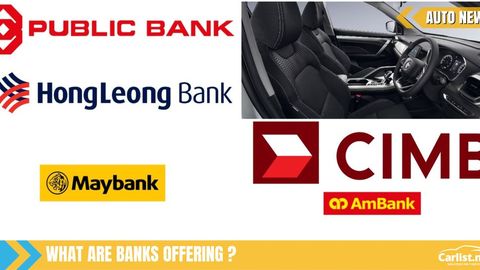 Auto News
We take a look at the loan moratorium offered by major banks in Malaysia under PEMULIH. Is the automatic six-month loan moratorium worthy of ...
---
Comments