Cara Pantas Dan Mudah Untuk Jual Kereta Belum Habis Bayar
Selling Guides Urusan jual beli kereta ini mudah sahaja sebenarnya, namun jika kereta yang mahu dijual itu masih lagi belum habis dibayar dan pembeli perlu membuat pinjaman, prosesnya agak sedikit rumit.
---
Cara Pantas Dan Mudah Untuk Jual Kereta Belum Habis Bayar
Katakan anda ingin menjual kereta anda dan pembeli sudah bersetuju untuk membeli kereta tersebut secara tunai, prosesnya mudah sahaja. Pembeli cuma perlu membayar nilai yang telah dipersetujui kepada anda. Kemudian, kereta tersebut haruslah dibawa ke PUSPAKOM (B5) untuk diperiksa sebelum menukar hak milik kenderaan di pejabat JPJ.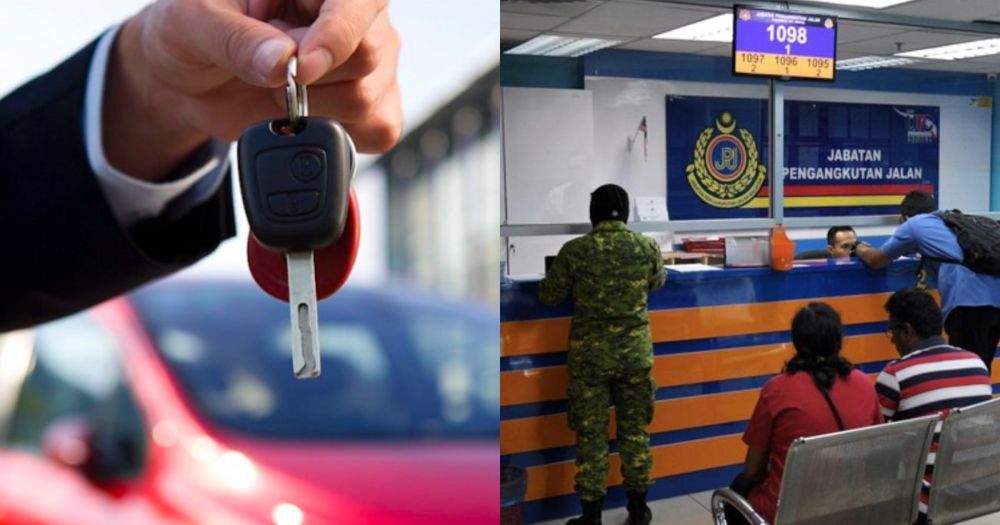 Jumlah keseluruhan bagi proses ini hanyalah bernilai RM130 sahaja (RM30 untuk pemeriksaan, RM100 untuk proses penukaran hak milik). Bagaimanapun, proses ini menjadi lebih sukar sekiranya kereta yang ingin dijual itu masih belum habis dibayar dan pembeli terpaksa memohon pinjaman bagi membeli kereta anda kerana ia bakal melibatkan institusi kewangan seperti bank.
Pihak bank akan memerlukan anda untuk melakukan Pemeriksaan Sewa Beli di PUSPAKOM (B7) yang memerlukan anda untuk membayar kos tambahan sebanyak RM60. Proses B7 ini lebih mengambil masa berbanding B5. Pembeli juga perlu mendapatkan kelulusan pinjaman sewa beli yang memerlukan lebih banyak kertas kerja terlibat memandangkan ada bank lain yang akan membayar baki tunggakan tersebut kepada bank anda sebelum kereta dapat dijual. Bagaimanapun, cara ini hanyalah sesuai sekiranya harga jualan kereta anda lebih tinggi daripada baki tunggakan pinjaman.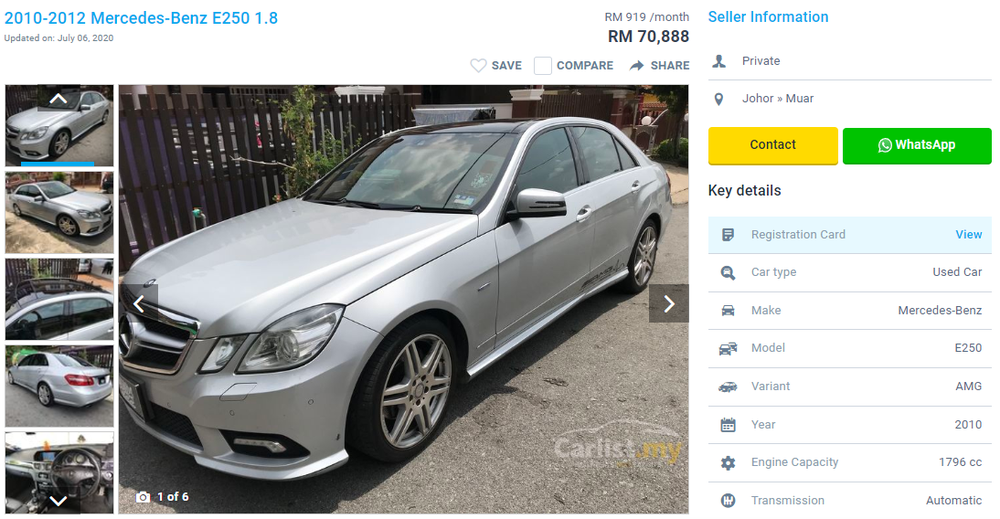 Jika harga jualan kereta tersebut lebih rendah daripada nilai tunggakan pinjaman, prosesnya agak sedikit rumit. Contohnya, jika anda ingin menjual kereta anda pada harga RM45,000 tetapi masih mempunyai tunggakan pinjaman sebanyak RM50,000, anda perlu menambah RM5,000 extra hanya untuk menjual kereta tersebut.
Ada juga penjual yang tidak kisah untuk menambah sedikit wang kepada pihak bank sebelum menjual kereta. Dalam hal ini, anda boleh melakukan bayaran tambahan kepada bank anda, dapatkan penyelesaian pinjaman dan pengeluaran dokumen yang berkaitan dan berikan kepada pihak bank pembeli untuk diproses sebelum urusan jual beli dapat diteruskan.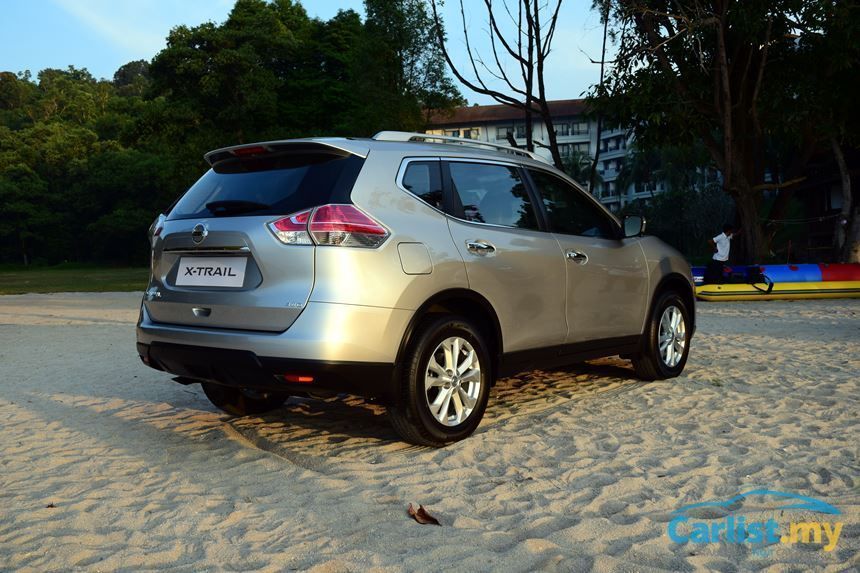 Walau bagaimanapun, terdapat sedikit kesukaran dalam melakukan proses ini kerana rata-rata bank memerlukan anda untuk menjelaskan terlebih dahulu tunggakan tersebut sebelum kenderaan tersebut boleh dilepaskan dan dijual. Maksudnya, anda perlu membayar nilai tunggakan RM50,000 terlebih dahulu sebelum pihak bank pembeli membayar anda semula. Mana nak cari duit?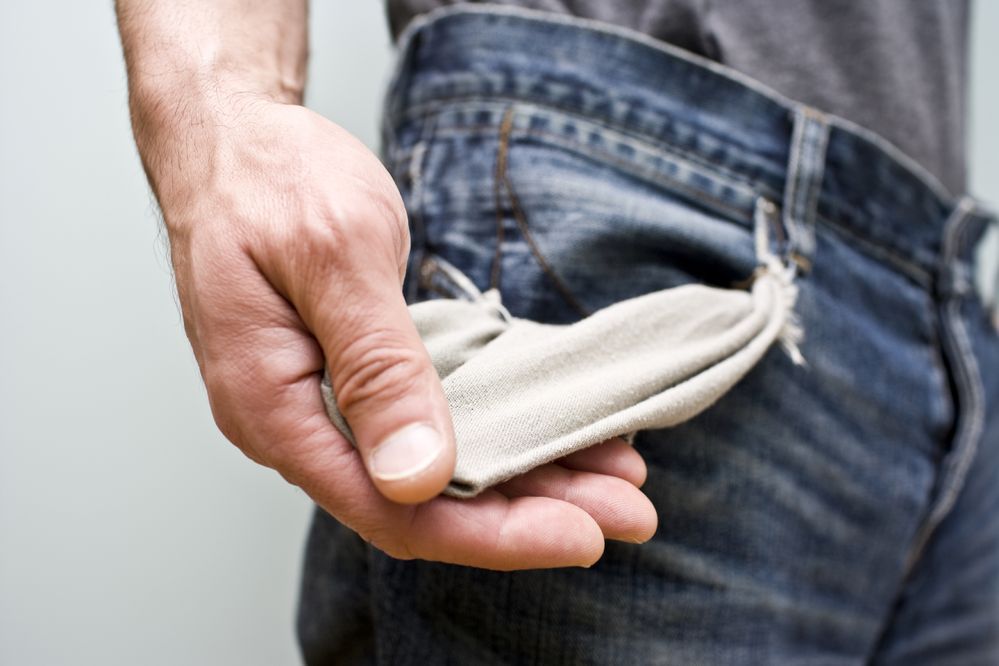 Melainkan anda ada duit berkepuk-kepuk dirumah, proses ini tidak akan mendatangkan masalah kepada anda. Tetapi jika tiada, nampaknya anda tiada jalan lain lagi melainkan sekiranya anda jual kereta anda pada pengedar kereta terpakai.
Pengedar kereta terpakai kebiasaannya akan menawarkan nilai tukar beli (trade-in) pada taraf 15-25 peratus lebih rendah berbanding nilai pasaran kerana mereka yang akan menyelesaikan nilai tunggakan kereta itu. Tambahan pula, pengedar kereta terpakai ini tahu bahawa anda sebagai penjual tidak mempunyai banyak pilihan lain pada waktu itu.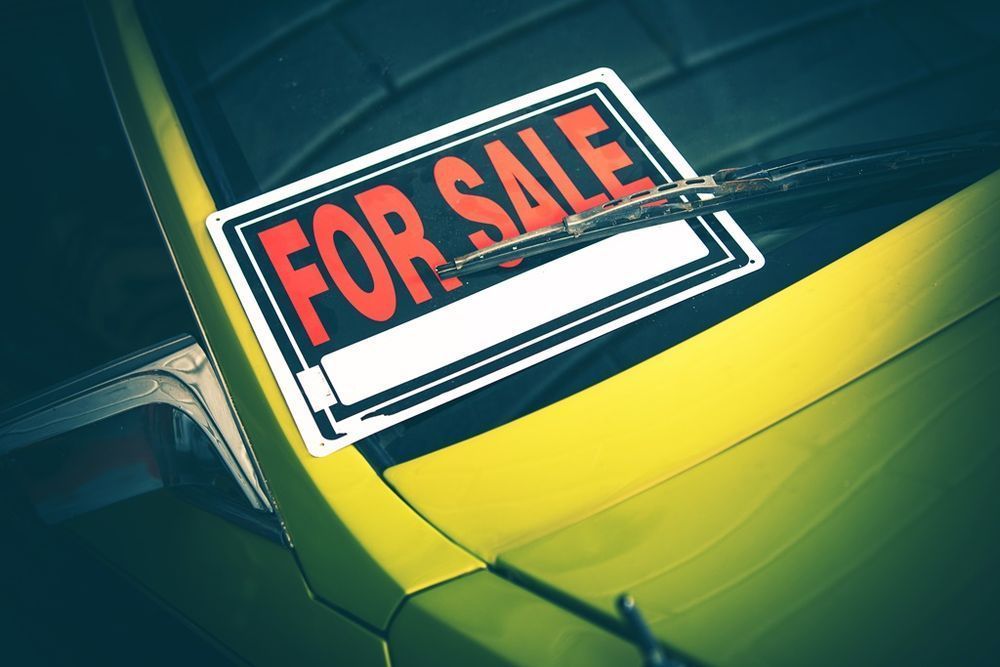 Selain itu, terdapat beberapa caj pemprosesan yang akan dikenakan kepada anda seperti:
Fi Invois
Fi pemprosesan
Fi persetujuan
Fi JPJ
Fi PUSPAKOM
Fi E-Auto
Servis
Caj perkhidmatan
Nilai keseluruhan: RM4,000 – RM5,000
Anda perlu ingat bahawa kereta yang anda jual kepada pengedar kereta terpakai bukanlah kereta yang datang daripada simpanan mereka. Pengedar kereta terpakai ini hanya berkhidmat sebagai broker kepada penjual dan pembeli sahaja.
Walau bagaimanapun, penjual kini ditawarkan dengan pilihan terbaru iaitu dengan program Essential Services yang ditawarkan di Carlist.my. Dengan program ini, Carlist akan membantu mereka yang ingin menjual kereta tetapi tidak mempunyai sumber atau pengalaman untuk menyelesaikan urusan jual beli kereta ini.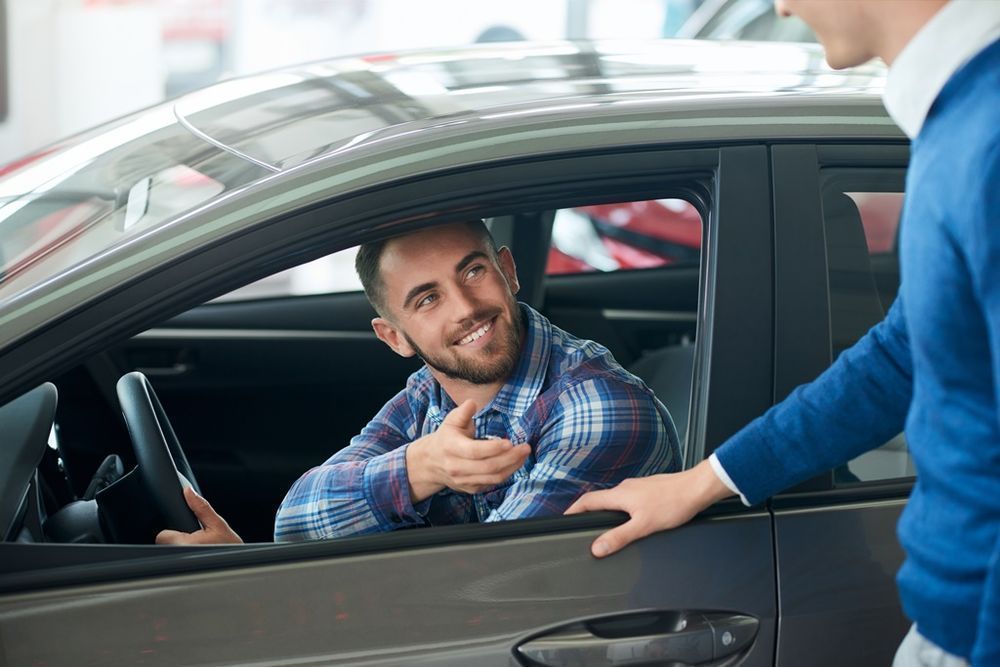 Jika berminat dengan servis ini, pembeli cuma perlu berhubung dengan pasukan kami dan menyediakan info-info releven mengenai kereta tersebut. Bayaran yang dikenakan pun tidaklah tinggi, namun ianya amat berbaloi jika nak dibandingkan dengan melakukan proses ini secara sendiri. Antara perkara yang termaktub dalam Essential Services Program adalah:
Persetujuan pembeli dan penjual
Pemeriksaaan PUSPAKOM (B5 & B7)
Penukaran Hak Milik Di JPJ JPJ
Penyerahan dokumen pinjaman sewa beli
Insurans & Cover Note (tidak termasuk insurans Premium)
Pengeluaran Cukai Jalan (tidak termasuk amaun cukai jalan)
Menariknya, pembeli cuma perlu membayar RM1,200 (RM 200 sebagai bayaran pendahuluan non-refundable, manakala baki RM1,000 perlu dibayar setelah pinjaman anda diluluskan).
Bagi penjual kereta pula, anda akan dicaj sebanyak RM500 bagi urusan proses Pengendalian Penyelesaian Pinjaman. Ini bermakna Carlist,my akan menguruskan baki penyelesaian pinjaman dan kertas kerja untuk kereta anda setelah pinjaman pembeli disetujui.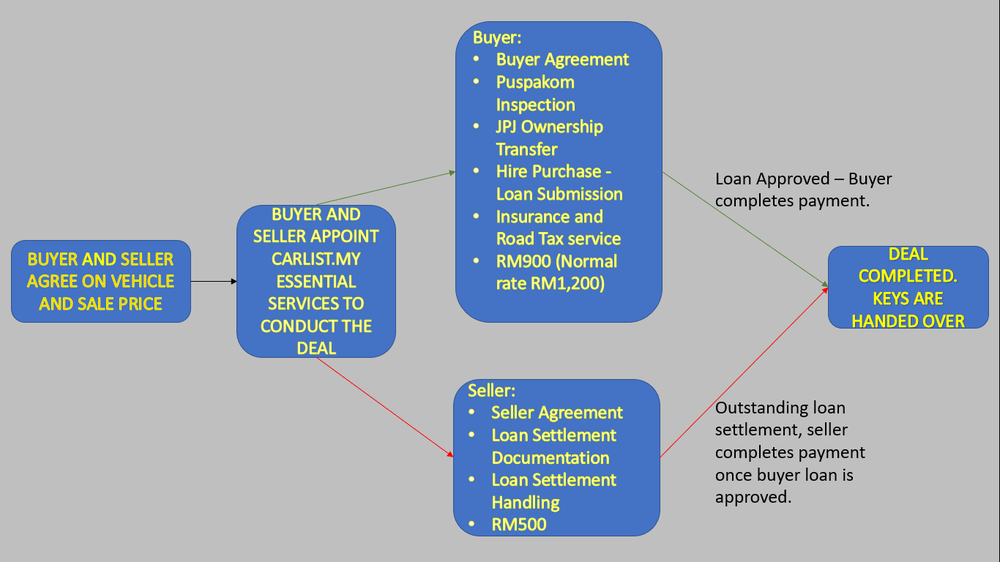 Perlu diingatkan bahawa TIADA perkhidmatan lain seperti ini yang menawarkan kos yang jauh lebih rendah seperti Carlist.my. Selain itu, penjual juga boleh menjual kereta mereka melalui lelong di CarlistBid. CarlistBid melakukan lelongan mingguan dengan lebih daripada 1500 penjual yang dipercayai (dengan rekod prestasi hebat) untuk mendapatkan kadar harga terbaik untuk kereta anda.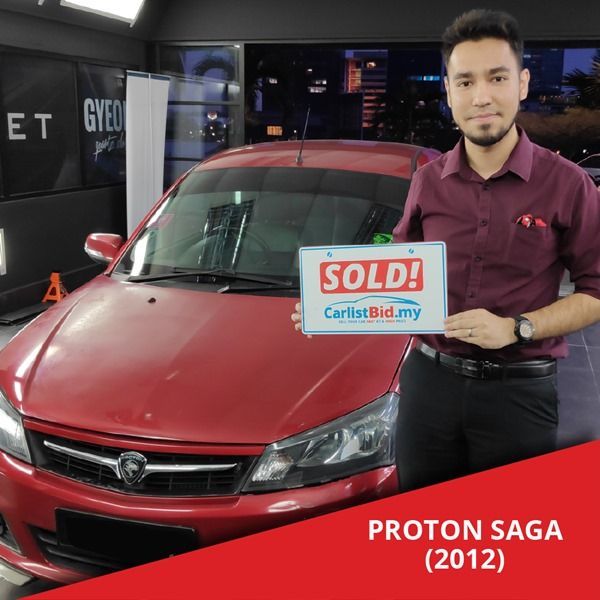 Carlist.my juga mempunyai prestasi yang sudah terbukti dalam menjual pelbagai kenderaan dengan harga yang lebih tinggi daripada nilai pasaran. Nak jual kereta anda secepat mungkin? CarlistBid merupakan cara menjual kenderaan anda yang terpantas, paling selamat dan telus! Tak percaya? Cuba sekarang.



For more latest car news, reviews, car buying guides and videos visit us at Carlist.my Auto News.
Check out all the best new & used car deals in Malaysia at Carlist.my.
Sell your car fast with the best offer? Visit us at CarlistBid.my.
Get your latest new car promotion here also.
---
---
---
Comments