Classic Style, Woven with Future Tech - BMW Concept race suit by Puma
Live Life Drive Though sporting a shape that borrowed cues heavily from the original 1975 12 Hours of Sebring winning 3.0 CSL, the 3.0 CSL Hommage R concept car reinterpreted some of the original's designs to the modern age such as the blue LED crosses on the headlights referencing the race car's headlight taping, or the wooden dashboard which is able to act as a display. In keeping with the theme, Puma, in collaboration with BMW, has produced a Concept racing outfit to go with the Hommage R concept car.
Comprising of suit, gloves, and boots, the racing outfit was designed to incorporate innovations that would enhance the driving experience for the driver. By using Bluetooth connectivity, the BMW Concept race suit is able to connect with the car, and relay information to the suit and the driver's helmet. Information from the car is also display through the helmet's visor, which serves as a head-up display to give drivers all the information he needs to know without having to take his eyes off the road ahead.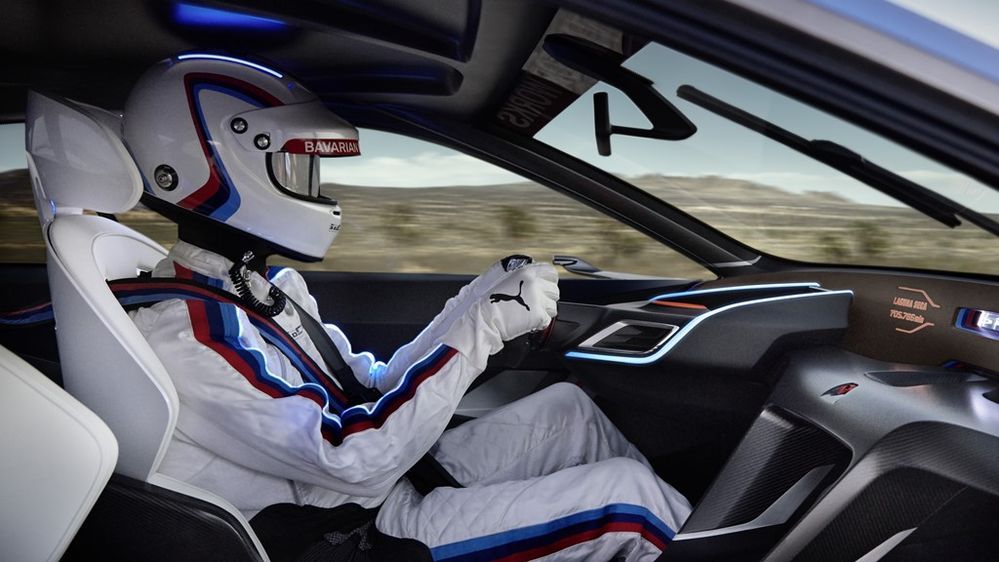 Modelled on Puma's classic T7 track jacket, the T7 stripes have been modified to integrate the BMW's iconic M stripe and LED lights. The LED lights on the suit would illuminate when the driver's gloves touch the steering wheel, which serves as a visual reference for the wireless data that is being transmitted between the car and the driver's outfit. The suit also features a custom quilting design inspired by the architecture of the BMW Welt building, and the quilting seen on the CSL's seats.
Besides wireless connectivity, the racing outfit is made with a number of Puma's innovations to deliver a more comfortable fit, such as its ProKnit technology integrated into the tubular knitted midriff panel. Whereas its racing shoes come with the PUMA Disc closure system that creates an optimised fit for each driver, and features a carbon-fibre internal footbed and external heel counter, designed to improve pedal feel and stability.
---
---
---
---
Comments