CV-1 Is An EV From The Russian AK-47 Assault Rifle Manufacturer Kalashnikov
Auto News Diversifying comes in many shapes and forms. Concern Kalashnikov JSC, the manufacturer of the AK-47 assault rifle has showcased its first-ever electric vehicle (EV) at the Army 2018 international forum.
Called the CV-1, the EV from the giant Russian firearms and weapons manufacturer, features a design that pays homage to the IZH-21252 'Combi', a well-known car from the 70s. The design of the CV-1 features six LED headlights, three on each sides, breaking the rather monotonous but large front grille.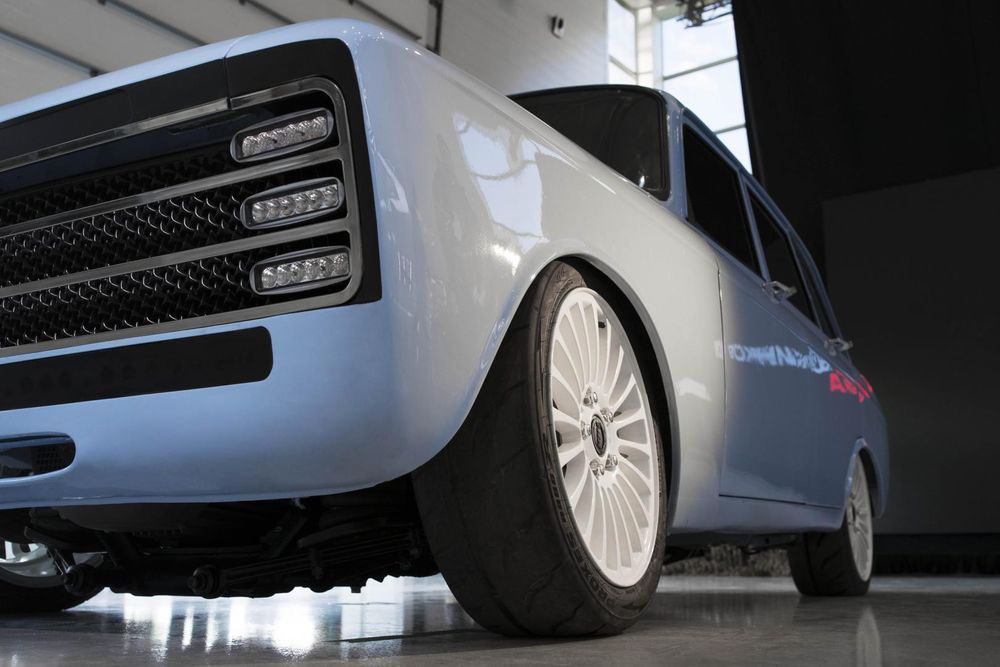 According to Kalashnikov, the CV-1 is powered by a 90 kWh battery, capable of accelerating the little EV from a dead stop to 100 km/h in just 6 seconds. The company also mentioned that the range is 350 km.
Other highlights of the CV-1 include Kalashnikov's in-house developed control system and a compact inverter.
Photo & Video credit: Kalashnikov Media
---
---
---
Comments