Cycle & Carriage Celebrates 120th Anniversary With Star Galleria, Rubbishes Rumours Of Exit
Auto News If the customer can't come to the showroom, then bring the showroom to the customer. That's the intent of Cycle & Carriage Bintang Berhad's (Cycle & Carriage) latest initiative to grow its Mercedes-Benz dealership business – the Star Galleria mobile showroom.
The 20 x 8 feet mobile showroom, or as Mercedes-Benz calls it - Autohaus – will be touring to towns not represented by the company's 13 outlets. The mobile showroom is equipped with Wi-Fi and in-built digital devices, as well as refreshments counter, thus creating a comfortable space for customers to explore the Mercedes-Benz range and financing offers. Selected Mercedes-Benz models will also be available for test drives.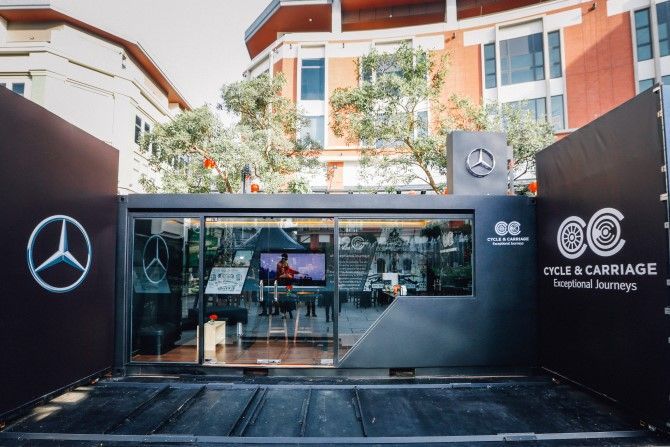 The Star Galleria tour kicked off today at Plaza Arkadia in Desa Park City, Kuala Lumpur and will be heading off to Kulim next weekend.
"This is our effort to enhance the automotive retailing experience, blending a mobile approach that gives customers a taste of that Mercedes Benz luxury with Cycle & Carriage's hospitality, in places that are unexpected. Leveraging our extensive network and deep-rooted presence in Malaysia, we believe that the Star Galleria will provide Mercedes-Benz fans a more personal and memorable brand experience truly whenever and wherever," said Cycle & Carriage CEO Wilfrid Foo.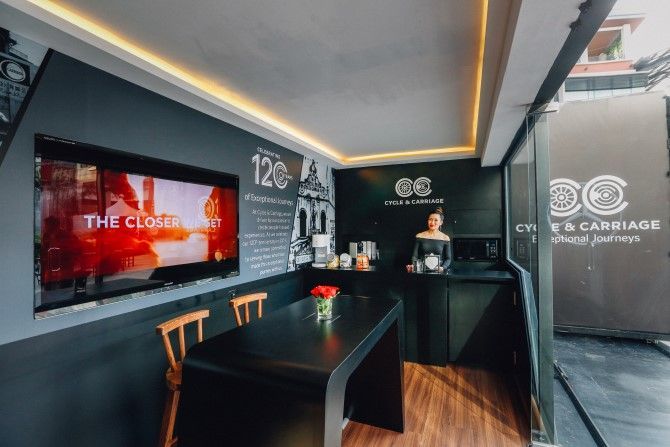 When asked to comment about rumours of Cycle & Carriage exiting the Mercedes-Benz retail business, CEO Wilfrid Foo said, "The reality is that we don't respond to rumours and speculations, that's the honest truth. As you can see we are celebrating our 120th anniversary. We have also invested convincingly across our network, refurbishing our outlets in Mutiara Damansara, Ipoh, and Johor Bahru. That shows our commitment to the Mercedes-Benz network and Mercedes-Benz brand, towards our retailing and after-sales business for many years to come."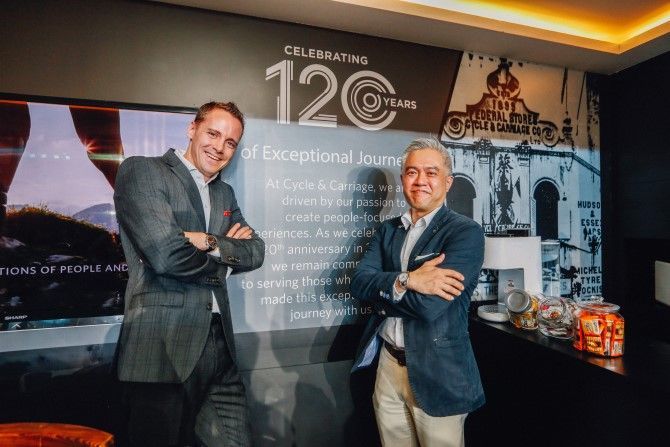 "I do not want to respond to rumours but I want to tell you that retailing and after-sales businesses are core for Cycle and Carriage Bintang, and we intend to retain our Mercedes-Benz customers for many years to come," said Foo, who stressed that on-ground activities like the Star Galleria mobile showroom initiative, is sufficient to answer any rumours of Cycle & Carriage's exit.
"Cycle & Carriage, a made in Malaysia brand, is proud to be here for 120 years and we intend to continue doing so for many more years to come," he added.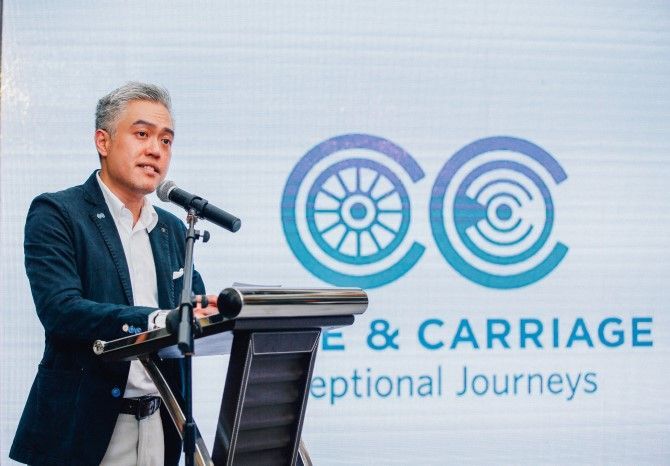 Cycle & Carriage CEO Wilfrid Foo.
Earlier last week, a report by The Edge Malaysia Weekly, which was later repeated by BFM radio, claimed that Cycle & Carriage could exit the retail business to focus only on selling spare parts and servicing Mercedes-Benz vehicles. Citing unnamed sources who are not from Cycle and Carriage, the report also claimed that Cycle & Carriage will sell the retail business to national sales company Mercedes-Benz Malaysia (MBM).
In December last year, Cycle and Carriage sold its 49 percent stake in MBM to Daimler AG, but this should not be misread as step to Cycle and Carriage exiting the Mercedes-Benz retail business.
Separately, MBM's Vice-President of Sales and Marketing for Passenger Cars Mark Raine has reiterated that MBM's business is in wholesale and it has no interest in retail.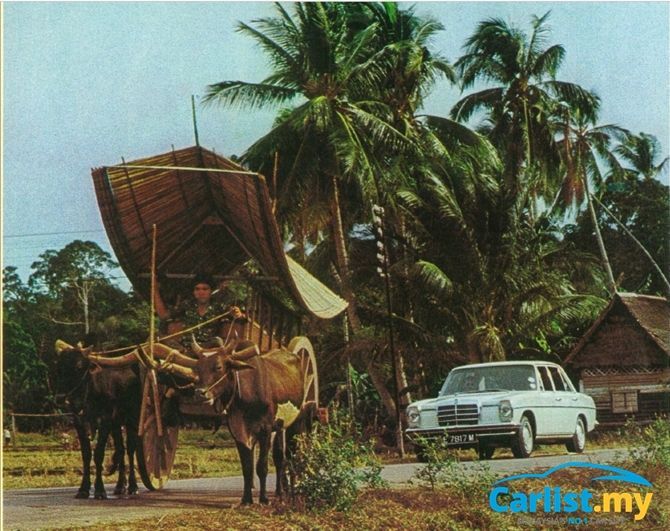 "We congratulate Cycle & Carriage on its 120th anniversary, an impressive milestone. Mercedes-Benz Malaysia and Cycle & Carriage share a long-term partnership and friendship spanning 67 years. Cycle & Carriage is key to the expansion of the Mercedes-Benz brand in Malaysia. They complement our extensive product range with best-in-class service. We look forward to continue building on this friendship to better serve our customers and fans," said Raine.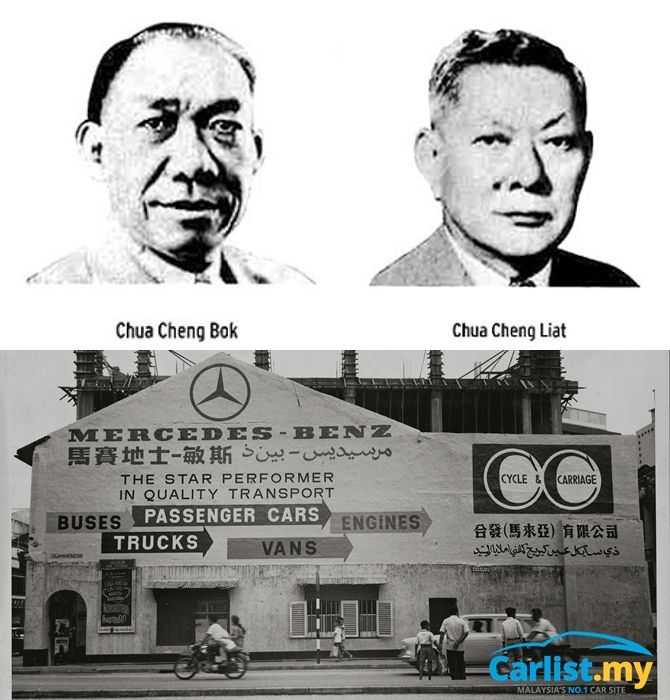 Founded by the Chua brothers as the Federal Stores in 1899, Cycle and Carriage now operates in Malaysia, Singapore and Myanmar. The company is primarily associated with Mercedes-Benz but in Singapore, the brand also represents Citroen, Mitsubishi, and Kia. In Myanmar, it also sells Mazda vehicles.
---
---
---
Comments