Daigo Saito Puts 800 hp Stroked 2JZ In New Toyota Supra, Sponsored By Gazoo Racing
Auto News We knew it would happen, we just didn't think it would be so soon. A number of drifters have started builds based on the new A90 Toyota Supra, and quite a few are using the infamous 2JZ-GTE as a base for performance. They most likely receive the car as an empty rolling shell before they put in their own powertrains, drivetrains, and engine management units.
The most complete example so far is from Daigo Saito, who's running a 2JZ-GTE that's been stroked up to 3.4 litres by HKS, and then pushed to a whopping 800 hp. There's no word on what gearbox or rear differential he's using, but the car seems to have survived its first day of testing. The main sponsor for this year is, surprisingly enough, Gazoo Racing.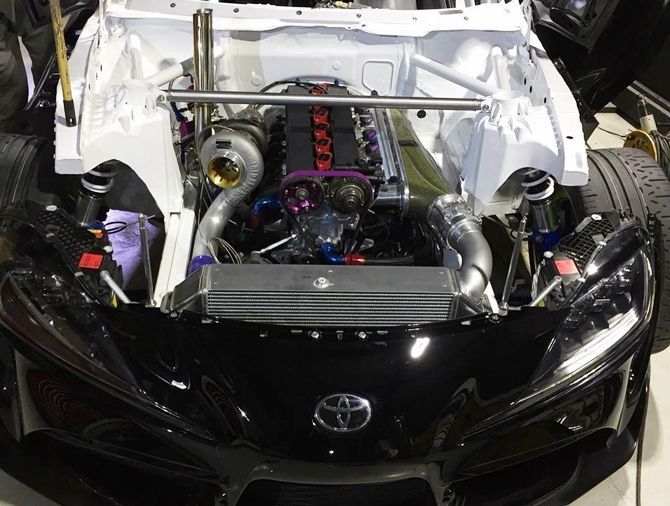 This particular drift car will make its public debut during the D1GP All Star Shoot-out in Odaiba, Tokyo on the 23rd to 24th of March. Following this event, Daigo Saito will use the same car to compete in the rest of the D1 Grand Prix events for the year, beginning in June. That Pandem wide body kit is undoubtedly going to see many replacements over the course of this year's competition.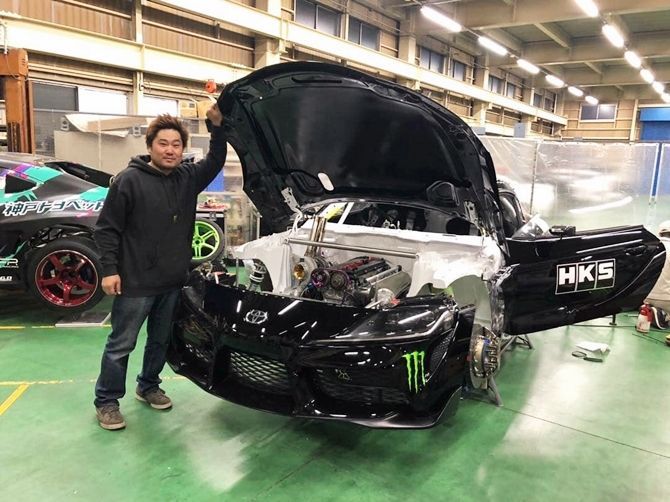 Before fans gloat over the swapping out of the BMW powertrain for an old Supra one, consider the context for a minute. In drifting, reliability is one of the key requirements and the BMW engine's limits are unknown as of yet - especially in competition situations. This means that many cars no longer run their original engines; in the United States, many drift teams run big V8 engines, with very few going for left-field choices like Frederic Aasbo's Camry-powered Corolla drift car.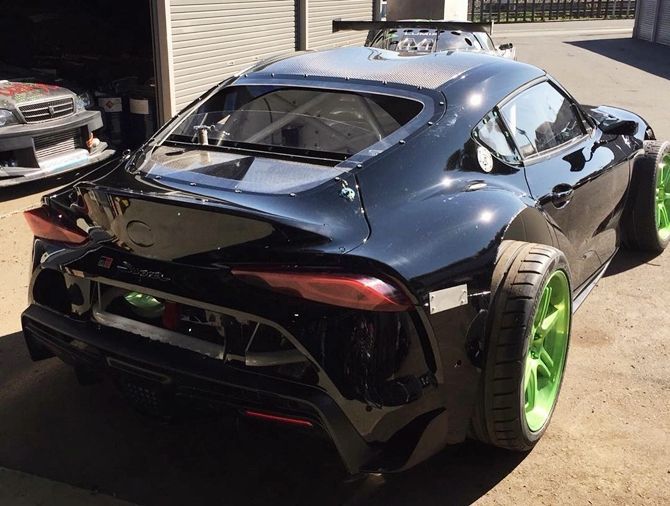 The 2JZ-GTE is an engine that tuners and teams know well, so for the time being it's a solid choice that will allow them to make it through the season with little to no headaches. Even for the upcoming Super GT spec Supras, they will likely see a competition controlled powertrain in the form of a 2.0-litre single turbo engine. Such is the nature of motorsports.
---
---
---
---
Comments