 Ryo Yanagisawa has been drawing cars since he was seven, and knew very well that his life purpose was to design good cars.
When Yanagisawa-san was still at an impressionable age, Marcello Gandini had just shocked the world with the wedge-shaped Lamborghini Countach. The visual impact of the Countach left a deep impression on the young Yanagisawa.
"I loved the Lamborghini Countach and I yearned to own one. I was obsessed!" he said.
He started reading everything he could about Gandini. The more he learned about him, the more he wanted to emulate his childhood hero.
After graduating from Japan's prestigious Tama Art University, he immediately joined Mazda in 1991.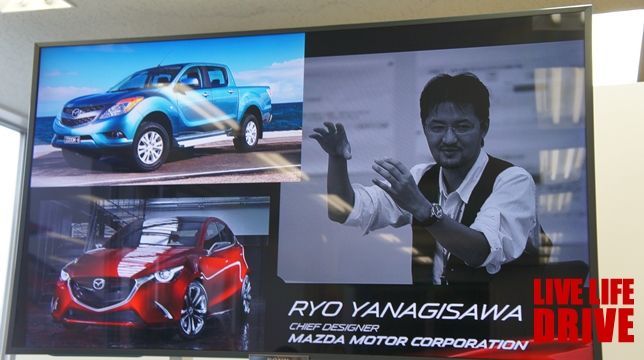 Yanagisawa served as assistant chief engineer for both the CX-9 and the previous generation Mazda 5. His first product as chief designer was the BT-50, and most recently the all-new Mazda 2.
In most car companies, designers compromise to meet the demands of engineers.
"I am fortunate that I am in Mazda, as now is a very good time to be a designer at Mazda," he said, adding that at Mazda, engineering teams play a supporting role to realise the needs of the designers. This explains why Mazda's production models look so similar to its concept cars.
While designers in other car companies are often forced to change much of their design concept before an engineering team makes the necessary sign-off for production, the engineers in Mazda are tasked with finding solutions to realise the designer's ambitions.
As a small company, Mazda had to think and act differently. It was decided that since design had been proven to be a powerful tool in attracting customers, the company would reverse the industry's conventional engineering-centric hierarchy that applied when developing a new model.
"It was shortly before Mazda and Ford parted ways that the company decided that designers should play a leading role," said Yanagisawa.
Compared to his previous experience with the CX-9 and the BT-50, Yanagisawa-san explained that designing a small car is more challenging than designing a large car.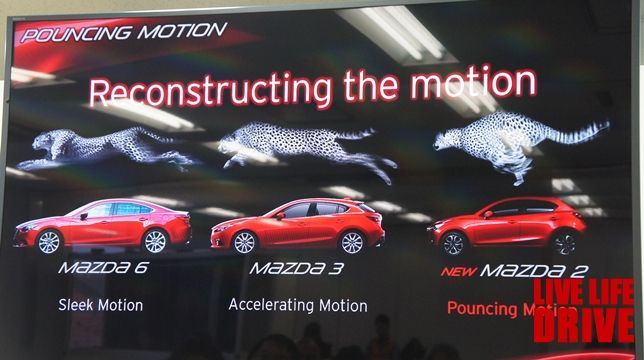 "Because small cars lack width and length, it is more difficult to express the 'Pouncing Motion' elements that underscore Mazda's Kodo design language," he said.
"In the rear for example, because small cars lack width and mass, it is harder to express the cheetah-like pouncing stance," he added.
Unlike the longer Mazda 6 and Mazda 3, the Mazda 2's shorter length means that it can't express the sense of accelerating motion, likened to a cheetah chasing its prey. The solution then, was to change the expression into a pouncing motion, which he demonstrated in his Mazda Hazumi Concept, a design that was later chosen to succeed the Mazda 2.
The Hazumi Concept had a rather rakish A-pillar. "By pulling the A-pillar further inward while maintaining the same pivot point on the roof, it gives the illusion that mass is concentrated in the rear-half of the car without compromising cabin space," he said.
A rising shoulder line and contours above the rear wheel-arches also give the illusion that energy is being compressed in the rear, like a cheetah crouching, getting ready to pounce.
Yanagisawa-san explained that Hazumi means, "to bound" or "to spring up" in Japanese.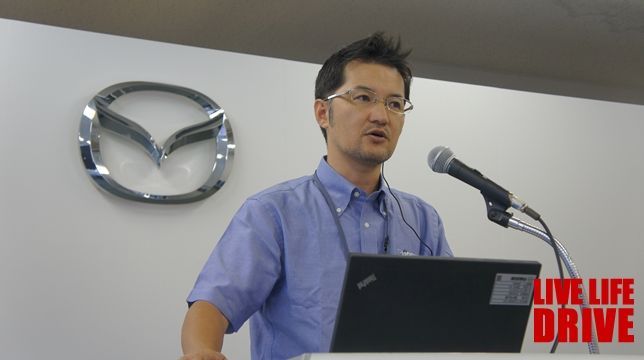 The production car's four-segment LED-daytime running lights (not available here) are also designed to mimic the eye of a cheetah. The same treatment also applies for the tail lights.
Interestingly, this exceedingly good interior design is credited to two women - interior designer, Yuki Suga, and colour and material designer, Mie Tanaka.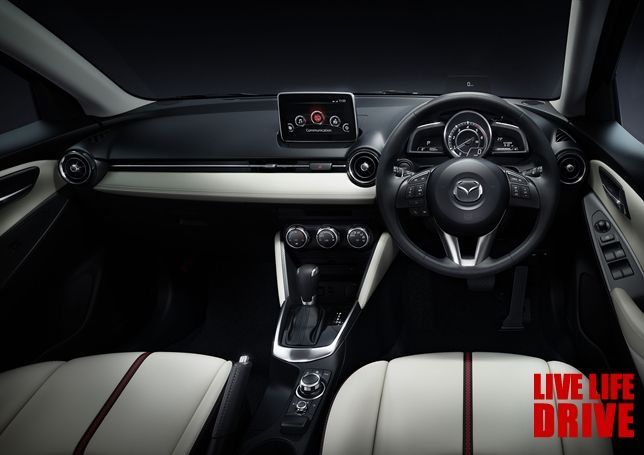 Ms. Suga drives a first generation MX-5, which says a lot about her interest in cars. She explained that the main challenge in designing a driver-focused cockpit in a small car is the lack of width.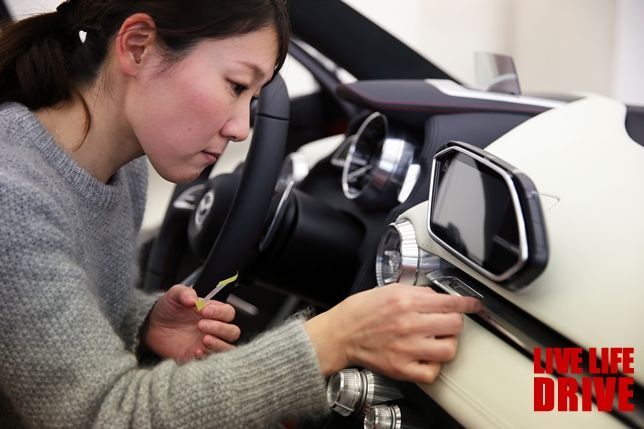 "If you try to do the same with a B-car, however, passenger seat area will inevitably look too narrow and its horizontal breadth be compromised," she said.
A simply solution was to use position round air-conditioning vents at either sides of the instrument panel to create a sense of symmetry, but a thinner air-conditioning vent is used on the passenger-side of the centre stack, this allows the dashboard height to be kept low.
Her colleague, Ms. Tanaka said "The car has a high quality finish exceeding the B-car-class level."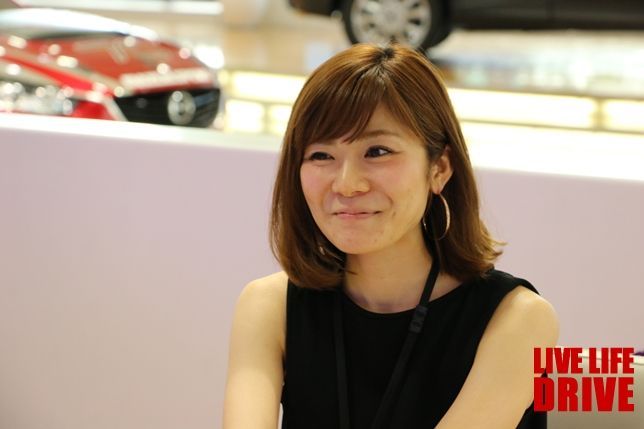 Elaborating on Mazda's Kodo design language, Yanagisawa-san said, "Cars are merely lumps of metal on wheels, but Kodo design breathes life into these lumps of metal. That's Mazda's design philosophy."
On the question how long more the Kodo design language can last, Yanagisawa-san said, "That's a bit hard to say. The philosophy of Kodo design is to transfer the image of a fast animal onto a car. The design may change, but the philosophy will remain for years to come."
I also asked Yanagisawa-san's opinion on the current trend of many car companies adopting similar looking designs across their cars, at the expense of individual identity.
He explained that while it is true there is some dilution in model identity to promote stronger brand identity, Yanagisawa-san pointed out that Audi's strong performance around the world is a good indicator that such design philosophies do work.
"Among all the brands, Audi follows a common brand identity the most. Many of their models look very similar, from the A1 to the A8," he said.
"Mazda is not a big company, so we can't follow companies like Toyota (which have a very strong model design identity for all their models, but a weaker brand design identity). For us, it is more important to build a strong common brand image across all our cars," he explained.
He explained that this is another reason why all recent Mazda passenger cars are introduced with the Soul Red exterior colour.
"Soul Red was chosen to promote brand identity. Although individual identity may suffer compared to Toyota, Mazda has no intention to be like Toyota. Mazda is smaller and needs to use creative ways to promote itself.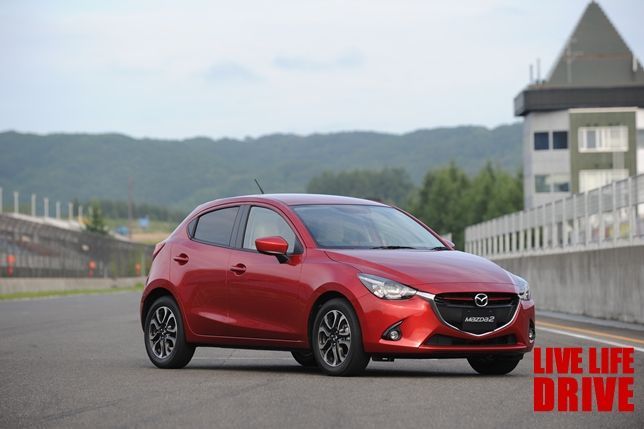 Yanagisawa-san chose this career path in pursuit of his childhood love for car designs. His ultimate dream is to design a supercar, something which he has yet to do at Mazda.
While Mazda still makes the MX-5 roadster, Yanagisawa-san yearns for a chance to have a go at designing a proper sports car for Mazda. One only needs to look to his personal car, a Mazda RX-8, to understand his burning desire to design a successor to Mazda's legend.
---
---
---
Comments