DIY Baiki Cermin Kereta Retak Serendah RM20 – Tak Perlu Hantar Ke Bengkel!
Car Owners' Guides Cermin kereta anda retak? Jangan stress kerana setiap masalah ada penyelesaiannya. Yang paling penting, boleh DIY!
---
Sebelum kita pergi lebih mendalam dengan cara-cara untuk baiki cermin kereta yang retak, lebih baik sekiranya kita faham dan tahu dulu apa sebab-sebab yang menyebabkan cermin kereta ini boleh retak. Keretakan pada cermin kereta anda boleh terjadi berdasarkan banyak sebab seperti berikut: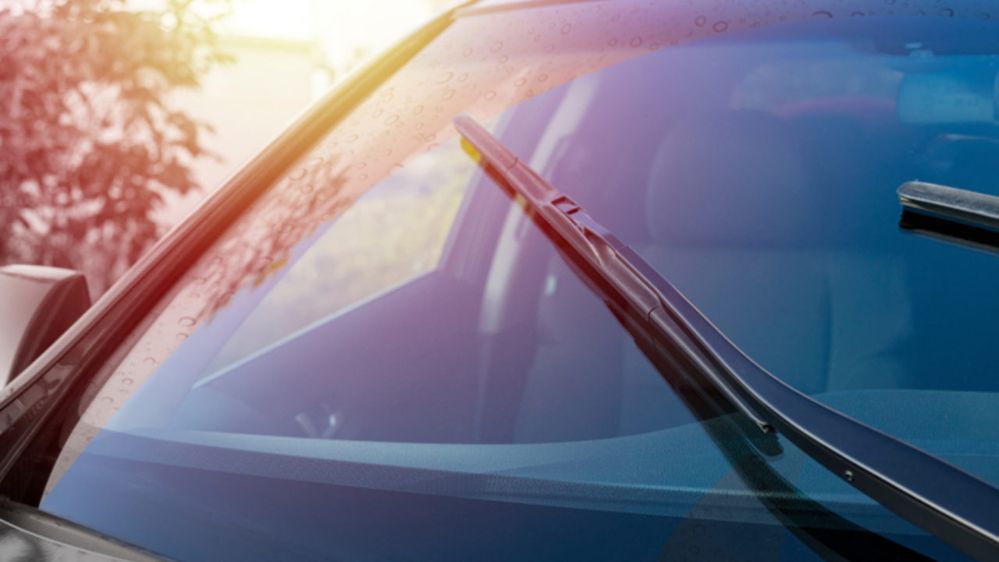 Daya ketahanan cermin hadapan yang dikeluarkan oleh pengeluar kebiasaannya amat kuat. Namun kalau cermin anda pernah pecah, dan bengkel guna cermin yang berkualiti rendah, risiko untuk cermin tersebut retak adalah lebih tinggi berbanding cermin asal.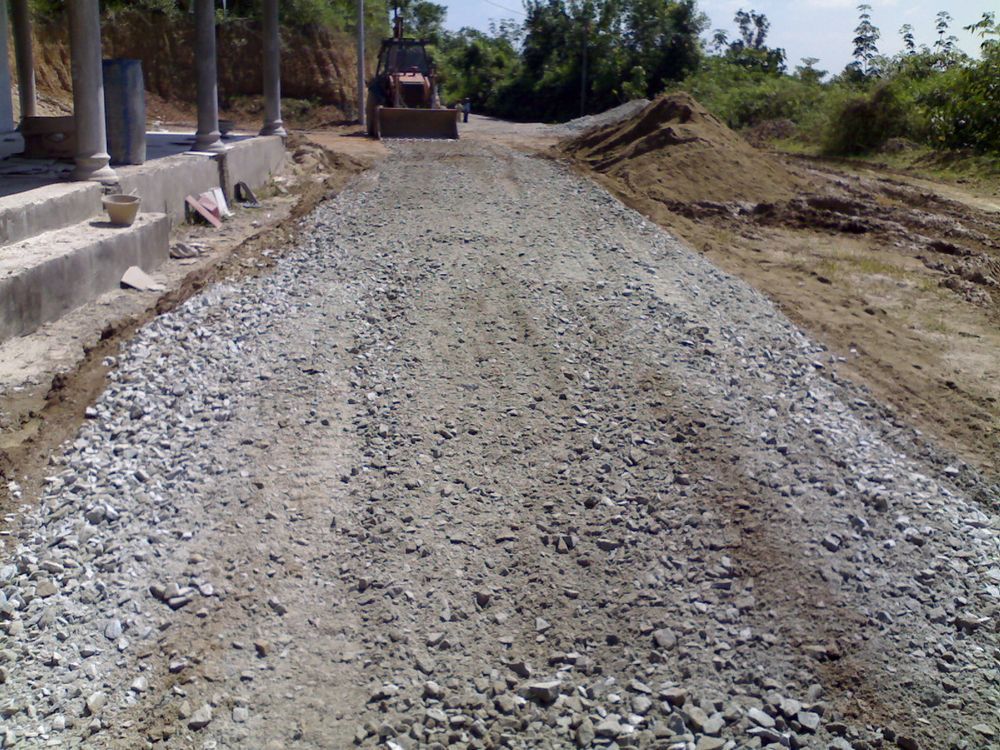 Berhati-hatilah sekiranya anda melalui jalan berbatu kerikil kerana batu itu berpotensi untuk terpelanting dan menghentam cermin hadapan anda. Pastikan anda menjaga jarak kenderaan anda dengan kenderaan di hadapan.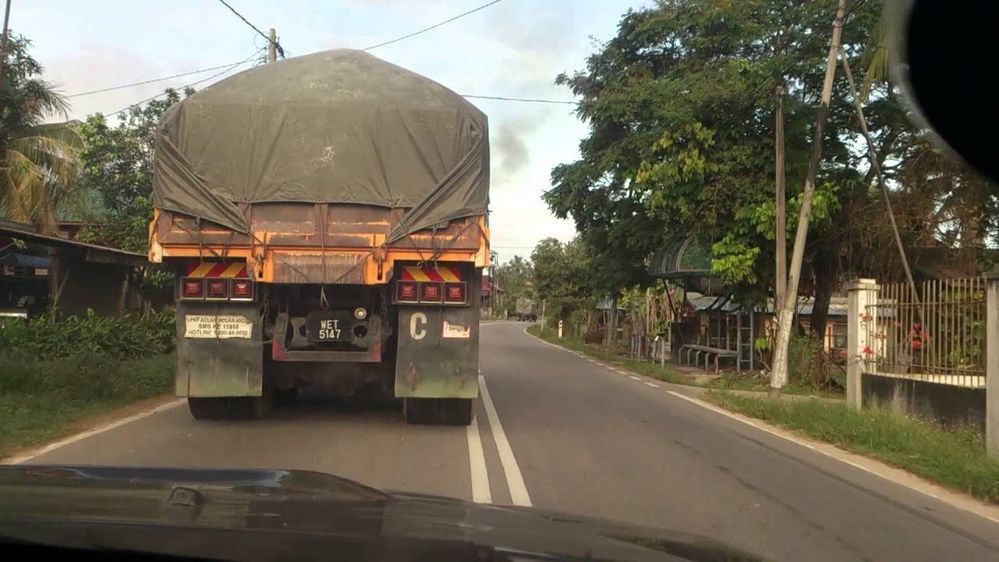 *Kredit foto: Hasmin32
Kalau nampak lori hantu bawa pasir, batu atau bawa apa-apa bahan binaan, jangan duduk terlalu rapat kerana serpihan yang melantun keluar daripada lori terbabit juga berisiko untuk meretakkan cermin kereta anda.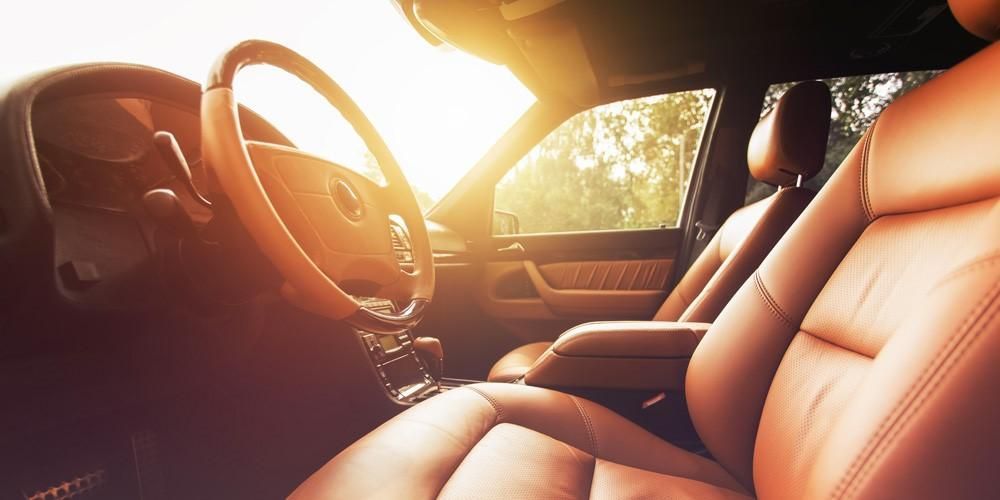 Perubahan suhu panas ke sejuk secara mendadak dalam tempoh yang lama juga boleh mendatangkan retak pada cermin. Elakkan meletakkan kereta di kawasan yang tidak terdedah dengan matahari kerana suhu panas boleh membuatkan sisi cermin mengembang lebih pantas daripada bahagian tengah cermin. Ini membuatkan retak kecil yang pada awalnya tidak kelihatan kian merebak.
Ada banyak lagi sebab-sebab yang boleh mendatangkan keretakan pada cermin seperti terkena batu daripada mesin rumput, hujan batu dan lain-lain insiden yang tidak boleh diduga. Namun sekiranya perkara ini berlaku pada anda, tidak perlu tukar cermin baharu pun. Lebih mudah, tak perlu hantar bengkel dan anda boleh cuba sendiri di rumah!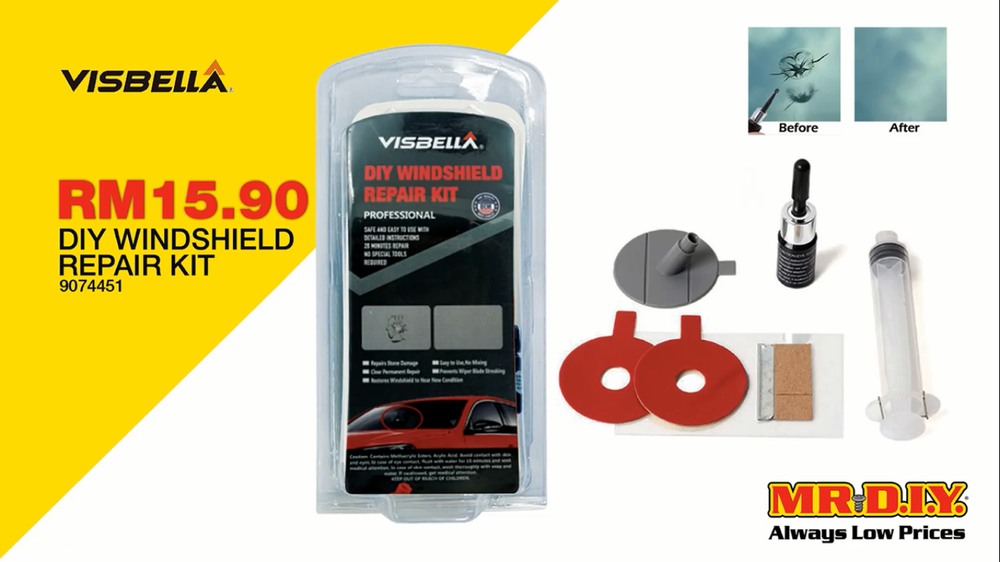 Sekiranya kereta anda mempunyai retak seperti yang tertera dalam gambar, anda boleh dapatkan produk DIY Windshield Repair Kit ini di kedai seperti Mr. DIY ataupun secara atas talian untuk baikinya. Harganya juga tidak mahal, bawah RM20 sahaja. Kalau hantar bengkel pun silap-silap boleh kena caj dalam RM80-RM100 untuk retak kecil. Tahu lah tak banyak duit, tapi kalau boleh jimat, kita jimat.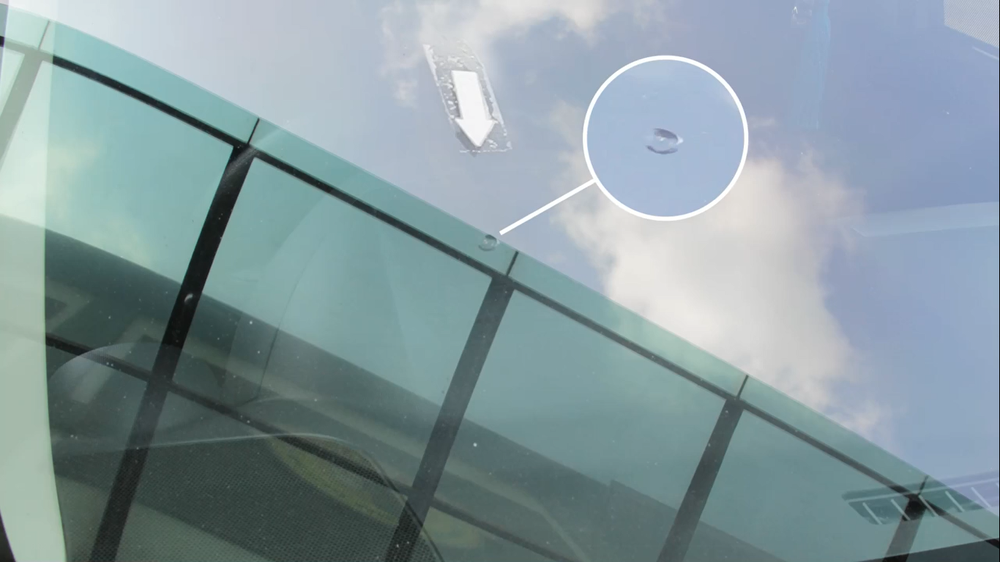 Untuk membaiki retak pada cermin secara DIY, ikuti langkah langkah ini:
1. Bersihkan Kawasan Retak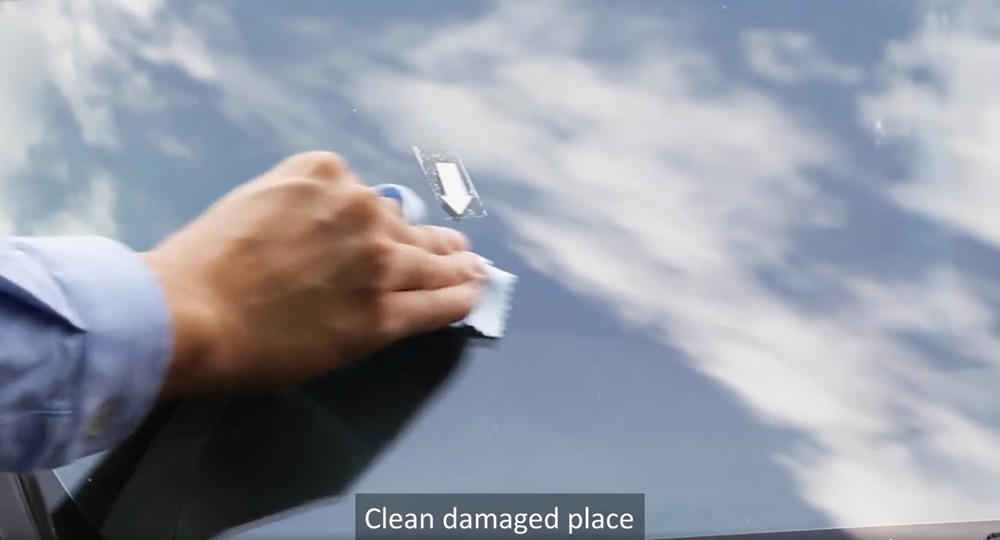 Lapkan bahagian yang retak menggunakan kain microfiber bagi memastikan tiada habuk, serpihan cermin atau benda asing yang berada di kawasan terbabit. Jika ada serpihan yang terkelular dari cermin hadapan, gunakan pisau atau jarum untuk membuang serpihan tersebut supaya permukaan cermin jadi rata.
2. Letakkan Getah Pelekat dan Corong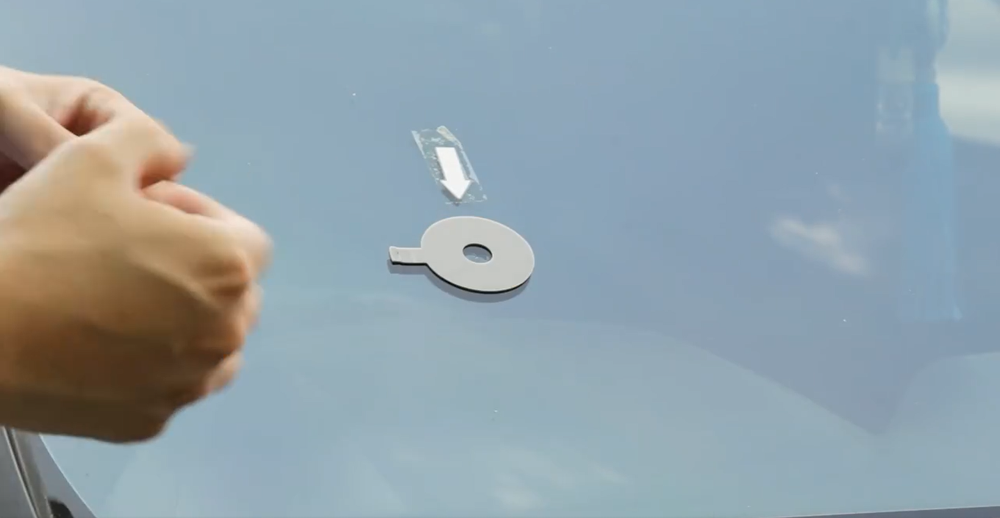 Seterusnya, ambil pelekat double-sided tape yang mempunyai lubang kecil di tengah yang telah disediakan dan tampal pada bahagian yang retak. Pastikan retak tersebut berada betul-betul di tengah-tengah lubang pelekat tersebut.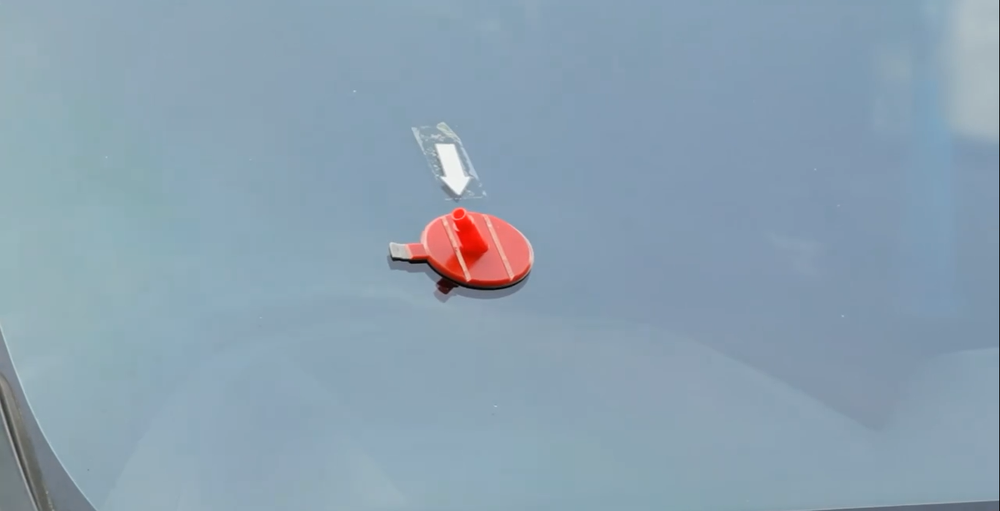 Kemudian, lekatkan corong di bahagian atas pelekat terbabit. Kedudukan corong terbabit juga harus berada betul-betul dia atas pelekat bulat tadi.
3. Titikkan Cecair Resin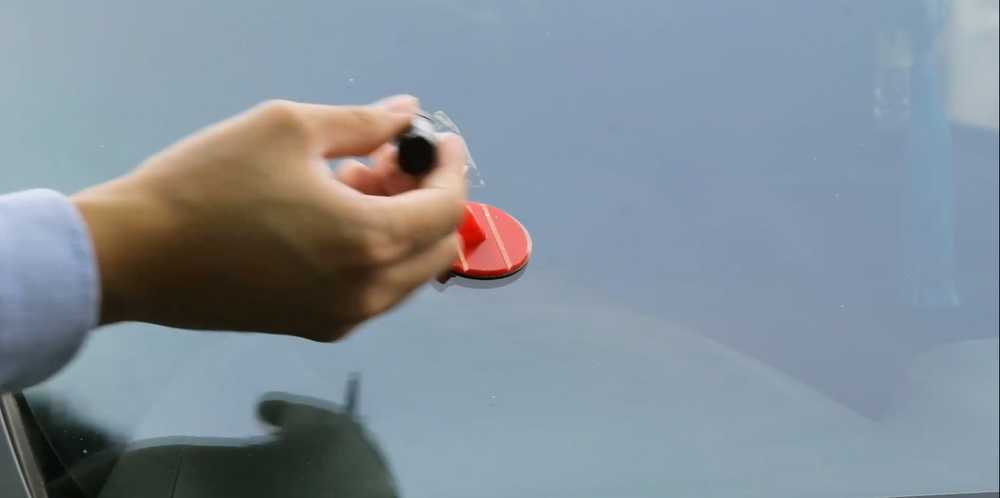 Lepas dah pasang corong, titikkan cecair resin yang korang dah beli tadi tu di dalam corong terbabit. Tak perlu titik sampai melimpah pun, cukuplah sekadar 2-3 titik.
4. Guna Picagari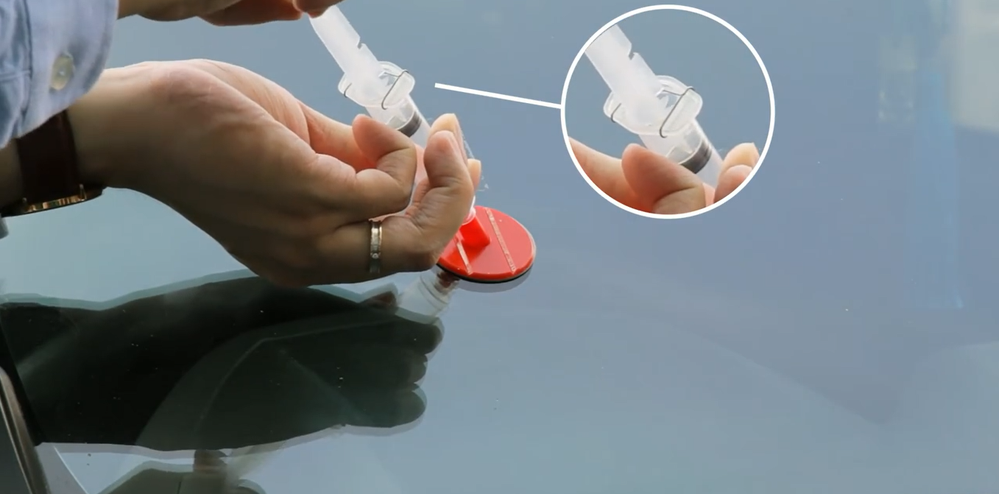 Lepas sahaja korang titik resin terbabit, ambil picagari yang telah disediakan dan masukkan muncung picagari tersebut di dalam corong.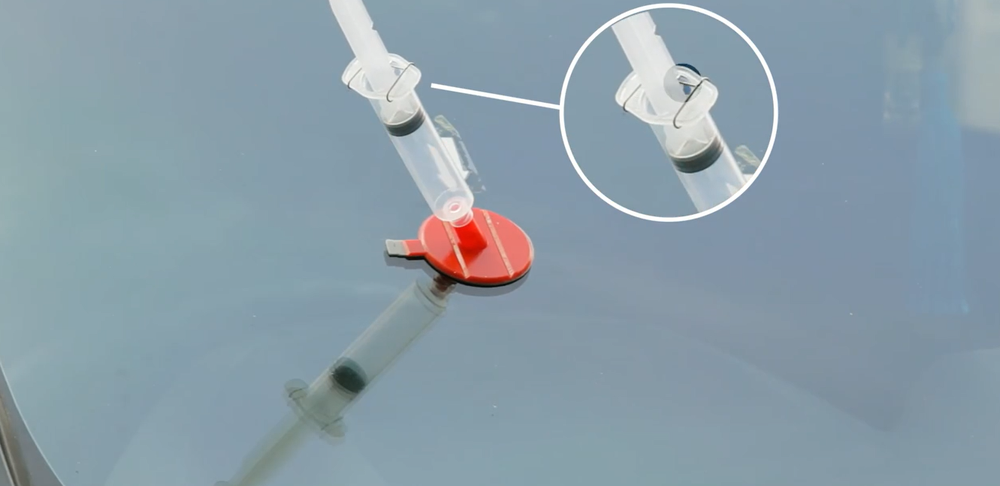 Kemudian, gunakan tangan kiri anda untuk mengekalkan kedudukan picagari dan tarik picu picagari tersebut menggunakan tangan kanan dari bawah ke atas dan biarkan picagari berada dalam keadaan tersebut selama 10 minit.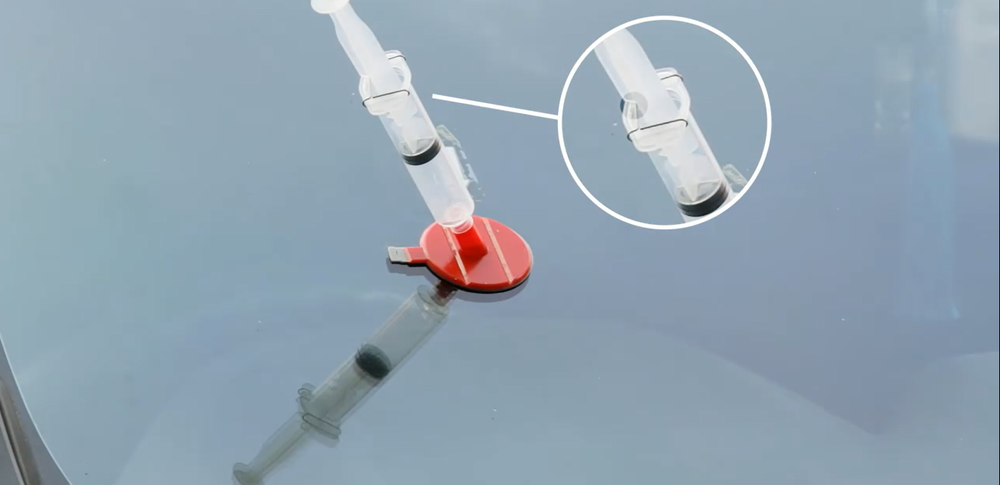 Selepas 10 minit, alihkan picagari terbabit terlebih dahulu. Kemudian masukkan kembali picagari tersebut kedalam corong dengan keadaan sama seperti sebelum dialih (picu ditarik ke atas) dan tekan picu ke bawah pula. Biarkan picagari tersebut berada dalam keadaan seperti itu selama 20 minit.
5. Cabut pelekat dan bersihkan cermin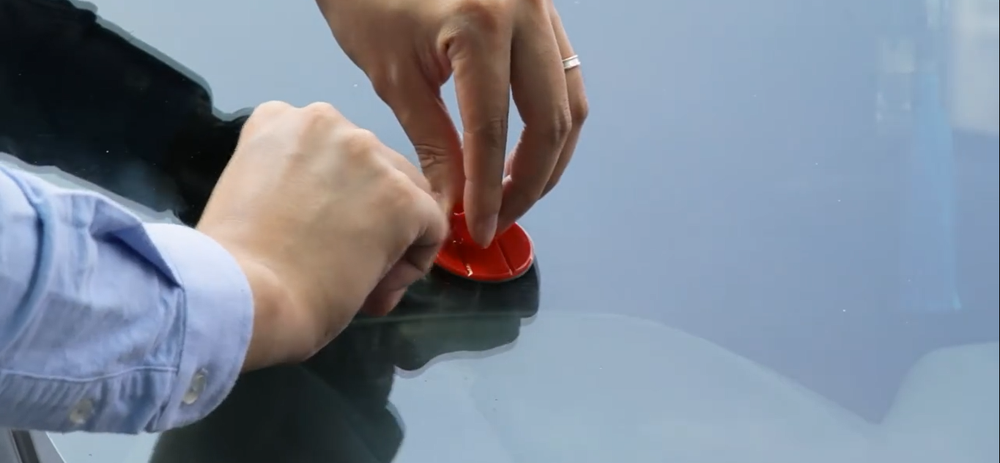 Selepas 20 minit berlalu, alihkan picagari dan cabut corong dan pelekat pada cermin berkenaan. Bagi memudahkan proses mencabut pelekat dan memastikan tiada gam pelekat yang melekat pada cermin, gunakan pisau yang telah disediakan. Pastikan tiada sisa pelekat yang tinggal pada cermin.
6. Titikkan Cecair Resin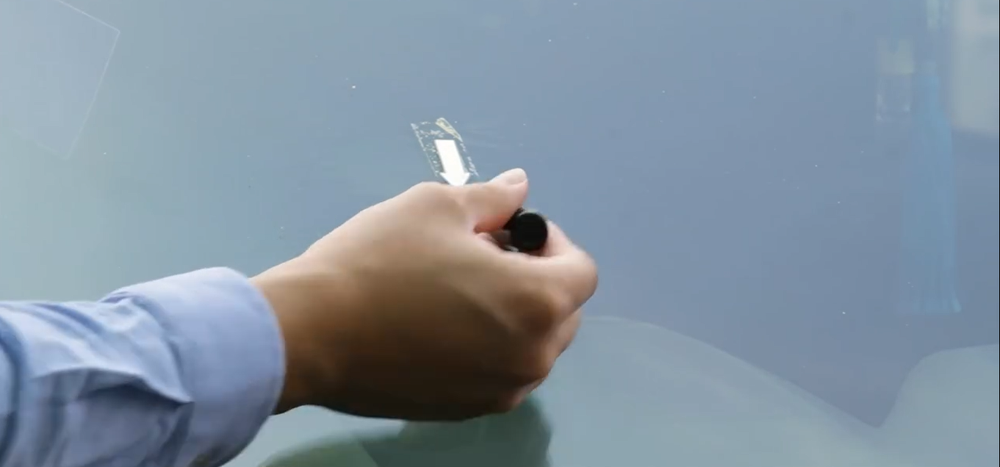 Kemudian, titikkan semula cecair resin di tengah-tengah retakan terbabit dan letakkan kepingan plastik lutsinar yang disediakan di atas titikan resin terbabit. Kemudian tekan dan ratakan plastik terbabit menggunakan pisau bagi memastikan resin diserap rata kedalam retakan terbabit. Pastikan tiada gelembung pada plastik terbabit. Kalau tak faham cara ini, prosesnya sama seperti memasang pelindung skrin telefon anda.
7. Jemur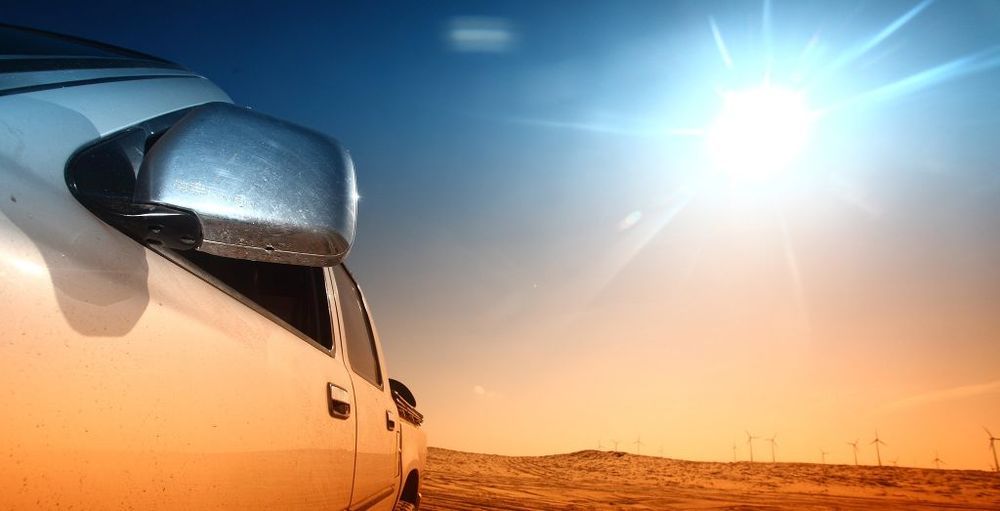 Bila resin dah diratakan, biarkan resin itu betul-betul kering dan meresap ke dalam retak cermin dengan menjemur kereta anda di bawah sinaran matahari selama 15 ke 20 minit. Selepas selesai menjemur, tanggalkan semula kepingan plastik pada cermin anda dan bersihkan lebihan resin yang sudah kering menggunakan pisau. Hati-hati ketika mengikis, takut calar pula cermin nanti. Dah siap!
Mudah bukan? Saya pasti dah ramai yang tahu tentang perkara ini. Tapi bagi yang tak tahu, sekarang korang dah tahu. Tak perlu lagi menggelabah sekiranya terdapat retakan kecil pada cermin hadapan kereta anda. Masalah kecil sahaja tu!
Jagalah cermin kereta anda dengan baik dan elakkan segala risiko yang boleh membuatkan cermin anda retak. Memanglah boleh baiki, tapi kalau retakan yang berlaku tu besar, nak taknak kena tukar baru lah. Tak pasal-pasal boleh melayang duit nak tukar baru. Kalau asyik retak dan baiki, kualiti cermin tersebut pun boleh menurun. Oleh itu, jaga diri, jaga kereta dan jaga poket anda!
Kalau nak tahu lebih banyak tips DIY yang boleh anda lakukan seperti membasuh enjin dan lain-lain, klik di sini. Kalau masih tak faham cara-cara nak baiki retak secara DIY, boleh tonton video dibawah sebagai rujukan:
*Kredit Video: Mr. DIY



For more latest car news, reviews, car buying guides and videos visit us at Carlist.my Auto News.
Check out all the best new & used car deals in Malaysia at Carlist.my.
Sell your car fast with the best offer? Visit us at CarlistBid.my.
Get the latest new car promotions at New Car website now.
---
---
---
---
Comments