Faraday Future Unveils The FFZERO1, A Futuristic 1000hp Concept Racer At CES 2016
Auto News Many of you have not yet heard of the name Faraday Future, and that's probably just the way the Silicon Valley automotive startup wants it. Since their inception in 2014, the small and secretive California company has made headlines by hiring prominent figures from the cutting edge research divisions within the automotive and technology industry, leaving us all wondering just what they have planned.
Today, during the first day of the Consumer Electronics Show (CES) in Las Vegas, Nevada, Faraday Future has unveiled this, their first ever car, called the FFZERO1. It's still very much a concept, to be sure, and should it ever see production, FF say that the numbers will be "limited".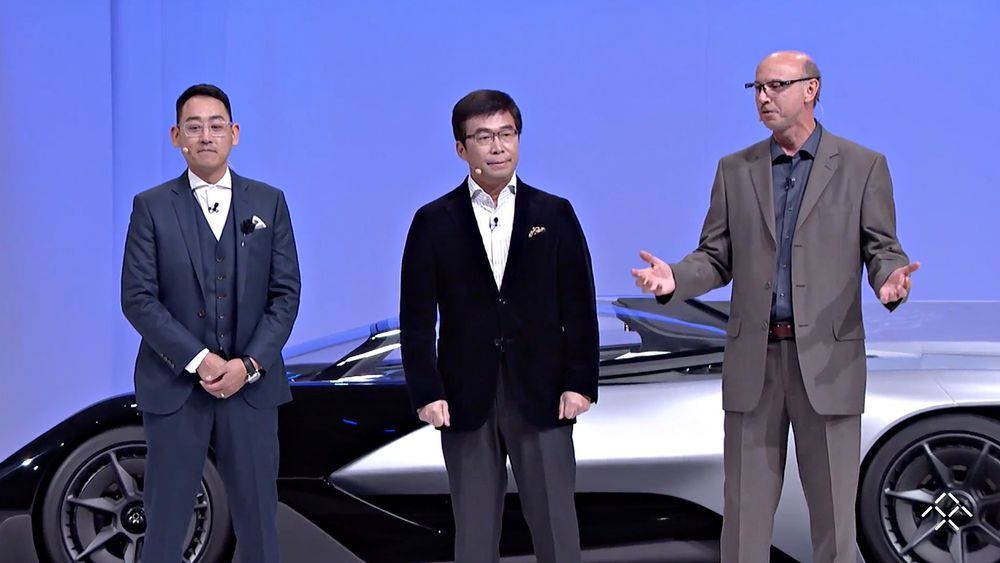 Either way, we can safely assume this car isn't really meant for the road and its creators clearly allude to this being a racer - albeit one which allows the helmeted driver to dock his smartphone upon entry via with jet fighter-like glass bubble roof.
On first impressions, it looks like a futuristic Batmobile crossed with a Le Mans racer, and Faraday Future claims it outputs over 1,000hp from its electric motors and is able to hit 100km/h from standstill in under three seconds - figures we'd love to see given some real-life backing.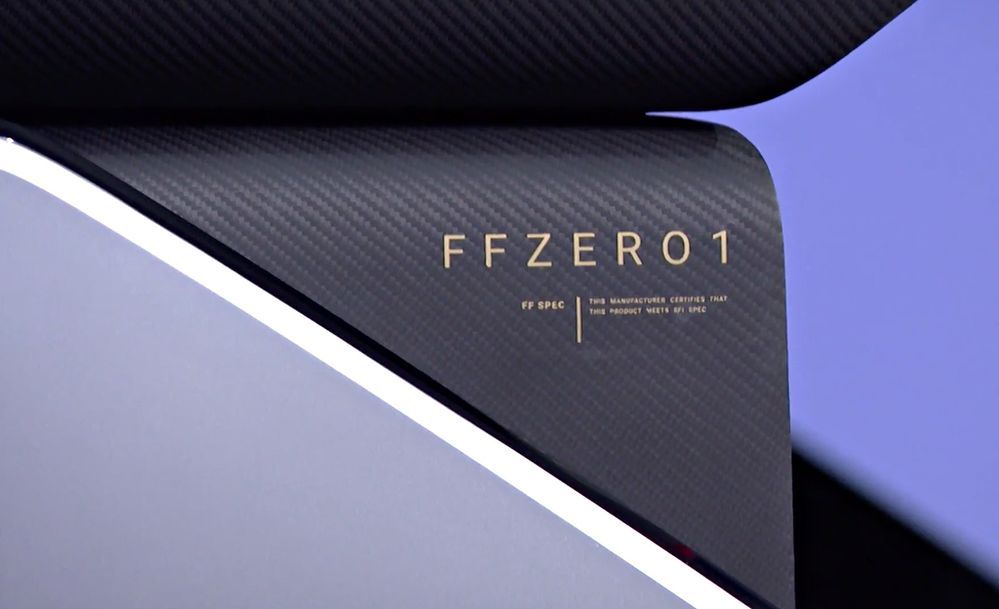 The FFZERO1 uses four motors, one on each wheel, to transmit power from battery to the road. The aforementioned smartphone mount is located on the cabin's centre, within the steering wheel, and flanked by strategically exposed carbon fibre trim that leaves you no doubt of the car's lightweight construction. The driver also is made to wear a special helmet gathers biometric data on the wearer as well as provide him or her with water and oxygen. Wow.
FF clearly wants to create some considerable hype with the idea of an electric car, one reimagined from the ground up, so they say. And the most direct way to showcase the potential and capture people's imagination is by aiming for the fence in the form of a low-slung, high-performance beast.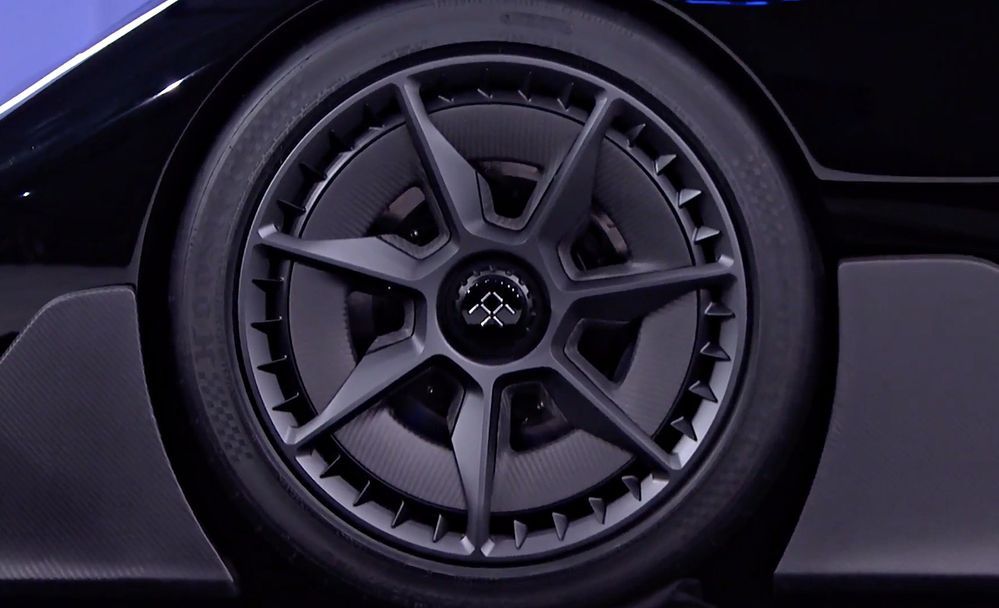 Make no mistake, this is not Faraday Future's first production, customer-faced offering, but rather a display of what is possible from their team of automotive heavy hitters and technological wizards. Going forward, their upcoming production vehicle, whatever shape it will take, will surely utilised many of the FFZERO1's underpinnings and battery/motor technology.
The platform itself, the core of Faraday Future's focus at their CES unveil, upon which the FFZERO1 sits is called their Variable Platform Architecture and, according to them, highly flexible and modular. In addition to variances in size, the platform also allows for easy addition or subtraction in drive systems, depending on the need. That includes the number, capacity and layout of the floor-mounted power cells.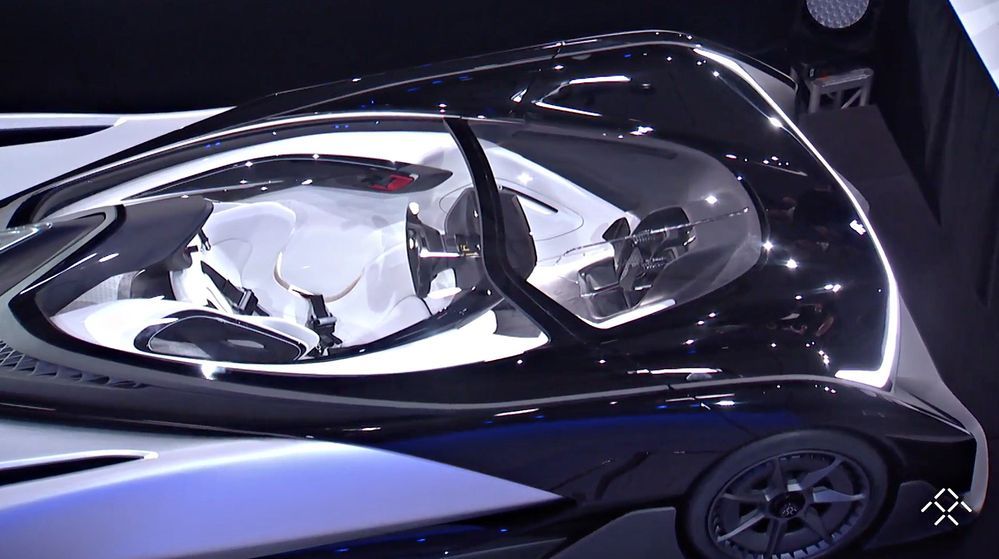 Faraday Future has even larger plans to create an infrastructure of connected vehicles, where through a subscription, people will choose a number of electric vehicle options based on their needs.
While much of the inner workings and specific strategies of the fledging company remain in stealth mode, its plain that they have very large, sweeping and potentially revolutionary ideas for the future of personal mobility that will be very interesting to watch unfold.
---
---
---
---
Comments