February 2016's New Vehicle Sales Still 18 Percent Down From 2015
Auto News Following the 35.7 percent drop in new vehicle sales recorded in January 2016, market demand remains weak for February 2016, with total industry volume dropping by another 15.1 percent month-on-month.
This was partly due to the short working month in February, which observed three days of public holidays – Federal Territory Day and Chinese New Year. Another factor was the heavy discounting seen in December 2015, which saw many consumers bringing forward their purchase. A drop in sales in the subsequent months is to be expected.
Compared to the same Jan-Feb period last year, total industry volume is lower by 18.3 percent.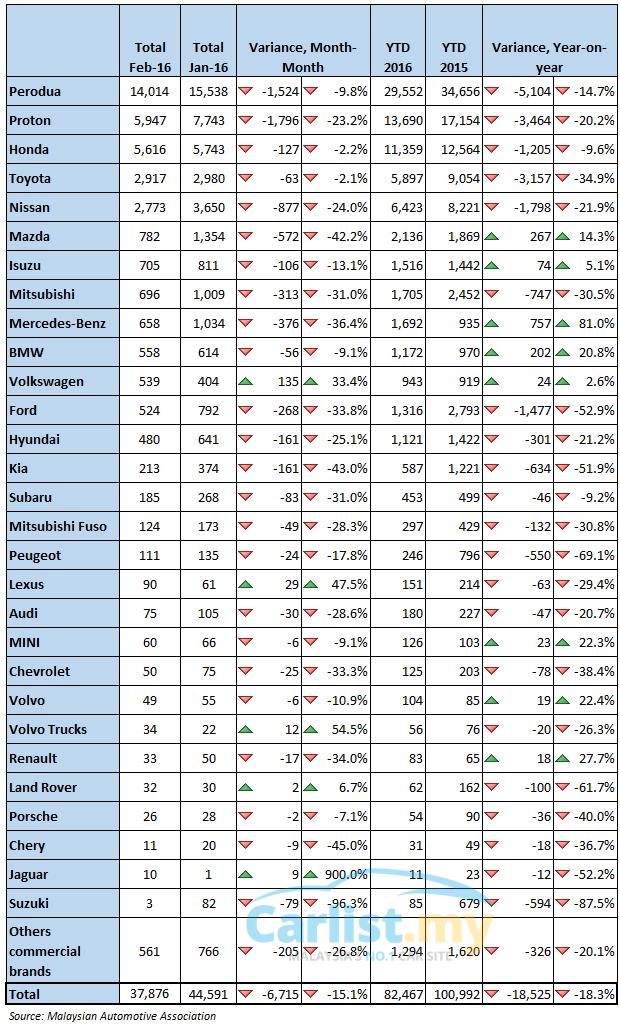 Nearly all major brands experienced sold less cars than in January. Among the higher volume mainstream brands, Peugeot, Kia and Ford suffered the biggest drop, with sales off by 69.1 percent, 51.9 percent, and 52.9 percent respectively month-on-month.
While the Ford Ranger is still selling well, poor performance of Ford's passenger cars range continue to weigh down Ford's overall performance.
Ford sold only 193 passenger cars in the first two months of 2016, versus 655 in the same period last year. This was partly due to phasing out of the pre-facelift Ford Focus. The new Focus launched on 10-March is expected to lift improve Ford's fortunes in the coming months.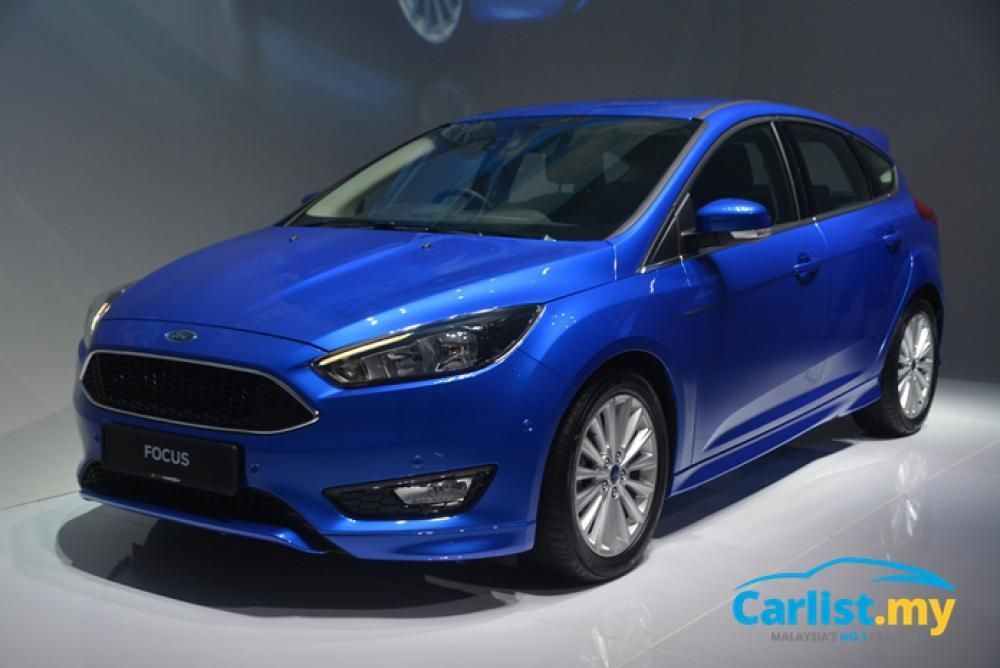 Earlier in January, Kia launched the Rio Sedan, but the new model did nothing to arrest Kia's slide, with sales nosediving by 43 percent month-on-month. The newly added Kia Rio Sedan X will need to pick up the slack.
Suzuki, which is in the midst exiting Malaysia to show its commitment in forming a joint-venture with Proton, sold only 3 vehicles last month.
Meanwhile, Lexus made significant gains last month, growing by 47.5 percent, boosted by attraction promotions for the NX and ES. Year-on-year however, it is still about 30 percent down from the same period last year.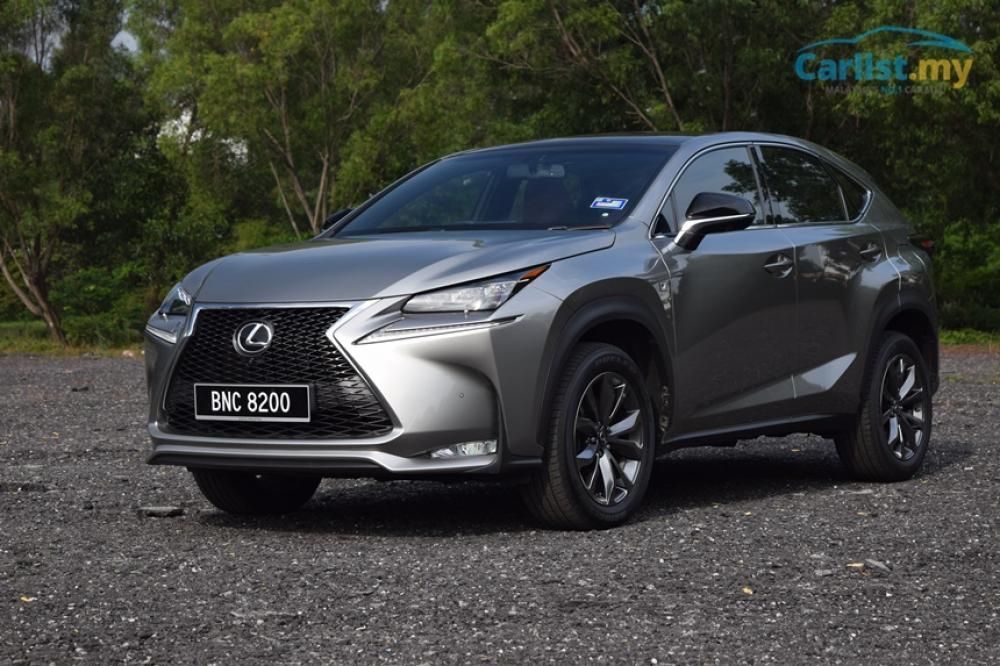 The aggressive promotions by Volkswagen has improved its sales by 33 percent month-on-month. Year-on-year, sales is up by 2.6 percent.
After swapping positions with Nissan in January, Toyota has regained back some ground, but it is still trailing Honda by a huge margin, with Honda selling nearly twice as many vehicles as Toyota despite not having any pick-up trucks or commercial vans in its range.
Aggressive promotion by Toyota saw the Hilux cementing its lead in the pick-up truck segment, despite it being an aging model. Toyota sold 1,048 Hiluxes in February, versus 432 Ford Rangers, 429 Mitsubishi Tritons, 318 Isuzu D-Maxes, and 257 Nissan Navara NP300s.
Toyota is expected to introduce the all-new Hilux sometime next month.
---
---
---
Comments