Ferrari Details More Of The Jaw-Dropping Roma
Auto News At its official reveal in the Italian capital city, a glaringly scarce few details were revealed by Ferrari about its all-new two-door front-engine grand tourer: the Roma. However, the Italian marque has finally now seen fit to disclose additional information.
Given its positioning and its close mechanical relationship to the convertible-only Portofino, we could ballpark some of the Roma's spec sheet, but dissecting how Ferrari managed to extract 611 horsepower and 760Nm (an increase of 11hp) remained a bit of a mystery.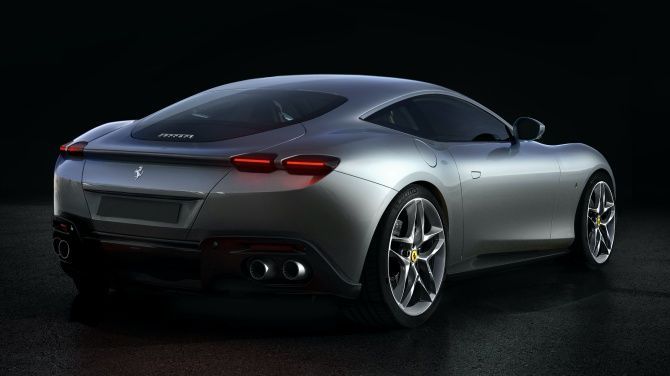 It turns out that the F154 3.9-litre twin-turbocharged V8 received new camshaft profiles and a tweaked engine speed sensor which enabled its redline to be increased, hence maximum power climbed as well. This had to work against the new gasoline particulate filter, which the automaker says required plenty of work to optimise while maintaining performance.
An entirely new exhaust system was also developed for the Roma over the system used for the Portofino, giving it a distinct and more aggressive soundtrack over its folding hardtop stablemate, made all the more apparent thanks to new oval shaped bypass valves. The omission of silencers also reduces back pressure dramatically, improving engine power.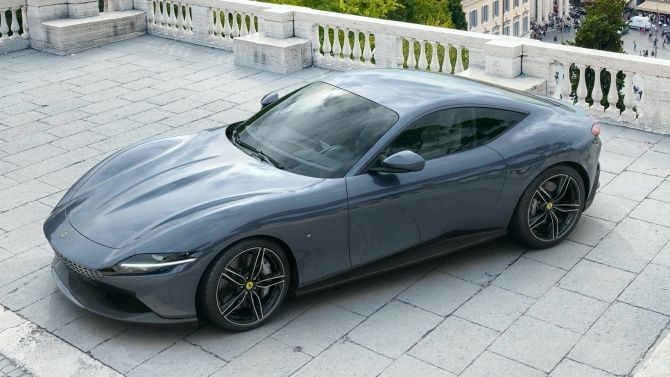 On to the transmission, where the Roma debuts a new and more lightweight 8-speed dual-clutch unit that's similar to the one found in the SF90 Stradale. Unlike that car, the Roma does not utilise a hybrid drive component and does require a traditional reverse ratio to back up. Additional tweaks were made to further improve upon the transmission's shift quality and overall refinement such as a beefier ECU, revised clutch module and longer forward ratios to make best use of its long-legged GT qualities.
Ferrari has also endowed the Roma with plenty of newly learned material and construction technologies that give it an almost unfair advantage over the Portofino. The company claims 70 percent of the car's body components within the chassis and body shell are completely new, representing a more rigid structure with reduced weight and a slightly lower centre of gravity.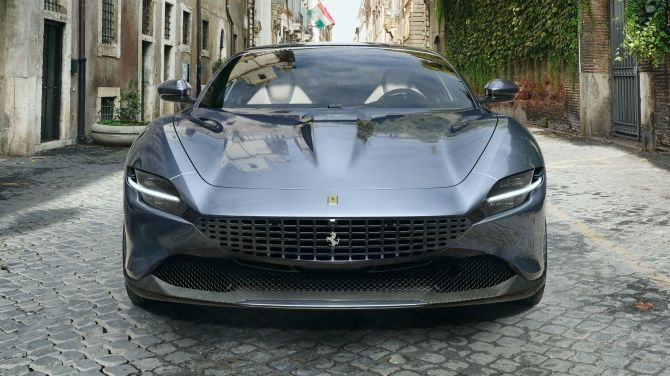 The design of the exterior, while also being one of the car's main highlights, allows for improved downforce at high speed, where an additional 95kg is generated over the Portofino at 250km/h while working in tandem with the car's obscured active aerodynamic elements.
Meanwhile, its interior is perhaps where we witness the Roma depart most noticeably with Ferrari norms. It adopts a more flowing motif that seemingly wraps the dashboard around the two front seats. Sandwiched in between is a central infotainment unit displayed in portrait.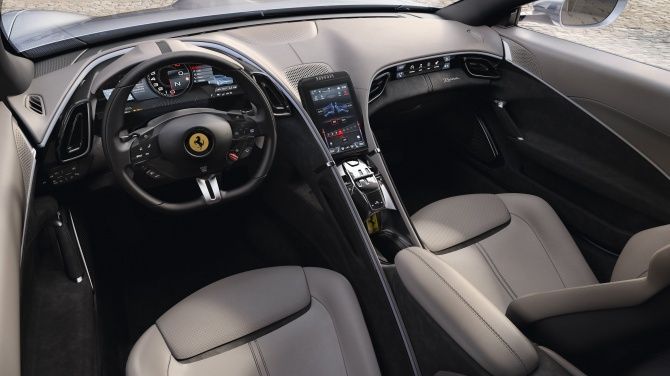 Ahead of the driver is fully digital 16-inch mega wide instrument cluster that's augmentable with media and navigation information where necessary. As an optional extra, a passenger-side dashboard touchscreen display can be had with limited control functionality, expanding upon the speed and drive readouts available in past Ferraris.
---
---
---
---
Comments