First Drive: Hyundai Kona – A New Challenger Appears
Reviews It's been a fairly quiet year, but as all companies hurry to get their models out by the end of 2020, Hyundai comes in hot with the all-new Kona.
---
If there was ever an automotive market segment to get into, it would be the B-segment for crossovers. These things are flying off the showroom floor – to the point where they've become more hotly contested and in far larger demand than even D-segment SUVs. One of the newest offerings – if you can ignore the Proton X50 for a minute – is the Hyundai Kona, which has been teased to Malaysians for a while now.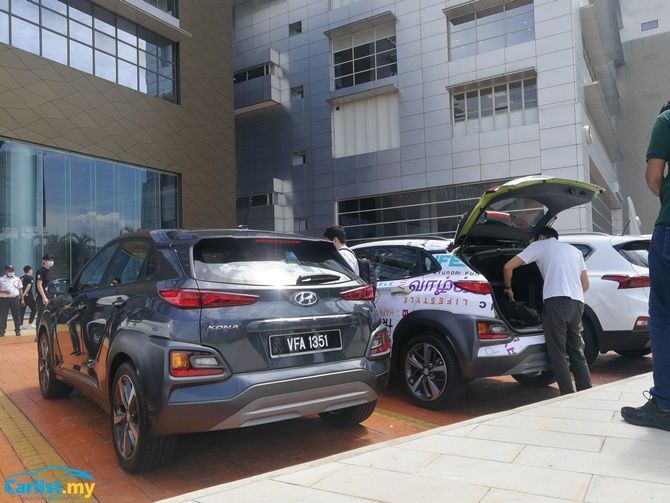 The reason it's taken Hyundai Sime Darby Motors (HSDM) so long to launch the Kona is simply because of the change in government combined with COVID-19 – as is the case for many other automotive brands here. But with the official launch just around the corner, many details of the Kona have been revealed.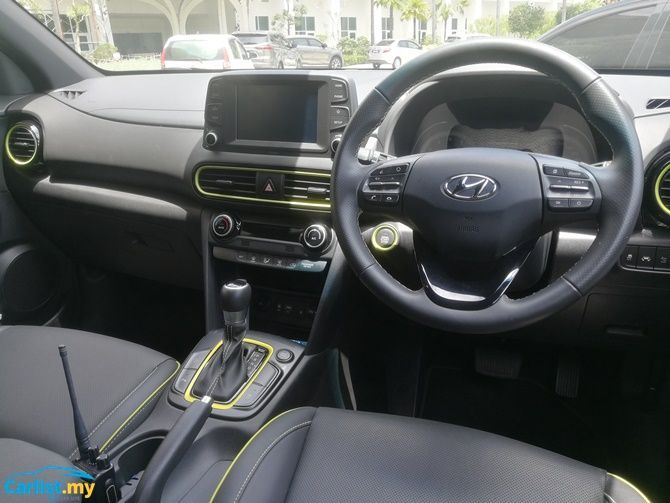 Three variants of the Kona are on offer, with two different powertrains through the range. The base model and the mid-spec come with a 2.0-litre naturally aspirated petrol engine sending power to the front wheels via a six-speed automatic transmission. Reserved for the top spec model is the 1.6-litre turbocharged direct injection petrol engine, paired with a seven speed dual-clutch transmission that also sends power to the front wheels. Outputs are 149 hp and 179 Nm of torque, and 177 hp and 265 Nm of torque for the naturally aspirated and turbocharged engines respectively.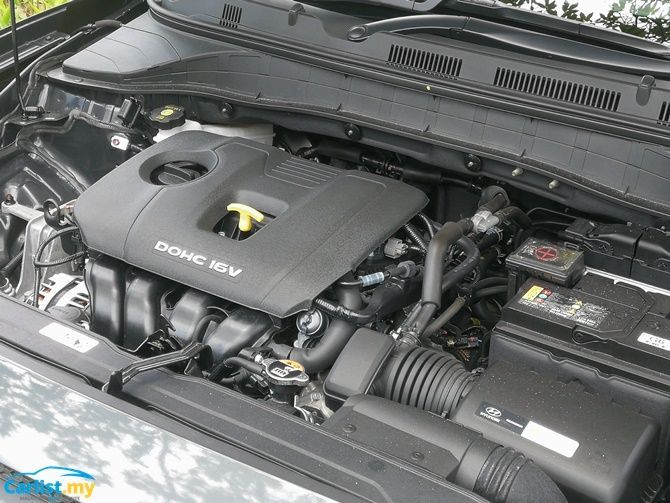 We had the opportunity to sample these models through a very, very short drive but it was enough for us to get an impression of where the Kona sits among its rivals as well as where its strengths lie. With a price that starts at around RM 115,000 – tentatively – it is in a position to be very competitive within its bracket, so it pays to know what it excels in.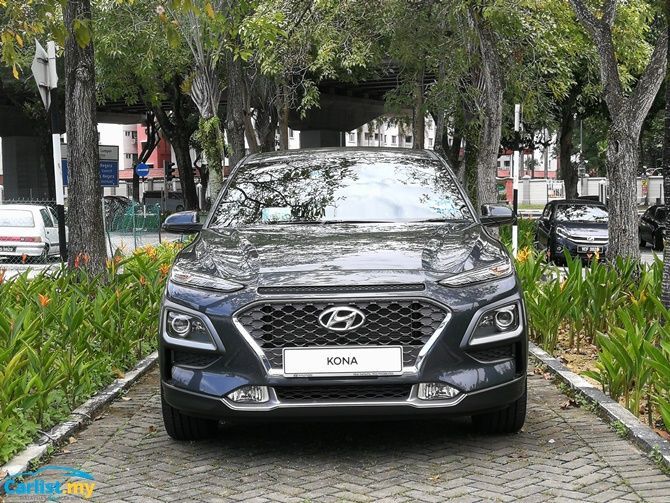 In terms of performance, the 2.0-litre units just about deliver – though it doesn't quite feel as spritely as its Japanese rivals. That being said, it is incredibly refined when cruising at highway speeds – even with the engine speed hovering around 3,000 rpm, you can hardly tell that it's chugging away and it is a surprisingly refined package.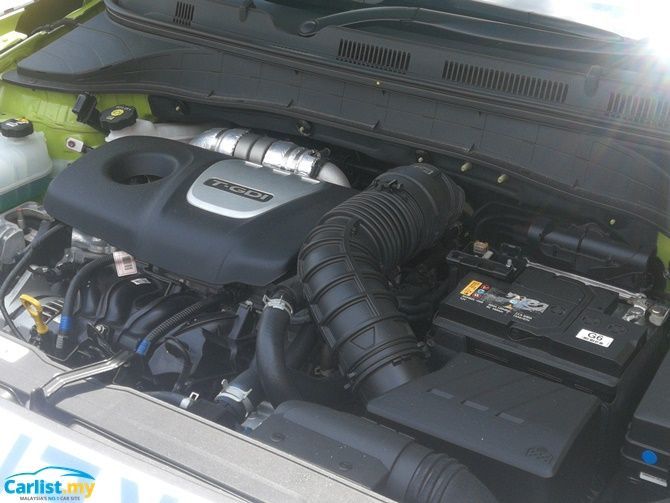 The turbocharged 1.6-litre is obviously the more potent option, with a gearbox that responds quickly enough to inputs and gets you up to speed with no fuss. It is very satisfying on the move and something that you can appreciate if you need something a little zippier for your urban commute.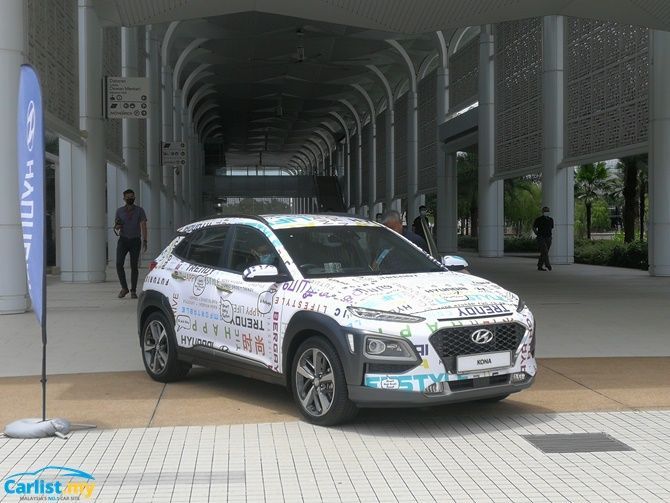 In terms of comfort, both variants feel fairly identical – and where the Kona sits in the grand scheme of things can be pretty easy to explain. The suspension setup is very slightly on the stiff side of comfortable, but not so stiff as to feel aggressive like the Mazda CX-3. It ranks somewhere between the Honda HR-V and the Mazda CX-3, and that's a pretty pleasant place to be. With a torsion beam rear suspension, it definitely can't replicate the experience of options like the Subaru XV or Toyota C-HR.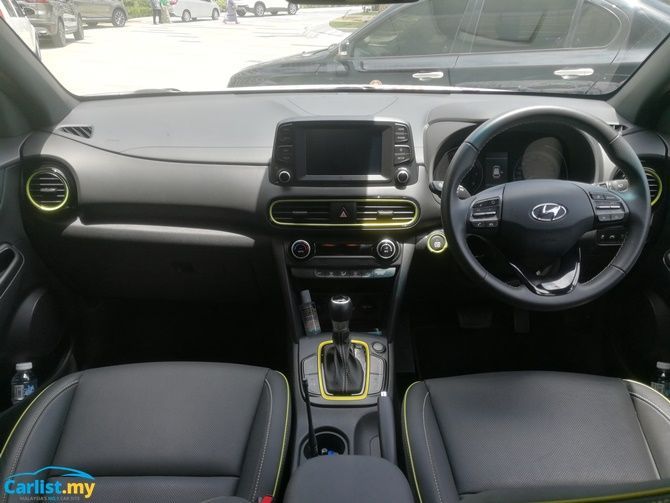 Legroom and headroom are adequate as well, even for taller and fatter passengers such as yours truly (at 180 cm tall). The Kona isn't obviously as roomy as the HR-V given Honda simply has better packaging, but it again isn't as tight as some of the other options out there. The boot space is fairly ample with a low loading floor for ease of loading and unloading.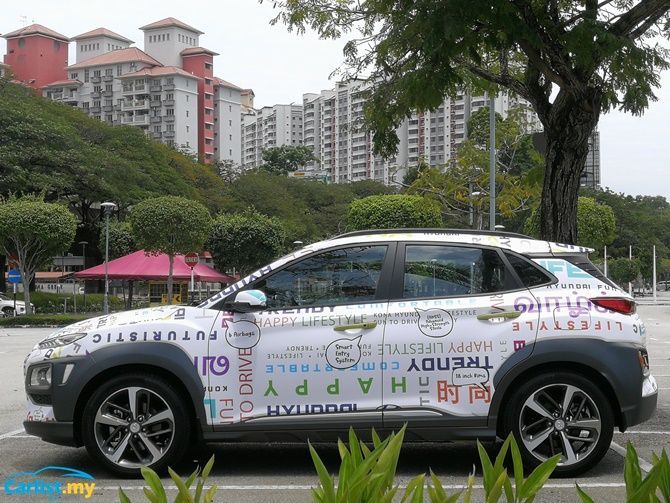 In terms of features, the Kona gets a pretty solid amount of kit from even the entry level model. A 7-inch infotainment screen with Apple Carplay and Android Auto, a 4.2-inch colour display for the instrument cluster, push start, keyless entry, hill-start assist, downhill braking assist, drive mode select, TPMS, and a reverse camera are all standard – as is six airbags across the range. Spring for the mid-spec model and you get an 18-inch dual-tone alloy wheel package, electric front drivers seat, and a heads-up display. Only the top spec model will receive a wireless smartphone charger and Advanced Driver Assist systems – the usual acronyms like LKA, HBA, FCW, ACC, DAW, and so on.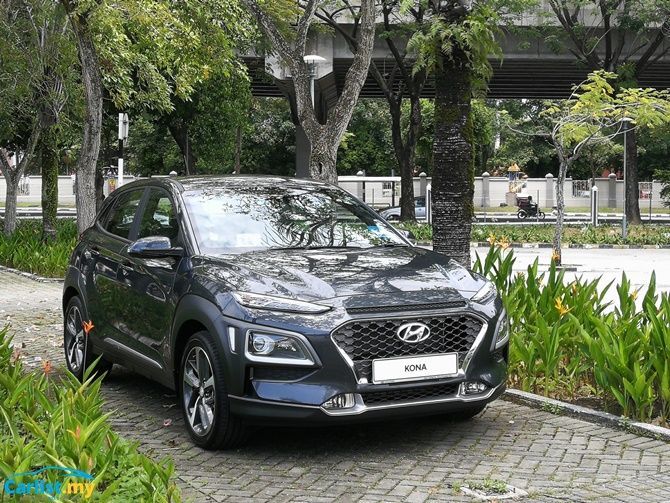 The Kona is definitely shaping up to be a solid option for those looking to get into compact crossovers, and with competitive pricing it should sell well. Of course brand perception comes into play, but as many have said – take the badge off, and you would never expect to be in a Korean car. It's time Malaysians understand how far Korean cars have come and just how good of an experience they can be.
---
---
---
---
Comments