Top 5 Reasons Why You Should Buy The 2020 Proton X50
Insights After a full day of testing the 2020 Proton X50 at Sepang earlier today, I left convinced that you would be hard-pressed to find a vehicle in its segment that offers all it does at its rumoured price point.
---
Not too long ago I wrote The Top 5 Reasons Why You Should Ignore the Proton X50, but after spending a scorching day at SIC today, I walked away contrite, a changed man. I have joined the bandwagon of the X50 believers and here are the Top 5 Reasons Why You Should Buy the Proton X50.
1. Tried and Tested: 2020 Proton X50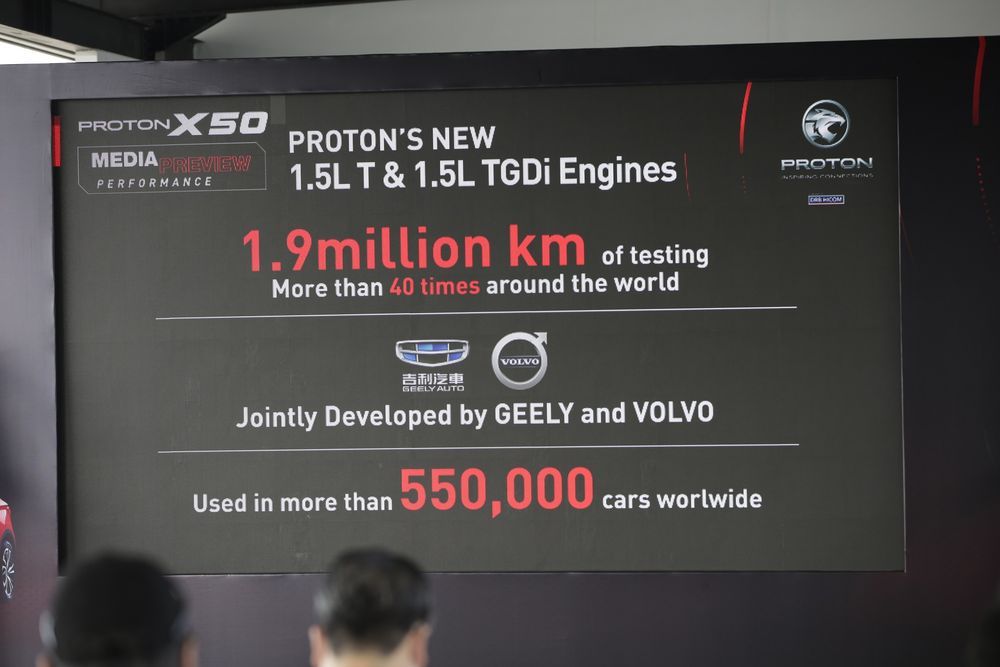 Both the 1.5L T and 1.5L TGDi engines on the four variants of the Proton X50 have undergone 1.9million kilometres of testing, a substantial amount of that testing was also conducted on our Malaysian roads as evidenced by the dozen of spyshots across our highways. It is an engine that was co-developed by Geely and Volvo.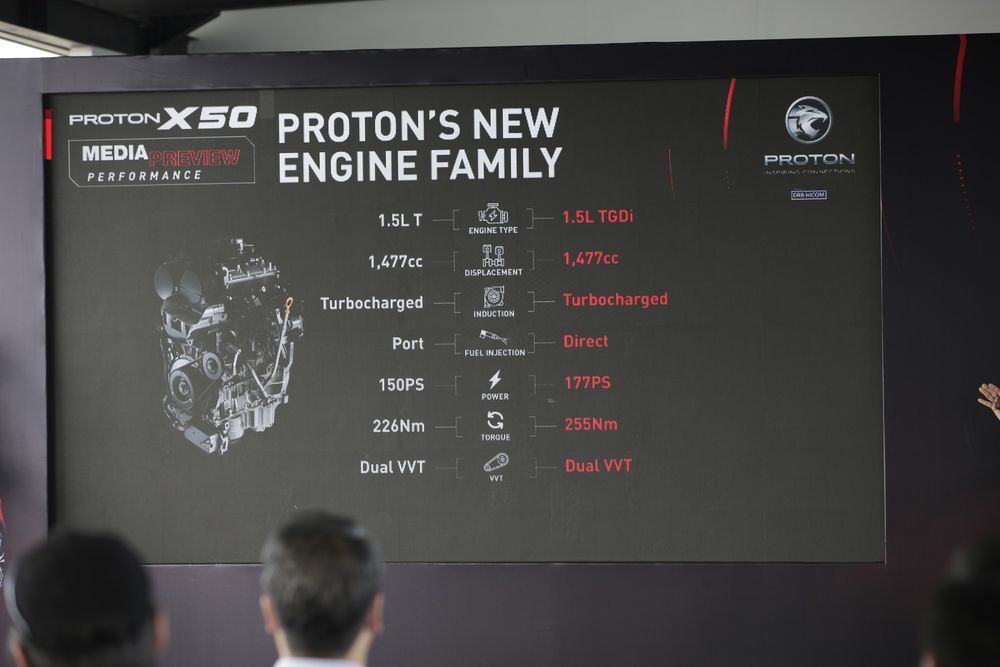 Volvo and Geely tested and validated the 1.5TD (the family name of the engines found in the Proton X50) above and beyond the industry standard - a typical Volvo policy. The 1.5TD engines are designed to last 15 years or 350,000 km, much higher than the industry standard of 10 years or 200,000 km. You can read all about that here.
2. Power Delivered On Request: 2020 Proton X50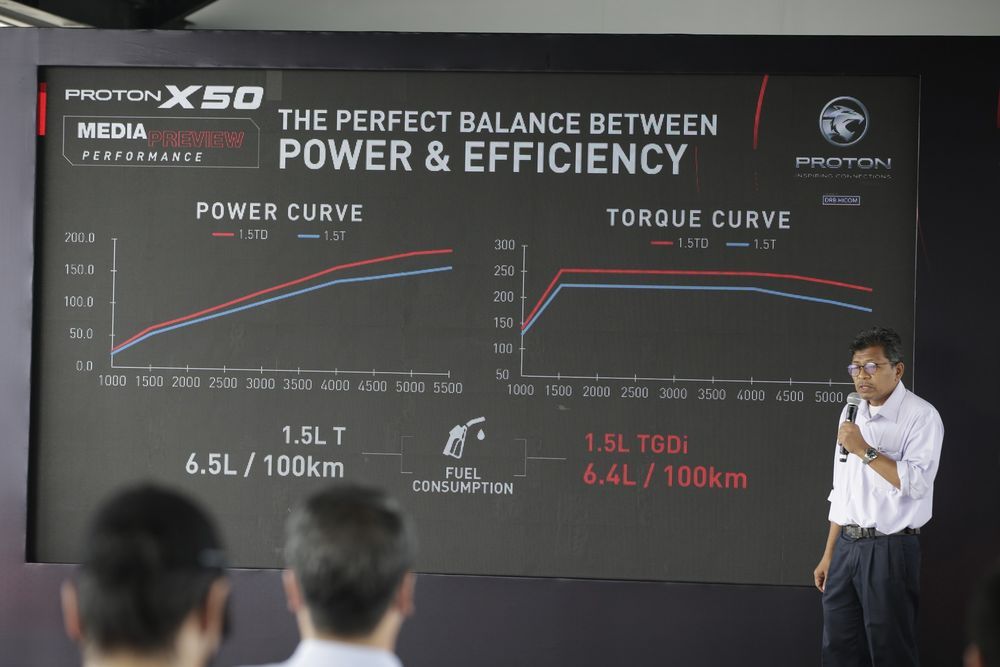 The Proton X50 comes with three drive modes. Normal, Eco and Sport. In Sport mode the new front anti-roll bar helps keep the Proton X50 secure on the tarmac and the steering is further weighted for aggressive driving whereas in the former two modes the steering is light for ease of maneuverability in the city or tight driving spots.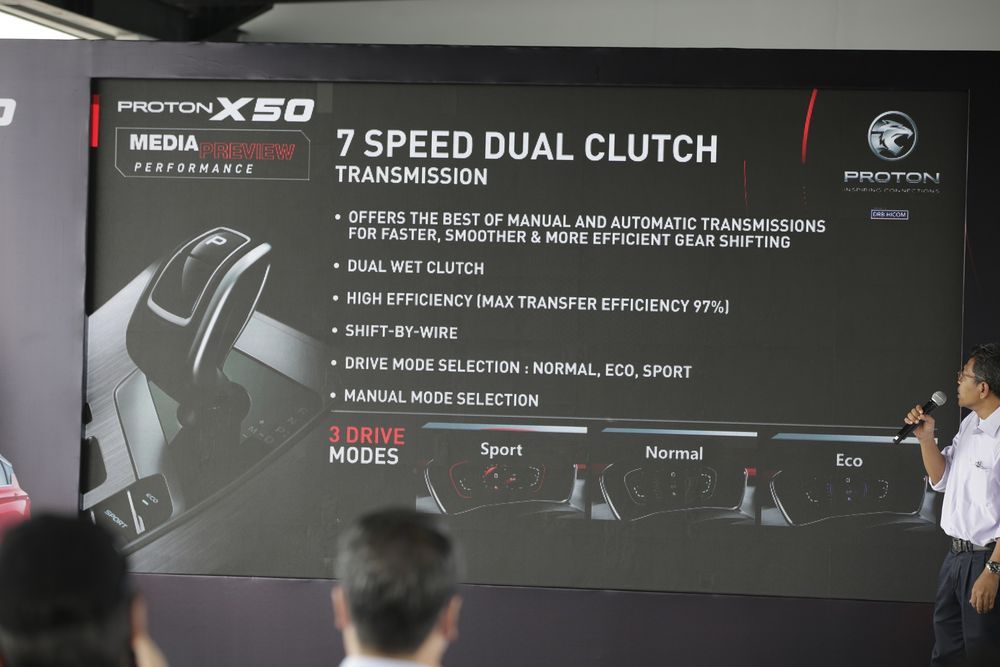 I had the chance to test out both Normal and Sport modes in the Slalom Test as well as 0-100km/h test and yes there was a noticeable stiffness to the chassis that you could feel while in Sport mode. In both modes however power delivery was smooth and crisp. The 7-speed DCT managed upshifts briskly with hardly a noticeable lag, you would be hard-pressed to tell it was a DCT just from feel alone.
I managed a 0-100 in the X50 of 10.21 seconds, a little ways from the claimed 7.9 seconds but I might just have too light a foot. We'll have to try this one again when we get a media car for a longer review.
3. Proton's Famed Ride and Handling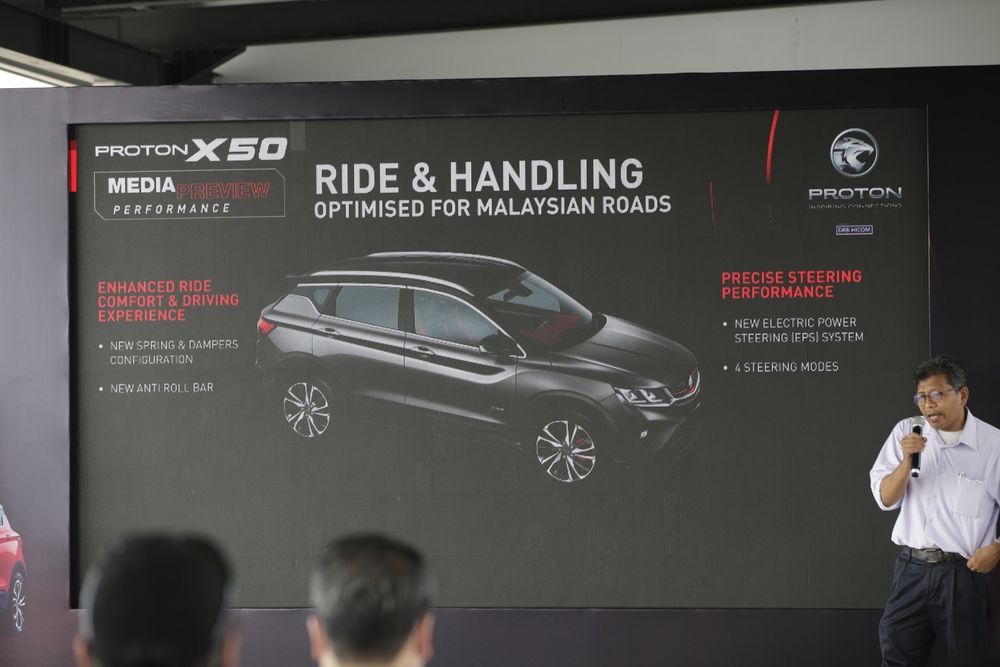 The ride and handling of the Proton X50 was that secret sauce if anything that would make the X50 stand-out from the Geely Binyue and boy did they deliver!
The Slalom Test clearly demonstrated how stable the ride and handling was even in Normal mode. There was very little noticeable body roll and as a driver, this is very confidence inspiring. Never did I feel out of control throughout the course. The 1.5L TGDi was shod with Continental UC6 215/55 R18 rubbers which was both grippy yet also stopped on demand, even under hard braking. Korner pun sedap!
4. ADAS: Proton X50 2020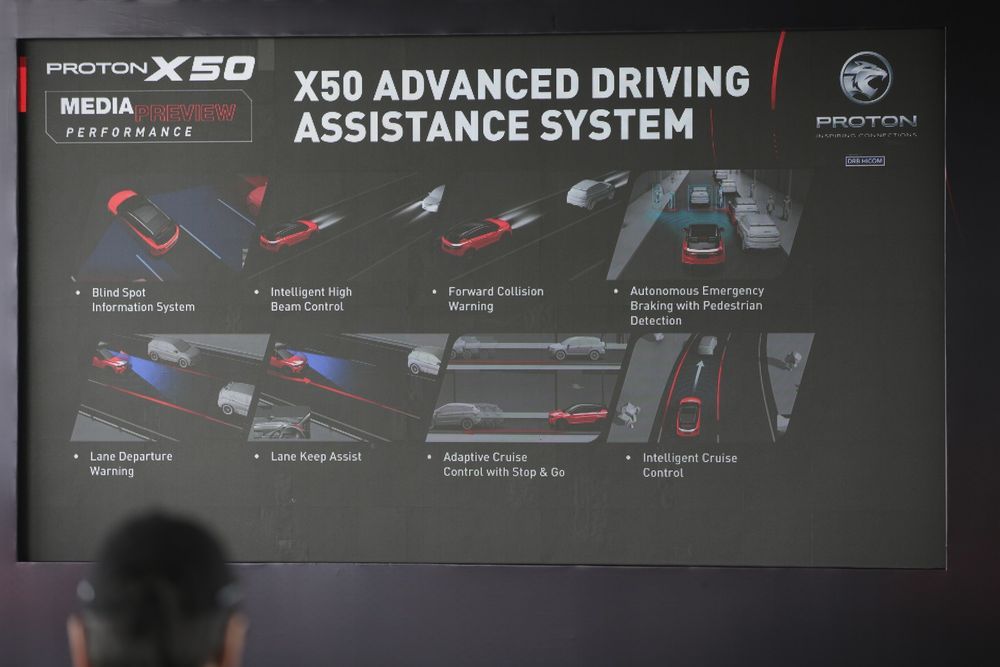 The 2020 Proton X50 1.5L TGDi comes with a slew of ADAS features including:
Blind Speed Information System (BLIS)
Intelligent High Beam Control
Forward Collision Warning
Autonomous Emergency Braking with Pedestrian Detection
Lane Departure Warning
Lane Keep Assist
Adaptive Cruise Control with Stop & Go
Intelligent Cruise Control (ICC)
It is also the first in its segment with Level 2 Autonomous Driving, no mean feat this. What qualifies the X50 for L2 Autonomous Driving are Intelligent Cruise Control (ICC) and Auto Park Assist (APA).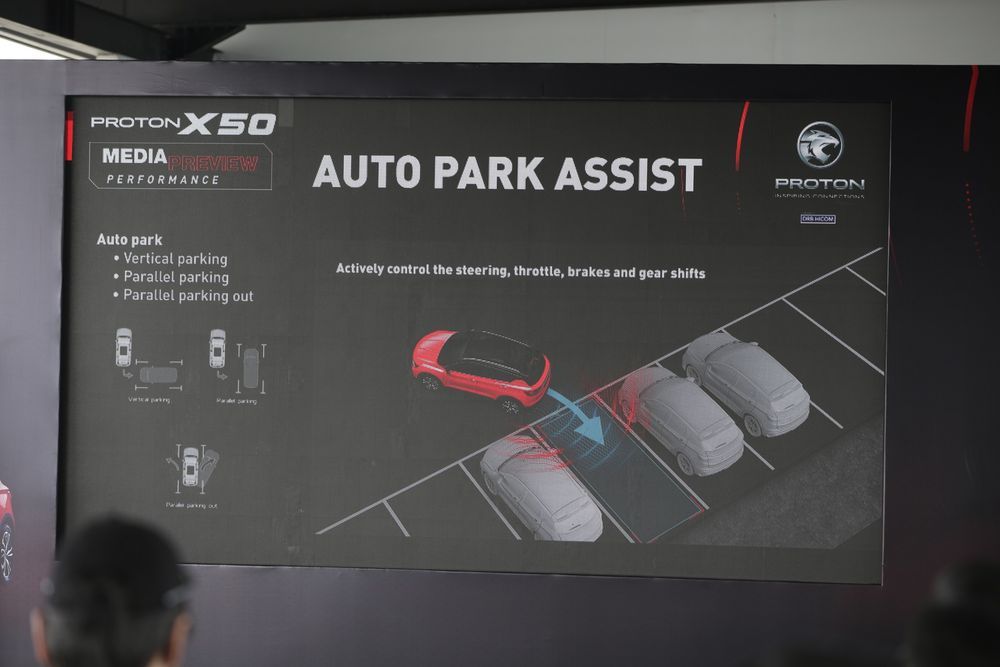 The APA system works as intended but it's worth bearing in mind that the sensors are sensitive and will not autonomously park the vehicle if it detects a human standing in the parking spot. Safe yes but practical? Maybe not so much. Still if you're the kind yang tak reti side parking or reverse parking then just like your Dad, APA is here to help. Can we have AMA next, Proton?
The video below explains a little more in detail how APA works.
We also got the chance to sample how the other ADAS features worked and what was most impressive was the Adaptive Cruise Control with Stop & Go which worked like a charm and will come in handy in stop and go traffic in the city. The Adaptive Cruise Control allows for the X50 to trail the car in front from 30km/h to 150km/h, it will also apply brake pressure gradually when it senses the car in front stopping and go when the car in front moves again.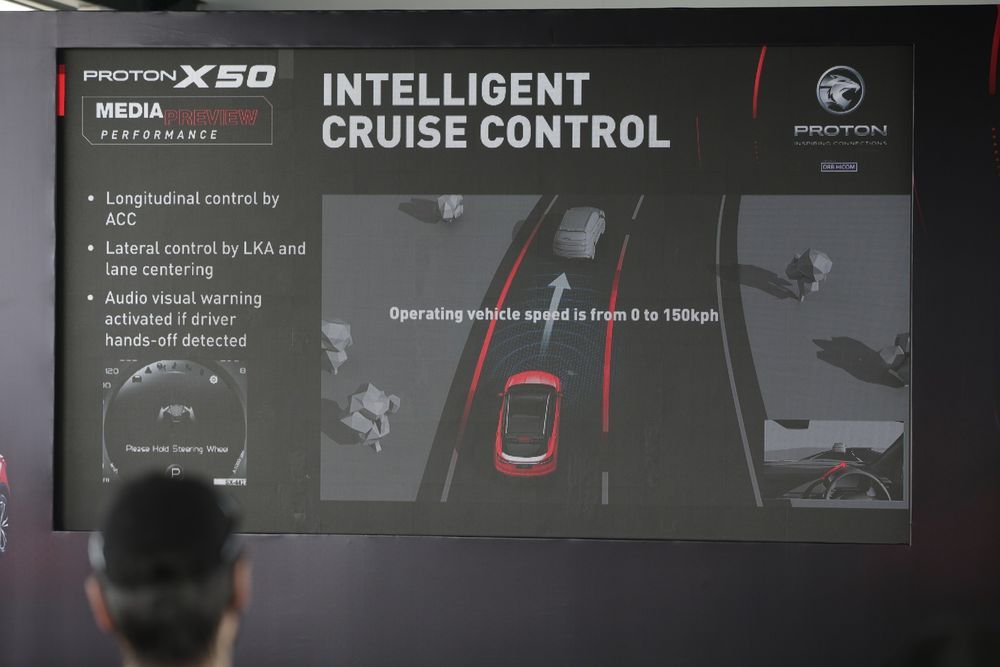 The Intelligent Cruise Control on the other hand makes its debut in the Proton X50. It also comes equipped with lane centering assist, just in case the car is caught veering to the left or right of its lane. It's good for speeds of up to 150km/h.
5. It's FAST and it's CHEAP: Proton X50 2020
I don't have a video of this yet but during the Hot Lap (a lap around the South Circuit where we were driven around by experienced race drivers) the X50 hit 156km/h and it felt planted like a cicak! I know I should probably be using a more 'automotive' term but nothing quite comes close to the cicak. Acceleration was rapid, handling was direct and braking was assured without making you want to throw up your biryani/ nasi lemak.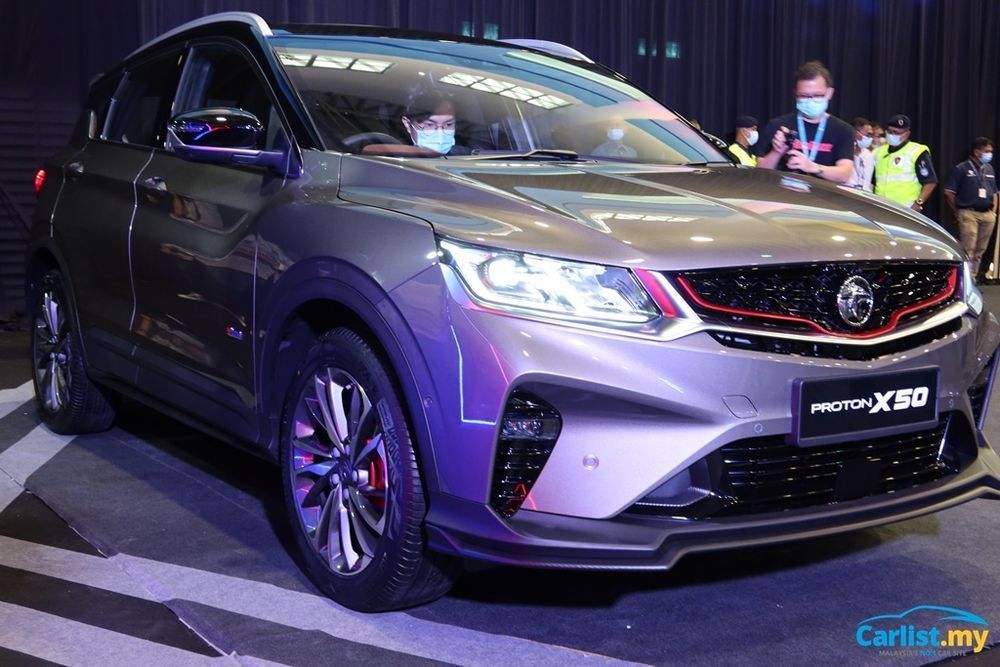 Yes, we don't have the price yet but a source told me the numbers being thrown around online are not far off. So let's say the Flagship variant, the one we tested today comes in at RM104,00 - what value summore you want? Who else among its competitors comes close to offering all the features listed at this price point? I don't think there is anyone.
This is why I think Proton is on to a winner here, a winner which is ultimately also a win for the rakyat. A feature-packed car at harga mesra rakyat. For those of you who are still insistent that this is a 'China car' or a Chinese rebadged then there really is no convincing you and the X50 is perhaps not for you. I quote myself 'The Chinese can set up a colony in Mars - grow tofu and still you would be sceptical of their abilities'.
---
---
---
---
Comments