 Flux today announced that they would be adding on the option to own after subscribing. Aptly called Subscribe to Own, Flux now offers an all-inclusive 360-degree service covering insurance, road tax, maintenance and wear and tear. The ice-cream on the cake for us truly busy folk is that they even provide a concierge service to handle all the paperwork.
So say for instance you've become besotted with the Honda HR-V that you've been subscribing to, after subscribing to it for say one, two or three years, Flux will now give you the option of buying it.
The ultimate question however is, is the Flux model cheaper than the conventional hire purchase loan model?

The answer is not as straightforward as you may think.

But firstly, how will Subscribe to Own work?
*The GFV or Guaranteed Future Value is predetermined and transparently displayed online during the checkout process. The GFV value is tabulated from analysis on Carlist.my.
Is Subscribe to Own cheaper?
According to Flux it is cheaper in its first year, the table below illustrates how:
BUT but what about Years two, three and so on…
*Prices used for comparison are of a Honda HR-V priced at RM108,800 excluding insurance.
*Annualised ownership costs multiplied by 3. Insurance cost for Y2 and Y3 is based on NCD 25% and 30% respectively
So in effect you would be paying an additional RM7,861 over the duration of 5 years. Broken down further it comes down to RM131 extra per month.
For that extra RM131 a month over 60 months Flux provides you with:
33% savings in Year One

No impact to your credit score
i. A Flux subscription does not impact your credit score

A concierge service

Little to no paperwork or admin matters
i. Maintenance and wear and tear costs are included in your one simple subscription fee.
ii. Mitigate the risk of variable market prices with the GFV, and enjoy the full transparency of the value of your car at the end of your subscription.

Driver and passenger personal accident coverage

24/7 roadside assistance with unlimited towing

Replacement car during accident or breakdown

Theft recovery services

Option to switch cars during subscription tenure
i. The option to switch cars as your needs evolve or budget changes.

Independent car inspection
i. With its 3-day Risk-Free Return policy, you can switch out your Flux car at the start of your subscription so that you will never be stuck with a bad car.
To get more insight on Subscribe to Own, we spoke to Flux Founder and CEO, Ayman Aziz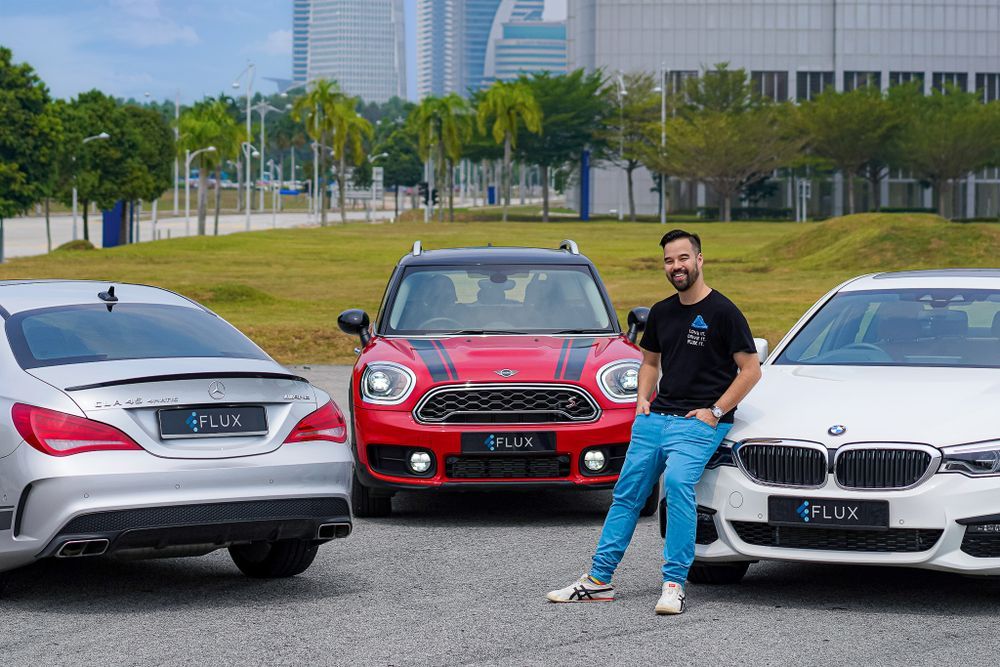 Q: What inspired Subscribe to Own? Was it market insights or consumer demand?
It was a combination of both. Our research showed in general consumers are still attached to the notion of ownership, this was further cemented by feedback from consumers who really wanted to own the cars that they subscribed to. Hence Subscribe to Own was born which has since been formalized within a tech standpoint. Another quality of Subscribe to Own is also transparency. All costs are displayed upfront to consumers before you checkout with no hidden fees.
Q: Is the value of Subscribe to Own enough to offset the RM7,861 consumers will end up paying over the duration of their ownership?
We've bundled in so many value-added services to offset that minimal extra, if you unbundled it and searched, engaged, and paid for it individually, it would cost you a lot more in time and money.
Q: Since your launch in October 2019, how has the reception been?
We get one reservation every other day.
Q: What is the percentage of local subscribers on Flux? How have Malaysians reacted to the subscription model of car ownership?

Our current breakdown of consumers is 70% local and 30% expats. For the expats we provide an option that few others do. A subscription model that is hassle-free and easy.
We believe Malaysians will react positively to Subscribe to Own, this is from the feedback we've gotten in the first few months after going live as well as the current economic climate we're in where liquidity is important. We provide the option of a much lower start fee compared to the conventional hire purchase loan where the initial outlay ranges from 10-20% of the price of the car. With Flux you have greater flexibility to manage your finances.
---
---
---
Comments