Ford's Legendary Mustang Mach 1 Returns For 2021
Auto News Ford has confirmed the return of the iconic Mach 1 nameplate for the pony car's 2021 model year update. This more retro-inspired throwback entrant will sit above the 5.0 GT but below its more high performance siblings such as the GT350 and GT500.

However, unlike those latter cars, this upcoming Mustang variant is set to be powered by the staple 5.0-litre naturally aspirated Coyote V8, albeit equipped with some new tweaks and upgrades to boost power. The automotive world had previously suspected Ford would resurrect the Mach 1 name for something a little more next-gen, but that curve ball turned out to be their Mustang Mach E, a wholly different fully electric vehicle.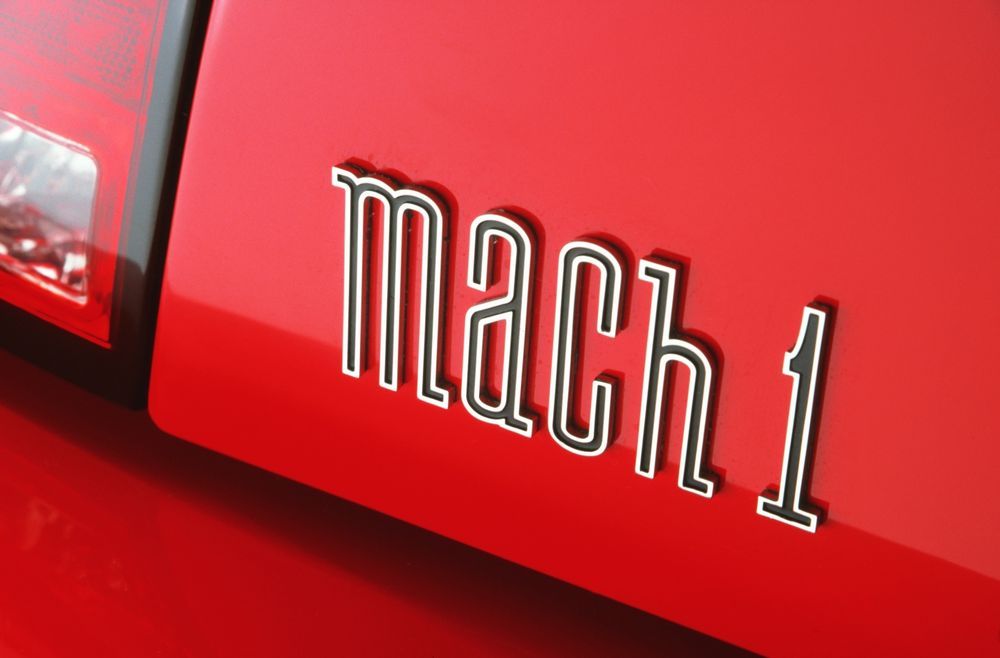 Aside from sporting what's arguably the coolest sounding name in Mustang's history since the original 1969 Mach 1, this new one is said to be conceived as a more enthusiast-focused driving machine in terms of looks, heritage appeal, and handling. Dave Pericak, director of Ford Icons, calls it "the most track-capable 5.0-litre Mustang ever."
"Mach 1 has a special place in Mustang history, and it's time for this special edition to claim the top spot in our 5.0-liter V8 performance lineup and reward our most hardcore Mustang enthusiasts who demand that next level of power, precision and collectability," he adds.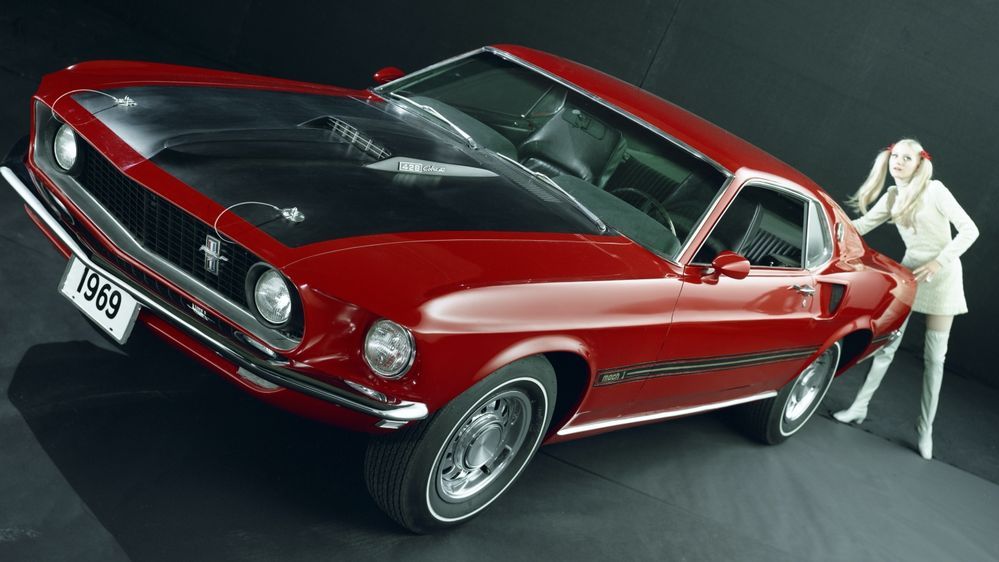 For those not familiar with the name or its significance, the Mach 1 version of the original Ford Mustang of the 1960s took the car from its more high street lifestyle roots and took the car on a path that cemented it as the icon of muscle car Americana we know today.

It's from the Mach 1 template that the most recognised versions of the Mustang was born - legends such as the Boss 302 and Boss 429 - and that most of the performance innovations brought by Carroll Shelby were implemented, coinciding with the partnership with Shelby American in the late 60s. Actually, I take that back, 'Boss' was the coolest Mustang name ever.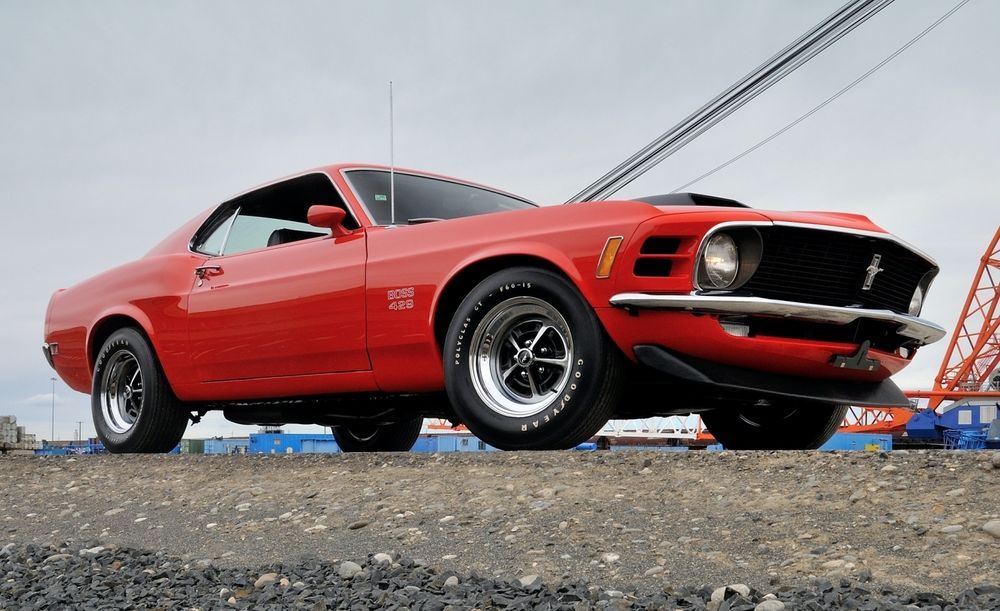 "Mach 1 has always been that bridge between base Mustangs and the Shelby models," said Ted Ryan, heritage brand manager, Ford Archives. "From a style and handling perspective, the original Mach 1 managed to stand out as unique, even in the Mustang lineup – and as the name implies, it could really move."
We don't know exactly what Ford has up their sleeves with the S550-based Mustang Mach 1, but with these testing pics being entirely track-centred, we can safely assume the car will definitely take some lessons from the sharper-edged GT350R.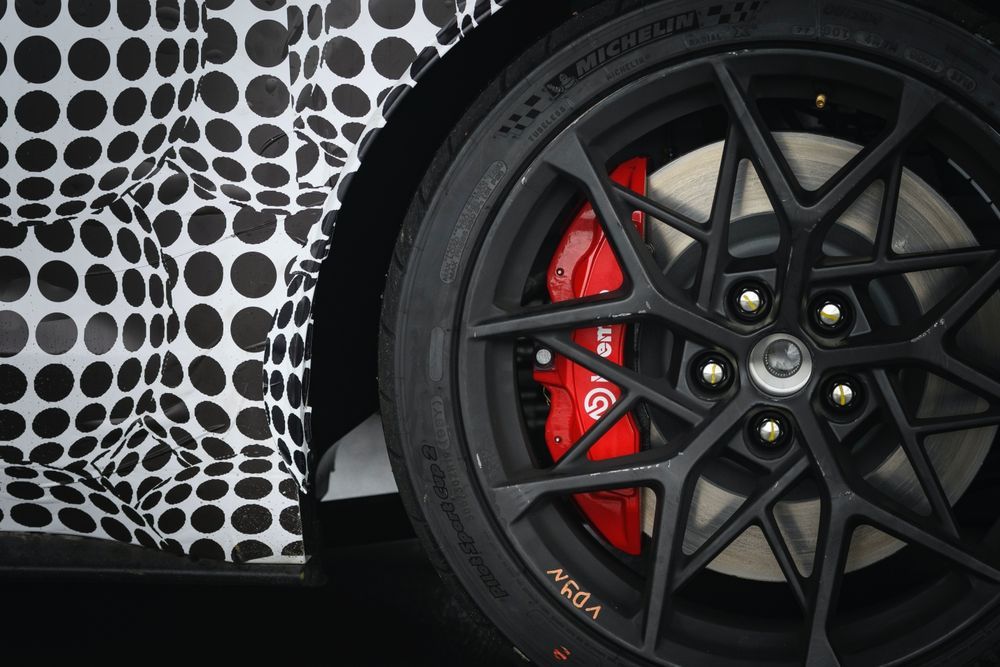 In terms of looks, every major change seems to be concentrated at the front and rear ends, covered up by copious amounts of black and white camouflage. However, they're not doing much to keep the 70s nod circular air intakes hidden. The Mach 1 also looks to be sporting some subtle air intake slits just ahead of the bonnet flap.
We also see a large front brake rotor and bright red Brembo callipers teased behind a new style of gloss black alloy wheel. It's also possible that Ford has opted to remove the rear seats, turning the car from a 2+2 into a strict two-seater to save on weight. After all, the main preview image does indicate a sparse rear deck behind the driver and what looks to be anti-roll bars, though it's unclear whether this is for testing purposes or is indicative of production spec.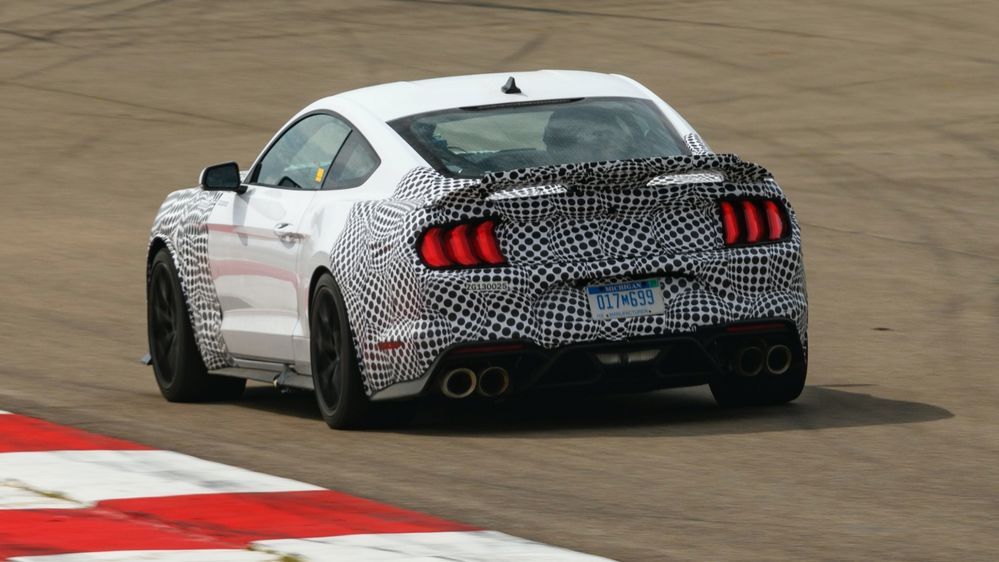 Of course, we can't wait. Whenever the Mustang is given any kind of heritage-inspired treatment, even if its sharing the limelight with performance upgrades, the resulting car is always pretty special.
---
---
---
---
Comments