From Cannstatt To Pekan, 119th Anniversary of the World's First Truck From Mercedes-Benz
Auto News On 1-October 1896, the world's first truck, built by Gottlieb Daimler rolled off the Daimler-Motoren-Gesellschaft (DMG) plant in Cannstatt near Stuttgart, Germany. For such a historical landmark vehicle, the DMG truck was simply given a non-descript name in the company's historical records - "Motorised goods vehicle, order no. 81, vehicle no. 42"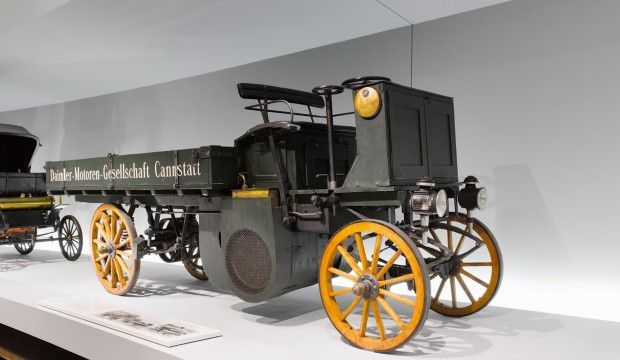 The finished truck weighed 1,200 kg but could carry a payload of 1,500 kg. Power comes from a measly 1.1-litre petrol two-cylinder "Phoenix" engine that produced a grand sum of just 4 hp. It was amazing that it could even move at all! Top speed was up to 12 km/h.
In comparison, the world's first patented motorised vehicle – the Benz Patentwagen, built by Karl Benz ten years earlier, had only 0.75 hp, with a top speed of around 16 km/h.
Karl Benz and Gottlieb Daimler will brand their respective products as Benz and Daimler, working separately until their two companies were merged in 1926 to form Daimler-Benz.
Below is an advertisement announcing the new Mercedes-Benz brand.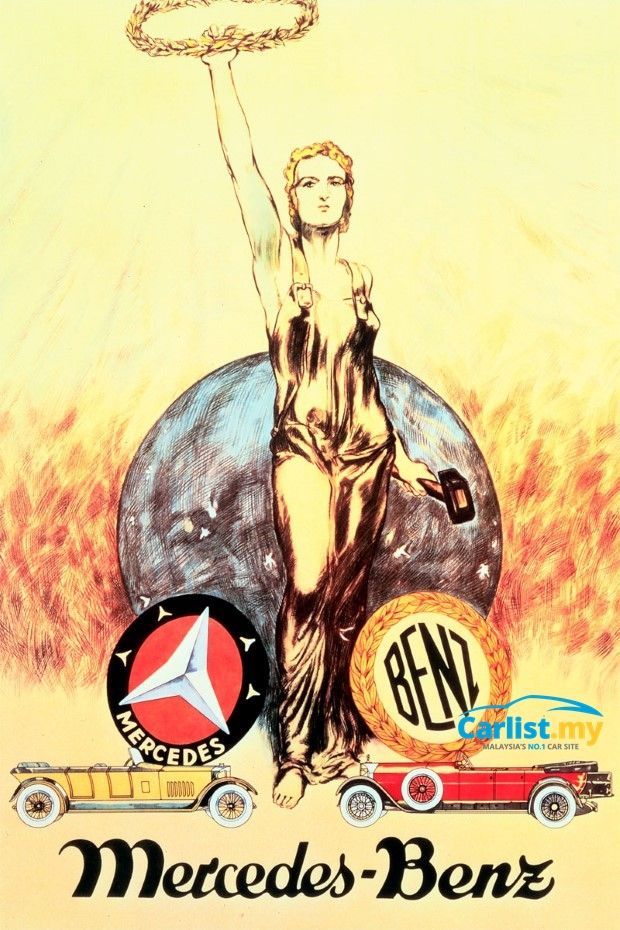 Back to the 1896 Daimler, not long after the first Daimler truck was built, more powerful 6, 8, and 10 hp versions were added to the range. Payload was increased to 5,000 kg as well. With the assistance of Wilhelm Maybach, whose name will later grace the top of the line Mercedes-Maybach models a century later, Daimler improved his designs and moved to the engine away from the rear to beneath the driver's seat, thus freeing up more room for cargo. Drive was transferred to the rear axle via a chain-drive system.
One generation later, the trucks featured a bonnet, covering a front engine that is now mounted above the front axle (below).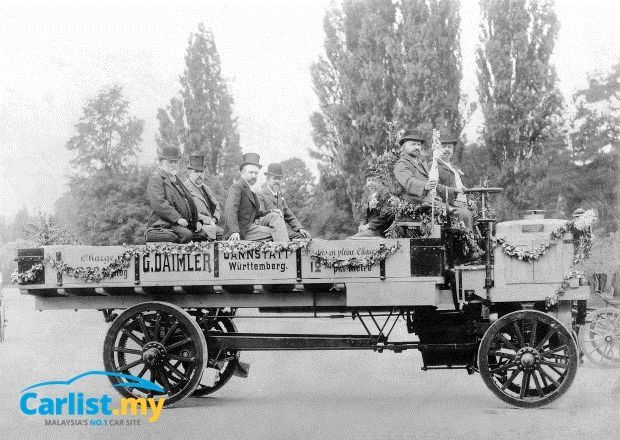 While Benz got the glory of being recognised as the father of the modern automobile, it was Gottlieb Daimler, whose name would later grace Daimler AG, who revolutionised of the world's economy with his motorised truck.
Up until then, economic activities could only progress as fast as horse drawn carriages could transport cargos between shipping ports, railway terminals, farmers and factories.
By allowing businesses to transport goods much faster, Daimler's motorised goods vehicle sparked an economic revolution that would accelerate the pace of Europe's industrial revolution.
The first Daimler truck was sold to the British Motor Syndicate Ltd. London, who quickly saw great potential for the product in the UK. Two years later, entrepreneurs from Austria, and later USA and Russia approached Daimler to purchase the rights to produce the Daimler truck in their home countries.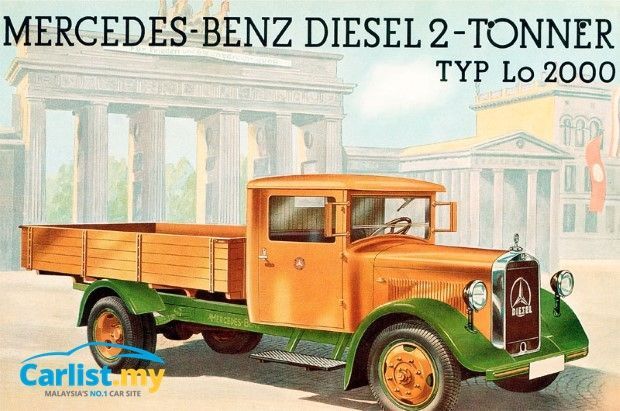 Gottlieb Daimler died in 1900 and didn't lived long enough to see the progress of his invention. Payload rose to six tonnes, engine output quadrupled to 40 hp, simple open-air bodies were later replaced with sophisticated refrigerated trucks, 'tipper' dump trucks, cast steel wheels replaced with pneumatic rubber tyres, heavy duty twin wheel rear axles, adoption of diesel engines and an enclosed cabin.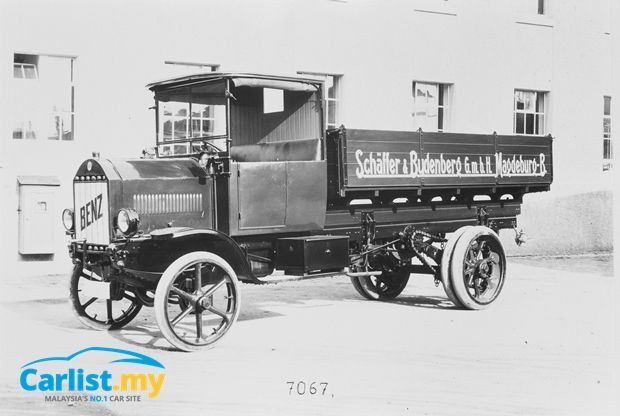 The picture above shows one of the earliest dump trucks, with a hydraulically operated tipper body in the rear. Note the chain-driven twin wheels rear axle.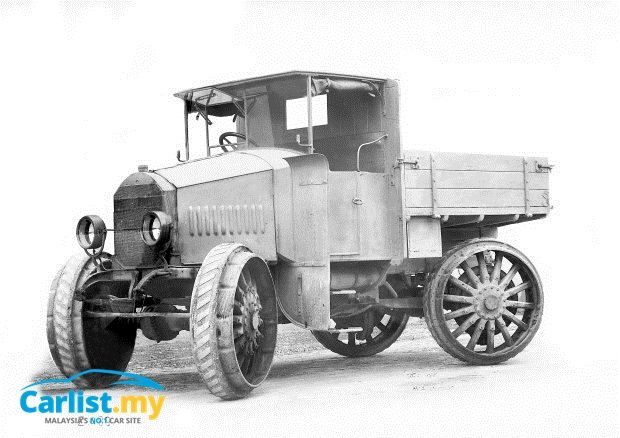 By 1919, Daimler had built an all-wheel drive truck with four wheel steering (above), starting a lineage of innovation that will culminate in today's legendary Mercedes-Benz Unimog (below, note the angle of the rear wheels).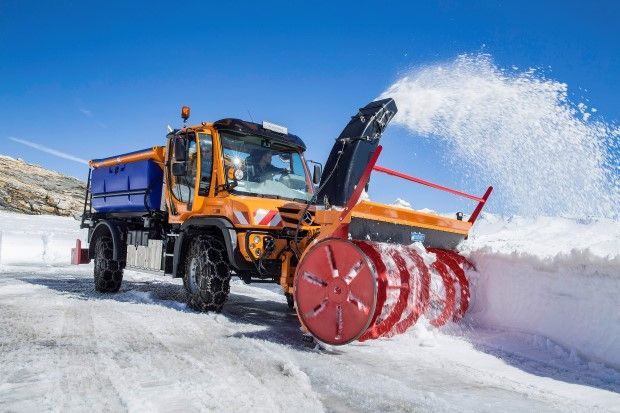 Closer to home, a variant of the legendary L-series 'short-nosed' Mercedes-Benz trucks, the L 911, became the backbone of Malaysia's development.
Yes before Porsche made a 911, Mercedes-Benz already had one. Funnily, Mercedes-Benz didn't went after Porsche for using the trademark.
The L 911 was an icon and so strong was its reputation for durability and reliability that many lorry operators refused to use anything other than a 911.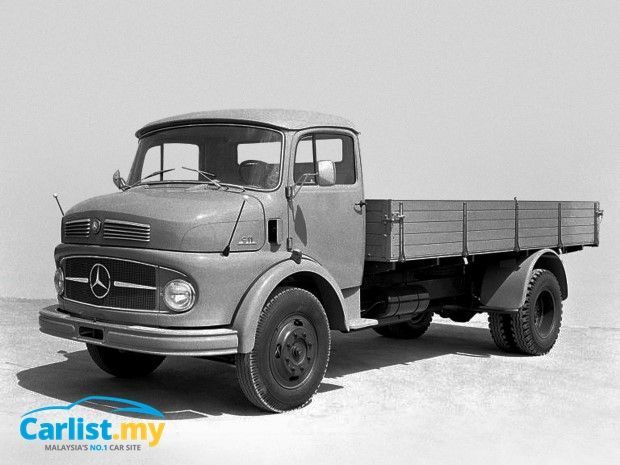 In 2004, the then-Daimler-Chrysler Malaysia (it is now known as Mercedes-Benz Malaysia following the divestment of Chrysler from Daimler) company opened an assembly plant within the DRB-HICOM-owned Hicom Automotive Manufacturers facility in Pekan, Pahang.
Besides producing passenger car models like the C-Class, E-Class and S-Class, it also produces the famous Mercedes-Benz Actros, as well as Mitsubishi-Fuso (sold by Mitsubishi Motors to Daimler in 2003) LD and HD trucks.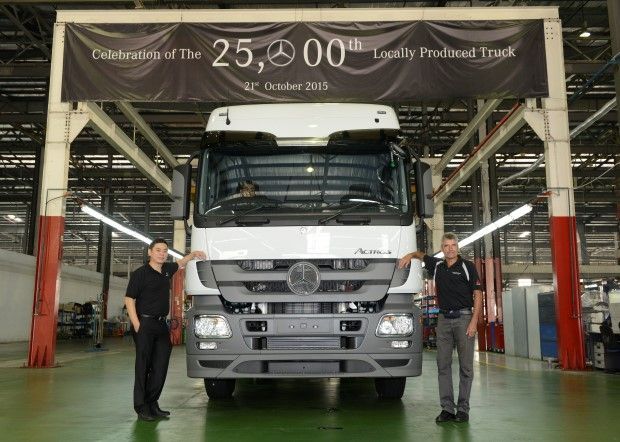 On the same month that Gottlieb Daimler built the world's first truck 119 years earlier, Mercedes-Benz Malaysia's Pekan plant reached a new milestone by produced its 25,000th commercial vehicle on October 2015.
The 19,000 square metre commercial vehicle line in Pekan (Mercedes-Benz passenger car models are produced at separate line), is one of Daimler's nine commercial vehicles assembly plant worldwide.
It is operated by 176 employees, with an annual capacity of 4,000 commercial vehicles per year.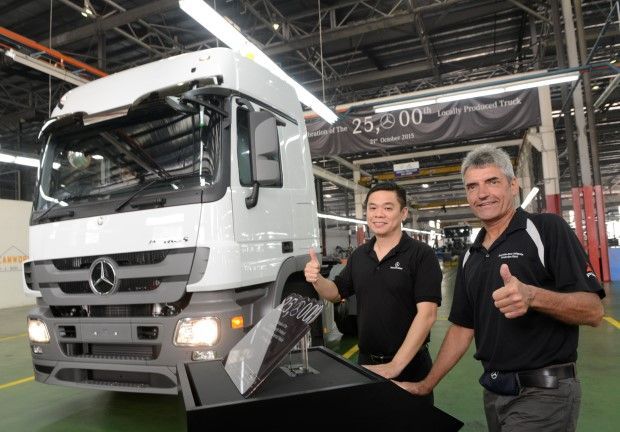 The passenger car assembly line in Pekan is also one of Daimler's seven of such facilities worldwide for Mercedes-Benz passenger cars. The others are located in Thailand (Samut Prakan), Indonesia (Bogor), Vietnam (Ho Chi Minh), India (Pune), China (Beijing), South Africa (East London). In 2016, Brazil will join the list when passenger car assemblies are restarted at the Iracemapolis plant.
Mercedes-Benz Malaysia's market share in the commercial trucks segment now stands at 16.4 percent. Its best-selling model is the 6x2 configuration MP3 Actros 2640LS.
By the way, you can also 'assemble' your own Mercedes-Benz truck in your house. This Lego Technics's motorised model of a Mercedes-Benz Arocs 3245 (a sub-Actros model) is the most complicated Lego Technics model so far.
Brickboy Toys is retailing it for RM999.90.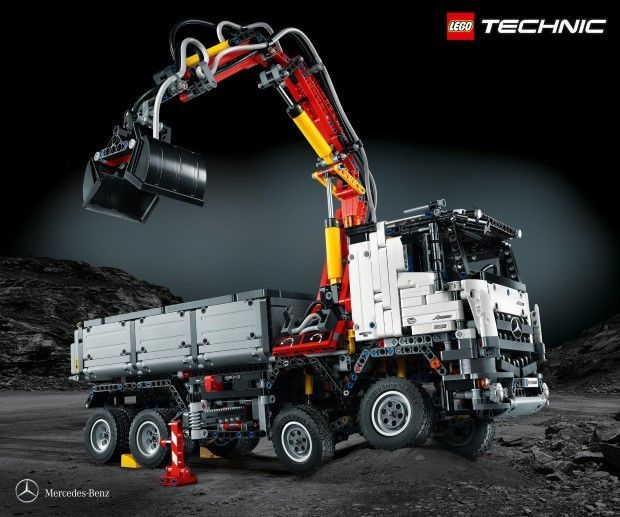 ---
---
---
---
Comments