Geely Haoyue 7-Seat SUV Is Large And Wants To Be In Charge
Auto News As big brother to the Boyue, the Haoyue assumes the title of Geely's SUV flagship. A D-segment fighter that has huge ambitions.
---
This is the largest SUV in Geely's line-up to date, and it's called the Haoyue. You may have heard about or seen this D-segment entrant already with the Chinese automaker releasing some images earlier this year.
Now, though, the Hao Yue (or Haoyue, or Haoyue GX11) has arrived at its official home market launch date, and we can finally get to grips with the many details that surround this all-new model. The 7-seater is clearly quite smart looking, masking its size with its many contours and character lines.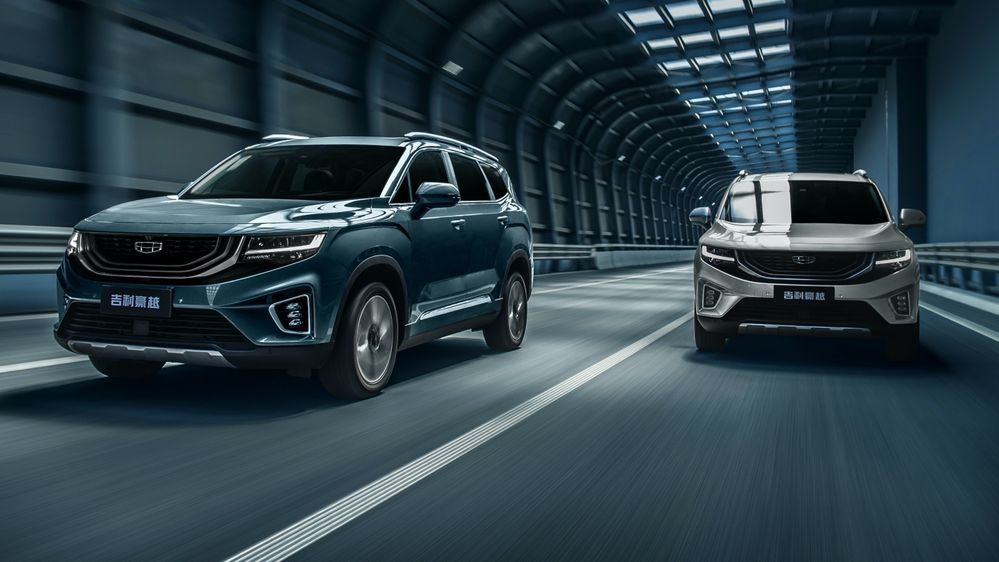 Geely terms this as the 'Expansive Aesthetic' concept, which seeks to soften the appearance of size by adopting more muscular, athletic design cues. Seems to have worked, and we have to admit it looks considerably more unique and far less generic than their other SUVs.
We imagine it's still quite imposing when encountered in the flesh, however. But could that be in the form of an incoming Proton model, as the rumour mill is suggesting? It's a possibility that we can't overlook, but as of right now our first national automaker has other priorities - such as the X50, based on the Geely Binyue - before being able to focus on an SUV flagship to (sort of) call their own.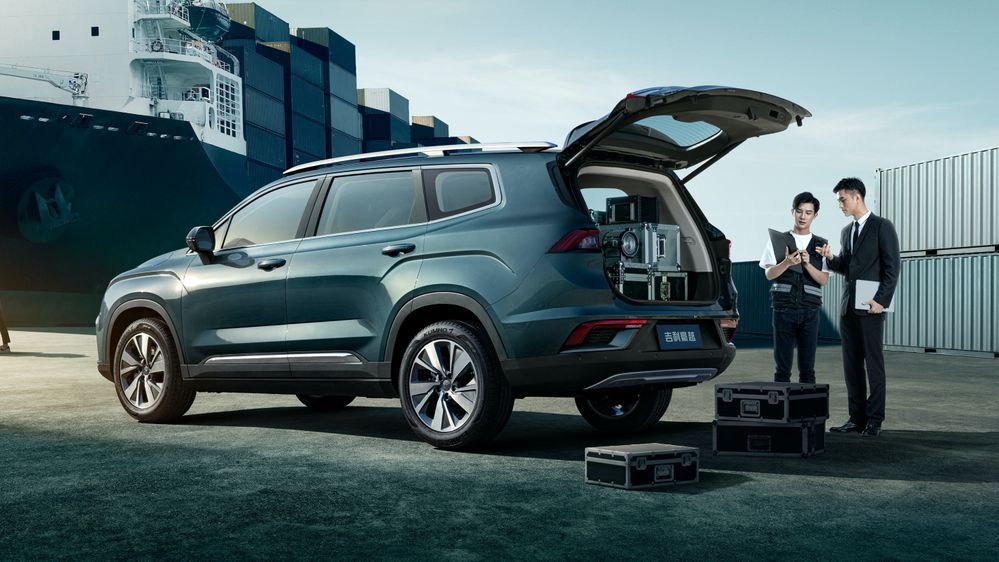 Should a hypothetical Proton X90 materialise, however, it would surely put some real fear in the hearts of rivals such as the Mitsubishi Outlander, Hyundai Santa Fe, and Mazda CX-9. Prices for the Haoyue start at just 103,600 yuan, which is about RM63,000.
That's an unbeatable - even impossible - price point should it ever appear with a Proton badge. There's still no doubting that an X90 would probably still be the least expensive 7-seater on sale here, but one that could still be stuffed to the gills with cutting edge tech, safety features, and luxury amenities.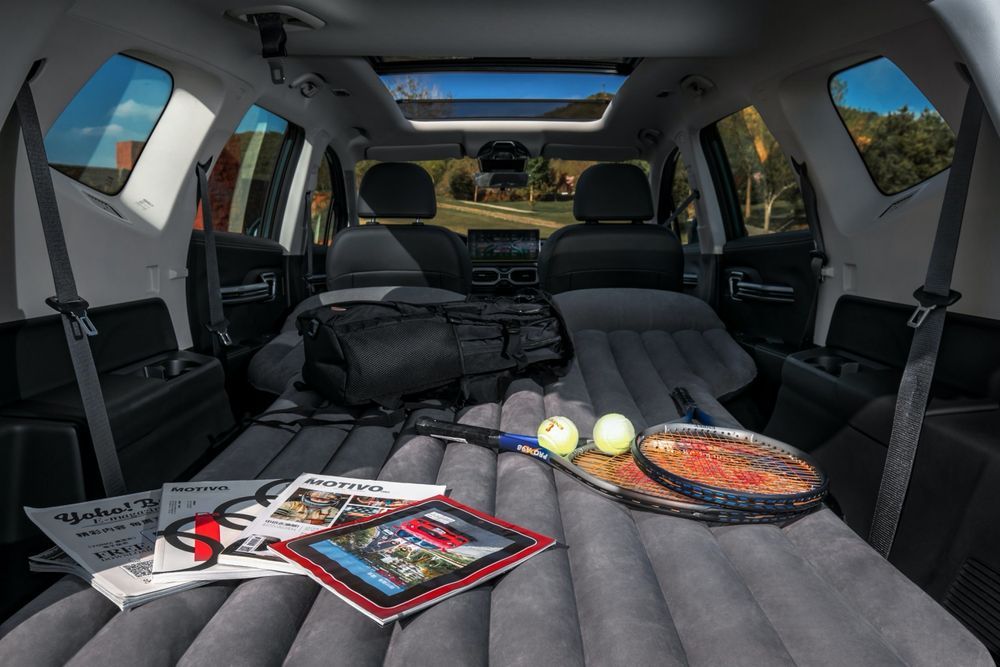 Back to the Haoyue, the SUV offers up serious interior/cargo space. Though a 7-seat layout can be chosen, a 5-seat option is also on the table, granting it an uninterrupted boot capacity of 2,360-litres. With the seats folded flat, Geely claims the rear horizontal interior space extends to 2.2 metres, equivalent to a king size bed. Amazingly, even with all 7-seats installed, buyers have the option of upgrading them to 'VIP' tier seats which are all independently adjustable.
The panoramic sunroof obviously gives the illusion of making an already large interior seem even more expansive, but we wouldn't be surprised if the Haoyue truly does boast one of the largest cabins in its class. Geely hasn't sacrificed luxury in the name of space either. This looks to be a range-topping variant pictured here but, even so, the materials and finishing do look impressively high quality.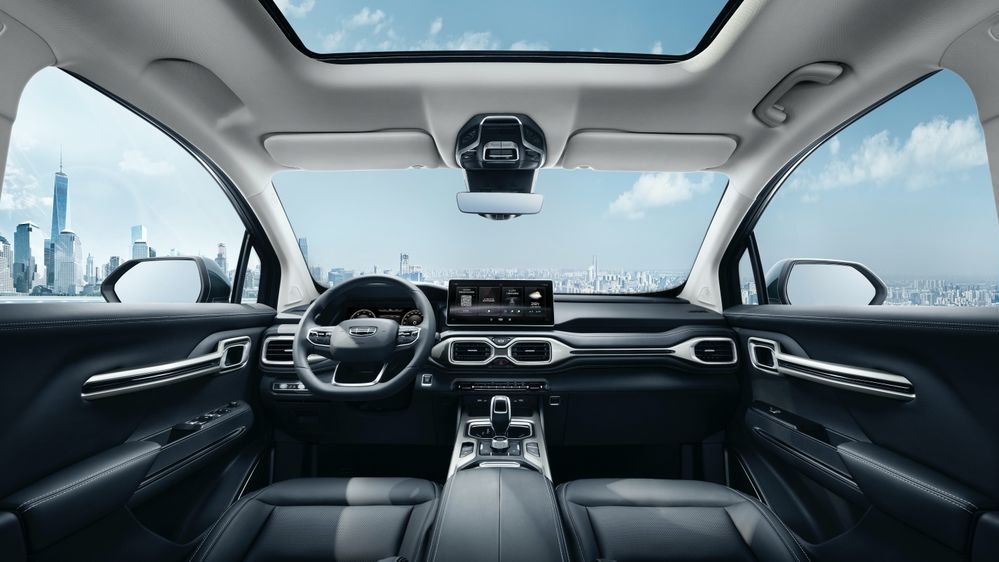 A large 12.3-inch widescreen infotainment display is perched above the centre console where it's partnered with a fully digital instrument cluster - also measuring 12.3-inches. We're not huge fans of the GKUI system used by Geely and subsequently found in models like the Proton X70, but at least the updated interface and large (and hopefully responsive) screen probably allows it to perform to its full potential.
The automaker is also keen on emphasising the Haoyue's 'healthy car' concept, which they implemented early into the model's development, claiming that all materials underwent "stringent environmental testing with requirements over 20 times higher than Chinese national standards", which also meant intentionally removing that typical 'new car smell' due to the supposedly harmful chemicals used to achieve it.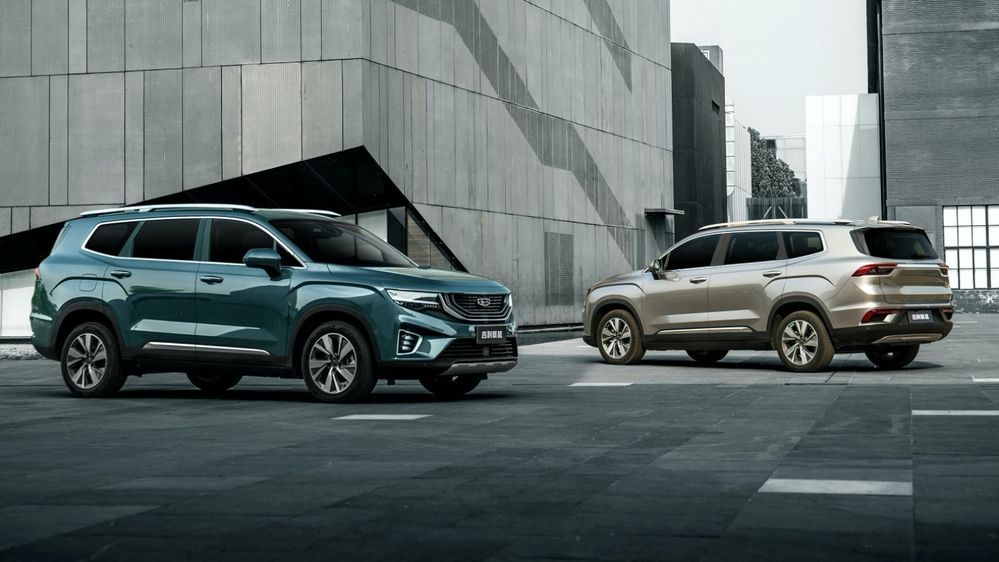 Every Haoyue also comes with a high-efficiency CN95 certified air purification system that works in tandem with its tri-zone climate control, capable of filtering out 99 percent of PM2.5 particles and 98 percent of droplets larger than 0.74 microns, the kind that may contain viruses and other dangerous airborne elements.
At launch, the Haoyue's powertrain should look awfully familiar to X70 owners, utilising a 1.8-litre turbocharged four-cylinder petrol engine which is mated to a 7-speed dual-clutch transmission, at least in the meantime before a more powerful Volvo co-developed 2.0-litre unit comes to light. Output for the 1.8T mill is expected to be an equally familiar 180PS and 300Nm with either a front-drive or all-wheel drive layout.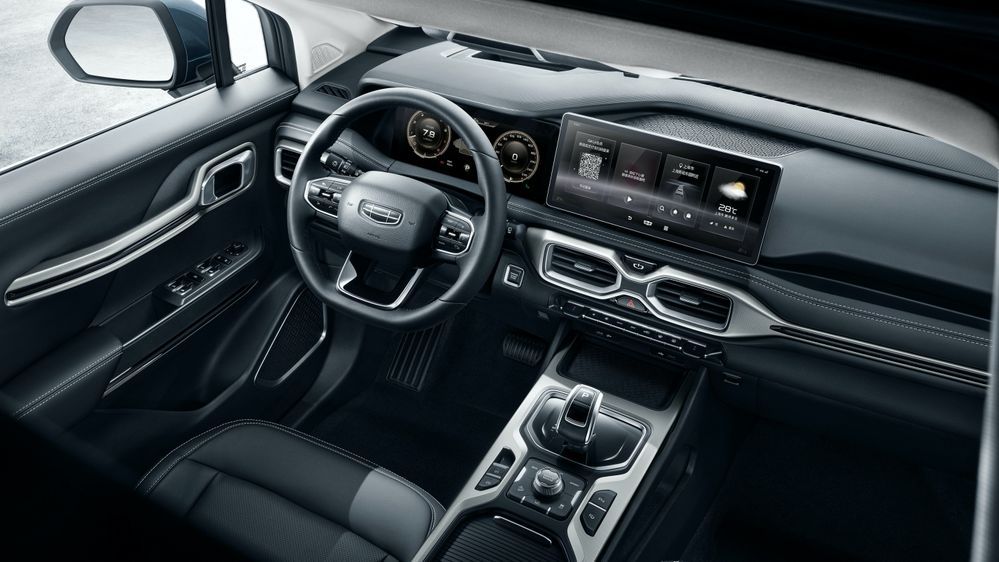 The Haoyue is also equipped with Level 2 autonomous driving tech consisting of 24 external sensors that feed its 17 intelligent drive features, which is impressive for its class, and enables it to perform one-touch self-parking manoeuvres. Also through this sensor array, Geely claims the Haoyue is able to automatically follow, stop, and turn at speeds up to 150km/h.
Will it make its way here? Kita tunggu dan lihat!
---
---
---
---
Comments