Genesis Fully Outs The GV70, Korea's Own X3/GLC Slayer
Auto News The luxury marque spawned from under the Hyundai Motor Group, Genesis, has been making some strong headway in its rather brief existence. Though the brand has only been around for the past 5 years, they've amassed a pretty wide and impressive spectrum of cars to which their newest, the GV70, is the cherry on top.
---
You might have seen this sleek SUV in some preview images trickled out over the past few months, but here is Genesis opening the floodgates with a full information and gallery dump for our viewing and analysing pleasure.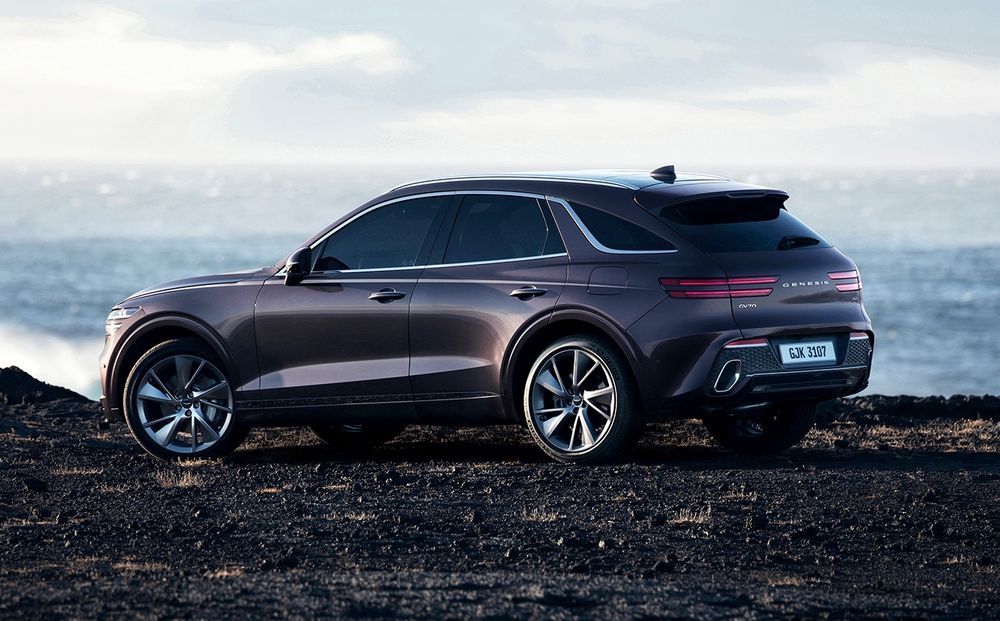 Naturally, the GV70 sits below the larger GV80, which was introduced back in January. That being said, both have plenty in common in terms of styling, powertrain options, and overall equipment set. The only real separators here are the dimensions, and though smaller, we reckon nobody would label this GV70 as appreciably more compact. With a 2,875mm wheelbase and 4,715mm overall length, it's not lacking in footprint, which should be plenty of interior space too.
We'll leave the styling verdict up to you, but to us its profile does remind us of the Infiniti QX70 while its front end is certainly making full use of the marque's distinctive large grille design and split headlight array. Overall, it's very nicely done..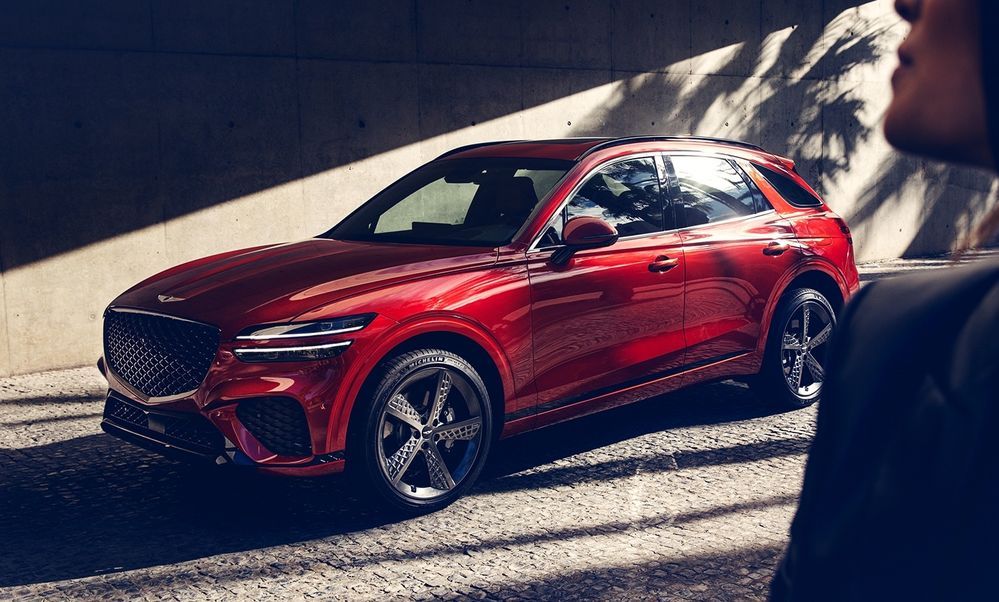 Hyundai, as a rule, has never really been very fond of a maintaining overly large pool of engines for their car brands at any given time, so here with the GV70 we do see plenty of repetition with other models in the luxury-oriented Genesis stable. In fact, the last time we saw these engines they were being used to tout the larger GV80.
Though this newest SUV misses out on the more evolved 3.0-litre Smartstream inline-6 turbodiesel, the GV70 is kicking things off with a 2.2-litre four-cylinder turbodiesel, though here its enhancements have meant shedding its familiar CRDi moniker to also adopt the Smartstream designation, pumping out 210PS and 440Nm.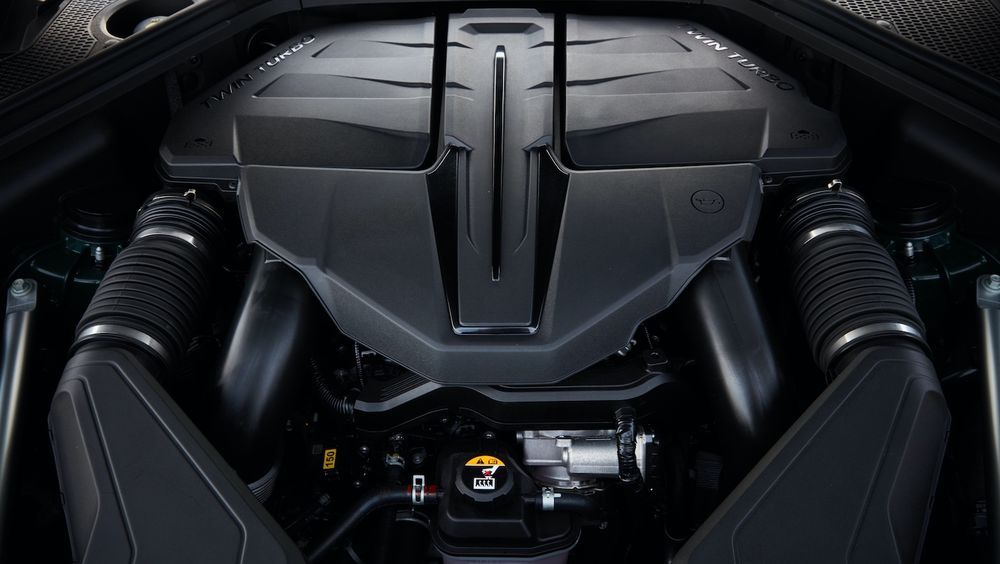 Petrol power, on the other hand, is represented by a 2.5-litre Smartstream turbocharged four-cylinder with an decently athletic 304PS and 422Nm. At the top of the range is the 3.5-litre Smartstream, a twin turbocharged V6 that's traces its roots to the Kia Stinger GT's powerplant. It generates an impressive 380PS and 530Nm that allows it rocket to 100km/h in just 5.1 seconds.
All engines are mated to the same 8-speed automatic transmission, and while GV70s equipped with the V6 come standard with all-wheel drive, it is an optional extra on the the smaller turbo-petrol and diesel units, which come by default with rear-wheel drive.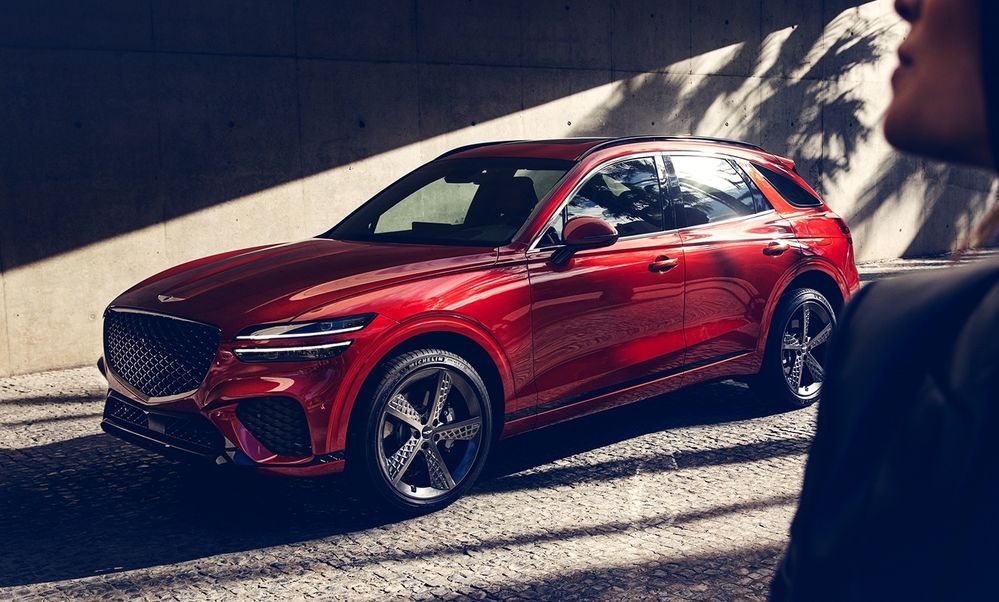 Also optional is the Sport Package which peppers the exterior and cabin with some very tasteful cosmetic items that effectively lend it a more aggressive presence and opens the customisation up to unique exterior colours and interior trim choices. It throws in sportier wheels in either 19-inch or 21-inch varieties, as you might expect, but the package also includes an Electronic Limited Slip Differential for improved dynamics.
Moving inside, the GV70 looks really impressive just as a visual piece here. As mentioned, there are plenty of customisation options available for each customer, but it seems every combination has been carefully selected to blend in well with the cabin's aesthetic and material selection.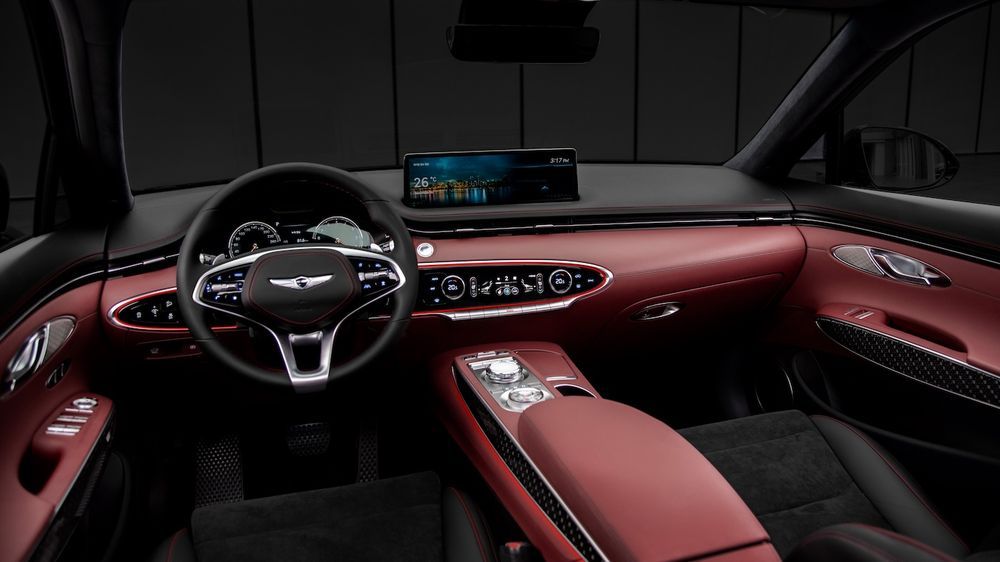 It looks like the interior elements themselves have been developed in a wind tunnel, somehow. There are buttons and rotary knobs that are finely finished yet clutter is still kept to a minimal. In fact, even starting up this SUV is done with a fingerprint reader built into the centre stack. The climate control vents are barely noticeable and that huge 14.5-inch infotainment screen is unmissable from its top perch but still manages to be somewhat discreet thanks to a very wide aspect ratio.
Especially nice is the HVAC controls which integrate themselves around analogue controls and a seamless digital readout behind it. The instrument cluster is fully digital too, of course. Genesis has also stuffed every active safety feature they have into the GV70, including AEB, blind spot monitoring, rear-cross traffic alert, driver attention warning, intelligent cruise control, and a 360-degree all-round view monitor to name a few.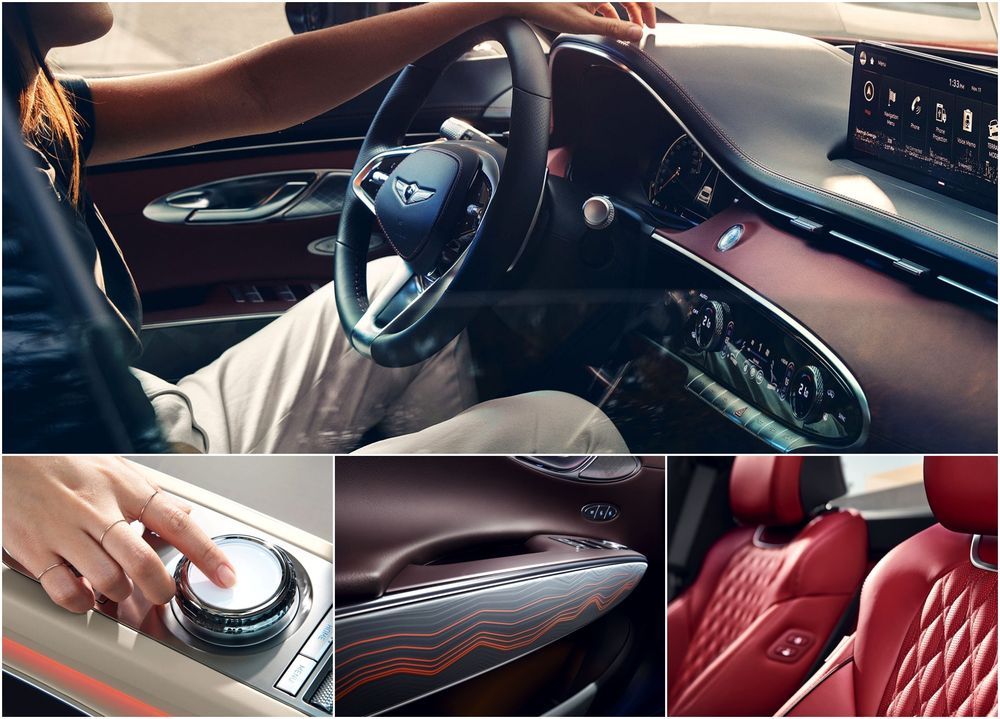 Like all Genesis cars, none of them have made their way to Malaysian shores (unless you count the Hyundai Genesis sedan brought here in 2015) with the closest official market being Australia. It's a real shame as, given how much the brand has managed to prove to us (and the world) so far, there will likely not be a shortage of buyers should they decide to expand their list of available territories.
---
---
---
---
Comments