Geneva 2018: Audi e-Tron Prototype Debut – Audi's First Full-Electric Model
Auto News Audi has previewed the prototype of its first all-electric model, dubbed the Audi e-Tron, just ahead of its 2018 Geneva Motor Show debut. The sporty SUV is claimed to combine the space and comfort of a typical luxury vehicle with a driving range suitable for everyday use.
Audi has confirmed that production versions will be able to fully recharge at fast-charging stations with up to 150 kW charging capacity, in just under 30 minutes.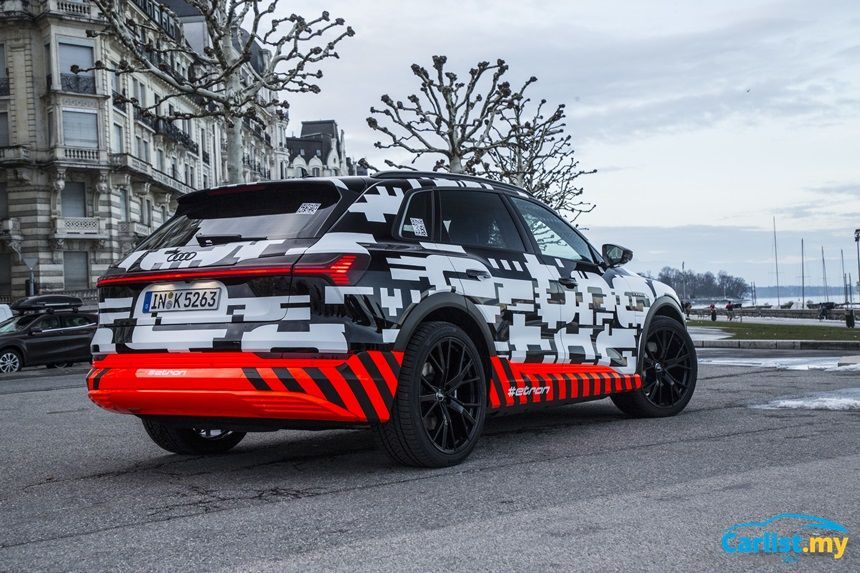 Little is known of the e-Tron's electric motor or motors capacity, but Audi has confirmed that the production version will distribute power to all four wheels through an electrical quattro all-wheel drive system.
In the meantime, prototypes have been deployed for road testing in various locations around the world, such as Scandinavia, Africa, Asia and even the North Loop of the Nürburgring.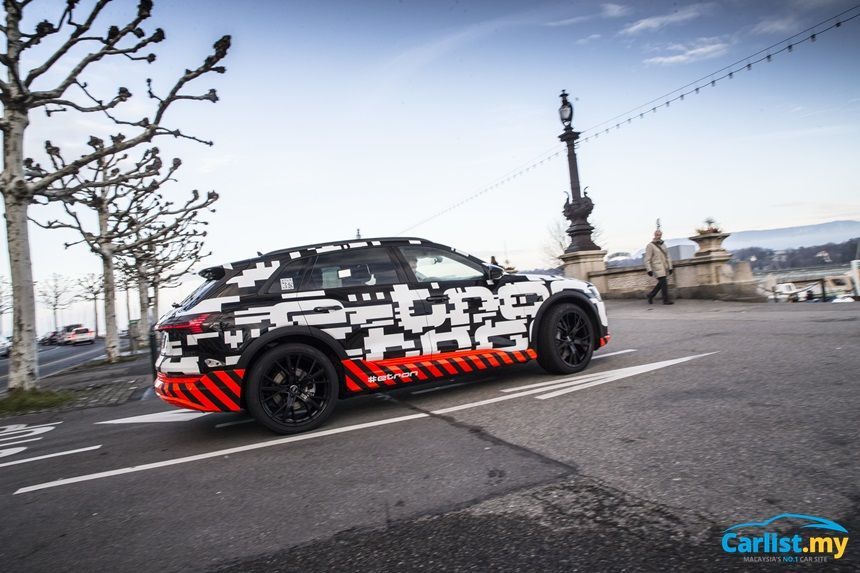 Audi is testing vehicles performance in climate zones ranging from below -20 to above +50 degrees Celsius, in dense traffic conditions (such as China), and high-altitude environments in mountainous regions.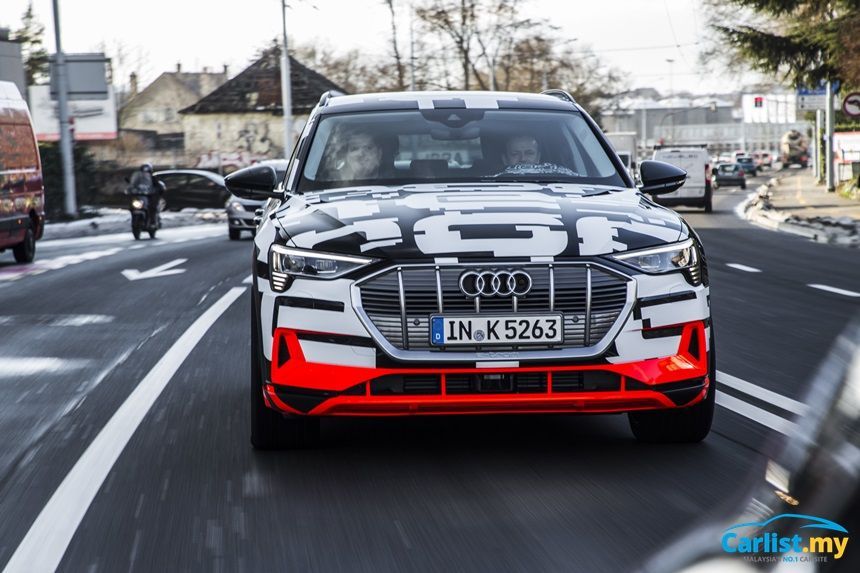 In addition, intensive tests of the charging technology are being conducted worldwide. The individual charging standards are tested on proving grounds and in public areas to validate the full range of different charging options.
In total, just under 250 Audi e-Tron prototypes are used in the tests; collectively, they are expected to cover more than five-million km, and spend up to 85,000 hours on the road.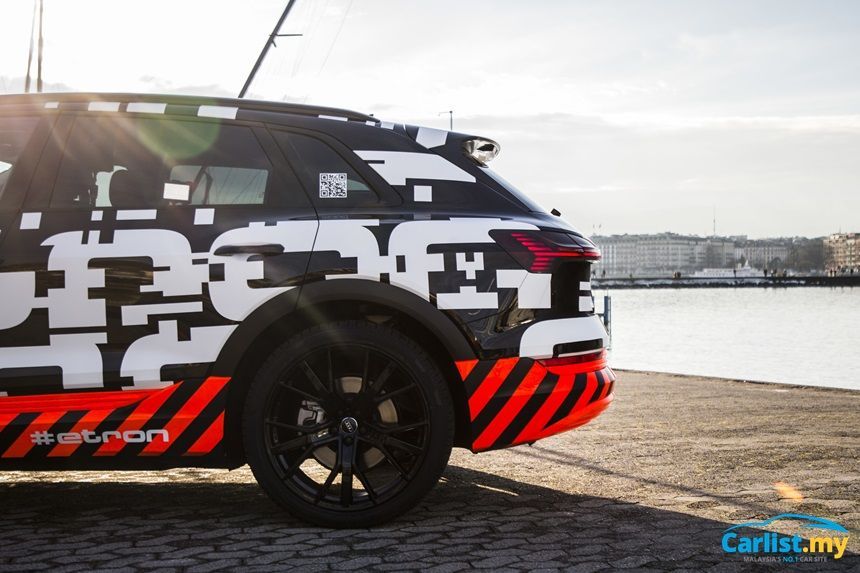 Rupert Stadler, Chairman of the Board of Management of AUDI AG. "In 2020 we will have three all-electric vehicles in our product range, with a four-door Gran Turismo – the production version of the Audi e-tron Sportback concept – and a model in the compact segment joining the sporty SUV. We will be launching more than 20 electric cars and plug-in hybrids by 2025 – spread across all segments and concepts."
As seen in the pictures, the Audi e-Tron does not wear the "traditional" camouflage as seen on other pre-production vehicles - a specially developed design film, with graphics that mimic a high-voltage grid, and orange elements illustrate the fact that the Audi e-tron prototype is fully electric. The sills, featuring colorful inserts, indicate where the battery is located.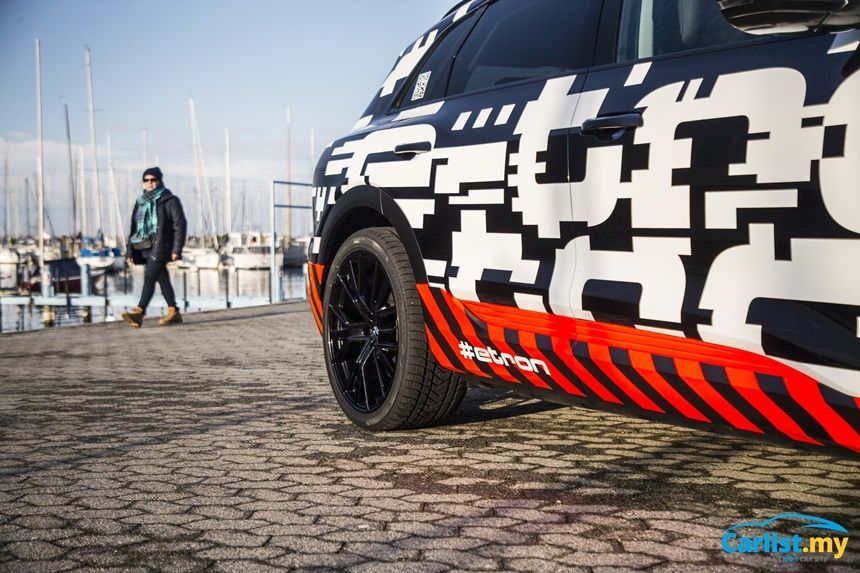 The Audi e-tron will be launched on the European market at the end of 2018, and be produced at Audi's carbon-neutral plant in Brussels, Belgium.
Prior to the world premiere, part of the Audi e-tron test fleet will be out on public roads wearing their electrifying camouflage. The cars will be driven past prominent sites in the Swiss metropolis at the start of the motor show, so the general public can snap pictures and engage on social media.
---
---
---
---
Comments