Here Are All The Game-Changing EV Manufacturers Trying To Conquer Future Mobility
Auto News The next 10-years will see more innovation and game-changing technology than in the last 100 years of the automobile. Overdrawn, and slightly unnecessary arguments of whether hybrids and battery electric vehicles are the best way forward have been pretty much nullified. EVs are here and here to stay.
---
While we can still debate the larger discussion regarding EV charging infrastructure and the entire ecosystem of power generation (to charge these EVs) – the inherent simplicity and effectiveness of a hybrid or EV will more than likely spur its popularity and future success. After all, these were why internal combustion vehicles mobilised an entire globe in the century before now – it was easy and relatively cheap to fuel cars up and keep them going.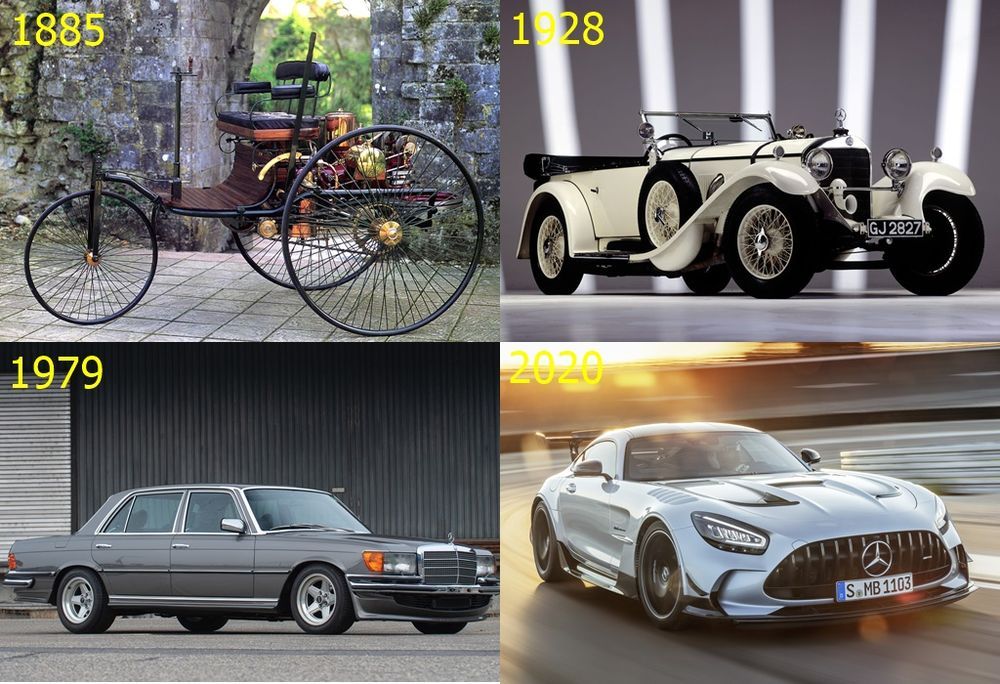 The evolution of the car has been an amazing and romantic story. However, the next generation of vehicles will also come from an entirely new variety of automakers.
With other advancements in connectivity, autonomous driving, integrated safety, and digitalisation – cars will evolve into performing a multitude of functions in our daily lives. Though they will still be as important to take us where we want to go, it would be a far cry from the ownership experience of the yesteryears.
However, it isn't traditional carmakers that have been driving this change at breakneck pace – the future of mobility has given life to an entirely new breed of disruptive automotive manufacturers, who unlike classic players like Mercedes-Benz and Toyota – started from a blank canvas of ideas and envisioned unique products and solutions.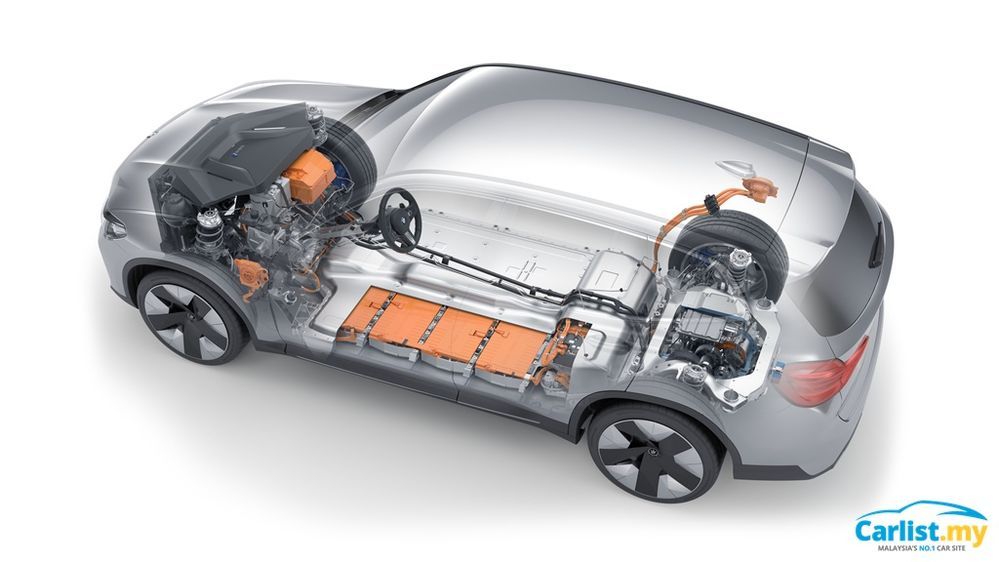 The 2020 BMW iX3 EV powertrain
So in this report, we have listed the most popular EV manufacturers taking the fight to the 'ol-skool big boys.
Karma Automotive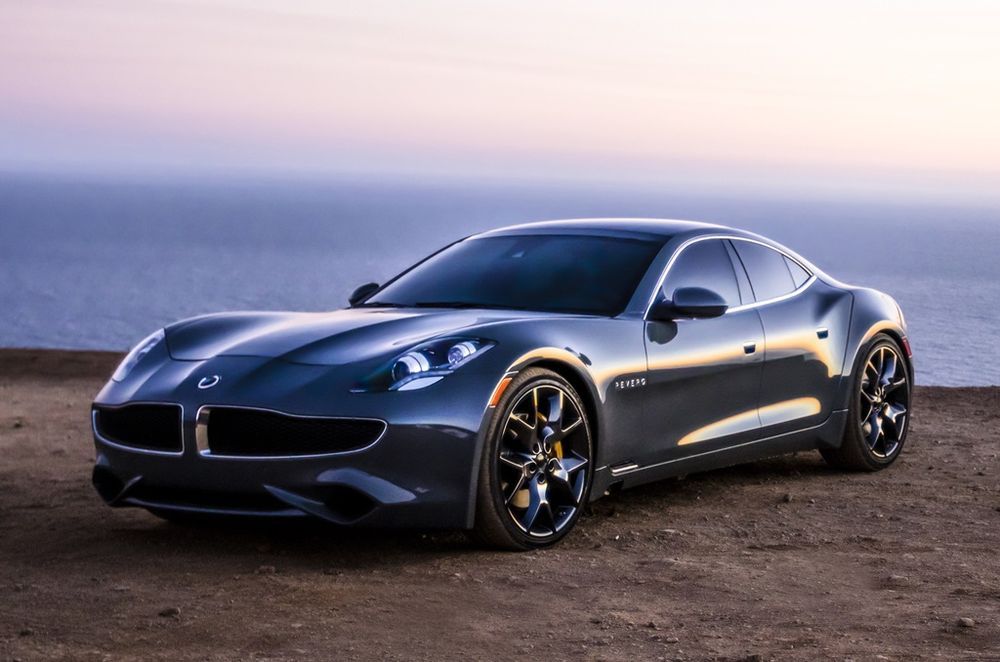 Karma Automotive was actually born out of the ashes of the Fisker Automotive company. When the company started by Henrik Fisker went bust in 2014, it was bought out by Chinese parts supplier Wanxiang Group. The deal included previous patents and designs, a plug-in hybrid powertrain, and facility in Delaware. The company was rebranded as Karma Automotive in 2015, drawing its name from Fisker Karma, the luxury plug-in hybrid sedan initially launched by Fisker.
Today, the Fisker Karma (vehicle) has been comprehensively updated – albeit sporting much of the design language of the original – and renamed the Revero. The Revero is a range-extender hybrid that is powered by a BMW 3-cylinder engine powering an on-board electric generator. The electric drivetrain; (juiced by a lithium-ion battery) sends power to two motors on the rear axles which supply 536 hp, and 745 Nm of torque and gives the Revero a 0-60 mph time of just 4.5 seconds. The pure electric range is approximately 128 km or around 580 km with the range-extender. Other highlights of the Revero include selectable energy recovery response and a suite of active driver safety systems.
Fisker Inc.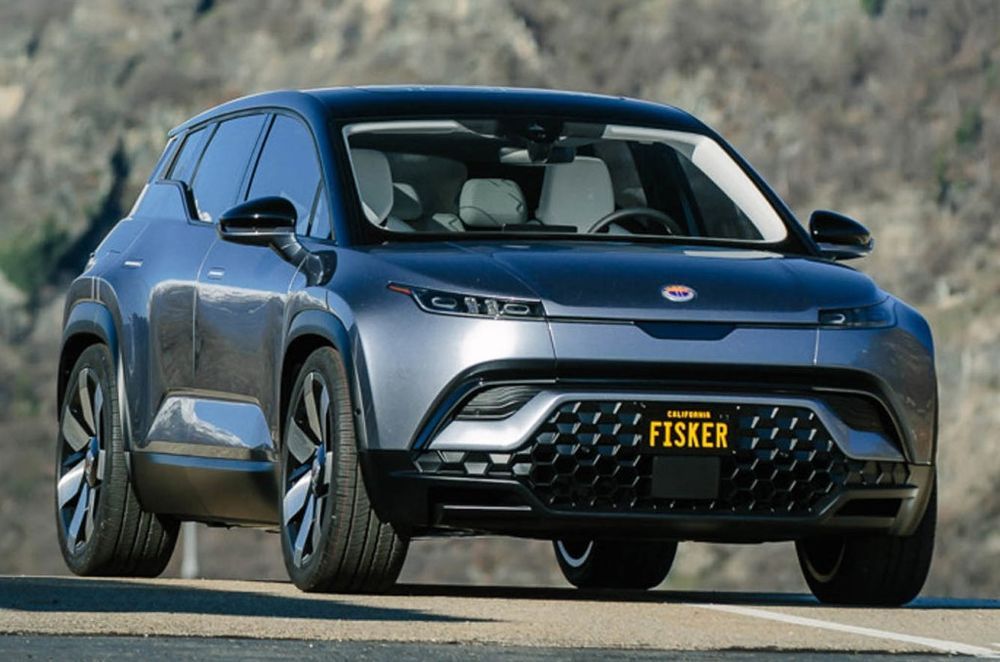 However, Karma is only half the story, because Henrik Fisker kept the rights to his name and started Fisker Inc. just two years after inking the deal to sell his older company. Fisker Inc. was established in 2016, and unveiled its first SUV, the Fisker Ocean in January 2020. The company skipped the standard automotive process of making a show car – and will instead reveal a fully running production prototype sitting on the actual electric platform.
The all-electric Ocean is powered by an 80 kWh lithium-ion battery pack giving it a claimed range of between 400-480 km on a full charge. Dubbed the world's most sustainable vehicle – the Ocean employs a number of recycled materials, such as nylon for the carpets, and recycled polyester for parts of the interior. The Ocean also features a full-length solar roof for further energy generation. The Fisker Ocean is targeted to begin production at the end of 2021 – with the first high-volume deliveries projected for 2022. Alongside, Fisker is also developing an all-electric sports sedan called the Emotion.
Rivian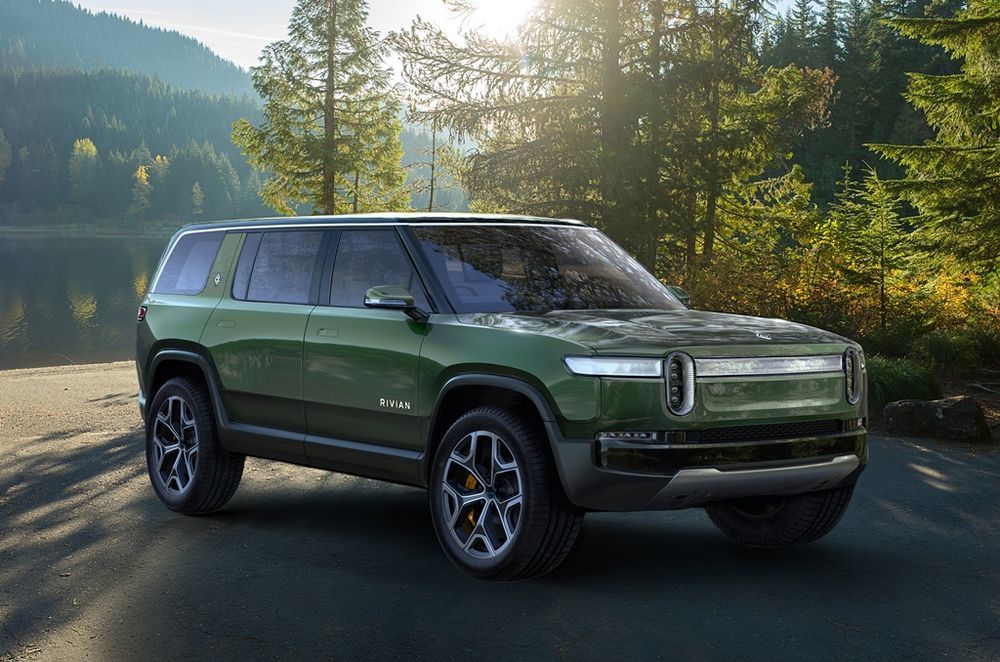 Rivian is a full-fledged automaker founded in 2009 by MIT engineering PhD graduate, RJ Scaringe. Rivian's philosophy revolves around how an EV vehicle can offer the same type of off-road ability and usability as say a traditional Jeep Wrangler or Toyota Land Cruiser. Rivian currently employs a staff of 500 across its five locations which span California, Chicago, and the UK. These facilities range from design and R&D centers, a Powertrain, Controls and Integration centre, and a 2.6 million sq. ft production facility meaning they operate very much like a traditional automaker despite their infancy.
Rivian has launched two full-electric adventure vehicles – one a truck, the R1T and the other a 3-row 7-passenger SUV, called the R1S. The R1T pickup and the R1S SUV will be delivered to customers starting this year. Rivian claims its quad-motor (one at each wheel), will deliver up to 750 hp, accelerate from 0-100 km/h in 3.0 seconds and offer a range in excess of 640 km.
Bollinger Motors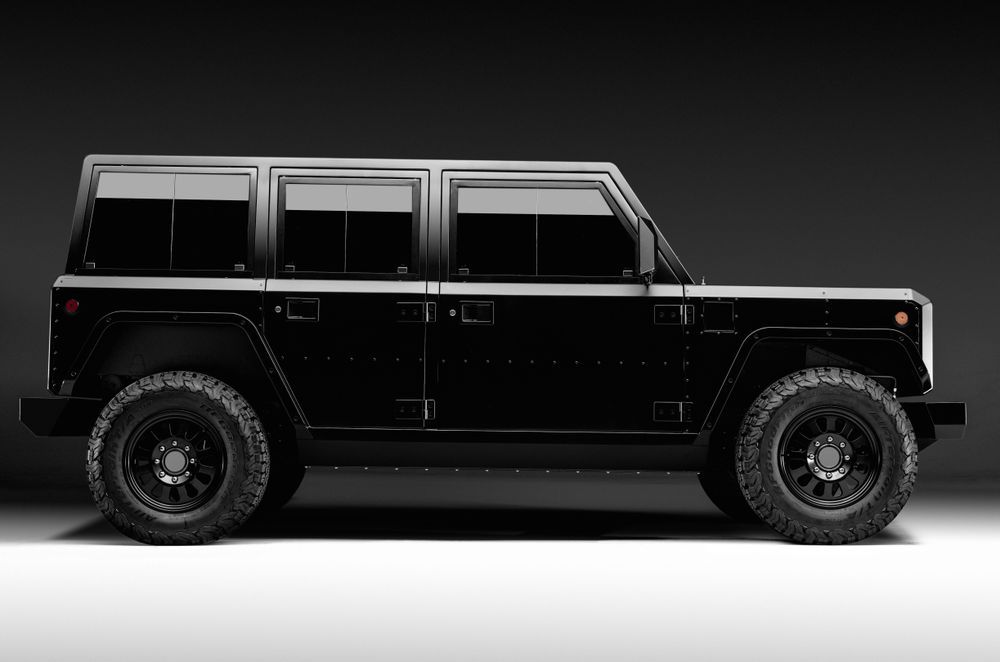 If Rivian is the is the definition of a future off-roader EV, the Bollinger Motors' models are the perfect antithesis – combining cutting-edge EV technology with a rugged and classical body style aping that of a Land Rover Defender. Bollinger's 'E-Chassis' forms the basis for its two models, the B1 a hardcore electric SUV, and the B2 a pickup truck. The tough ladder chassis houses up to a 180 kWh hour battery, and supplies power to two motors at the front and rear axle. Bollinger's are the only Class 3 (almost fail proof electronics) electric vehicles, and given their simplicity, battery size, and power, it makes the B1 and B2 among the most capable off-road vehicles on the planet.
Highlight figures include 614 hp, a whopping 905 Nm of torque, a 2-speed high and low range gearbox, front and rear locking differentials, 15-inches of ground clearance and 10 inches of wheel travel. They are not messing about!
China BYD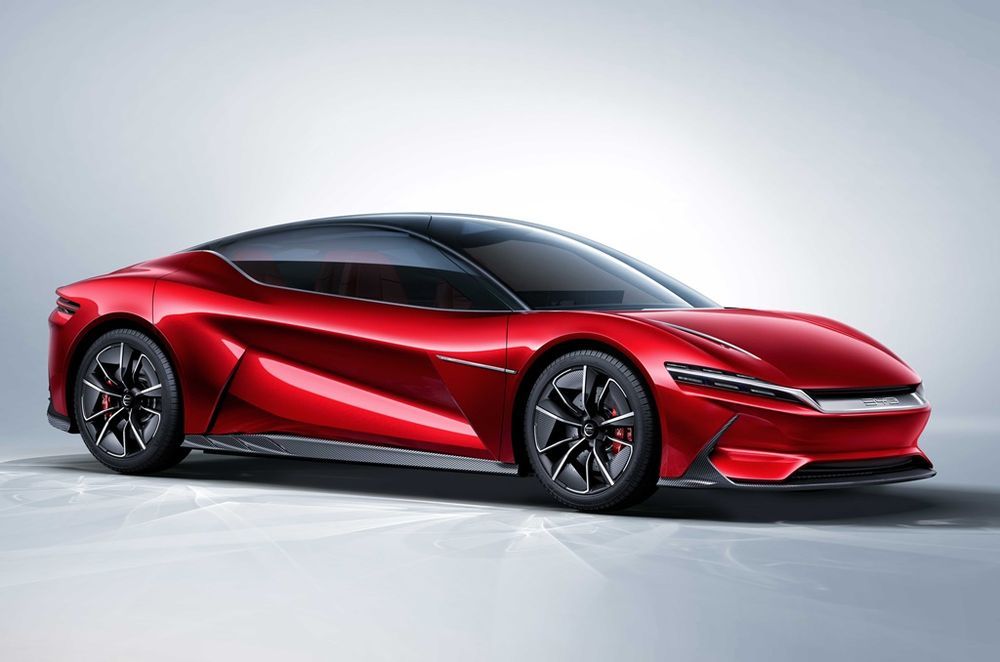 China BYD is a green energy tech company vested in battery technology, automotive production, solar panels, finance, and sustainable commercial vehicles such as buses, forklifts, and even bicycles. BYD was established in 1995, and in case you are wondering what those three letters abbreviate, it's "Build Your Dreams". As far as their automotive business is concerned a broad range of internal combustion (IC), hybrid and battery-electric passenger vehicles. BYD has ranked first in China's EV sales for six consecutive years (2014 to 2019).
Currently, BYD produces a range of vehicles from city cars, small crossovers, an MPV, and premium midsized plug-in hybrids and battery electric SUVs. Last year they BYD caused quite a storm at the Shanghai Auto Show when they revealed the E-Seed GT Hybrid concept. Little is known about the powertrain except that its capable of a 600km NEDC range, and will hit 100 km/h from standstill in 2.9 seconds.
Tesla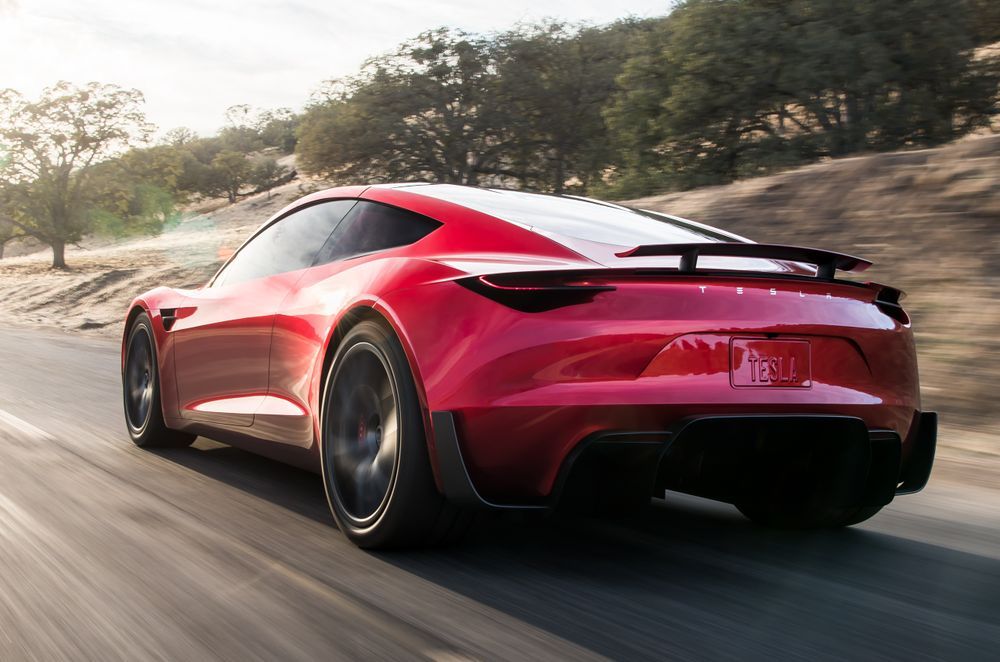 Well, we all know this one. From its rather humble beginnings – Tesla has grown not just into a successful car company, but an idea farm of our wildest imaginations. With a range of cars ranging from the Model S, Model 3, Model Y, Model X, the wild Cybertruck , the Roadster, and even a fully electric prime hauler (known as the Semi) – Tesla is proving that electric power has a place in every segment of motoring.
Their wildest car yet is the Tesla Roadster, an all-wheel drive 4-seater sports car with… wait for it, 10,000 Nm of wheel torque. Quoted 0-100 km/h time of 1.9 seconds and an 8.8 second quarter-mile time (402 meters) makes it the fastest accelerating production car in the world, and among the fastest ever on four-wheels with a top speed of over 400 km. With the exception of perhaps the Koenigsegg Gemera, there's nothing that comes close.
The future is electrification and it is now?
---
---
---
---
Comments