Honda City Hatchback 2021 – Model Yang Paling Dinantikan
Insights Selepas Honda City Hatchback RS 2021 diperkenalkan di Indonesia baru-baru ini, nampak gayanya tak lama lagi sampai lah tu dalam pasaran Malaysia!
---
Secara lazimnya, jarang lah kita nak merasa jadi antara negara terawal yang lancarkan model terbaru sesebuah jenama. Model Honda City Hatchback yang merupakan pengganti bagi Honda Jazz untuk pasaran ASEAN ini telah pun diumumkan di Indonesia selepas pertama kali dilancarkan di Thailand pada November tahun lalu.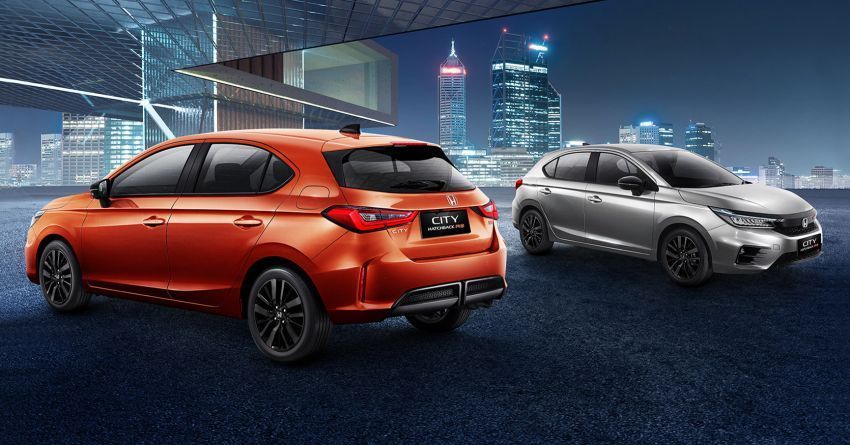 Menariknya, meskipun Indonesia yang menerima model ini berbanding Malaysia, negara yang popular dengan ayam penyet itu masih belum menerima model Honda City sedan generasi kelima seperti yang ditawarkan dalam pasaran Malaysia.
Formula yang digunakan oleh model hatchback baharu keluaran Honda ini sama seperti konsep yang digunakan oleh Toyota Vios dan Toyota Yaris. Dari segi saiznya, ia jauh lebih besar daripada generasi terkini Honda Jazz yang dilancarkan di Singapura.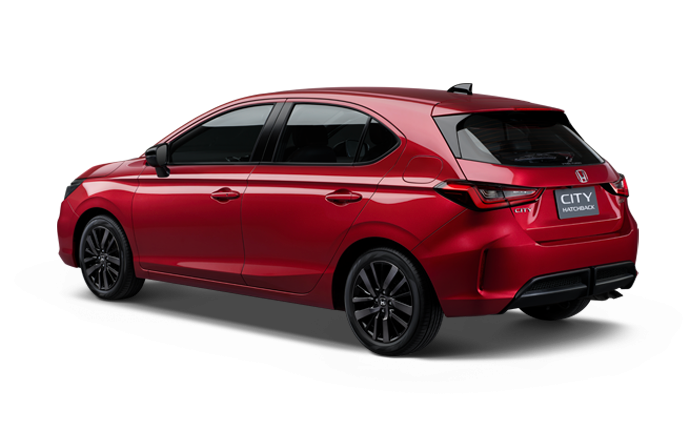 Dari segi luaran, rupa bentuk City Hatchback ini sama sahaja dengan Honda City sedan yang terkini dalam pasaran Malaysia. Namun oleh sebab ianya hadir dalam bentuk hatchback, ianya kelihatan lebih seksi berbanding model sedannya. Ini adalah pendapat peribadi saya yang meminati kereta hatchback.
Meskipun kelihatan hampir sama, namun bermula daripada bahagian tiang tengah hingga belakang model hatchback ini, segalanya berbeza. Secara ringkasnya, model ini berfungsi sebagai alternatif yang menawarkan 5 pintu bagi model baharu City sedan yang hadir dengan empat pintu.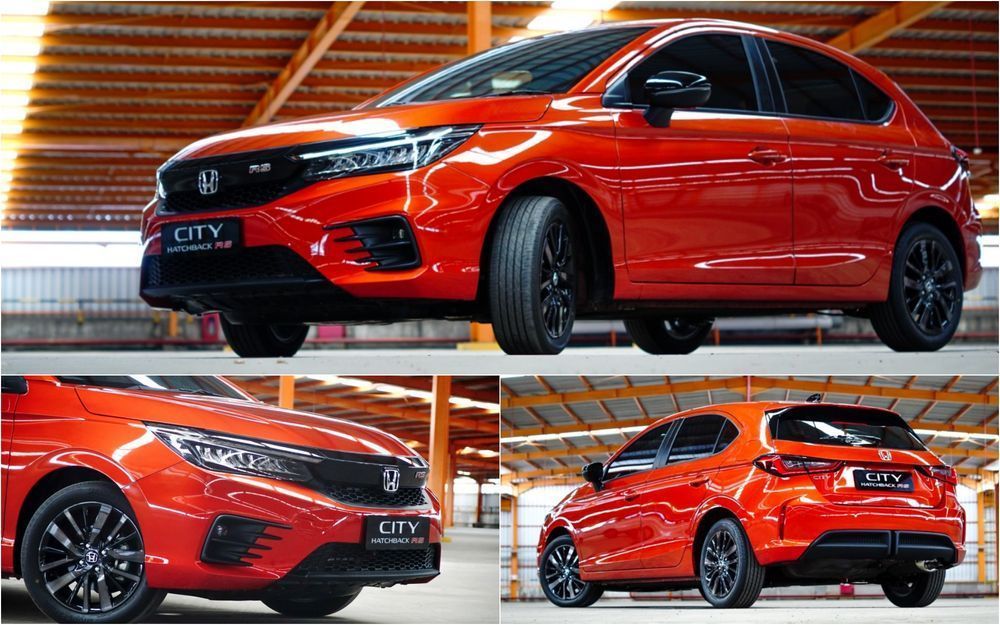 Honda City Hatchback versi RS pula hadir dengan rupa lebih seksi dan agresif dengan kemasan berwana hitam pada gril, antena sirip yu, spoiler belakang, pembuka pintu, penutup cermin sisi, kemasan diffuser bumper belakang dan juga perumah lampu kabus.

Bahagian hadapannya sama sahaja seperti Honda City Sedan dimana ia menerima lampu hadapan, DRL, lampu kabus serta lampu belakang dalam bentuk LED. Selain itu, kelengkapan standard yang diberikan termasuk rim aloi 16-inci yang dibaluti tayar 185/55R16, sistem kunci pintar, cermin penapis haba serta kamera undur pelbagai sudut.

Bahagian dalaman hatchback ini menerima upholsteri gabungan kulit, baldu dan fabrik selain tempat duduk hadapan larasan manual, butang penghidup enjin, skrin infotainmen lapan-inci dengan sokongan WebLink dan Apple CarPlay, empat pembesar suara serta pendingin hawa zon tunggal. Model RS pula menerima kemasan dalaman bertemakan warna merah-hitam seperti panel kawalan pendingin hawa, benang jahitan pada roda stereng yang dibalut kulit, tombol gear dan juga panel instrumen.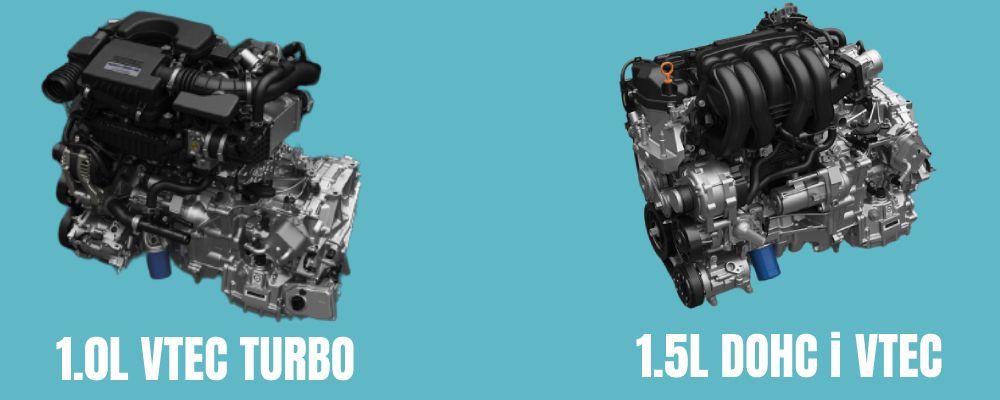 Pada mulanya model ini dilancarkan di Thailand, City Hatchback ini dikuasakan oleh enjin 1.0L Turbo 3-silinder. Walau bagaimanapun, model hatchback yang diterima oleh pasaran Indonesia menggunakan enjin 1.5L Naturally Aspirated i-VTEC 4-silinder yang menjana 121PS dan 145Nm, sama seperti Honda City sedan terkini di negara ini.
Kelihatannya, negara ini juga turut bakal menerima enjin yang sama seperti Indonesia. Melepas lah nak merasa enjin 1.0L Turbo yang mampu menghasilkan 122PS dan 173Nm seperti Thailand. Harap-harap ada kejutan daripada pihak Honda untuk bawa masuk enjin turbo tersebut walaupun peluangnya tipis.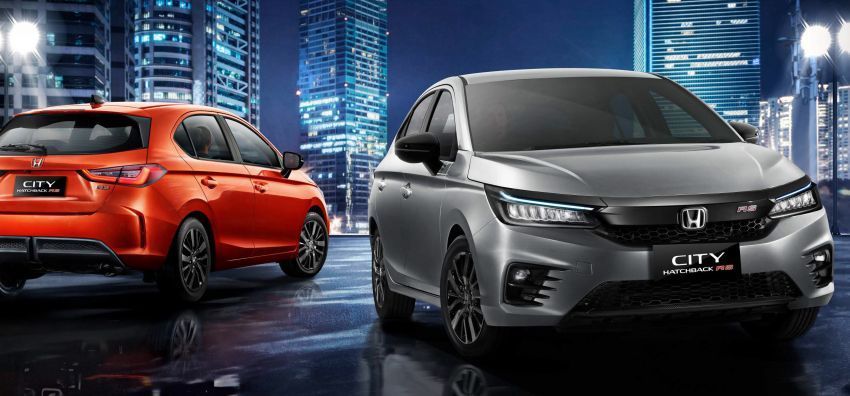 Pasaran Indonesia menerima padanan kotak gear CVT automatik Earth Dreams Honda serta 6-kelajuan manual. Adakah negara kita turut bakal menerima pilihan yang sama? Selain daripada enjin, aspek lain yang ditawarkan pada model hatchback ini di Indonesia sama sahaja dengan pasaran Thailand.
Bagi meningkatkan praktikaliti, model hatchback ini hadir dengan tempat duduk ULTRA yang ditawarkan pada Honda Jazz yang memudahkan model hatchback ini untuk membawa kargo dengan melipat rata kerusi belakang hatchback ini.

Dari segi keselamatan, kita boleh jangkakan bahawa City hatchback ini bakal menerima ciri keselamatan yang sama seperti City sedan terkini yang ditawarkan di Malaysia seperti enam beg udara, Bantuan Kestabilan Kenderaan (VSA), bantuan mula mendaki, pengingat pemakaian tali pinggang hadapan, cagak tempat duduk Isofik, dan juga empat sensor parkir belakang.

Walau bagaimanapun, model hatchback RS yang dilancarkan di Indonesia tidak mempunyai Honda Sensing serta Honda LaneWatch meskipun menjadi varian tertinggi di negara tersebut. Honda City RS di Malaysia dilengkapi Honda Sensing serta Honda LaneWatch. Rugi lah kalau Honda Malaysia tak masukkan ciri ini dalam model hatchback 2021 ini sekiranya ingin dilancarkan dalam pasaran negara.
Dari segi harga, kita gunakan Thailand sebagai pengukur. Di sana, harga Honda City Hatchback bermula daripada RM81,000 sehingga RM101,000 untuk varian tertinggi. Harga yang ditawarkan pada hatchback berkenaan juga lebih tinggi berbanding harga City sedan di Thailand yang berharga daripada RM78,000 hingga RM100,000.

Ketika ini, model Honda City sedan baharu berharga daripada RM74,192 sehingga RM105,951. Jadi anda dah boleh agak-agak lah harga hatchback ini sekiranya dilancarkan di Malaysia kelak.
Adakah anda merupakan antara yang berminat dengan Honda City Hatchback 2021 ini?
For more latest car news, reviews, car buying guides and videos visit us at Carlist.my Auto News.
Check out all the best new & used car deals in Malaysia at Carlist.my.
Sell your car fast with the best offer? Visit us at CarlistBid.my.
Get the latest new car promotions at New Car website now.
---
---
---
Comments