Honda Malaysia Rolls Out Their 130,000th Civic
Auto News It's hard to imagine that in the span of just 18 years, the Honda Civic has gone from being a left-field alternative to a staple for car consumers. There have been ups and downs, but Honda Malaysia has rolled out their 130,000th Civic today - a 1.5-litre VTEC Turbocharged Premium variant in Dark Ruby Red - which marks a large milestone for the brand and its presence in Malaysia. Prior to 2001, the Honda Civic was assembled by Kah Motor - so this figure is purely on the merits of Honda Malaysia itself.
The owner in question, Ms. Fatihah Binti Abdul Kadir, picked up her car from the Botanic Auto Mall Sdn Bhd dealership in Klang. Having owned a Honda Stream in the past, it was an easy transition to the Honda Civic, especially given how spacious and practical the latest generation is. Even until today, demand for the Civic is high enough that there is a reasonable waiting list if you want to get your hands on one.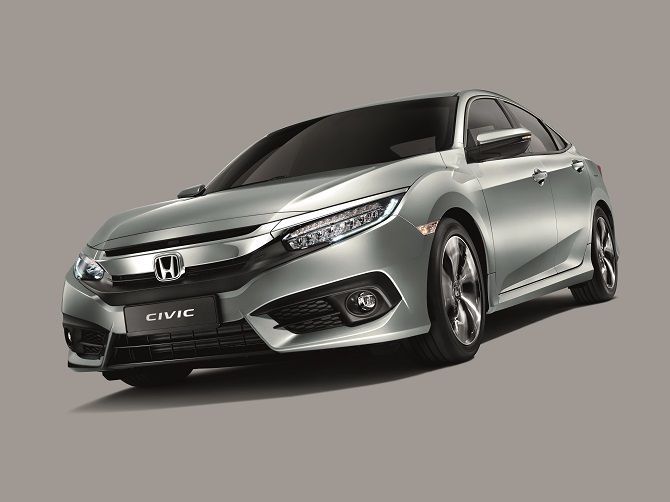 Despite the shift towards crossovers and SUVs, the Civic has remained a popular model. The seventh generation saw a late introduction back in 2001 with only 9,300 units sold, but the eighth generation saw a major jump with around 50,400 units - as the FD-generation Civic proved to be a huge model for the brand. The ninth generation was a bit of a stumble with a decline to 27,000 units, but this current tenth generation is incredible; with a little over two years on the market, more than 42,200 units have found owners.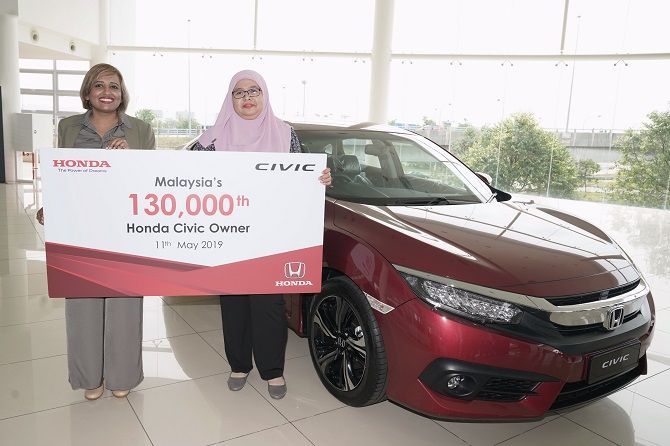 Honda Malaysia Group Vice President, Ms. Jahabarnisa Haja Mohideen said at the handover ceremony, "A heartfelt thank you and deep appreciation to all our 130,000 Civic customers in Malaysia. Their support and belief in the Honda brand have enabled our models to achieve segment leadership positions including the Civic which is leading the C-segment. In Malaysia,
the Civic is synonymous with the Honda brand and has won many hearts here. It has consistently been well supported by Malaysians."
In this holy month of Ramadan, Honda is rewarding all new customers with special rewards worth up to RM5,000 in the "Enjoy the Special Gifts of Ramadan" campaign. The promotion begins on the 1st of May 2019 and ends on the 31st of May 2019 - terms and conditions apply.
To find the best deals on Hondas, click here.
---
---
---
---
Comments